Inpatient Rehabs in Atlanta, GA
The Summit Wellness Group frequently recommends that clients go to one of our network of partner inpatient drug rehabs in Atlanta, Georgia once they have been medically stabilized. Also known as residential addiction treatment, this is the highest level of care available with supervision and support available 24 hours a day and administered by professionals who are certified and trained in a broad assortment of fields and specializations.
Seeking help for drug and alcohol abuse can be extremely frustrating, especially with so many different options and facilities. When you are struggling with substance abuse, possible withdrawal, and cravings, inpatient rehab may be the next step towards recovery.
When is Inpatient Addiction Treatment Recommended?
Because each person is different, there are a variety of reasons why someone may need help from an inpatient residential treatment center. This is especially true when they are struggling with co-occurring substance abuse and mental illness. Ideally, a trusted professional, such as a family physician, will refer their clients based on perceived need. Someone may need residential treatment if:
Client has previously attempted treatment
The risk of relapse is always present when it comes to addiction treatment. Because inpatient treatments are more comprehensive and clients are under constant supervision, abstaining from drug or alcohol use may be easier in this setting.
Client struggles with dual diagnosis conditions
When someone is dealing with substance abuse as well as mental illness, it is critical that they receive treatment at the same time. Inpatient rehab centers are better able to provide treatments that tackle both conditions simultaneously.
Client abuses multiple substances
Abusing multiple substances at the same time can pose a serious threat to clients, especially if those drugs interact with each other and cause side effects that may be severe. Along with that, clients may require medically supervised detox and round-the-clock care that many inpatient facilities provide.
Client does not have a supportive living situation
The living environment often plays a huge role in whether someone is able to remain sober or not. If a person lives with people who use drugs or encourage continued use, they are more likely to relapse. If the client is living with other individuals who are also going through treatment and are working to remain abstinent, they are more likely to do the same.
Client is incapable of remaining sober
If a person is unable to remain sober outside of treatment, then it is probably best for them to live in an environment where they are unable to get drugs or alcohol. Constant supervision, full daily schedules, and peer support make it easier to abstain from use and remain in treatment.
Benefits of Inpatient Treatment at The Summit Wellness Group's Partner Facilities
Every person's battle with addiction is different. Because of this, their treatment needs are also different. Though The Summit Wellness Group does not currently offer residential inpatient treatment, we do partner with some of the best inpatient drug rehabilitation centers in Georgia. We understand the vast benefits of attending these programs and will work to help you find the best fit for your treatment needs.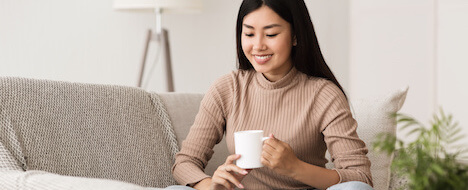 Safe and Comfortable Environment
Inpatient facilities often provide safe, comfortable, and private accommodations for clients. Not only does this help them get and stay sober, but it can also increase motivation and willingness to stick with the program if they are somewhere that feels good and safe. This is especially true for individuals who don't want others finding out about their rehab program. Most inpatient centers are tucked away or are far from home, so distractions will be limited and give clients the best chance at recovery.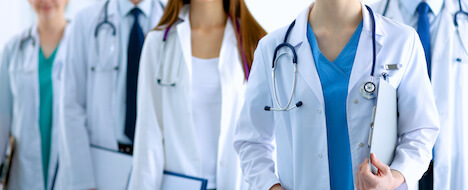 On-Site Medical Professionals
Many people who need residential inpatient treatment are in more fragile or critical states. This may require medical attention, especially if they are detoxing. Inpatient rehabs are usually staffed with round-the-clock medical professionals who can help at all times.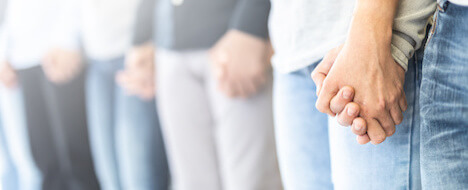 Support Systems
Clients will be surrounded by other people going through treatment as well. Through group therapies and other peer activities, they will develop a support system of individuals in recovery. These support systems not only encourage clients to remain sober, but they also hold them accountable for their actions, especially if those actions lead to continued drug or alcohol use.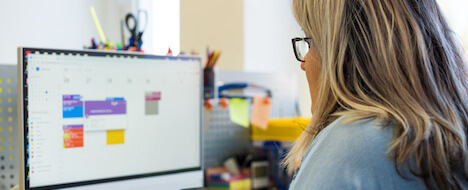 Highly Structured Schedules
For some, daily schedules that begin when they wake up and end when they go to sleep are the best way to ensure that they don't have time to relapse. They can teach organization and other daily life skills that clients can use once their program ends.
Inpatient Rehab Therapies Available at The Summit Wellness Group's Partner Facilities
As a rule, it is always best to seek programs that combine both evidence-based treatments as well as experimental methods. Well-rounded plans offer the best chances of success because they treat the whole client. Some of the best therapies our partner inpatient drug rehabs in Georgia use are:
Medication-Assisted Treatments (MAT)
MAT treatments use medications in conjunction with behavioral therapies and counseling in the treatment of substance abuse. These medications can reduce withdrawal symptoms and help clients deal with cravings.
This is a psychosocial therapy aimed toward improving mental health by the elimination of negative cognitive distortions and emotional roadblocks as well as the development and/or improvement of coping mechanisms.
Experiential therapies are a wide variety of different real-world activities that use learned skills from individual or group therapy and apply them to different situations. These therapies have a variety of different benefits
This is a methodology designed to quickly evoke a patient's motivation for positive change. It can be critical in helping clients choose for themselves to seek help and remain committed to the treatment plan.
Holistic therapies are critical in reducing anxiety and other negative emotions. These can include yoga, meditation, therapeutic fitness and acupuncture, all of which provide clients with coping skills that can be used outside of treatment.
DBT is a psychotherapeutic process in which therapists and patients work with acceptance and change-oriented strategies to develop healthier problem resolution ideas and skills.
How Long Do Rehab Programs at The Summit's Partner Facilities Last?
While the average stay is 30 days, most facilities offer 60-day, 90-day, or even longer programs. Length of stay depends on several factors, such as the severity of the addiction, the existence of any co-occurring mental health conditions (such as clinical depression or bipolar disorder), and whether or not the client has attempted a rehab program in the past. The National Institute on Drug Abuse (NIDA) recommends that clients remain in treatment for no less than 90 days.
Costs of Inpatient Substance Abuse Treatments at The Summit's Partner Facilities
The cost of an Atlanta inpatient rehab can vary substantially from one facility to another. Some programs, particularly those which are government-run, may be free, while certain private facilities can cost hundreds, if not thousands, of dollars per day. The average cost is around $6,000 for a 30-day program, with most top-rated private centers charging $20,000 or more for premium versions of similar services. For clients requiring 60- or 90-day programs, costs can easily range from $12,000 to $60,000. The good news is that most programs do offer financial aid, accept insurance, or have other financing options.
Insurance is the most common method for financing treatment. The amount which insurance carriers are willing to cover depends upon the insurer, the patient's plan, and what agreements may exist between the provider and the insurer. It is critical to ascertain these details prior to client enrollment so as to avoid potentially unresolvable financial headaches later.
Plenty of free or low-income options are available in many areas. While they are not nearly as "luxurious" as many private facilities, they offer many of the same core services.
What People Have to Say About The Summit's Partner Inpatient Drug Rehabs

James B.
My experience at Mt Sinai met and exceeded all of my expectations! The staff was very caring and went above and beyond to help me feel comfortable during my stay. This place has more of a 5 star resort/mountain retreat feel than that of a drug and alcohol treatment center. They have plenty of leisure activities to fill your free time and the living quarters were clean and modern. I really enjoyed the holistic treatment approach that Mt Sinai utilizes. They offer many different therapeutic options and address a variety of areas that play a role in overall health. Yoga, massage, meditation, diet and nutrition, physical exercise, group therapy and 12 step groups were all included. I believe I was given a solid foundation for recovery during my stay and I would recommend Mt Sinai to anyone looking for help with their addiction or alcoholism. Thank you Mt Sinai!

Jennifer P.
I attended Twin Lakes in February of 2020. I walked in a broken woman who thought she had lost everything. I walked out a woman intent on committing her life to recovery and sobriety. Twin Lakes gave me the tools to begin the rebuild to my life. I was treated with dignity and respect at a time when I felt completely unworthy. The staff at Twin Lakes loved me when I didn't love myself. I am a better human because of the experiences I had at Twin Lakes. If your life has become unmanageable and out of control, call them before it's too late.

Lanie C.
This place is absolutely amazing. I had checked my husband in around July and it was the most stressful process ever emotionally. Amanda made me feel so at ease over the phone, and even at 11:00 at night after dropping him off, Mr. Charles consoled me and was so kind, understanding, and assuring while I felt I was falling apart. Amanda was incredible with updates, and her and I were on the exact same page 100%. The nurses always called me back, and I knew my husband was safe there. Sobriety is a lifelong journey, and it will be constant work, but I will forever be grateful to Twin Lakes Recovery for saving my husband's life, and giving him the tools to make him love himself again.
You Aren't Alone
We're Here To Help
We'd love the opportunity to help you during this overwhelming and difficult process. The Summit Wellness Group is located in Atlanta, Georgia and all of your calls will be directed to one of our local staff members. Our sincere passion is helping people recover so that they can live full, meaningful, and healthy lives.