In 2015, over 25,000 people sought help at a Georgia drug and alcohol rehab centers. This represents a massive 55.8% increase since 2005. Of the clients treated for substance abuse, 43.3% had co-occuring mental health disorders. More than 50% of the people who sought addiction treatment in Georgia cited alcohol as their primary substance of abuse. The vast majority of the remaining addicts seeking rehab report alcohol abuse as a secondary or tertiary addiction issue.
There are many factors to consider when evaluating Georgia rehab centers. Before you begin your search, it is important to know what you are seeking. It is a good idea to make a list of requirements that will be necessary for your treatment. Some of the following factors are important to consider.
Do you need detox? Some centers may not offer detox.
Are you under a court order? If you are attending rehab because of a legal problem, there might be an approved list of centers to choose from.
Do you need inpatient treatment? Some centers are for daytime treatment only. If you are seeking 24-hour-care, it is important to search specifically for inpatient centers.
Do you have health insurance or financial means for treatment? Rehab center costs vary greatly. You must consider your financial situation when building your list.
Do you have mental disorders or multiple addictions? Some rehab centers are better equipped to handle dual diagnosis.
There are 4 major types of rehabs in Georgia. They include detox, inpatient treatment, outpatient treatment and sober living. Typically more than one of these treatment types will be necessary to maximize the success of recovery from addiction.
There are a total of 54 different drug and alcohol detox centers in Georgia according to the most recent SAMSHA research study of treatment facilities. Of these detox facilities only 19 provide residential inpatient detox.
Since detox is the critical first step in the treatment process, it is important to put as much effort as possible into finding the right one. The following considerations should be taken into account during the selection process:
How reputable is the program? 
A good, well-respected detox program will be highlighted by positive press and reviews on the internet and be highly recommended by members of the addiction treatment and medical communities.
How qualified are the staff?
Doctors, counselors, nurses and other support personnel should all have the training, credentials and certification necessary to provide the highest level of service possible; evidence of these qualifications should be readily available on the program's website.
Does the facility have JCAHO accreditation? 
The Joint Commission on the Accreditation of Healthcare Organizations (JCAHO) periodically inspects all U.S. healthcare facilities, and providers of detox services are expected to demonstrate adherence to rigorous operational and safety standards in order to receive and maintain accreditation.
Is the program covered by insurance? What would be the total out-of-pocket cost of the program (with or without insurance)?
Many insurance plans cover most of the expenditures associated with detox services, but not all programs are recognized by insurance carriers as being legitimate detox providers. In the event that the program is not covered, or that the patient is not insured, it is important to inquire as to the total cost up front and find out if any payment assistance options are available.
Are the accommodations adequate for the needs of the patient? 
In an inpatient setting, the facility and staff should be capable of working with any dietary restrictions and special needs the patient may have.
Does the program offer the ability to customize a care plan to the needs of the patient? 
Detox is not a "one size fits all" endeavor, and needs can vary drastically from one patient to another. The flexibility of the program to work closely with the patient to tailor a plan according to his or her needs should be evident in the program's literature or website.
Does the detox program take an evidence-based approach to treatment? 
Many experimental treatment methodologies and medications currently exist which are still too new or scarcely utilized to be scientifically proven to have long-term effectiveness. It is always preferable to seek out programs which adhere to evidence-based protocols in their treatment model.
How much emphasis is placed on aftercare? 
A good detox center will continually instill in its patients the importance of taking the necessary steps to further their recovery once detox has been completed. Exit assessments, referrals to (and affiliations with) inpatient/outpatient treatment or sober living providers, and counseling sessions to devise long-term recovery plans are all hallmarks of a program with an optimal approach toward aftercare.
Finding The Right Inpatient Drug Rehab Center in Georgia
Inpatient addiction rehab facilities in Georgia provide treatment services within a structured environment where you live, away from the rest of the world. Most inpatient programs last 30 days, though they may run as long as 90+ days depending on the individual client's needs.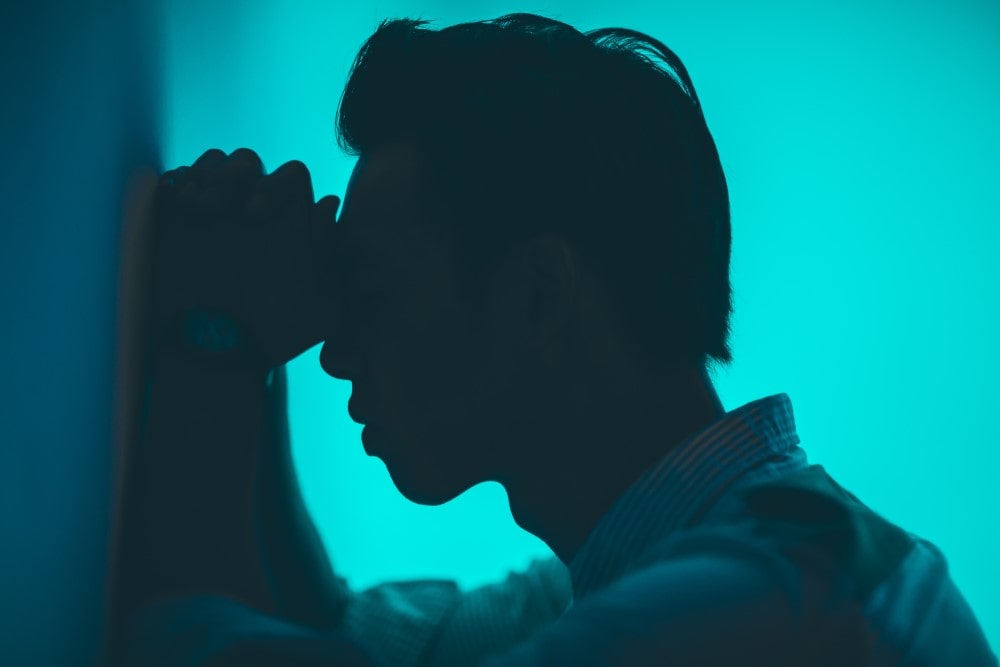 Georgia Inpatient Drug Rehab  – Detailed guide outlining every component of residential treatment. We can assist you in finding the right fit to complement your particular recovery needs.

Browse Atlanta, GA Rehabs – Extensive list featuring many Metro Atlanta area rehab centers for people with and without insurance.
There are 76 inpatient drug rehab centers in the state of Georgia. Of these, 34 provide short-term residential treatment and 62 provide long-term residential treatment (with some centers providing both).
Inpatient treatment is fully customizable and no single approach will work for all clients; therefore it is paramount that flexibility be a key virtue of any Georgia addiction rehab. Other considerations are as follows:
What Addictions Does The Inpatient Rehab Specialize In?
It is crucial that the client is part of a rehab which has extensive experience treating his or her specific addiction and, if applicable, any co-occurring disorders. It is extremely important that the rehab in question has personnel with experience in addressing issues that may be unique to clients with the same drug of choice.
What Types Of Therapies Are Offered?
Does the rehab offer family therapy? Yoga? Extensive time in one-on-one sessions, or more time in group? Research performed ahead of time is invaluable.
What Kinds Of Aftercare Plans / Options Do They Offer?
Many inpatient rehabs also feature transitioning into outpatient treatment and sober living homes. If these services are not available within the same program, most reputable inpatient programs have affiliate services through which such care may be obtained, or at least referral networks to such services.
What Licensing / Credentials Do They Have?
Having skilled, licensed and experienced professionals can make all the difference regarding whether a client remains sober upon release from inpatient rehab, and it is imperative that the accreditation (or lack thereof) of the staff and facility be researched ahead of time to determine whether it is reputable.
What Kind Of Peer Support Is Offered?
Group therapy among residents in inpatient therapy is essential to a client's recovery post-treatment, as lifelong bonds are often formed with fellow residents within the program. Regarding meetings beyond the inpatient facility, it may be important to consider whether the program has involvement with 12-step or other recovery groups.
What Payment Options Are Offered?
If the client is insured, locating inpatient rehab programs that accept that insurance should be a top priority. If the client is uninsured, it may be a good idea to ask if a potential treatment center offers scholarships or in-house financing.
Finding The Right Outpatient Drug Rehab Center in Georgia
Georgia outpatient rehab centers offer addiction treatment programs that are accessible to individuals who are unable or unwilling to commit to inpatient treatment due to work and financial obligations. They also are the next step for the majority of those transitioning out of inpatient rehab.
There are 270 outpatient rehab centers in Georgia. Of these outpatient Georgia rehab facilities, 245 offer regular care, 108 offer intensive outpatient programs and 52 Georgia treatment centers offer partial hospitalization (day long) outpatient treatment.
Here are the most important considerations for finding an outpatient treatment facility in Georgia:
How Reputable is the Outpatient Rehab? 
Be sure to Google the organization to see if there have been any awards or accolades – or perhaps any scandals or unsavory accusations. Speak with professionals in the treatment field (particularly those who have been in the industry a long time) to find out if they have any caveats. Online review forums such as Yelp may provide meaningful insight as well, and conversations with former clients (or their family members) can be useful in painting a picture of what sort of treatment experience a potential client may be able to expect.
How Qualified are the Staff Members?
Professional credentials of the personnel employed by the treatment provider are among the most reliable metrics of how capable that provider may be.  Ideally a program should have at least one psychiatrist on staff to address any prescription needs the clients may have.
Certain job titles and professional acronyms may be are unfamiliar; it is a good idea to make note of these so that they may be researched. Websites for some programs will feature the names of key staff members, which you may choose to cross-check on LinkedIn to get a more in-depth view as to their work histories and number of years in their respective fields.
Is All (or Part) of the Program Covered by Insurance?
Thanks to the Mental Health Parity and Addiction Equity Act (MHPAEA), many insurance plans now cover outpatient services, particularly those plans obtained within the Affordable Care Act (ACA) Marketplace. It is important to note, however, that in many cases only certain services and durations of care are covered, so it is important to speak with the plan provider prior to enrollment in order to avoid any unpleasant surprises later on.
How Much Will the Program Work With My Schedule?
One of the best aspects of outpatient rehab is that they offer the ability to work around employment, social and domestic obligations; however it is still a good idea to determine the extent of that flexibility and find out if services are provided during evening or weekend time slots.
Does the Program Offer a Pre-Formulated Recovery Plan with Well-Defined Goals?
Since needs can vary greatly from one individual to another, there will never be a set weekly schedule for all clients to adhere to; however, a legitimate outpatient services provider will devise a client-specific recovery plan consisting of any number of the components of outpatient treatment listed above. Such a plan should also allow for modification in the event that treatment progresses more quickly or slowly than expected, or if unforeseen circumstances arise (such as relapse) or diagnoses are rendered.
Finding The Best Sober Living Home in Georgia
Georgia outpatient rehab centers offer addiction treatment programs that are accessible to individuals who are unable or unwilling to commit to inpatient treatment due to work and financial obligations. They also are the next step for the majority of those transitioning out of inpatient rehab.
There is currently no government regulations or licenses for sober living homes in the state of Georgia. Literally anyone with an apartment or house can start one.
Atlanta, Georgia sober living homes are not "one size fits all" and recovery needs can vary considerably between one individual and another; however, there are general questions you should seek to have answered when researching and interviewing potential sober living facilities or arrangements for yourself or a loved one.
What is the overall cost of this program? What does it include?
Pricier does not mean better, and often the more expensive sober living facilities offer amenities or programs that add nothing of value to a resident's recovery experience.
What types of insurance, if any, do you accept? What period of time will insurance cover?
The second half of this question is extremely important if you do not plan to pay out of pocket; a lot of insurance plans will only cover the first 60-90 (or even fewer) days of the resident's stay.
What is your resident-to-staff ratio?
An excessively high ratio might result in you or your loved one not getting the necessary attention and care, while a very low ratio could indicate that the facility is struggling to attract residents and may be closing its doors in the near future.
Who are the people who run your facility? How long have they been in the business, and are they themselves in recovery?
As noted above, the professional credentials of the program's staff will likely appear on the website, but there may be no indication of how much experience these individuals have with running a sober living program. In many areas, virtually anyone can open such a facility regardless of qualifications or lack thereof. Additionally, at least in lieu of any formal certifications or other credentials in the field of addiction, a "street degree" is virtually indispensable. As the saying goes, "no one knows an addict like another addict."
Atlanta Rehab Resources By City
We're Here To Help
We'd love the opportunity to help you during this overwhelming and difficult process. The Summit Wellness Group is located in Roswell, Georgia and all of your calls with be directed to one of our staff. Our sincere passion is helping people overcome addiction and live full, meaningful and healthy lives.
Call us 24/7 at 770-299-1677. If we aren't the right fit for your substance abuse treatment needs then we'll utilize our expertise and connections within the Georgia treatment industry to assist you in finding the rehab that is best equipped to help you. Alternatively you can fill out the contact form below: