Finding the right Atlanta, Georgia drug and alcohol rehab for your particular needs is no easy matter, but it could very well be the difference between living and dying. Undoubtedly the first step is to check into an Atlanta detox facility. Once you've been medically cleared by the detox center, it's time to go straight into the healing process by committing to an addiction treatment rehab center.
There are a whopping 76 inpatient drug rehab centers in Georgia. Of these, 34 provide short-term residential treatment and 62 provide long-term residential treatment (with some centers providing both). Which are the best? Which is the right fit for you or your loved one? We've outlined some of the top Atlanta rehabs below.
However, because of the highly individualized nature of effectively treating addiction we'd strongly recommend calling us so we can help you put a comprehensive treatment plan together that is customized specifically to your needs.
Browse Atlanta, Georgia Drug & Alcohol Rehab Centers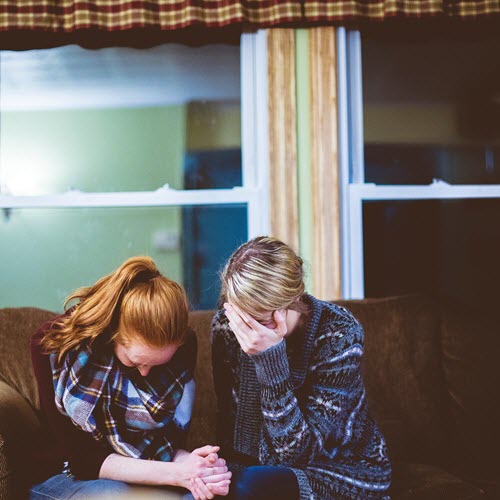 We Know Georgia Rehabs Inside and Out
Call now to speak with one of the knowledgeable members of our Atlanta treatment team and get a comprehensive FREE assessment that will address EVERY level of care necessary to give you the best chance at real and long lasting freedom from addiction and alcoholism.
We'll provide you with a treatment plan that takes into account your substance of choice, any co-occurring mental illnesses, your living situation, insurance, personal concerns and much more.
If we're not the right fit, we'll leverage our relationships with other top local Atlanta treatment centers that are best equipped to treat you.
St. Jude's Recovery Center
Services: Drug & Alcohol Detox (Sub-Acute) / Inpatient Rehab / Transitional Living
Area: Downtown Atlanta
Twin Lakes Recovery Center
Services: Drug Detox, Alcohol Detox, Inpatient Treatment
Address: 398 State Highway 11, Monroe, GA 30655
Google Rating: 4.1 / 34 Reviews
The Extension
Services: Inpatient Rehab / Sober Living / Transitional Living
Area: Marietta
Mother's Making A Change
Services: Inpatient Rehab / Outpatient Rehab / Transitional Living for Pregnant Women and Women with Children
Area: Marietta
Mount Sinai Wellness Center
Services: Drug Detox, Alcohol Detox, Inpatient Treatment
Address: 330 Mount Sinai Road, Dahlonega, GA 30533
Google Rating: 4.6 / 59 Reviews
GRAN Recovery Center
Services: Short Term Inpatient Treatment
Area: Covington, Georgia
Mary Hall Freedom House
Services: Inpatient Rehab / Transitional Housing
Area: Sandy Springs
Black Bear Lodge
Services: Drug Detox, Alcohol Detox, Inpatient Treatment
Address: 310 Black Bear Ridge, Sautee Nacoochee, GA 30571
Google Rating: 3.3 / 46 Reviews
Covenant Community Inc.
Services: Inpatient Rehab / Transitional Living / Homeless Shelter
Area: Atlanta
The Salvation Army Adult Rehabilitation Center
Services: Rehab / Transitional Living / Homeless Shelter
Area: Midtown Atlanta
Right Side Up Recovery Center
Services: Rehab / Sober Living / Transitional Living for Pregnant Women and Women with Children
Area: North-East Atlanta
My Father's House – Hiram
203 Highland Drive
Hiram, GA 30141
Services: Inpatient Rehab / Sober Living / Transitional Living
Free Georgia Drug & Alcohol Rehabs
Active addiction destroys many aspects of your life, and financial security is no exception. We hope you'll consider The Summit Wellness Group as your first choice for addiction treatment. However we understand that because of the nature of addiction some people in need of help are left with no financial resources or insurance when they hit a bottom sufficient to seek help at a drug and alcohol rehab. That's why we compiled this extensive guide of free Georgia rehabs.
While many of these options are free, bear in mind that some of these Georgia addiction treatment programs do have sliding scale charges or are only free for a portion of the program. Information for this guide was obtained directly from the treatment centers via phone interviews, as well as through third party government and non profit groups. Each one of the addiction treatment programs we profiled below includes detailed admission requirements, information on day-to-day life in treatment and more. Also be sure to check out our comprehensive list of Atlanta, Georgia detox centers to get information on medical stabilization prior to admission.
Bear in mind that when you admit yourself to a free Georgia drug and alcohol rehab, the conditions will not be luxurious. If you have been to paid addiction treatment in the past, you may experience a bit of culture shock. The experience that you have at low cost and free Georgia rehabs may be raw and gritty, but you will be in the company of fellow addicts that are genuinely fighting for their lives while you have the structure and support you need to assist you in early sobriety.
Choosing an Atlanta, GA Rehab Center
Inpatient treatment is fully customizable and no single approach will work for all clients; therefore it is paramount that flexibility be a key virtue of any Georgia addiction rehab. Other considerations are as follows:
What kind of addictions does the inpatient rehab specialize in?
It is crucial that the client is part of a Atlanta rehab which has extensive experience treating his or her specific addiction and, if applicable, any co-occurring disorders. It is extremely important that the rehab in question has personnel with experience in addressing issues that may be unique to clients with the same drug of choice.
What types of therapies are offered by the treatment center?
Does the rehab offer family therapy? Yoga? Extensive time in one-on-one sessions, or more time in group? Research performed ahead of time is invaluable.
What kinds of aftercare plans / options do they offer?
Many inpatient rehabs also feature transitioning into outpatient treatment and sober living homes. If these services are not available within the same program, most reputable inpatient programs have affiliate services through which such care may be obtained, or at least referral networks to such services.
What licensing / credentials should you look for in an inpatient Georgia drug rehab center?
Any legitimate Atlanta drug rehab center should have a license from the Georgia Department of Community Health. If they do not have one, stay clear. Other signs of trust include:
Having skilled, licensed and experienced professionals can make all the difference regarding whether a client remains sober upon release from inpatient rehab. The most important question to ask is whether the therapists possess a Masters Level Degree or above? If not, they aren't technically therapists.
What kind of peer support is offered?
Group therapy among residents in inpatient therapy is essential to a client's recovery post-treatment, as lifelong bonds are often formed with fellow residents within the program. Regarding meetings beyond the inpatient facility, it may be important to consider whether the program has involvement with 12-step or other recovery groups.
What payment options are offered?
If the client is insured, locating inpatient rehab programs in Georgia that accept that insurance should be a top priority. If the client is uninsured, it may be a good idea to ask if a potential treatment center offers scholarships or in-house financing. Or to look for a free or sliding scale Georgia treatment center option.