Acworth Dual Diagnosis Alcohol & Drug Treatment Center
Acworth is a northwestern suburb of Atlanta that currently has just under 23,000 residents. Even though Acworth is not a part of the Georgia Heroin Triangle, its proximity to both I-75 and I-575 makes access to drugs very easy and common. Some of the most abused substances in Acworth include heroin, prescription opioids, methamphetamine, prescription stimulants, cocaine, marijuana, synthetic cannabinoids, and alcohol. Heroin and methamphetamine are the most common drugs seen in the area, although a wide range of others are available. Even though drugs are easily accessible, so are opportunities for help and dual-diagnosis treatment centers.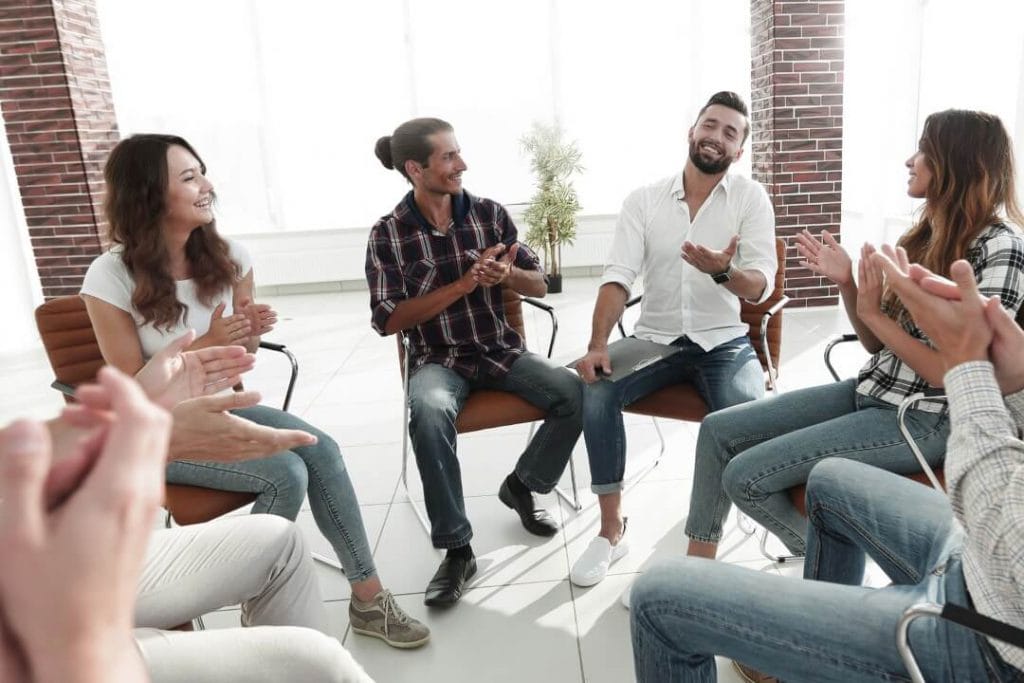 Both of The Summit Wellness Group's drug and alcohol addiction treatment centers are located equidistant from Acworth, at around 35 minutes to each. While the Roswell location is closer, the proximity of Acworth to I-75 makes the trip to the Midtown Atlanta location very quick. Both of our locations provide the same level of high-quality care and use an integrated approach to treatment. We believe in giving our clients as many tools as possible to aid their recovery. With this approach guiding us, our clients have found it very effective to use a combined approach to treatment that includes psychiatric care, clinical therapy, therapeutic fitness, and a variety of holistic therapies to bolster their recovery and find a new life free from addiction.
Finding a Drug & Alcohol Rehab in Acworth
There are many considerations that someone needs to keep in mind when looking for an addiction treatment center in Acworth. One of the most important considerations is whether or not someone is struggling with a co-occurring mental health challenge. Another consideration is whether or not a particular treatment center has additional certifications; above and beyond the bare minimum required by the state to operate as an addiction treatment center. To find out the answers to these questions and more, some good places to start asking questions could include:
What Do They Treat?: While this isn't the case for everyone, many people who struggle with addiction also have co-occurring mental health challenges. Studies have shown that someone who struggles with co-occurring disorders has a much lower chance of recovery if they do not receive treatment and care for both conditions simultaneously. Entering a dual-diagnosis treatment center will enable someone to receive effective and comprehensive care for both conditions at the same time, greatly increasing their chances of successful, long-term recovery.
Certifications & Accreditations: The only state-mandated requirement for a treatment center to operate is a license from the Georgia Department of Community Health. Obtaining further certifications indicates that a treatment center is going above and beyond to provide their clients with the highest level of care possible. Some reputable accrediting bodies include NAATP, The Joint Commission, CARF, and LegitScript. Ask about these certifications, and since most of these certifications are only valid for a few years, ask if the certifications they hold are still valid.
What Do Other People Say?: Reviews can be extremely valuable and informative. Take a look at what other people have to say about their experiences at a particular treatment center. There are several reliable review sites that can make this quite easy, including Facebook, Google, Yelp, and Help.org. Getting the feedback of people who have been through a treatment centers' programs can help put someone's mind at ease and build confidence that they are in good hands.
What To Expect At An Acworth Drug Rehab
Once you've gone through an initial assessment, a treatment plan, catered to your situation, will be drawn up. Then, scheduling of all parts of your service plan will take place for the days and weeks of your treatment. How they're set up will depend on your working schedule and what the center can provide but will be individualized to meet your needs. The length of your Acworth drug and alcohol rehab program depends on your unique situation determined by the assessment.
Programs can vary with each treatment center, but most will offer you the following key factors to help you stay on the right track:
One on One Counseling Sessions
Group Therapy Sessions
Drug Testing (for those facing drug addictions)
Alcohol monitoring
Life skills training
Crisis Management Support
Depending on your needs, there may be more options available, but these are pretty typical with most Acworth addiction treatment centers. There's no one size fits all plan here. The training and counseling sessions will provide you with the best care you need for your lifestyle. You will be expected to attend all training, therapies, counseling sessions, and any tests they ask you to take. It's important that you are held accountable while you go through the treatment since you're not as closely monitored as those in inpatient treatment.
Helpful Acworth, GA Addiction Treatment Support Resources
Alcoholics Anonymous – Find AA meetings in Acworth, GA. This list is maintained by Atlanta's AA Intergroup.
Al-Anon – Browse Al-Anon meetings around Acworth.
Narcotics Anonymous – NA meetings in and around Acworth.

Cocaine Anonymous

– CA meetings in the Acworth area
There is a prescription drug drop box located at the Acworth Police Department which is located at 4440 Acworth Industrial Drive NW, Acworth, GA 30101 just east of Downtown Acworth. You can safely dispose of all prescription medications at this location Monday through Friday from 8:00 am until 5:00 pm.
The closest hospital to Acworth with a 24-hour emergency room that can provide stabilization for drug or alcohol-related emergencies is WellStar Kennestone Hospital located at 677 Church Street Marietta, GA 30060.
To find fun things to do near Acworth, check out the City of Acworth Website for some good ideas.
While Acworth may still have a large drug problem, people who live in Acworth can find a solution for theirs if they want to. Aside from treatment, there is a wide variety of addiction recovery support groups available to help someone continue their journey of recovery after they have completed an Acworth drug and alcohol rehab program. There are dozens of meetings every week consisting of 12 step programs, religious-oriented groups, and other types of recovery fellowships. There are also programs for the friends and families of those who have struggled with addiction. These groups can help friends and family share their struggles and find strength through the experiences of others who have been through the same problems, and made it through the other side. In addition to drug and alcohol recovery programs, there are also recovery fellowships for people struggling with other addictions such as eating disorders, gambling addiction, sex addiction, and emotional trauma. Some of these groups may be located in nearby cities, but there is a support group for almost any issue imaginable within a short drive of downtown Acworth.