Athens Dual Diagnosis Alcohol & Drug Treatment Center
Athens is a large college city in northeast Georgia that currently has just under 125,000 residents and is home to the University of Georgia and several smaller universities. There is a significant drug problem in and around Athens, as several major drug seizures in recent years can attest. Some of the most abused substances in Athens include heroin, prescription opioids, prescription stimulants, crystal meth, marijuana, THC extracts, synthetic cannabinoids, alcohol, cocaine, and crack. The large and constantly revolving population of students in the town provides a constant demand for drugs of all kinds, particularly prescription stimulants. That being said, if someone is struggling with addiction and wants help, there are many options for recovery at an Athens dual-diagnosis drug and alcohol treatment center.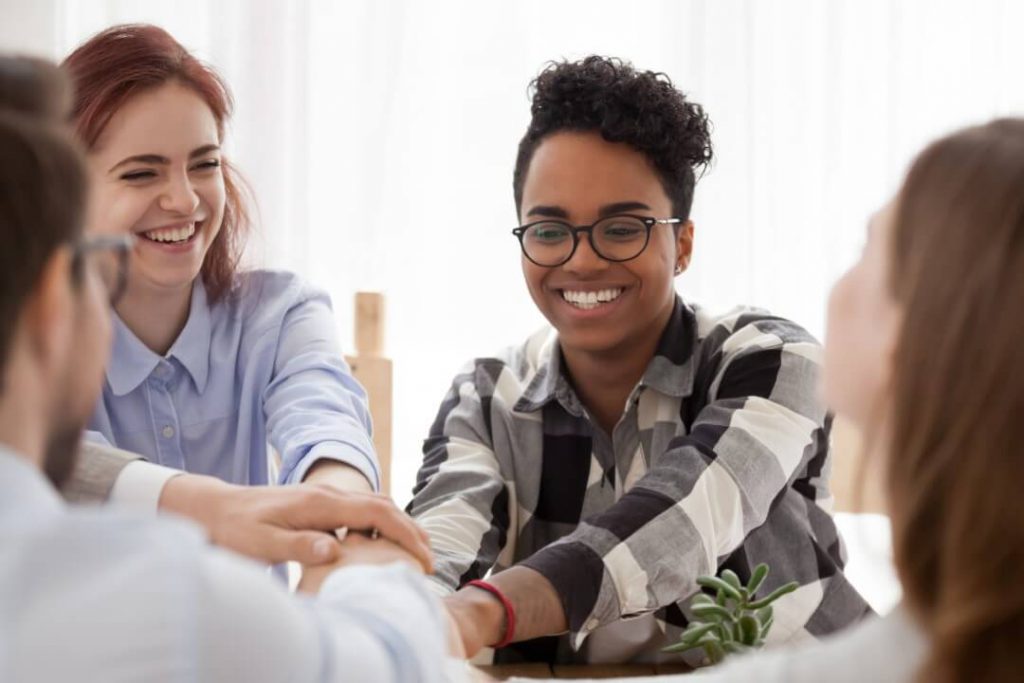 The Summit Wellness Group has two drug and alcohol treatment centers near Athens, one in Midtown Atlanta, and another in Roswell. The Midtown Atlanta location is the closest to Athens, at just under an hour and a half down I-85 south or I-20 west. Both of our treatment centers provide high-quality care through the use of the latest and most effective clinical therapies, psychiatric care, and holistic treatment practices. Experience has shown us that the more tools someone has to help them heal, the better their chances are of achieving long-term recovery.
Finding a Drug & Alcohol Rehab in Athens
Not all treatment centers are created equal, and there can be significant differences between particular programs. Finding the one that can provide the best support for someone's unique needs is crucial to effective treatment and recovery. There is also a high rate of co-occurring mental health conditions alongside substance use disorders, so finding a treatment center that can address these potential issues is extremely important as well. When looking at different treatment centers, some good questions to start with can include:
Accreditations & Certifications: The only requirement for a treatment center to operate in Georgia is a license from the Georgia Department of Community Health. When a treatment center goes above and beyond these requirements and gets additional certifications, this can indicate their commitment to providing the highest-quality care to their clients. Some well-respected accreditation organizations include NAATP, The Joint Commission, CARF, and LegitScript. A certification from any of these organizations can be a reassuring sign that someone is in good hands. These accreditations are time-sensitive, so even if a treatment center has been accredited, make sure it is still valid.
What Do They Treat?: Due to the high co-occurrence of mental health issues alongside addiction, it is important to make sure a treatment center offers dual-diagnosis rehab programs. These programs are designed to treat both substance use disorders and mental health conditions. Studies have shown that people struggling with co-occurring disorders stand a much better chance of achieving long-term recovery if they receive treatment for both conditions simultaneously. Ask if a treatment center offers dual-diagnosis programs, and if so, what condition they treat.
What Do Other People Say?: Look around at reviews to see what kind of experiences other people have had at a treatment center. This can be extremely helpful and informative, as it can illustrate the level of care and compassion that the staff at a treatment center display, the quality of the facility, and the treatment program itself. Some good places to find reviews on treatment centers include Facebook, Google, Yelp, and Help.org.
What Treatments Are Used At An Athens Dual Diagnosis Addiction Treatment Center
The need for comprehensive addiction treatment programs, services, and facilities is greater than ever. In 2018, 20.3 million Americans aged 12 and older, or approximately 6.2% of the total U.S. population, struggled with a substance abuse disorder, according to the National Survey on Drug Use and Health (NSDUH) conducted by SAMHSA. Fortunately, the field of addiction research has come a long way, and there are well-tested and effective treatment options for virtually any type of case.
At our Athens dual diagnosis rehab, we use the most effective therapies and treatment to provide help and support for our clients. We also utilize some newer, although similarly effective, treatment methods to give our clients as many tools as possible to aid their recovery. Along with more traditional therapies, we use several newer techniques including:
Biofeedback Therapy: A mind-body technique involving the use of visual or auditory feedback for the purpose of gaining control over certain involuntary bodily functions including, but not limited to, heart rate, breathing rate, skin temperature, muscle tension, blood flow, blood pressure, and pain perception. Biofeedback can be useful in treating substance abuse patients because it enables them to get a better understanding of their own involuntary bodily functions, which can also assist therapists in more adequately customizing a treatment plan to best suit the patient's needs.
Eye Movement Desensitization and Reprocessing (EMDR): A form of psychotherapy in which the patient is prompted to recall distressing images while the therapist attempts to use external stimuli in order to facilitate bilateral stimulation, such as side-to-side eye movements or the tapping of one's hands. Practitioners of EMDR strive to reduce subjective distress within patients and strengthen their adaptive beliefs relative to traumatic events they have experienced. While there is not a tremendous amount of evidence that EDMR is effective in treating substance abuse, it has proven to be quite useful in treating anxiety and Post-Traumatic Stress Disorder (PTSD) from which individuals with substance abuse disorder often suffer.
These treatments, combined with more traditional methods such as cognitive-behavioral therapy (CBT), group therapy, addiction education, and relapse prevention strategies help us provide the most comprehensive and complete level of care possible. Recovery is possible, and with the help of an Athens drug and alcohol addiction treatment center, a life free from drugs and alcohol can become a reality.
Helpful Athens, GA Addiction Treatment Support Resources
Alcoholics Anonymous – Find AA meetings in Athens and the surrounding areas.
Al-Anon – Find meetings in Athens for the friends and families of people struggling with addiction.
Narcotics Anonymous – Find NA meetings in Athens and nearby areas.
There are several hospitals in Athens and St. Mary's Health Care System has a 24-emergency department just off of GA-78 near UGA. It is located at 1230 Baxter Street, Athens, Georgia 30606 and can help someone experiencing a drug or alcohol-related emergency.
The UGA Police Department provides a prescription drug drop box for anyone to dispose of unwanted prescription medications or any other illegal drugs with no questions asked. This box is located at the Hodgson Oil Building at 286 Oconee Street, Athens, Georgia.
For some fun things to do in Athens, check out the Athens City Guide for some good ideas.
Even though Athens has a serious drug problem, the recovery community in Athens is thriving. There are dozens of recovery meetings each week that include 12 step groups, religiously-oriented meetings, and other types of recovery fellowships. There are also support group meetings for the friends and families of people struggling with addiction. These groups can provide a place for people to meet others who have watched a loved one battle an addiction, and gain support, hope, and hear how other people have gotten through these difficult times. There are also meetings for issues other than drug or alcohol addiction, including sex addiction, eating disorders, gambling addiction, and emotional trauma. Whatever issues someone may be struggling with, there is a support and recovery group available in or near Athens to provide hope, help, and guidance.