Brookhaven Dual Diagnosis Alcohol & Drug Treatment Center
Brookhaven is an upper-class suburb of Atlanta that currently has just under 54,000 residents and was only recently incorporated as its own city in 2012. Even though Brookhaven is a nice neighborhood, there are several areas nearby where drugs are rampant, and some of this spills over into Brookhaven. The fact that Brookhaven is near 3 different interstates including I-85, I-285, and GA-400 also makes drugs easily accessible in the area. Some of the most commonly abused substances in Brookhaven include heroin, prescription opioids, benzodiazepines, cocaine, and alcohol. The fact that drugs are easily accessible in Brookhaven should not be discouraging, as the opportunities for recovery at a dual diagnosis drug & alcohol treatment center near Brookhaven are likewise plentiful.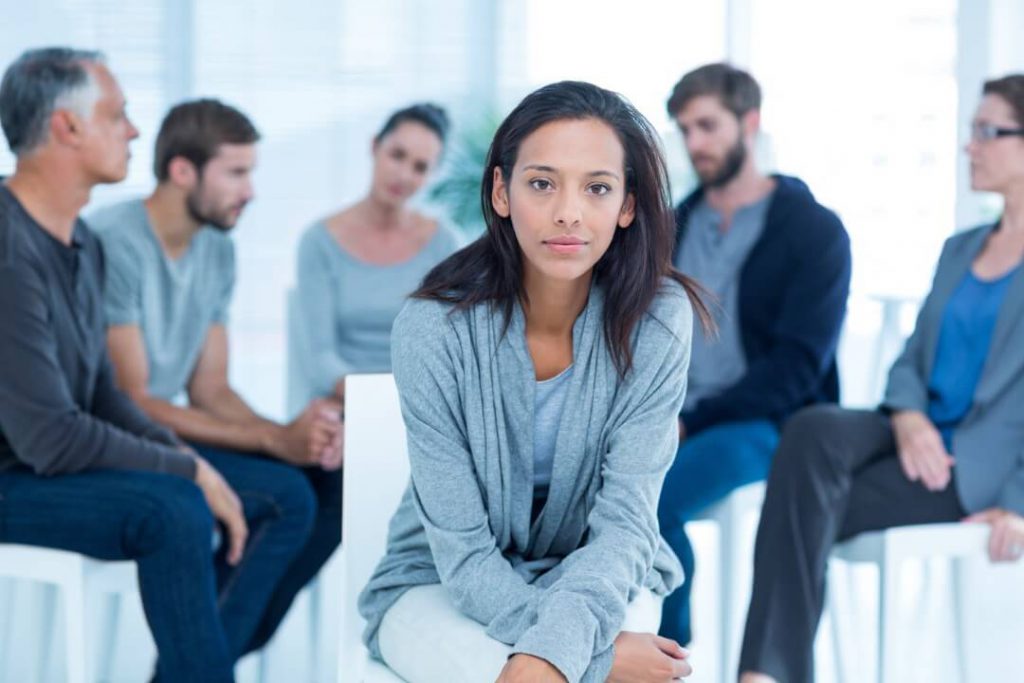 Both of The Summit Wellness Group's drug and alcohol treatment centers near Brookhaven are easily accessible from the highway. The Midtown Atlanta location is the closest, at roughly 20 minutes south, whereas the Roswell location is about 30 minutes north of Brookhaven. Both facilities take an integrated approach to dual-diagnosis treatment, meaning that we bring as many effective treatment options as possible to our client's aid. We believe that providing as many tools as possible can give someone a better chance at achieving long-term recovery, therefore we use the latest psychiatric practices, clinical therapies, and holistic treatment practices to give our clients as much support as possible.
Finding a Drug & Alcohol Rehab in Brookhaven
There are several important things to keep in mind when looking for a treatment center for yourself or a loved one. This may not be the case with everyone, but it is not uncommon for someone struggling with an addiction to have a co-occurring mental health issue as well. The quality of treatment centers can also vary greatly, so finding a high-quality, but affordable, treatment center can be difficult. While there are many questions that should be asked, a few good starting points could include:
What Do They Treat?: Even though addiction and mental health issues are so commonly co-occurring, many addiction treatment centers do not provide dual-diagnosis care. If someone is struggling with a mental health issue as well as substance use issues, their best chances of recovery lie in receiving treatment for both conditions at the same time. Ask a potential treatment center if they provide dual-diagnosis care, as this can make a huge difference.
Certifications & Accreditations: The only requirement for a treatment center to operate in the state is a license from the Georgia Department of Community Health. A treatment center that holds additional certifications often goes above and beyond to provide their clients with the highest level of treatment and care possible. Some well-renowned accreditation organizations include NAATP, CARF, The Joint Commission, and LegitScript. Certifications of this sort are given for specific periods of time, such as 3 years, 5 years, etc. Make sure that any certifications a treatment center holds are still valid.
What Do Other People Say?: Finding out about the experiences of others at a treatment center can go a very long way toward putting someone's mind at ease about their treatment. Look at reviews and find out what other people have to say about their time at a treatment center. Some good places to find reviews include Google, Facebook, Yelp, and Help.org.
Who We Treat At Our Brookhaven Dual Diagnosis Treatment Center
Anyone is welcome to enter our treatment program and begin the journey of recovery. We pride ourselves in being open to any and all who have struggled with a drug or alcohol use disorder, and we do what we can to make the experience as welcoming as possible. Brookhaven is home to many business professionals in the Atlanta area, and we have a special sensitivity to the needs of professionals and treatment methods that seem to work within a busy, professional lifestyle and schedule. Some of the considerations we examine when providing care to professionals include:
The Flexibility of Program Schedule
As a working professional, you may have difficulty getting extended time off from your job to live in rehab during treatment which can last for 28 or more days. With outpatient therapy, you will be able to go to work and carve out time to attend treatment sessions. This could be for a certain number of hours per day or a few hours several days per week. The center may be willing to be flexible and allow you to see your physical or mental health professional after work hours. At the end of each session, you can return to your regular daily routines. Our Evening IOP treatment program is particularly popular among professionals.
The Need for Privacy
The fear of others knowing their struggle with substance abuse is one of the main reasons many professionals may be reluctant to seek addiction treatment, and for noble reasons. There is no telling who you could run into at a drug or alcohol treatment facility. It could be someone you know very well, such as a relative, professional colleague, even your boss!
You may be in a better position to protect your privacy and reputation in the more private setting offered by our outpatient programs. You can arrange to meet one-on-one with your therapist and may be able to avoid group meetings or be involved in smaller groups.
Level of Alcoholism or Addiction
Studies show that people with mild to moderate addiction who need to remain employed or keep other commitments can be successfully treated in an outpatient setting. People whose alcoholism is not considered chronic do not usually experience the same severe intensity of physical, emotional, or psychological withdrawal symptoms as those needing to be medically supervised in an inpatient setting. Their risk of relapse is also lower, therefore, outpatient treatment may be the more appropriate option.
Helpful Brookhaven, GA Addiction Treatment Support Resources
Alcoholics Anonymous – AA Meetings near Brookhaven.
Al-Anon– Find support meetings locally and virtually.
Crystal Meth Anonymous – CMA meetings in Brookhaven.

The closest prescription drug drop box location is the Brookhaven Police Department which is located at 2665 Buford Highway NE, Atlanta, GA 30324. You can safely dispose of all prescription medications at this location 24 hours a day, 7 days a week.

In case of a drug or alcohol-related emergency, Northside Hospital Atlanta is nearby to provide stabilization services. It is near the GA-400 and I-285 junction at

1000 Johnson Ferry Road NE, Atlanta, GA 30342.
If you're looking for fun things to do in Brookhaven, check out the City of Brookhaven Website for some good ideas.
While drugs are easily accessible in Brookhaven, so are addiction recovery support groups. There is a huge number of recovery meetings in Brookhaven, with several dozen meetings every week. These include 12 step meetings, religiously-focused programs, and other types of addiction recovery fellowships. There are also many support groups for the family and friends of people who are struggling with an addiction. Meeting other people who have watched a loved one struggle can be extremely helpful, and can help someone through difficult times. Aside from drug or alcohol addiction recovery groups, there are also many types of recovery fellowships that support people who struggle with addictions other than substances. These can include gambling, sex addiction, eating disorders, and emotional trauma. There is a robust and vibrant community in Brookhaven, and no matter what someone is struggling with, there is a recovery and support group available to help.