Buford Dual Diagnosis Alcohol & Drug Treatment Center
Buford is a middle-class suburb of right around 16,000 people that is about 45 minutes northeast of Atlanta, just next to Lake Lanier. Some of the most commonly abused substances in Buford include methamphetamine, heroin, prescription opioids, benzodiazepines, cocaine, marijuana, and alcohol. Even though Buford is outside of Georgia's Heroin Triangle, the area still has a large presence of opioids along with other drugs such as crystal meth. While drugs may be an issue in Buford, there are still plenty of opportunities for recovery at a dual-diagnosis drug & alcohol rehab center near Buford once someone is ready to change their life.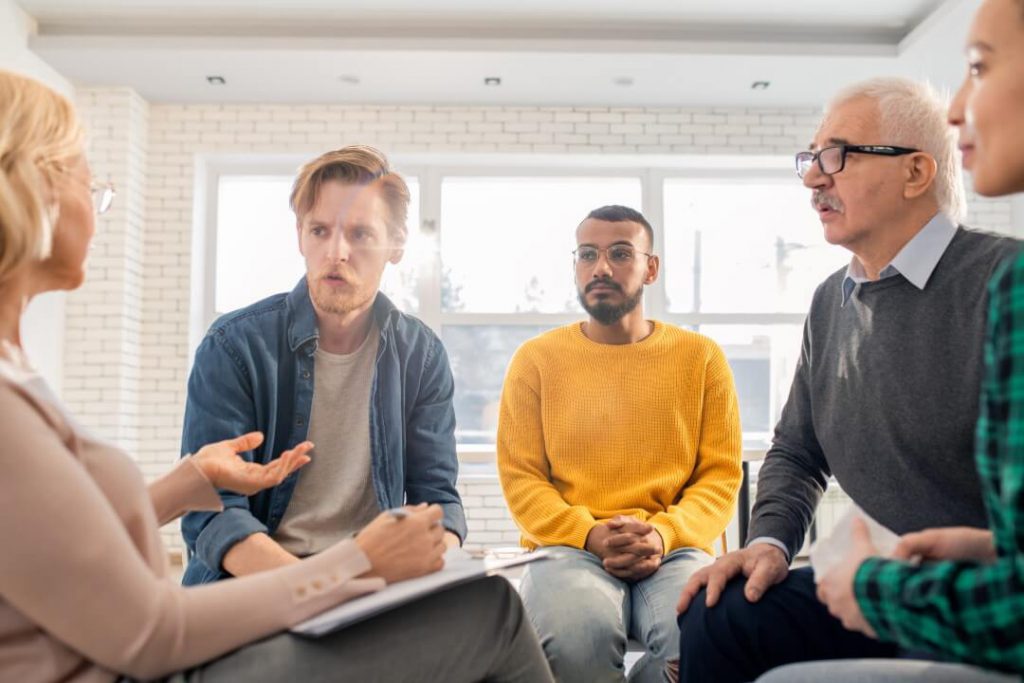 The Summit Wellness Group has two drug and alcohol treatment centers near Buford, GA and both of them are roughly 40 minutes away. The Roswell location, while closer in distance, lacks an interstate route from Buford, but the Midtown Atlanta drug and alcohol treatment center is a straight shot down I-85 south. Both of these centers provide high-quality, dual-diagnosis treatment and care to our clients and utilize an integrated approach to treatment. Our experience has shown us that the more tools someone has available to aid their recovery, the better their chances become for achieving long-term sobriety. With this in mind, we provide the latest clinical therapies, psychiatric care, and a variety of holistic therapies to help our clients break free from the bondage of addiction, and begin building a new life in recovery.
Finding a Drug & Alcohol Rehab in Buford
There are several important things to consider when looking for a drug and alcohol treatment center near Buford. While this isn't always the case, it is not uncommon for someone struggling with substance abuse to also struggle with a co-occurring mental health issue, and not every treatment center can provide the level of care needed to help someone with co-occurring issues. There is also the matter of certifications or accreditations, which although they may not be necessary, can indicate a treatment center goes above and beyond to provide the highest level of care to their clients. Some good topics to begin your inquiry into a treatment center could include:
Accreditation & Certification: While the state only requires a license from the Georgia Department of Community Health to operate as a treatment center, a treatment center obtaining additional certifications can be a good sign. This indicates their commitment to their clients and can help someone to know that they are in good hands. Some well-renowned accreditation organizations include CARF, The Joint Commission, NAATP, and LegitScript. Most of the certifications these organizations provide have an expiration date, so make sure to find out if their certifications are current.
What Do They Treat?: Many drug and alcohol treatment centers will only treat addiction, and nothing more. Because of the high rate of co-occurring mental health challenges alongside substance use, someone may need more comprehensive care than this. Studies have shown that someone with co-occurring mental health and substance use issues stands a much better chance of long-term recovery if they receive treatment for both conditions simultaneously. Make sure to ask if a treatment center offers dual-diagnosis care, as this can make a huge difference.
What Do Other People Say?: Reviews can be a very useful tool when searching for a drug and alcohol treatment center. Find out what other people have to say about a facility and their time spent there. Some good and reliable reviews can be found on Google, Facebook, Yelp, and Help.org.
Buford, GA Dual Diagnosis Treatment Centers
It is important to consider all of your needs when searching for treatment. Rehab centers differ in the services that are available. These differences can be crucial to a successful recovery. Some types of drugs and alcohol require detoxification with 24-hour medical care available. Since mental health issues are commonly co-occurring alongside substance abuse, some people may need dual diagnosis treatment if they want the best chance of recovery. Other important factors include the severity of your addiction and the type of assistance you require. It is always a good idea to determine what kind of follow-up support is available with a rehab center.
Helpful Buford, GA Addiction Treatment Support Resources
Alcoholics Anonymous – AA Meetings near Buford.
Al-Anon– Find support meetings locally and virtually.
Narcotics Anonymous – NA meetings in Buford.
The closest prescription drug drop box location is the Gwinnett County Sherrif's Office located at 770 Hi Hope Road, Lawrenceville, GA 30043. You can safely dispose of all prescription medications at this location 7 days a week, 24 hours a day. Another location that has a prescription drug drop box is the Forsyth County Sheriff's Office which is located at 2985 Ronald Reagan Boulevard – South Precinct, Cumming, GA 30041. They will be available to accept prescriptions Monday through Friday from 8:00 am through 8:00 pm.
The closest hospital with a 24-hour emergency room for drug and alcohol-related emergencies is Northside Hospital Forsyth located at 1200 Northside Forsyth Drive, Cumming, GA 30041.
To find fun things to do around Buford, check out the City of Buford website for some good ideas.
Aside from addiction treatment centers, Buford has a thriving addiction recovery community. There are recovery support group meetings and several clubhouses near Buford, and there are dozens of meetings each week. The meetings include 12 step, religiously-oriented, and other types of recovery fellowships. There are also multiple meetings each week for the friends and families of those who are struggling with drugs or alcohol addiction. Meeting others who have watched a loved one struggle can be a great source of hope and strength. There are also recovery support groups for addictions other than drugs including sex addiction, eating disorders, gambling addiction, and emotional trauma. No matter what issues someone is dealing with, there is a recovery support group in or near Buford to help them find help.