Canton Dual Diagnosis Alcohol & Drug Treatment Center
Canton is the seat of Cherokee County and is a rural suburb to the north of Atlanta that currently has just over 28,000 residents. Some of the most commonly abused substances in Canton include crystal meth, heroin, prescription opioids, benzodiazepines, and marijuana. Some of the growing pains that Canton has experienced include an increasing amount of drugs in the area. While crystal meth has been widely available in Canton for many years, heroin and other opioids have seen an increasing presence in the area over the last decade. That being said, if someone is looking for help and treatment for an addiction, our Canton drug and alcohol treatment center is available to help.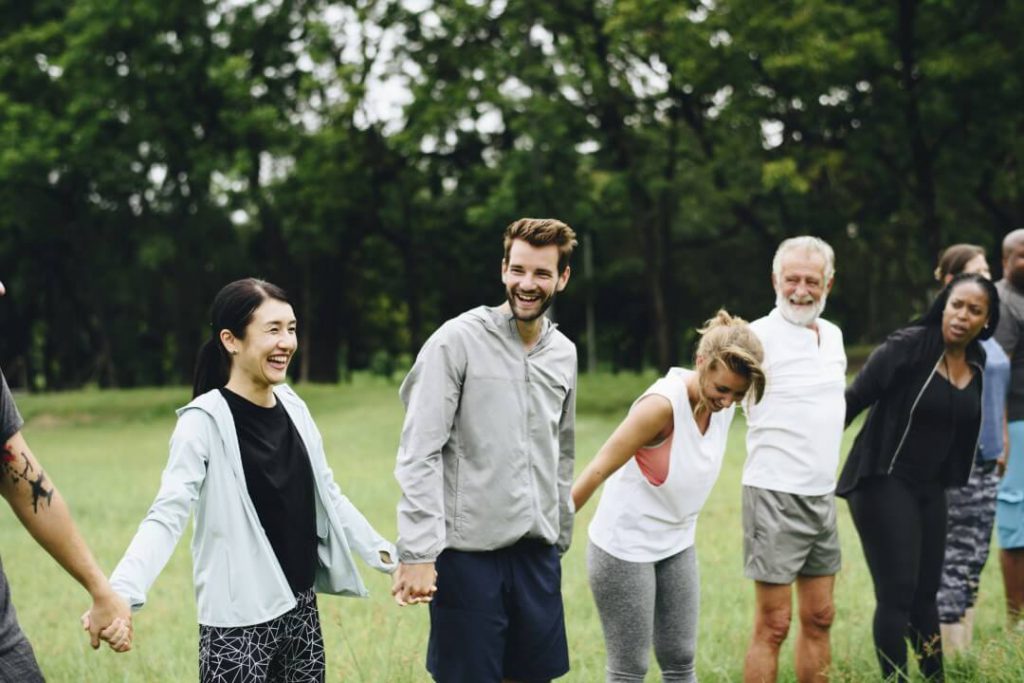 The Summit Wellness Group has two drug and alcohol treatment centers near Canon; one in Roswell and another in Midtown Atlanta. The Roswell location is a short 30-minute drive away down Georgia 140, while the Midtown location is a 40-minute drive straight down I-575, just south of where I-75 & I-85 merge. Both of these locations provide a high level of integrated care to our clients, combining the most effective clinical therapies, psychiatric care, and holistic treatment practices. We have seen that the more tools someone has to aid their recovery, the better their chances become for achieving long-term recovery and living a life free from addiction.
Finding a Drug & Alcohol Rehab in Canton
There can be several factors to consider when looking for a drug and alcohol treatment center near Canton that can indicate the quality of care a treatment center provides. Some of these may signify a treatment centers' overall program quality, while others may be a sign that a treatment facility offers additional, dual-diagnosis care for those who may need it. Many people who struggle with addiction may also have co-occurring mental health issues, and this can make treatment problematic unless they receive comprehensive care for both conditions at the same time. Furthermore, not all treatment centers are created equal, so being able to identify the signs that a treatment center is competent and compassionate can go a long way toward putting someone's mind at ease, and helping them feel confident in their recovery. Asking questions is a crucial part of identifying a good treatment center, and some good starting points for questions could include:
Accreditations & Certifications: While the only requirement for a treatment center to operate in Georgia is a license from the Georgia Department of Community Health, there are other certifications that can demonstrate a treatment centers commitment to going above and beyond for their clients. These additional accreditations can show that a treatment program is doing more than the bare minimum for their clients, and is a sign that someone's treatment is in good hands. There are several well-respected certification organizations including NAATP, CARF, The Joint Commission, and LegitScript. Holding an accreditation from any of these organizations can be a very good sign of the level of care provided by these facilities. Also, these accreditations are only given for a set amount of time, so find out the expiration date on a facility's current certifications.
What Do Other People Have To Say?: It can always be helpful to hear about the experiences of others when looking for a treatment center. Take a look at reviews and see what other people thought about the treatment program itself, the staff, and the facility. There are several helpful and trustworthy review sites including Yelp, Google, Facebook, and Help.org. Check out some reviews and get some experiential feedback from people who have been there.
What Do They Treat?: Since it is so common for people struggling with addiction to have a co-occurring mental health issue, it is extremely important to make sure a treatment program will be able to provide care for mental health issues other than addiction. Ask if a center is a dual-diagnosis treatment center, and more find out what types of mental health issues they specialize in treating. Studies have shown that if someone has co-occurring conditions, then they stand a much better chance at long-term recovery if they receive treatment for both conditions at the same time.
What To Do Before & After Our Canton Rehab Program
Entering a Canton drug and alcohol treatment center may seem intimidating, but having a good idea of what to do before and after treatment can remove some of the anxiety and fear from this important step. Making sure a treatment center can address someone's specific needs can help build confidence in someone's choice and knowing what steps to take after treatment can help someone feel more secure in the treatment process itself. A good glimpse of before-and-after treatment plans could include:
Specific Questions To Ask A Treatment Center
Create a list of centers that match your needs. Include phone numbers and locations. Having many centers that match your criteria will ensure you find the right treatment. To further narrow your search, it is best to contact and even visit centers before making your final choice. Competent personnel and a good atmosphere will ease apprehension about treatment. Contact the centers on your list to ask important questions regarding styles of treatment, restrictions, and medical care. Having a conversation will help you determine the center you feel most comfortable with. Some important questions regarding treatment may include:
Do you offer alcohol or drug detox?
How long does alcohol or drug treatment last?
Do you offer managed medication-assisted treatment?
Do you offer group therapy and individual therapy?
Are doctors and therapists available on-site?
Do you have an aftercare program?
Aftercare Resources and Treatments
When searching for a Canton drug & alcohol rehab it is important to consider the follow-up and aftercare resources that are available for a specific program. Aftercare is extremely important when recovering from a serious addiction, especially an addiction to alcohol or drugs which quickly leads to physical dependence and reliance. Make sure to ask a rehab facility what kind of aftercare resources they are able to provide once you have completed their program. Volunteering, group meetings, and even aftercare therapy may be offered from the facility you choose. Steering clear from temptation and maintaining sobriety is challenging after completing a treatment program, which is why follow-up and aftercare resources matter so much.
Helpful Canton, GA Addiction Treatment Support Resources
Alcoholics Anonymous – AA Meetings near Canton.
Al-Anon– Find support meetings locally and virtually.
Narcotics Anonymous – NA meetings in Canton.
The closest prescription drug drop box location is the City of Canton Police Department which is located at 221 East Marietta Street, Canton, GA 30114. You can safely dispose of all prescription medications at this location Monday through Friday from 8:00 am until 5:00 pm.
Have a drug or alcohol-related emergency? Canton's Northside Hospital Cherokee is located at Cherokee 450 Northside Cherokee Boulevard, Canton, GA 30115.
For fun things to do near Canton, check out the City of Canton Website for some good ideas.
While the drug use community may be alive and well in Canton, the addiction recovery community in the area is likewise thriving. There is a large number of recovery support groups that meet in Canton and the surrounding areas every day of the week. These include 12 step programs, religious-focused recovery groups, and other recovery organizations. Canton is also home to a recovery community organization that provides meetings places and local resources for people in recovery. In addition to meetings for people struggling with addiction themselves, there are support groups for the friends and families of people in recovery. These groups can connect someone with others who have watched a loved one struggle with addiction, and help them through difficult times by sharing their experiences and strength. Aside from strictly drug and alcohol recovery support groups, there are several groups near Canton that can provide support for people struggling with other issues such as eating disorders, gambling addiction, emotional trauma, and sex addiction. Once completing our Canton drug and alcohol treatment center, it is highly recommended to continue the journey of recovery by finding a recovery fellowship in the area.