Chamblee Dual Diagnosis Alcohol & Drug Treatment Center
Chamblee is a suburb of Atlanta that has just under 30,000 people and has historically been a working-class neighborhood of Atlanta, located along I-85, Peachtree Industrial Boulevard, and Buford Highway just inside of the I-285 perimeter. Initially an industrial area, Chamblee has recently been growing in both population and status as a more upscale neighborhood. Drugs have long been popular in Chamblee, especially crack and heroin, although in recent years the gentrification of the area has led to an increased police presence and migration of drugs northeast along the major highways. That being said, drugs are still very much a problem in the area and are easily accessible within Chamblee proper and surrounding areas. Some of the most commonly abused substances in Chamblee include heroin, prescription opioids, crystal meth, cocaine, crack, benzodiazepines, marijuana, and synthetic cannabinoids. If someone is struggling with drug or alcohol addiction, entering a dual-diagnosis treatment center can often be the first step towards recovery.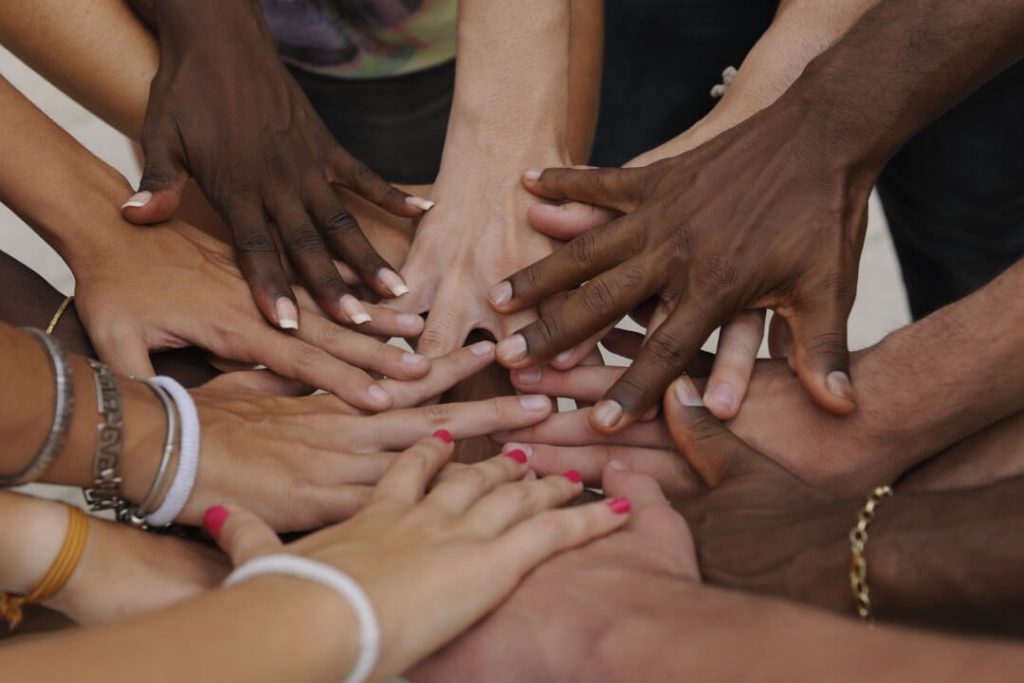 The Summit Wellness Group has two drug and alcohol treatment centers near Chamblee, one to the north and one to the south. The Roswell center is about 25 minutes north, just up GA-400 while the Midtown Atlanta location is about 25 minutes south along I-85. Both of these centers provide an integrated, dual diagnosis approach to addiction treatment and recovery, using the most effective psychiatric care, clinical therapies, and holistic treatment practices to provide our clients with as many tools as possible to help them build a solid foundation in recovery.
Finding a Drug & Alcohol Rehab in Chamblee
There are several important considerations that should be kept in mind when searching for a drug and alcohol treatment center in Chamblee. Different treatment centers provide different styles of programs and may be more effective for certain people. While the options are vast, finding one that can address someone's specific needs and concerns is a crucial part of finding effective treatment. Not all treatment centers provide the same level of care, and while it may seem overwhelming to pick the right one for you, here are a few big points to investigate that should help narrow the list substantially:
Certifications & Accreditations: The only Georgia-mandated requirement for a treatment center to operate is a license from the Georgia Department of Community Health, although there are many other certifications that a treatment center may choose to obtain. These can include accreditations for certain types of treatment or dual-diagnosis care, and if a treatment center chooses to obtain these certifications it often indicates they are going above and beyond to give their clients the highest level of care possible. Some well-respected certification organizations include the Joint Commission, NAATP, CARF, and LegitScript. Keep in mind that most of these certifications are time-sensitive, commonly lasting 1 year, 3 years, or 5 years depending on the organization and the particular certification. If a treatment center holds optional accreditations, make sure to ask if they are still valid, and when they expire.
What Do They Treat?: While this isn't always the case, most people who struggle with addiction also have a co-occurring mental health issue. Making sure a treatment center is able to provide dual-diagnosis care and treat these commonly co-occurring issues can go a long way toward helping someone get effective care. Additionally, many studies have shown that if someone has co-occurring disorders such as substance abuse and mental health issues, their best chances of long-term recovery lie in receiving treatment for both conditions at the same time.
What Do Other People Say?: It is always a good idea to see what other people have to say about a particular treatment center before entering their program. Unfortunately, there are many treatment centers that are motivated solely by profit, and the care they provide their clients is secondary to how many clients they can accommodate. Look at reviews and find out what people thought about their time at a certain treatment center to get a good idea of the quality of care they provide. Some good places to find treatment center reviews include Google, Facebook, Yelp, and Help.org.
What Happens At A Chamblee Outpatient Drug Rehab?
Our outpatient programs are generally recommended for patients who suffer from mild substance abuse identified in its early stages or those who have completed an inpatient stay but are not yet ready to transition back to their normal environments. While these types of programs do require the patient to have substantial motivation and discipline, they do allow for the flexibility to complete the program without compromising employment or other external obligations. As with inpatient facilities, outpatient programs usually offer one-on-one counseling along with group therapy as the foundation for treatment, along with many auxiliary activities and services that help support a person in early recovery, many of which are optional and open for the patient to participate as his or her schedule allows.
Examples of the types of outpatient programs available include our Partial Hospitalization Program (PHP) which is recommended for patients who, though they have stable living environments, may still require a degree of ongoing medical observation. We also provide an Intensive Outpatient Program (IOP), which is a form of outpatient requiring a higher level of commitment, with a more pronounced focus on relapse prevention. We also provide a comprehensive Aftercare Program which includes continued follow-up therapy and counseling. All of our programs can help someone in a Chamblee drug and alcohol rehab program gain the strength, support, and hope they need to change their life and become free from addiction.
Helpful Chamblee, GA Addiction Treatment Support Resources
Alcoholics Anonymous – AA Meetings near Chamblee.
Al-Anon– Find support meetings locally and virtually.
Narcotics Anonymous – NA meetings in Chamblee.
Cocaine Anonymous – Find CA meeting around Chamblee.
The closest prescription drug drop box is located at the Chamblee Police Department located at 3518 Broad Street, Chamblee, GA 30341. You can safely dispose of all prescription medications at this location 7 days a week, 24 hours a day.
The closest hospital with a 24-hour emergency room for drug or alcohol-related emergencies in Chamblee is Northside Hospital Atlanta, located just inside I-285 at 1000 Johnson Ferry Road NE, Atlanta, GA 30342.
For some helpful ideas of fun things to do around Chamblee. check out the City of Chamblee Website.
Chamblee is home to a wide range of recovery fellowships, with support group meetings every day of the week. These include 12 step groups, religiously-focused groups, and many other types of recovery fellowships. Aside from this, there are groups specifically for the friends or family of people struggling with addiction. These meetings provide a sense of community and guidance for people who are struggling with watching a loved one battle their addiction. In addition to support groups for recovery from drug or alcohol addiction, there are groups for other addictions as well. Some of the groups that hold meetings in or near Chamblee for other addictions and issues include those for gambling addiction, eating disorders, sex addiction, and emotional trauma. No matter what someone is struggling with, there is a fellowship in or around Chamblee that can provide support and aid them in finding help.