Chattanooga Dual Diagnosis Alcohol & Drug Treatment Center
Chattanooga is a large city in southern Tennessee that currently has about 180,000 residents and has seen a rise in drug activity in recent years. From 2018 to 2019, there was a 50% increase in overdose deaths in Chattanooga, from 42 deaths in 2018 to 62 overdose deaths in 2019. Chattanooga is also a major thoroughfare for drug trafficking between major hubs like Atlanta and Cleveland. There are multiple interstates that pass through Chattanooga, including I-75, I-59, and I-24 along with half a dozen large highways. Some of the most commonly abused substances in Chattanooga include crystal meth, heroin, prescription opioids, marijuana, and synthetic cannabinoids. If someone is seeking help with an addiction in their best chance of successful recovery often lies in finding a comprehensive Chattanooga dual-diagnosis alcohol and drug treatment center.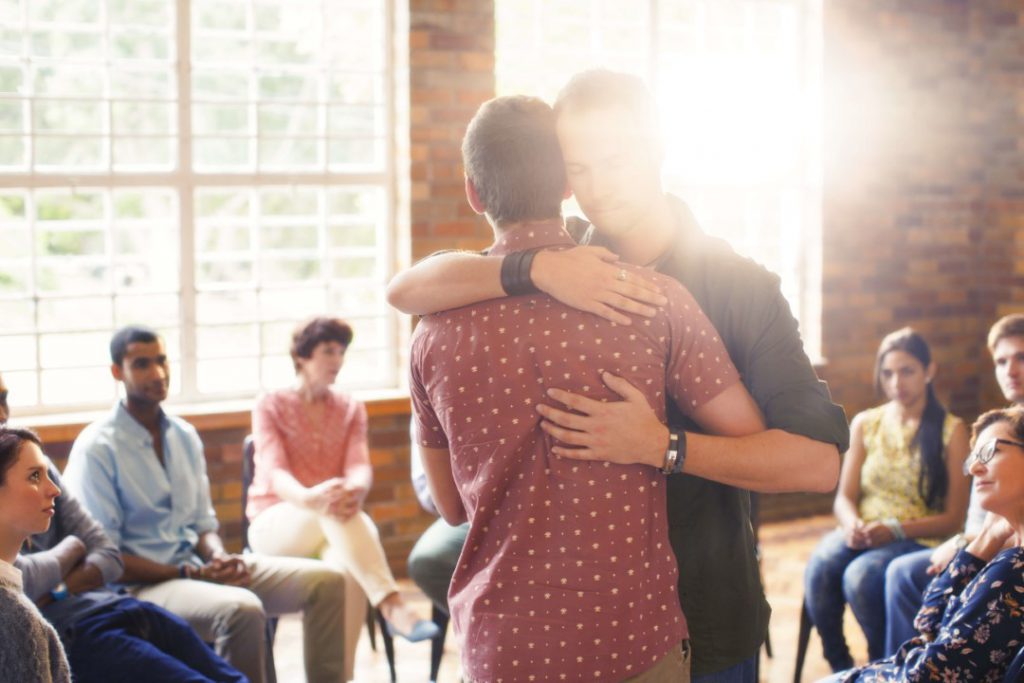 While the presence of drugs may be high in Chattanooga, there are also multiple options for recovery and help. The Summit Wellness Group has two drug and alcohol treatment centers near Chattanooga. We have one center in Roswell, GA which is barely over 2 hours down I-75 south, and another location in Midtown Atlanta, which is also down I-75 south and just under 2 hours away from Chattanooga. Both of these centers provide high-quality, integrated addiction treatment and use the latest and most effective clinical therapies, psychiatric care, and holistic treatment practices. Our experiences have shown us that the more tools someone has to aid them, the better their chances are for achieving long-term recovery.
Finding a Drug & Alcohol Rehab in Chattanooga
There are many things to keep in mind when looking at potential drug and alcohol treatment centers in Chattanooga, and while some of these are just personal preferences, some things may directly impact someone's chances of recovery. The specific treatment programs that are offered can make a difference, as many people struggle with co-occurring mental health issues alongside addiction. There are also additional certifications that can indicate a treatment center's willingness to go above and beyond to provide the highest quality care to their clients. When investigating possible treatment centers, some good questions to start with can include:
What Do They Treat?: Although this may not be the case for everyone, there is a very high rate of co-occurring mental health and substance use disorders among people in addiction recovery. Making sure a treatment center is equipped to treat these conditions can be crucial to effective treatment. Studies show that people who have co-occurring mental health and addiction issues stand a much better chance of long-term recovery if they receive treatment for both conditions at the same time. Ask if a treatment center offers dual-diagnosis treatment programs, and if so, what conditions they are able to treat.
Accreditations & Certifications: The only requirement for a treatment center in Tennessee to begin accepting clients is a license from the Tennessee Department of Mental Health & Substance Abuse Services. When a treatment center gains additional, optional certifications they are indicating their willingness to provide the highest level of care possible for their clients. Some well-respected accreditation organizations include NAATP, CARF, The Joint Commission, and LegitScript. It can be an encouraging sign if a treatment center holds accreditation from any one of these organizations. These organizations all issue time-sensitive certifications, so if a treatment center does hold one, make sure it is current and valid.
What Do Other People Have To Say?: Looking at reviews from people who have previously attended a treatment center can be very helpful when looking for the right facility. This can illustrate the details of the program itself, the staff, and the facility in a unique way. Some good places to find reviews of treatment centers include Google, Facebook, Yelp, and Help.org.
Benefits of Entering a Chattanooga Dual Diagnosis Rehab
Someone stands a much better chance of breaking free from addiction if they have help, but a Chattanooga drug rehab center can help with more than this. We use a comprehensive, integrated approach to treatment that aims to help someone heal every aspect of their life. Just a few ways we work to make this a reality include:
Addressing Addiction-Related Health Concerns
Depending on the severity and length of time you've been struggling with your addiction, there are many health issues that may have developed. For example, long-term exposure to alcohol can have a negative impact on your cardiovascular, digestive, and neurological health. These alcohol-based problems can then lead to long-term conditions and health risks. One of the most important things that a Chattanooga drug and alcohol treatment center can provide you is the chance to physically heal from the trauma of addictive substances. By improving your nutrition levels with a proper diet, you can reduce the impact of drug or alcohol-induced damage and with rest, you can start to rebuild your physical stamina and mental wellbeing by getting regular and sufficient sleep.
Getting Back Into The World
With access to outpatient drug treatment, you may be able to return to work or seek new employment. If you are undergoing inpatient drug treatment, this would be complicated as you would need to notify your employer of your situation and make plans to travel back and forth to your job. Our counselors and therapists can help you put together a schedule that will make returning to your job, or finding another position, easier. In addition to seeking or sustaining your employment, treatment may be a good time for you to study your options for additional training or schooling. Addiction is a disruptive disease and may have forced you off-track from a course of study that you enjoyed. By addressing your addiction and seeking a healthier life, you may be in a good position to take on a new course of study. Your healing process can help you on your path!
Helpful Chattanooga, TN Addiction Treatment Support Resources
Alcoholics Anonymous – Find AA meetings in and around Chattanooga every day of the week.
Al-Anon – Meetings for the friends or families of people struggling with addiction around Chattanooga.
Narcotics Anonymous – Find NA meetings in-person or online around Chattanooga.
The Hamilton County Sheriff's Office provides prescription drug drop boxes to safely dispose of unwanted prescription medications. One of these boxes is located in East Chattanooga at 8395 Hickory Valley Road, Chattanooga, Tennessee 37416. Anyone can drop off prescriptions here Monday through Friday from 9:00AM to 4:00PM.
There are several hospitals around Chattanooga, but one of the more central ones is Erlanger Hospital, located at 975 East 3rd Street, Chattanooga, TN 37403. They have a 24-hour emergency room that can provide medical care for any drug or alcohol-related emergencies.
Chattanooga may have a serious drug problem right now, but there are many recovery fellowships that are thriving as well. There are dozens of meeting every week in and around Chattanooga including 12 step meetings, religiously-oriented groups, and other types of recovery fellowships. There are also support groups for the family and friends of people struggling with addiction. These groups can be extremely helpful for connecting with others who have watched a loved one battle addiction, and allow people to share how they made it through these difficult times. Aside from drug and alcohol addiction recovery groups, there are also groups for other issues including sex addiction, eating disorders, gambling addiction, and emotional trauma. Whatever issues someone may be dealing with, there is a recovery group in or near Chattanooga that can help someone find support and hope.