Columbus Dual Diagnosis Alcohol & Drug Treatment Center
Columbus is a large city of just under 200,000 people on the western edge of Georgia along the border with Alabama. There is a significant drug problem within the city and in the first two months of 2020, there were two major drug busts in which over $1,000,000 of drugs were seized in each operation. The city of Columbus is at a major nexus of highways and interstates that cross Georgia and Alabama, so it acts as a significant hub of interstate drug trafficking. Just a few of the highways that run through the city itself, or very close to it, include I-85, I-185, US-80, US-431, US-280, and several more. Some of the most commonly abused substances in Columbus include crystal meth, heroin, prescription opioids, cocaine, alcohol, benzodiazepines, marijuana, THC extracts, and synthetic cannabinoids. Even though the drug problem is intense in Columbus, there is ample opportunity for recovery at a dual-diagnosis rehab near Columbus if someone is ready to ask for help.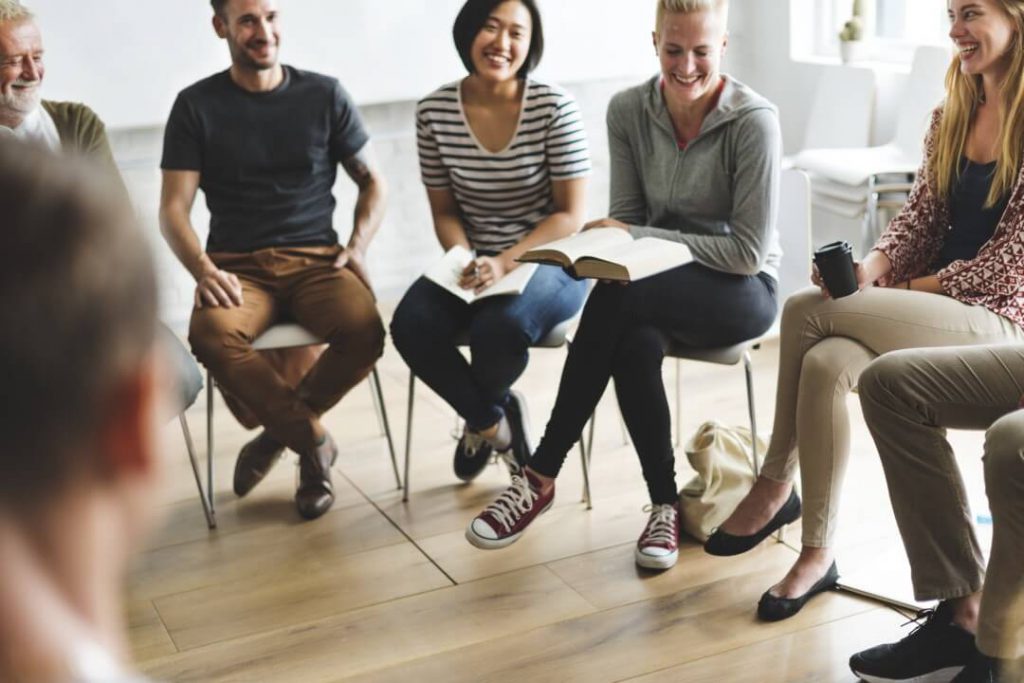 The Summit Wellness Group has two drug and alcohol addiction treatment centers in Georgia, one in Midtown Atlanta and one farther north in Roswell. The Midtown location is just under 2 hours northeast of Columbus, straight up I-185 north. Both locations provide a comprehensive, high-quality level care through an integrated approach to treatment that uses the most effective clinical therapies, psychiatric care practices, and holistic therapies. Experience has shown us that the more tools people have to support and aid their recovery, the better chances they have to live a life free from the bondage of addiction.
Finding a Drug & Alcohol Rehab in Columbus
There are many different types of treatment centers, and not all of them will be able to provide the same level of care. The first thing to consider when seeking treatment is identifying the issues that someone needs help addressing. It is very common for people struggling with addiction to have co-occurring mental health challenges, so finding a treatment center that can provide dual-diagnosis care is very important. While many questions should be asked when looking into potential treatment centers, some good starting questions that can address some critical concerns include:
Certifications & Accreditations: In Georgia, the only requirement for an addiction treatment center to operate is a license from the Georgia Department of Community Health. That being said, some treatment centers will obtain optional accreditations in addition to this license. These types of additional certifications can indicate that a treatment center is going above and beyond to provide the highest-quality care possible to their clients. Some well-respected accreditation organizations include The Joint Commission, NAATP, CARF, or LegitScript and certifications from any of these organizations can be an encouraging sign of a good treatment center. These certifications are time-sensitive, so if a treatment center has one, make sure it is still valid.
What Do They Treat?: Since co-occurring mental health issues are so common with substance use disorders, it is very important to make sure a treatment center is capable of treating these co-occurring disorders. Studies show that people with co-occurring mental health and addiction issues stand a much better chance of achieving long-term recovery if they receive dual-diagnosis treatment for both conditions simultaneously. Ask if a potential treatment center offers dual-diagnosis treatment programs, and if so, what conditions they are able to treat.
What Do Other People Have To Say?: It is a very good idea to look into the experiences other people have had at a treatment center to get a better idea of their program as a whole. Reviews can be very informative and helpful, allowing someone to better determine if a treatment center can address their unique needs. Some good places to find reviews for treatment centers include Google, Facebook, Yelp, and Help.org.
Why Choose A Columbus Outpatient Drug & Alcohol Rehab?
Entering a Columbus outpatient drug and alcohol rehab program is a popular alternative to the inpatient services that require you to live at a facility for a specified amount of time. Outpatient treatment centers are also ideal choices for those transitioning out of inpatient rehab to help them acclimate to their new sober lives and build the tools they need to succeed. Those needing to care for families or to work in order to pay bills will seek out this type of treatment to accommodate their schedules. Since everyone has different needs, there are a few long-term outpatient programs for addiction treatment to choose from.
The development of healthier habits also builds confidence and prepares you to resume your life as a sober individual. Of course, anyone who has ever been through rehab knows that old habits die hard. Temptation will come when you least expect it, and without a proper support system and resources, relapse is more likely. Outpatient treatment services ensure that you have continued access to an addiction therapist and other people who can help you work through all the different stages of recovery. With outpatient services, you are able to work or attend school while still focusing on your recovery. Outpatient services also give you access to social support from other people in recovery and rehab alumni. You can learn from each other and share your stories to build new friendships and become more empowered.
Helpful Columbus, GA Addiction Treatment Support Resources
Alcoholics Anonymous – Find an AA meeting in Columbus and the surrounding area.
Al-Anon – Find meetings near Columbus for the family and friends of people struggling with an addiction.
Narcotics Anonymous – Find NA meetings in and around Columbus.
The Muscogee County Sherriff's Office provides a prescription drug drop box so that anyone can dispose of unwanted prescription medications. The box is located at 100 E 10th Street #4, Columbus, GA 31901 and is available Monday through Friday from 8:00 AM to 5:00 PM.
Piedmont Columbus Regional Midtown Hospital provides a 24-hour emergency department right in the heart of Columbus. It is located at 710 Center Street, Columbus, GA 31901 and can help anyone with a drug or alcohol-related emergency.
To find some fun things to do near Columbus, check out the Columbus City Guide for some fun ideas.
Even though drugs are still a significant problem in Columbus, the recovery community is vibrant as well. There are several dozen addiction recovery and support meetings every week. These include 12 step meetings, religiously-focused groups, and other types of recovery fellowships. In addition to meetings for those in recovery from addiction, there are also support groups for the family and friends of people struggling with addiction. These meetings can be extremely helpful for someone who has watched a loved one battle their addiction and can provide help, support, and relief during difficult times. Aside from recovery groups for drug and alcohol addiction, there are recovery and support groups for other issues, including emotional trauma, sex addiction, eating disorders, and gambling addiction. No matter what issue someone may be struggling with, there are groups in or around Columbus that can help them find support and hope.