Cumming Dual Diagnosis Alcohol & Drug Treatment Center
Cumming is a rapidly growing, upper-class city about 45 minutes north of Atlanta. Cumming currently has around 6,500 residents, although the unincorporated areas around Cumming are home to over 80,000 people and while Cumming is not technically within Georgia's Heroin Triangle, it still has seen a drastic increase in heroin and other opioids over the last decade. Some of the most commonly abused substances in Cumming include crystal meth, prescription stimulants, heroin, prescription opioids, cocaine, benzodiazepines, synthetic cannabinoids, and alcohol. Even though drugs are prevalent in the area, the options for dual-diagnosis treatment near Cumming are available as well.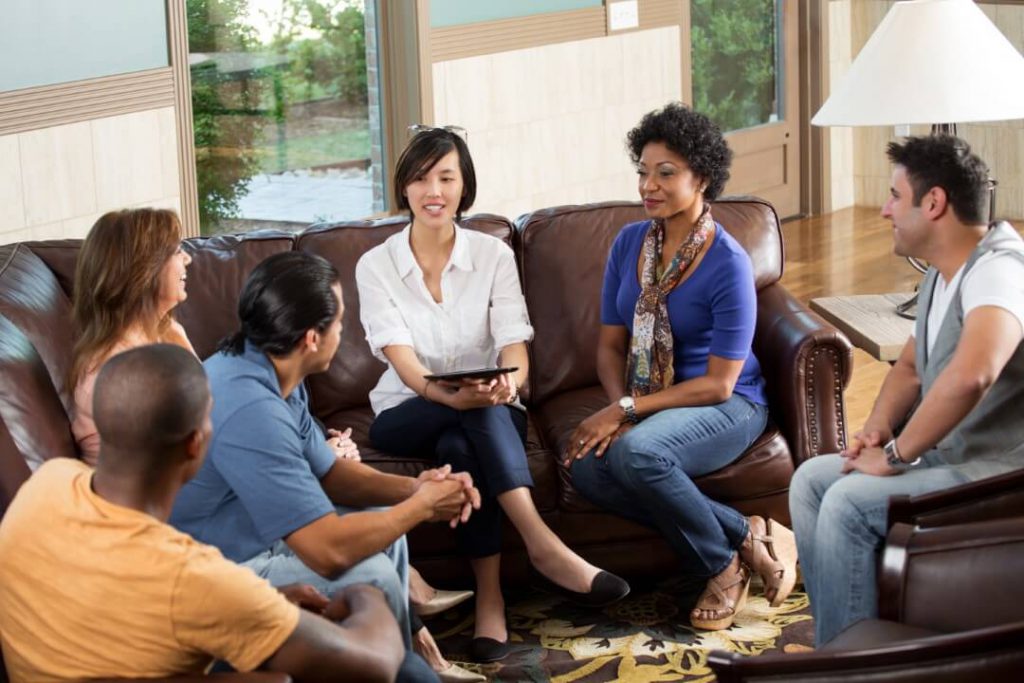 The Summit Wellness Group has two drug and alcohol addiction treatment centers near Cumming. Our Roswell location is a short 20-minute drive south of Cumming, just across the street from North Fulton Hospital. Our dual-diagnosis treatment programs use an integrated approach to treatment, enlisting the help of clinical therapy, psychiatry, fitness, and holistic practices so that we can provide the widest range of tools to help our clients recover from an addiction. Recovery is possible, but help is often needed; that's where we come in.
Finding a Drug & Alcohol Rehab in Cumming
There are several things to consider when searching for a treatment center. One of the most important things to consider is what kind of help would you need? For many people who struggle with addiction, co-occurring mental health challenges are common. Finding a treatment center that can address not only addiction but co-occurring issues as well can make a huge difference. It is also highly recommended to look into the center itself and the staff that works there. Some good starting points for finding out about a treatment center include:
Accreditations & Certifications: While every treatment center in the state needs a license from the Georgia Department of Community Health to operate, there are other certifications that go above and beyond this basic license. Some of the accrediting bodies that provide these certifications include The Joint Commission, LegitScript, CARF, and NAATP. A treatment center holding credentials from any of these organizations is more likely to provide a higher level of care and to go out of their way to provide the best possible experience for their clients.
What Do They Treat?: It is not uncommon for co-occurring mental health issues to accompany an addiction to drugs or alcohol. This can make treatment more difficult unless someone has experienced professionals that are able to provide comprehensive care for both conditions at the same time. Finding a competent dual-diagnosis treatment center can make a huge difference in someone's chances of recovery.
What Do Other People Have To Say?: Finding out what kind of experiences other people have had at a treatment center can go a long way toward giving someone peace of mind and confidence in their recovery. Look around at different review sites such as Google, Facebook, Yelp, and Help.org. Getting a look at the experiences that others have had during treatment can be very illuminating.
What Does Our Cumming Drug & Alcohol Treatment Center Provide?
Recovery from substance and co-occurring mental health issues can be very challenging, and we provide the most comprehensive level of care possible. The more tools someone has to aid their recovery, the greater chance they have of achieving long-term recovery. Some of the ways we help our clients include:
Individualized Care
The best Georgia alcohol rehabilitation centers will offer customized, focused care formulated to meet the individual's specific needs. Customized treatments have been shown to work better than generalized, equal-treatment programs. Individualized treatment encourages the completion of rehab programs and increases the chances of maintaining recovery. Studies show that individualized programs maximize the patients' ability to achieve and maintain long-term recovery. This is partly because it usually takes proper motivation for most patients to complete the program and keep on applying the practices they've learned. This is one way of ensuring treatments have a positive effect.
Compassionate Clinicians, Therapists, and Rehab Staff
The staff-to-patient ratio is another important factor in treating substance use disorders. The lower the staff-to-patient ratio is, the higher the chances of one-on-one therapy. When deciding between multiple Georgia alcohol rehab facilities, look for those that have enough medical employees to ensure the well-being and health of all their clients. Proper care is of vital importance during the processes of rehabilitation.
The level of trust built between staff members and patients might be a more significant factor than the staff's credentials and accreditations. Since people with substance use disorders can often have serious trust issues, there has to be some level of empathy from the beginning. As such, doctor-patient relationships should be based on trust in order to help break down perceived barriers and build real connections. Trust can make all the difference when treating entering a Cumming dual diagnosis drug and alcohol treatment center.
Helpful Cumming, GA Addiction Treatment Support Resources
Alcoholics Anonymous – AA Meetings near Cumming.
Al-Anon– Find support meetings locally and virtually.
Narcotics Anonymous – NA meetings in Cumming.
Cocaine Anonymous – Find CA meetings near Cumming.
The closest prescription drug drop box can be found at the Forsyth County Sheriff's Office – South Precinct which is located at 2985 Ronald Reagan Boulevard, Cumming, GA 30041. You can safely dispose of all prescription medications at this location Monday through Friday from 8:00 am to 8:00 pm.
The closest hospital drug or alcohol-related emergencies in Cumming is Northside Hospital Forsyth, found just off exit 14 on GA-400 at 1200 Northside Forsyth Drive, Cumming, GA 30041.
If you're looking for some fun things to do around Cumming, check out the City of Cumming Website or the Cumming City Guide for some good ideas.
Although there is still quite a drug problem in and around Cumming, the recovery community in the area is thriving. The city of Cumming has a wide range of recovery support groups that meet every day of the week. There are recovery fellowships for any drug that someone had an issue with, as well as recovery programs for the friends and family of people struggling with addiction. Being able to share your experience, strength, and hope with others can make a huge difference in your life and theirs. In addition to drug and alcohol addiction recovery fellowships, there are other support groups for issues such as eating disorders, gambling, sex addiction, and emotional trauma. Any issue that someone may be struggling with, there is most likely a support group near Cumming that can help someone find a solution.