Decatur Dual Diagnosis Alcohol & Drug Treatment Center
Decatur is the upper-class capital of DeKalb county and has been slowly improving over the last fifteen years or so. Once a lower-class area, Decatur has improved infrastructure and community services substantially in the last decade and currently has just over 24,000 residents. It is located around I-85 and I-285, just inside the perimeter, and while drugs may not be a prevalent in the area as they once were, the proximity of interstates makes it very easy for people in Decatur to access drugs. There are several government-run addiction and crisis centers in and around Decatur since the need for treatment in the area is so great. While it is wonderful that these free or low-cost options are available, they may be ill-equipped to provide dual-diagnosis treatment for conditions that commonly occur alongside addiction.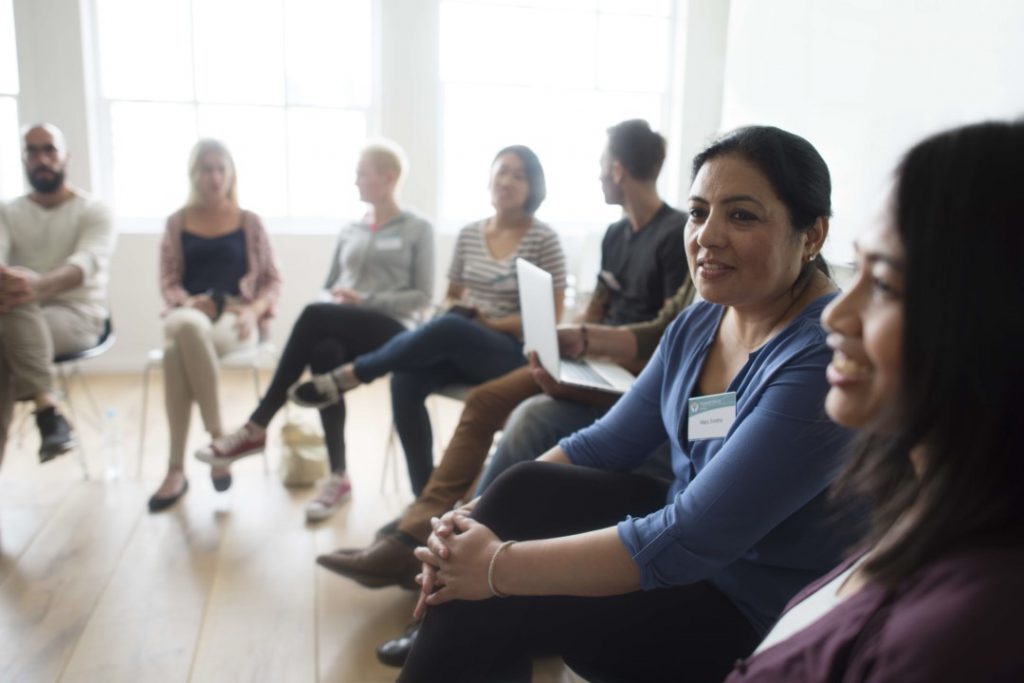 The Summit Wellness Group has two drug and alcohol treatment centers near Decatur, one to the north and one to the west. The Midtown Atlanta location is the closest, at just 10 miles almost straight west from downtown Decatur. The Roswell center is about 40 minutes to the north, straight up GA-400. Both of these centers provide high-quality, dual-diagnosis care to clients who are struggling with addiction, mental health issues, or both. We use an integrated approach to treatment that includes clinical therapy, psychiatric care, and holistic therapies. Our goal is to provide the most tools possible to our clients, as we have seen that the more tools available to someone, the better their chances are for achieving long-term recovery.
Finding a Drug & Alcohol Rehab in Decatur
Not all treatment centers are created equal, and some can provide better care for particular issues than others. Many treatment centers specialize in only treating an addiction, without taking into account the extremely high rates of co-occurring mental health issues alongside substance use disorders. Being able to determine which treatment center is best for you or a loved one may seem intimidating at first, but with a few specific questions, many potential treatment centers can be crossed off the list outright. Some good topics to begin investigating a treatment centers quality can include:
Accreditations & Certifications: In Georgia, the only state-mandated requirement for a treatment center to operate is a license from the Georgia Department of Community Health. This is the bare-bones credentials required to accept clients for substance abuse treatment. Any treatment center that gains additional certifications is demonstrating their commitment to giving a higher level of care to their clients. Some of the most well-renowned and accrediting organizations include CARF, NAATP, The Joint Commission, and LegitScript. Having a certification from any of these organizations is a good sign, as they are well-respected organizations who certify treatment centers nationally, and even internationally in some cases. Keep in mind that certifications from these organizations do have an expiration date, so make sure that the certification is still valid at the time of inquiry.
What Do They Treat?: There is a high rate of co-occurring mental health issues alongside addiction. Studies have shown that someone stands a much better chance of achieving long-term recovery if they receive treatment for both conditions at the same time. Making sure a treatment center is equipped to deal with these co-occurring issues is very important. Ask if they are a dual-diagnosis treatment center, and also ask which specific conditions they treat.
What Do Other People Say?: Find out about other people's experiences at a treatment center. Reviews can go a long way toward painting a picture of what life at a particular treatment program will be like.  Read reviews and see what other people thought about the facility, the staff, and the program itself. Some good places to find reviews of treatment centers include Google, Facebook, Yelp, and Help.org.
Continuing Recovery After A Decatur Drug Rehab
The journey of recovery does not end when a treatment program has been completed. Although you will be ready to return to society upon the completion of your program, this doesn't mean you won't face challenges. Many Decatur drug and alcohol rehab centers acknowledge this and make counselors and therapists available to program alumni. While many treatment centers do offer aftercare services, some do not. Don't make assumptions, directly ask the treatment center. While you'll have family support and continue attending peer group support meetings, there will be times that you will need a little extra help. Having access to counselors can mean the difference between staying sober or falling into a relapse.
Make sure you have this option available before you commit to a treatment program. It may also be beneficial to find out if the facility will help you move into a halfway house or sober living community. Oftentimes, people in recovery find it easier to return to society by making the transition more gradual. A sober living house can help you get your grounding as you rebuild your life. Another even more crucial part of aftercare is participation in support groups like AA, HA, NA, and CA. Thankfully, there are many such meetings and fellowships all over Decatur.
Helpful Decatur, GA Addiction Treatment Support Resources
Alcoholics Anonymous – Find AA meetings in Decatur. This list is maintained by Atlanta's AA Intergroup.
Al-Anon – Browse Al-Anon meetings around Decatur.
Narcotics Anonymous – NA meetings in and around Decatur.
Cocaine Anonymous – Find CA meetings near Decatur.
The closest prescription drug drop box to Decatur can be found at the Decatur Police Department located at  420 W Trinity Place, Decatur, GA 30030. You can safely dispose of all prescription drugs at this location Monday through Friday from 8:00 am to 5:00 pm.
The closest hospital to Decatur with a 24-hour emergency room that can help with drug or alcohol-related emergencies is Emory Decatur Hospital located at 2701 N Decatur Road, Decatur, GA 30033.
For help finding some fun things to do around Decatur, check out the City of Decatur website for some good ideas.
Decatur has a vibrant recovery community, with multiple recovery fellowships holding meetings in the area every day of the week. There are several meeting clubhouses and some recovery community organizations that all provide recovery-focused resources and support services. There are 12 step meetings, religious-oriented groups, and other types of recovery fellowships. There are also meetings to support the friends and family of people struggling with addiction. Being able to connect with someone who has also watched a loved one battle addiction can be very helpful in relating and sharing experience and strength. There are also recovery and support meetings for issues other than drug or alcohol addiction, including meetings for gambling addiction, eating disorders, sex addiction, and emotional trauma. No matter someone struggles, there is support to be found in and around Decatur.