Dunwoody Dual Diagnosis Alcohol & Drug Treatment Center
Dunwoody is an upper-class suburb of Atlanta that currently has just over 49,000 residents, and while it is a nice area, drugs are still quite common in and around Dunwoody. Some of the most commonly abused substances in Dunwoody include alcohol, cocaine, heroin, prescription opioids, benzodiazepines, marijuana, and synthetic cannabinoids. Because it is so close to GA-400 and I-285, a wide variety of drugs are easily accessible. That being said, if someone is trying to stop using drugs or alcohol, then dual-diagnosis treatment options are plentiful and accessible as well.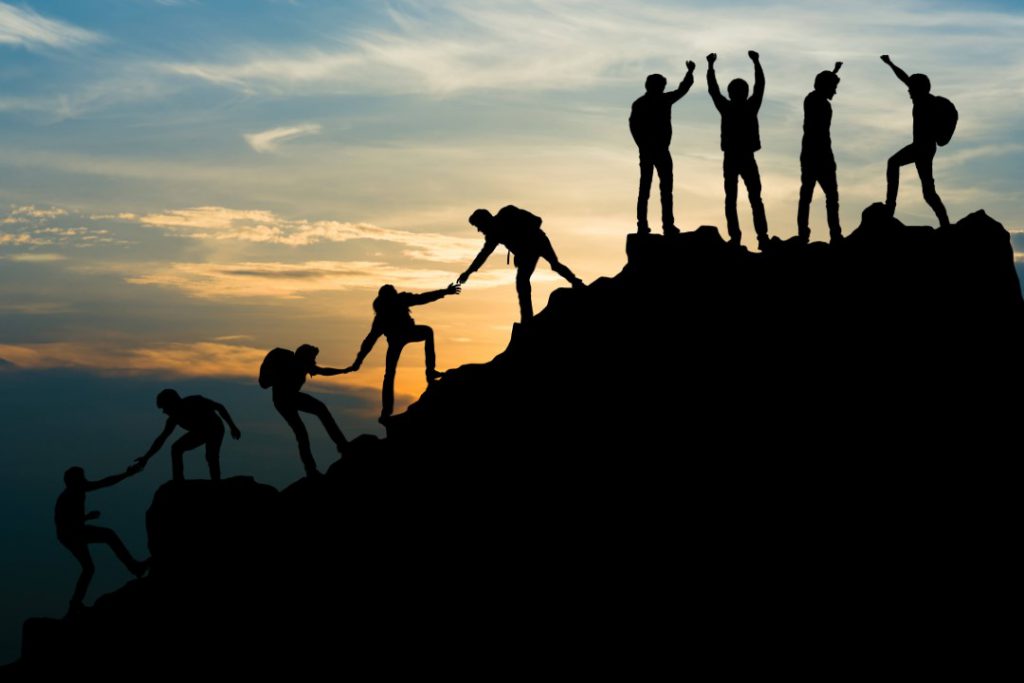 The Summit Wellness Group has two drug and alcohol treatment centers near Dunwoody, one to the north and one to the south. The Roswell center is the closest, at just under 10 miles north up Highway-9 or GA-400. The Midtown Atlanta location is fairly close as well, at about 25 minutes south on GA-400/I-85 south. Both of these locations provide high-quality, integrated dual-diagnosis care for anyone struggling with substance use disorder and co-occurring mental health issues. We use a combined approach that includes clinical therapy, psychiatric care, and holistic treatment that are intended to give our clients as many tools as possible to aid their recovery. Our experiences have shown us that the more tools someone has, the better chance they have of achieving long-term recovery.
Finding a Drug & Alcohol Rehab in Dunwoody
There are many factors that go into choosing the right treatment center. These can include the facility itself, the staff, financial considerations, locations, and more. Some of the most important things to consider involve the level of care a treatment center can provide. Do they go above and beyond for their clients? Can they provide help for any co-occurring mental health issues? While there are many dozens of questions that you can ask, a few pointed and concise questions can usually narrow down the list of potential treatment centers considerably. Some strategic questions can act as a good starting point, and may include:
Accreditations & Certifications: Not all treatment centers are created equal, and there are some clear ways to tell which ones go above and beyond for their clients. The only requirement to operate as a treatment center in Georgia is a license from the Georgia Department of Community Health. If a treatment center goes out of their way to obtain additional certifications, this can indicate they have a commitment to helping their clients as much as possible. Some of the most well-respected accreditation organizations include The Joint Commission, NAATP, CARF, and LegitScript. If a treatment center has additional certifications, this is a promising sign of their level of care.
What Do Other People Say?: Reviews can be extremely helpful when looking for a dual-diagnosis treatment center. Find out what past clients have to say about their time at a treatment center. People may have things to say about the facility itself, the staff, the program, options for aftercare, and more. Some good and reliable places to find reviews include Google, Yelp, Facebook, and Help.org.
What Do They Treat?: Since co-occurring mental health and substance use disorders are so common, it is important to find a dual-diagnosis treatment center that can provide care and treatment for any issues someone may be struggling with. Studies have shown that in cases of co-occurring mental health and addiction, someone's best chances of recovery lie in receiving treatment for both conditions simultaneously. Ask if a treatment center provides dual-diagnosis care, and if so, what other mental health conditions they are equipped to treat.
What Do I Do After A Dunwoody Drug Rehab Program?
The journey of recovery isn't over when someone finishes a drug and alcohol treatment program in Dunwoody, in fact, this is often just the beginning. During the course of our treatment program, you will work with counselors to build an aftercare plan that lays out the next steps you can take to continue your recovery after the program. One commonly helpful next step is to enter a sober living facility.
Sober Living
Sober living refers to any shared housing arrangement in which residents are all in recovery, and are actively working to strengthen their recovery, and that of their roommates. These types of environments are often extremely helpful for clients, as they can help someone transition from a structured treatment environment back to independent living situations.
According to the National Association of Recovery Residences (NARR), sober living programs may be classified as peer-run, monitored, supervised, and integrated. A peer-run sober living is an informal group home comprised of friends or acquaintances from the local recovery community, whereas a monitored sober living is supervised by a house "leader" who may or may not be financially compensated for enforcing rules and/or continually assessing the progress of the arrangement and its residents. Supervised sober livings are generally part of a licensed organization with a well-defined hierarchy of certified staff ensuring adherence to rigid guidelines, while integrated is most often part of a treatment institution and often offering in-house clinical services including frequent drug testing.
Helpful Dunwoody, GA Addiction Treatment Support Resources
Alcoholics Anonymous – AA Meetings near Dunwoody.
Al-Anon– Find support meetings locally and virtually.
Narcotics Anonymous – NA meetings in Dunwoody.
The most convenient prescription drug drop box can be found at the Dunwoody Police Department located at 4800 Ashford Dunwoody Road, Dunwoody GA 30338. You can safely dispose of all prescription medications at this location Monday through Friday from 8:00 am until 4:00 pm.
The closest hospital with a 24-hour emergency room that can help with drug or alcohol-related emergencies is Northside Hospital Atlanta. It is just inside I-285 at 1000 Johnson Ferry Road NE, Atlanta, GA 30342.
For help finding things to do near Dunwoody, check out the City of Dunwoody Website or the Discover Dunwoody Website for some fun ideas.
Dunwoody has a vibrant recovery community that includes all different kinds of recovery fellowships. These groups can be a huge help to someone after they have completed a Dunwoody drug and alcohol rehab program. There are those for people struggling with drug and alcohol addiction, including 12 step groups, religious-centered groups, and other types of recovery support meetings. There are also meetings for the family and friends of people struggling with addiction. It can be extremely helpful for someone to meet others who have also seen a loved one struggle with addiction. These groups act as a safe place to share struggles, challenges, and victories that involve a loved one's struggle with recovery. In addition to drug or alcohol addiction recovery groups, there are also meetings for other types of addictions or struggles such as eating disorders, gambling addiction, emotional trauma, and sex addiction. No matter what someone is struggling with, there is a support group in or near Dunwoody that can help them find support and direction.