Huntsville Dual Diagnosis Alcohol & Drug Treatment Center
Huntsville is a large city in the north of Alabama that is currently home to just over 196,000 people. Huntsville may seem like a quiet city, but it has quite an intense drug problem. It is a particular area of concern for the DEA as it is part of the Gulf Coast High-Intensity Drug Trafficking Area as well as several other Alabama cities. Drugs are commonly transported through the area on their way to the greater United States from abroad. As drugs make their way through Huntsville, some are inevitably diverted for local distribution, particularly cocaine, crystal meth, and marijuana. Some of the most commonly abused substances in Huntsville include cocaine, heroin, prescription opioids, ecstasy, marijuana, alcohol, and crystal meth. Between December 2020 and January 2021, there were at least 3 drug busts in Huntsville with over $100,000 worth of drugs seized in each raid. Even though the drug situation is dire, there are still plentiful opportunities for someone to find help at a Huntsville dual-diagnosis rehab center if they are ready to change their life.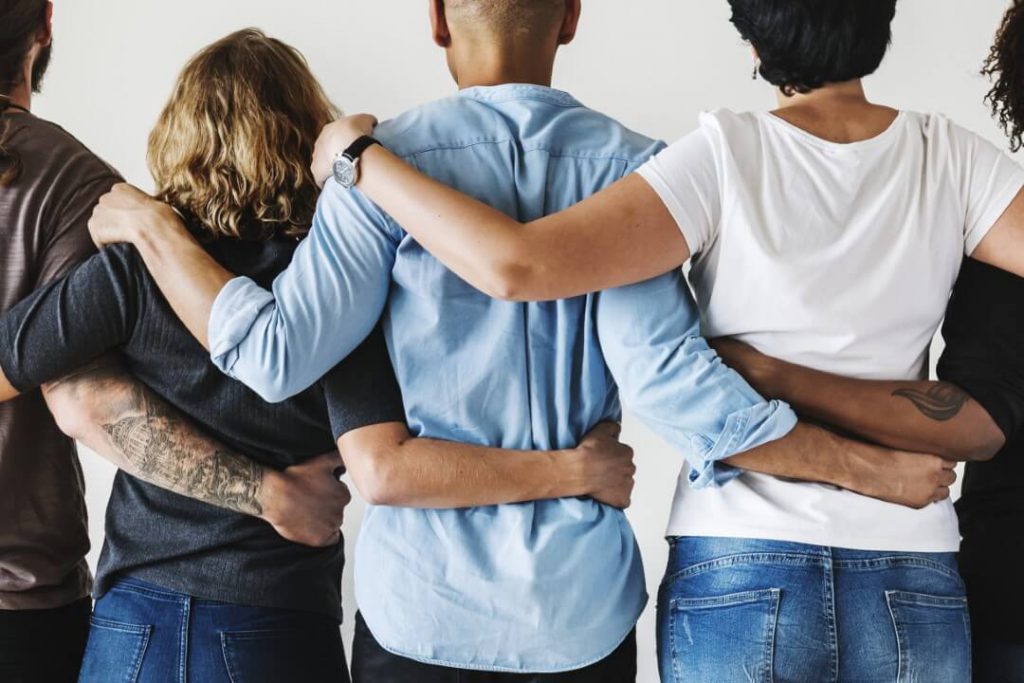 The Summit Wellness Group has two drug and alcohol addiction treatment centers near Huntsville, Alabama. Both of our treatment centers are roughly three and a half hours east of Huntsville, one is in Roswell and the other is in Midtown Atlanta. No matter which facility someone enters, they will receive the same level of high-quality, integrated care. We utilize the latest and most effective psychiatric care practices, clinical therapies, and holistic treatments to give our clients as many tools to aid their recovery as possible. Experience has shown us that the more tools someone has to help their recovery, the better chance they have at achieving long-term recovery.
Finding a Drug & Alcohol Rehab in Huntsville
There are several important factors to consider when looking for a treatment center. While many factors are simply up to personal preference, there are some factors that can directly impact someone's chances of recovery. While this isn't the case with everyone, mental health conditions are quite common among people who struggle with addiction, so finding comprehensive care for these co-occurring issues is very important. Furthermore, finding a treatment center that goes above and beyond for their clients can also make a big difference. Asking specific, pointed questions can help someone determine if a treatment center will address their unique needs, and some of these questions include:
What Do They Treat?: There is a high rate of co-occurring mental health conditions alongside substance use disorders. Making sure that someone gets the help they need for both of these conditions can be critical to effective treatment. Studies have shown that people with co-occurring mental health and substance use disorder have a much better chance of achieving long-term recovery if they receive treatment for both conditions at the same time. Ask if a treatment center has a dual-diagnosis treatment program, and if so, what conditions they are equipped to treat.
Accreditations & Certifications: The only requirement for a treatment center to accept clients in Alabama is a license from the Alabama Department of Public Health. When a treatment center gains additional, optional accreditations or certifications, this can indicate their commitment to providing the best possible quality of care to their clients. Some well-respected accreditation organizations include CARF, NAATP, The Joint Commission, and LegitScript. Holding a certification from any of these organizations is a very reassuring sign. Keep in mind that these certifications are time-sensitive, so even if a treatment center has been certified before, make sure the certification is current and still valid.
What Do Other People Say?: Getting the opinions of past clients of a treatment center can be extremely helpful in finding the right one for you. This can help paint a picture of what a day in the life of a treatment program may be like, and get an idea for the quality of the facility itself, the staff, and the quality of care provided. Some good places to find reviews for treatment centers include Google, Facebook, Yelp, and Help.org.
Finding a Drug & Alcohol Rehab in Huntsville
There are many considerations when looking for a drug or alcohol treatment center in Huntsville. The highest priority should be to make sure a potential treatment center can provide comprehensive care for whatever specific issues someone may be dealing with. Some things to consider when looking at different treatment centers could include:
Short Term vs. Long Term Recovery Plans
Long-term recovery plans are the best way to deal with alcohol or drug issues. The reality is that once someone has developed an addiction, it is very hard for them to quit and avoid relapse. Of course, with the right kind of dual diagnosis treatment, a long-term plan, and continuing care after treatment they can actually turn this around and stand a solid chance at achieving long-term recovery.
Do Treatment Centers Offer Holistic Approaches?
An alcohol and drug treatment center should treat their client as a whole and complete human being. Someone who has an addiction is not a bad person, they are simply dealing with a struggle that is beyond their power to overcome without help. This is where compassion is so important. Our Huntsville dual diagnosis treatment program uses every tool available to help our clients, including holistic treatment practices. The more tools someone has to support and help their recovery, the better their chances are for changing their life.
Ways to Get Help for Myself or Someone Else
You can always contact a treatment center and ask questions about anything you may be curious about. Sometimes, you might find the answers to your questions right away, while other times you might need to have a more in-depth conversation to share what you or someone you know is going through. This will help the center connect you with the best resources available, and help you or a loved one get the help they need.
Helpful Huntsville, AL Addiction Treatment Support Resources
Alcoholics Anonymous – Find AA meetings in and around Huntsville.
Al-Anon – Find support group meetings around Huntsville for the family and friends of people struggling with an addiction.
Narcotics Anonymous – Find NA meetings in Huntsville and the surrounding areas.
The Huntsville Hospital is centrally located at 101 Sivley Road SW, Huntsville, AL 35801 and can help someone experiencing a drug or alcohol-related emergency.
The Huntsville Police Department has a prescription drug drop box located at 815 Wheeler Avenue NW, Huntsville, AL 35801 inside the Public Safety Complex. This drop box is available 24/7 to dispose of unwanted prescription medications.
For some fun things to do around Huntsville, check out the Huntsville City Guide for some good ideas.
While Huntsville may be struggling with a drug problem as a city, there are many recovery fellowships that are active in Huntsville and the surrounding areas as well. These include 12 step meetings, religiously-oriented groups, and other types of recovery fellowships. There are also support groups for the friends and family of people who are battling addiction. These can be very helpful for someone who has watched a loved one struggle with addiction, as they can allow someone to meet others who can relate, and benefit from their experience, strength, and hope. There are even groups for issues other than drug or alcohol addiction, including support groups for gambling addiction, eating disorders, sex addiction, and emotional trauma. Whatever issues someone is dealing with in Huntsville, there is a recovery or support group nearby that can help them find a solution.