Kennesaw Dual Diagnosis Alcohol & Drug Treatment
Kennesaw is a northwestern suburb of Atlanta that currently has about 34,000 residents. Some of the most commonly abused substances in Kennesaw include alcohol, crystal meth, heroin, prescription opioids, benzodiazepines, and marijuana. No matter what substances someone may be having problems with, help can be found at one of our Kennesaw dual diagnosis drug and alcohol rehab centers.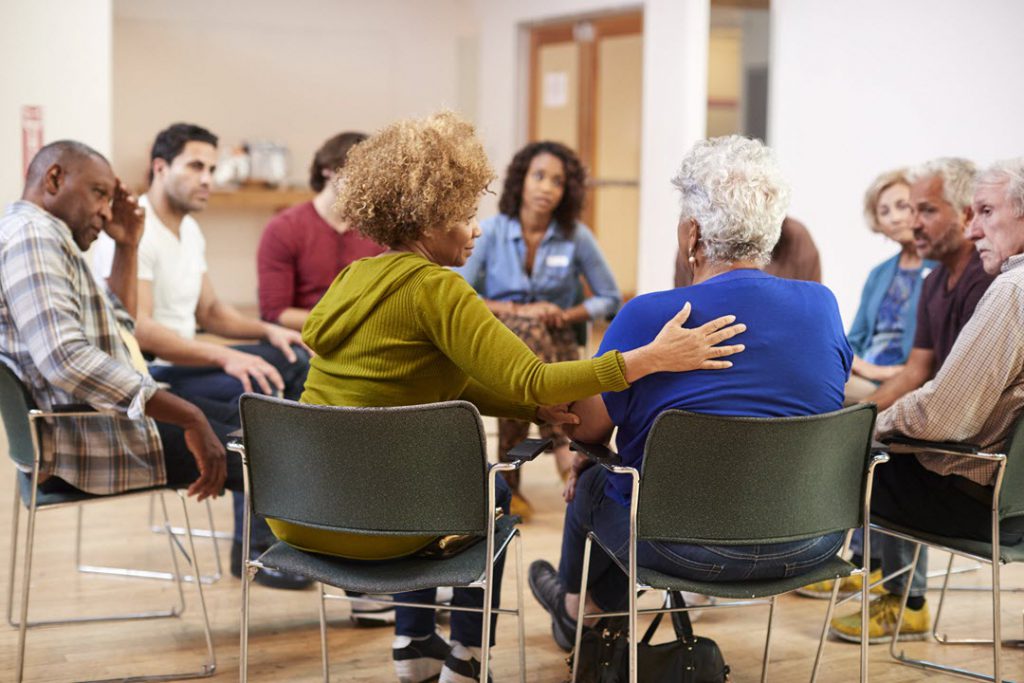 Drugs are not necessarily prevalent in the area, but easy access to interstates means that drugs are easily accessible to anyone in Kennesaw. That being said, addiction treatment and recovery are likewise accessible. The Summit Wellness Group has two treatment centers that are not too far from Kennesaw. Even though the Roswell location is closer, the Midtown Atlanta location is more easily accessible. A short 30-minute trip down I-75 south is all it takes to reach our Midtown Atlanta drug and alcohol treatment center. The Roswell location is closer but it is about 35 minutes east and takes longer to reach due to a lack of interstate access. Both locations provide a high level of care through an integrated approach to treatment. We use the latest and most effective clinical therapies, psychiatric care, and holistic treatment practices to give our clients as many tools for healing as possible. Our experiences have shown us that the more tools someone has to become healthy, the better their chances are for achieving long-term recovery.
Finding a Drug & Alcohol Rehab in Kennesaw
There are several important things to keep in mind when looking at different treatment centers in Kennesaw. While there are many, many questions you could ask of different facilities, some of the most important can be determined from some careful questioning and looking at the experiences of others. While certain licenses are required for a Kennesaw dual diagnosis treatment center to serve clients, there are optional certifications that indicate a treatment center is going above and beyond the bare-bones requirements for operation. Furthermore, there is a high co-occurrence of mental health issues alongside addiction, so making sure a treatment center can provide quality care for these issues is also very important. Some good starting points for questions can include:
Certifications & Accreditations: Drug and alcohol addiction treatment centers in Georgia are only required to obtain a license from the Georgia Department of Community Health to operate. If a treatment center goes further and obtains optional certifications, this can demonstrate their commitment to providing high-quality treatment to their clients. There are several national and international accreditation organizations that are very well-respected, including The Joint Commission, CARF, NAATP, and LegitScript. Keep in mind that these certifications are timed, so make sure that if a treatment center holds an accreditation, it is still valid.
What Do They Treat? Since mental health issues occur so commonly alongside addiction, it is important to find a dual-diagnosis treatment center that is equipped to treat any co-occurring mental health issues someone may be struggling with. Studies have shown that if someone has co-occurring mental health and substance use disorder issues, their chances of recovery are much higher if they receive treatment for both conditions at the same time.
What Do Other People Have To Say?: Take a look at the experiences other people have had at a treatment center. This can be very beneficial and can help someone dodge the pitfalls and missteps that are unfortunately common in the addiction treatment industry. There are many treatment centers that are motivated solely by profit, and this is usually evident in the way they treat their clients. Look at reviews and see what kind of experiences other have had at a certain facility. Some good places to find reviews on treatment centers include Google, Yelp, Facebook, and Help.org.
The Difference Between Inpatient & Outpatient Treatment In Kennesaw
While outpatient addiction therapy varies in that you don't have to move into a facility full-time, it's a mistake to assume it isn't an intensive treatment program. Depending on the particular program, you will be able to spend between 3 to 7 hours per day in treatment, meeting with therapists, psychiatrists, having groups, and engaging in activities. Most outpatient programs also require you to submit to either random drug tests or daily tests to ensure you're adhering to the no-tolerance sobriety mandate. As with inpatient treatment, you'll attend one on one therapy and peer group meetings to help you develop new patterns.
The big difference between inpatient and outpatient is that in an outpatient setting you can leave at the end of your day's therapy sessions. This allows clients to continue working or to meet parenting obligations while attending therapy. Many facilities offer flexible scheduling to allow for night sessions, such as our Evening IOP program at our Kennesaw drug and alcohol rehab center, so patients can maintain daytime work schedules and family responsibilities. Outpatient treatment provides the added perk of allowing people in recovery to benefit from family support. This helps family members understand what's involved in recovery while showing their loved ones support, care, and compassion.
Helpful Kennesaw, GA Addiction Treatment Support Resources
Alcoholics Anonymous – AA Meetings near Kennesaw.
Al-Anon– Find support meetings locally and virtually.
Narcotics Anonymous – NA meetings in Kennesaw.
The closest prescription drug drop box can be found at the Kennesaw State Public Safety Building, which is located at 1000 Chastain Road, Kennesaw, GA 30144. You can safely dispose of all prescription medications at this location 24 hours a day, 7 days a week.
The closest hospital to Kennesaw for drug and alcohol-related emergencies is WellStar Kennestone Hospital, located at 677 Church Street, Marietta, GA, 30060.
Check out the City of Kennesaw Website or the Kennesaw City Guide for some good ideas of fun things to do around Kennesaw.
There are a large number of support groups for those currently attending treatment at a Kennesaw drug and alcohol rehab center. Between Kennesaw and the surrounding areas, someone can find support for all kinds of issues. These include drug and alcohol addiction recovery support in the form of 12 step meetings, religious-oriented groups, and many other types of recovery fellowships. There are also recovery meetings for the loved ones of people struggling with drug or alcohol addiction. It can be extremely helpful to meet others who have seen a friend or family member struggle with addiction. These meetings are places where someone can find hope and strength in getting through the often difficult times that come with seeing someone you love suffer through their addiction. Aside from drugs and alcohol recovery, there are other support groups for other issues including sex addiction, gambling addiction, eating disorders, and emotional trauma.
GET IN TOUCH WITH US TODAY