Knoxville Dual Diagnosis Alcohol & Drug Treatment Center
Knoxville is a large city in eastern Tennessee that currently has just over 186,000 residents. Knoxville has been hit hard in recent years by the opioid crisis. In 2020 alone there were at least 337 drug overdose deaths, which is significantly higher than any previous year. There are multiple interstates and highways that pass through Knoxville including I-75 and I-40 and coupled with the presence of several universities in the area including the University of Tennessee, this results in high demand for drugs and easy access to drugs. Some of the most commonly abused substances in Knoxville include heroin, prescription opioids, methamphetamine, benzodiazepines, marijuana, THC extracts, and synthetic cannabinoids. There have recently been several high-profile arrests of out-of-state drug dealers, most commonly from Michigan. Even though the drug situation in Knoxville is intense right now, if someone is looking to change their life, entering a dual-diagnosis treatment center is often the first step.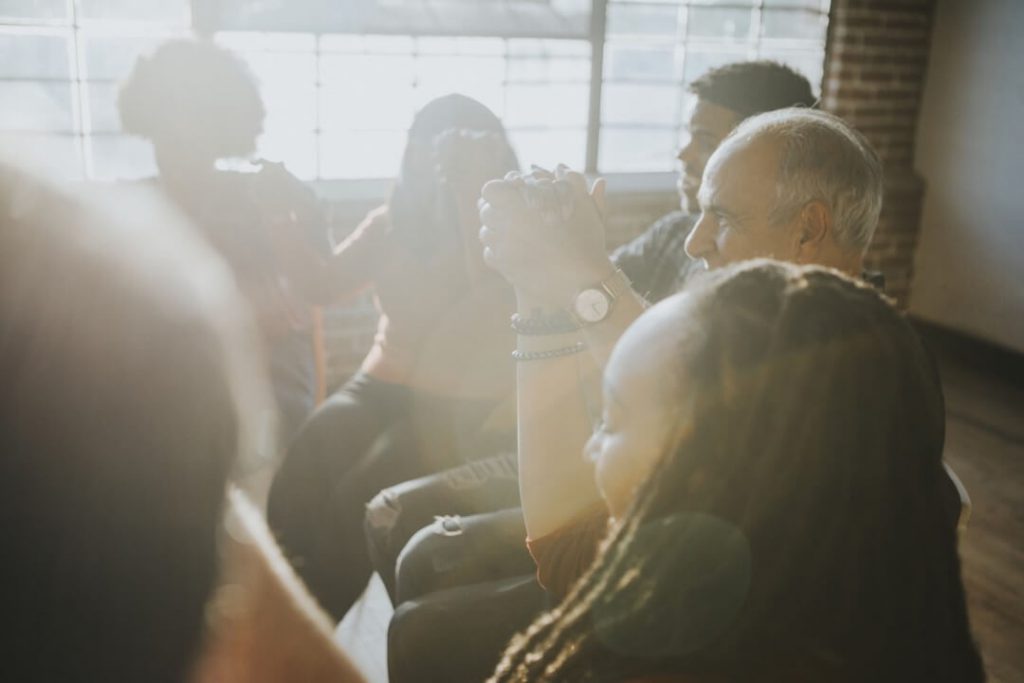 The Summit Wellness Group has two drug and alcohol addiction treatment centers just a few hours south of Knoxville; one in Roswell and another in Midtown Atlanta. The Midtown location may be more easily accessible, as it is just a few minutes off of I-75 south after a straight shot barely over 3 hours south from Knoxville. The Roswell location, while slightly closer, takes around 20 minutes longer to reach, due to the lack of easy interstate access. Both of these facilities provide a high-quality, integrated approach to treatment that utilizes the most effective clinical therapies, psychiatric care, and holistic treatment practices. Our experiences have shown us that the more tools someone has access to, the better chance they have for achieving long-term recovery.
Finding a Drug & Alcohol Rehab in Knoxville
There can be a lot of things to consider when looking for a drug or alcohol addiction treatment center in Knoxville, and while some of these things are simply personal preferences, there are some things that can directly affect someone's chances of achieving long-term recovery. Any certifications a treatment center holds above the bare-bones licenses that are government-mandated can be an encouraging sign of quality treatment. Additionally, if someone is struggling with mental health issues in addition to substance use disorder, a dual-diagnosis treatment center is highly recommended. Some good starting questions to ask any potential treatment center include:
Accreditations & Certifications: The only requirement for a treatment center to accept clients is a license from the Tennessee Department of Mental Health & Substance Abuse Services. There are additional and optional certifications that a treatment center may obtain, and this can indicate a treatment center's commitment to providing the highest quality treatment program to their clients. Some well-renowned accreditation organizations include CARF, The Joint Commission, NAATP, and LegitScript. Holding a certification from any of these organizations is a reassuring sign, although these are time-sensitive so if a treatment center is accredited, make sure it is current and still valid.
What Do They Treat?: While this may not be the case with everyone, there is a high rate of co-occurring mental health conditions alongside substance use disorders. Finding a treatment center that can provide care for both conditions is extremely important. Studies have shown that people with co-occurring mental health and addiction issues stand a much better chance of achieving long-term recovery if they receive treatment for both conditions simultaneously. Ask if a treatment center provides dual-diagnosis treatment programs, and if so, what conditions they are equipped to treat.
What Do Other People Have To Say?: Reviews can be extremely helpful when searching for a competent treatment center, as they can give you an inside look at the treatment program, the staff, and the facility itself. See what past clients have to say about their time there. Some good places to find reviews of treatment centers include Google, Facebook, Yelp, and Help.org.
What Do I Do After I Complete A Knoxville Drug Rehab?
The ideal continuum commences with detox and continues with inpatient or outpatient rehab, followed by sober living, perhaps supplemented with aftercare or related counseling or therapy. The same approach will not work for all individuals, but in general, according to "Substance Abuse: Clinical Issues in Intensive Outpatient Treatment" published in the U.S. National Institutes of Health's National Library of Medicine (NIH/NLM), "an effective continuum of care features the successful transfer of the client between levels of care, similar treatment philosophy across levels of care, and efficient transfer of client records."
We work with our clients to provide a healthy transitional period at the completion of our Knoxville drug and alcohol rehab program. We can connect people with recovery fellowships in their area, help them find a sponsor, assist them in finding a high-quality sober living program, and much more. Our commitment to our clients does not end when they walk out the door; we hope to walk with our client's hand in hand on the road of recovery. Living a life free of drugs and alcohol is possible, but it requires help, support, and a solid aftercare plan.
Helpful Knoxville, TN Addiction Treatment Support Resources
Alcoholics Anonymous – Find AA meetings in and around Knoxville.
Al-Anon – Find meetings for the family and friends of people struggling with a drug or alcohol addiction near Knoxville.
Narcotics Anonymous – Find NA meetings in-person and online near Knoxville.
There are many hospitals in Knoxville, although not all of them are open throughout the night. The Turkey Creek Medical Center has a 24-hour emergency department and is just southwest of downtown, located at 10820 Parkside Drive, Knoxville, TN 37934. They can help someone who may be experiencing a drug or alcohol-related emergency.
There is a prescription drug collection station at the Knoxville Police Department's Safety Building located at 800 Howard Baker Jr. Avenue, Knoxville, TN 37915. Someone can drop off unwanted prescription medications any day of the week, 24/7.
To find fun things to do around Knoxville, check out the City of Knoxville website for some good ideas.
Knoxville may be in the middle of a drug epidemic right now, but there are also multiple recovery fellowships that are very active in Knoxville and the surrounding area that can provide support to someone after they have completed a Knoxville drug and alcohol treatment program. There are dozens of drug and alcohol addiction recovery meetings every week including 12 step groups, religiously-focused groups, and other types of addiction recovery fellowships. There are also groups for the friends and families of people who are struggling with addiction. These groups can be extremely helpful places to meet others who have watched a loved one battle addiction, and share experience, strength, and hope with others. Aside from drug and alcohol addiction, there are also support groups for issues including gambling addiction, eating disorders, sex addiction, and emotional trauma. No matter what issues someone is dealing with, there are recovery and support groups available in and around Knoxville that can help someone find some solutions and relief.