Lawrenceville Dual Diagnosis Alcohol & Drug Treatment Center
Lawrenceville is a northeastern suburb of Atlanta that currently has just under 30,000 residents. Lawrenceville has been hit quite hard by the opioid crisis, and while it is not within Georgia's Heroin Triangle, it is very close. Its position between a major drug nexus such as downtown and a college town results in a very large drug presence in Lawrenceville. It is not far from I-85, and GA-316 is a major highway into the city from the surrounding rural areas. Some of the most commonly abused substances in Lawrenceville include marijuana, alcohol, cocaine, crystal meth, heroin, and prescription opioids. Even though drugs are prevalent in Lawrenceville, if someone is looking for help with an addiction, we have a dual diagnosis drug and alcohol treatment center near Lawrenceville to help someone change their life.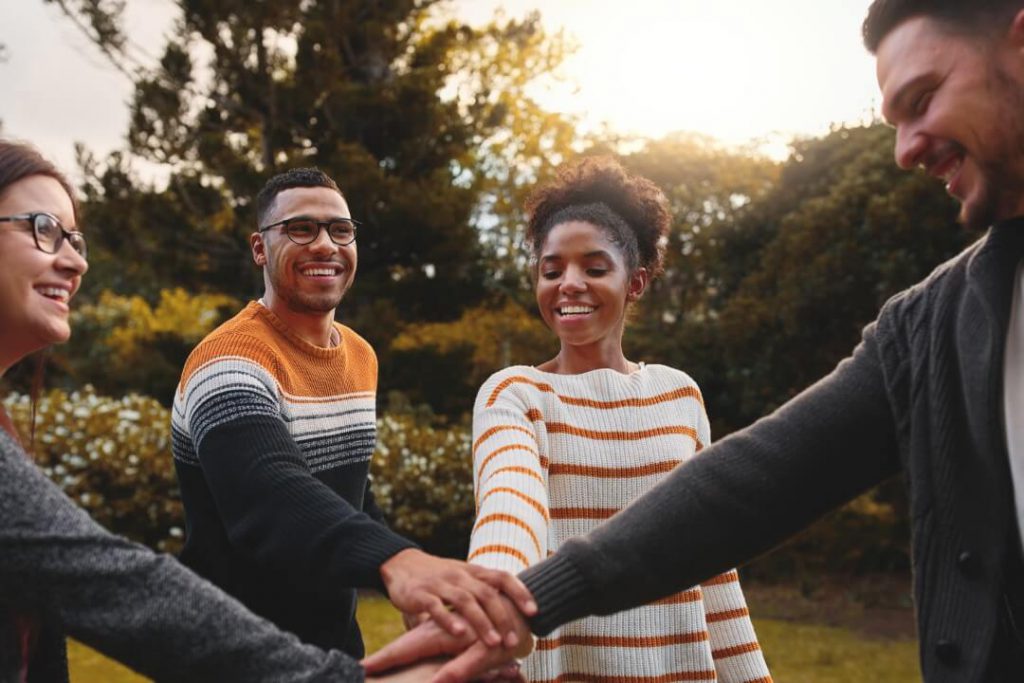 The Summit Wellness Group has two drug and alcohol addiction treatment centers near Lawrenceville, one to the west in Roswell, and another to the southwest in Midtown Atlanta. Both centers are about 45 minutes away, and both are accessible via I-85 south. We provide a high level of care at both locations through an integrated approach to treatment, using the latest clinical therapies, psychiatric care, and holistic treatment practices to give our clients as many tools for healing as possible. Experience has taught us that the more tools someone has to aid their recovery, the better chance they have of changing their lives and living a life free from the bondage of addiction.
Finding a Drug & Alcohol Rehab in Lawrenceville
Treatment centers come in all varieties, and not all treatment centers are created equal. Some treatment centers are only equipped to provide addiction treatment and are unable to provide comprehensive dual-diagnosis care to people who struggle with co-occurring substance use disorder and mental health challenges. Others are motivated by profit, and the welfare of their clients is an afterthought. That being said, there are some effective lines of questioning that can help someone determine if a particular treatment center may be right for them. The starting points for these inquiries can include:
Accreditations & Certifications: In Georgia, the only requirement for a facility to provide addiction treatment services is a license from the Georgia Department of Community Health. When a treatment center obtains additional, optional certifications this indicates that they are willing to go above and beyond to provide the highest level of care to their clients. Some well-renowned and well-respected accreditation organizations include NAATP, CARF, The Joint Commission, and LegitScript. These accreditations are time-sensitive, so if a treatment center claims to hold a certification, make sure it is still valid.
What Do They Treat?: While this may not be the case for everyone, there is a very high co-occurrence of mental health issues alongside addiction. Making sure that a treatment center provides dual-diagnosis treatment programs will ensure they have the certifications, staff, and expertise to help someone who is struggling with co-occurring disorders. Studies have shown that if someone is struggling with a mental health issue and substance use disorder, their chances of long-term recovery are much higher if they receive treatment for both conditions at the same time.
What Do Other People Have To Say?: Look around at reviews and see what other people have to say about a particular treatment center. There are, unfortunately, many treatment centers that hold profit margins above the wellbeing of their clients, and will fill their facility to capacity, with little regard for the quality of care they provide. If someone finds a treatment center that they may want to enter, their attitude will be evident after reading a few reviews. Some good sites to find reviews include Google, Yelp, Facebook, and Help.org.
What Do I Do After A Lawrenceville Rehab Center?
There are many, many options for continuing care after someone completes our Lawrenceville drug and alcohol treatment program. We work with our clients to form an aftercare plan for once treatment is completed and depending on someone's circumstances, they may want to address certain concerns. While everyone is different, a very good general recommendation for the next steps after completing treatment is entering a sober living facility.
Sober Living
Generally speaking, it is common knowledge that recovering individuals who immediately return to former living situations and environments upon completion of inpatient programs are far more likely to return to their drug of choice, whereas those who transition through a stable, mutually supportive, sober living environment have a much greater shot at accomplishing their recovery goals. Additional benefits of sober living specific to recovering individuals in the Atlanta area include the following:
A Wealth of Options. As previously mentioned, there are a great many sober livings and halfway houses to choose from in the Atlanta area, so everyone is bound to find one that works for them.
Affiliations with Treatment Centers. In Atlanta, many larger treatment centers have strong ties with various sober living programs – and several even own such facilities and/or have personnel who oversee them. In many cases, individuals graduate from an inpatient program at a treatment center and immediately transition to one of the affiliated sober livings, often with other individuals they befriended at inpatient. Not only does this enable these individuals to remain together, but it also allows them closer access to all the programs and services offered by the treatment facility, such as continuity of individual counseling, group therapy, aftercare, and alumni networking.
Division of Expenditures. Let's face it: life in Atlanta is not getting any cheaper, and many individuals transitioning out of inpatient are not in the best shape financially. Cohabitation with several other individuals in a sober living environment allows for the splitting of living expenses such as rent, food, and utilities.
Safety in Numbers. Many halfway houses in Atlanta are not in the safest neighborhoods in terms of crime and the availability of legal and illegal intoxicants in close proximity. Engaging the "buddy system" to ward off temptation as well as potential muggings or burglary is not only wise – it's often necessary.
Recreation Amenities. Many sober living facilities in the area are located within apartment complexes that feature gyms, swimming pools, lounge areas, and even sports courts. Additionally, Atlanta is known for having a vast wealth of public parks and trail networks, providing numerous opportunities for hiking, biking, and other outdoor activities.
Rideshare Possibilities. Atlanta is not always the most navigable city for those without a vehicle. The metro region covers an increasingly massive area and public transportation is often woefully inadequate in getting people where they need to go. Therefore it is always preferable to have other individuals in proximity with whom to split an Uber or Lyft vehicle; plus the more people residing together in a sober community, the more likely that one is allowed access to a vehicle. Many sober living facilities also provide transportation to meetings, employment, medical appointments, and shopping.
Resources for Employment and Professional Services. Many sober living programs in Atlanta offer networking venues for residents to connect with potential employers, and various groups on social media provide additional opportunities for employment as well as referrals to service providers.
Helpful Lawrenceville, GA Addiction Treatment Support Resources
Alcoholics Anonymous – AA Meetings near Lawrenceville.
Al-Anon– Find support meetings locally and virtually.
Narcotics Anonymous – NA meetings in Lawrenceville.
Crystal Meth Anonymous – Find CMA meetings around Lawrenceville
Cocaine Anonymous: CA meetings near Lawrenceville.
The closest prescription drug drop box to Lawrenceville can be found at the Gwinnett County Sheriffs Department located at 2900 University Parkway, Lawrenceville, GA 30043. You can safely dispose of all prescription medications at this location 24 hours a day, 7 days a week.
The closest hospital for drug or alcohol-related emergencies in Lawrenceville is Gwinnett Medical Center – Lawrenceville, located at 1000 Medical Center Boulevard, Lawrenceville, GA 30046.
For some fun things to do around Lawrenceville, check out the City of Lawrenceville Website or the Lawrenceville City Guide for some good ideas.
Lawrenceville may have a drug problem, but there is also a thriving recovery community in Lawrenceville itself and in the surrounding area. There are several recovery fellowships that have meetings every day of the week around Lawrenceville. These can include 12 step meetings, religiously-oriented meetings, and many other types of recovery groups. There are also meetings for the friends and family of people who are struggling with addiction. These can be extremely helpful for people who have watched a loved one struggle with addiction. Aside from drug or alcohol addiction recovery groups, there are also many meetings for people who struggle with other issues. These include eating disorders, sex addiction, emotional trauma, and gambling addictions. No matter what challenges someone may be facing, there is probably a recovery and support group in or around Lawrenceville that can help them find relief.