Macon Dual Diagnosis Alcohol & Drug Treatment Center
Macon is a major city in central Georgia that currently has just over 153,000 residents and is at the crossroads of several major interstates including I-75, I-16, and US-80. This results in Macon acting as a hub for drug trafficking throughout central Georgia, and many of these drugs end up on the streets of Macon. Some of the most commonly abused substances in Macon include heroin, prescription opioids, crystal meth, marijuana, benzodiazepines, cocaine, alcohol, and marijuana. While drugs are a serious problem in the city, there are also many recovery resources available in Macon, and in the surrounding areas. For someone seeking recovery, their best chance often lies in entering a dual-diagnosis treatment center near Macon.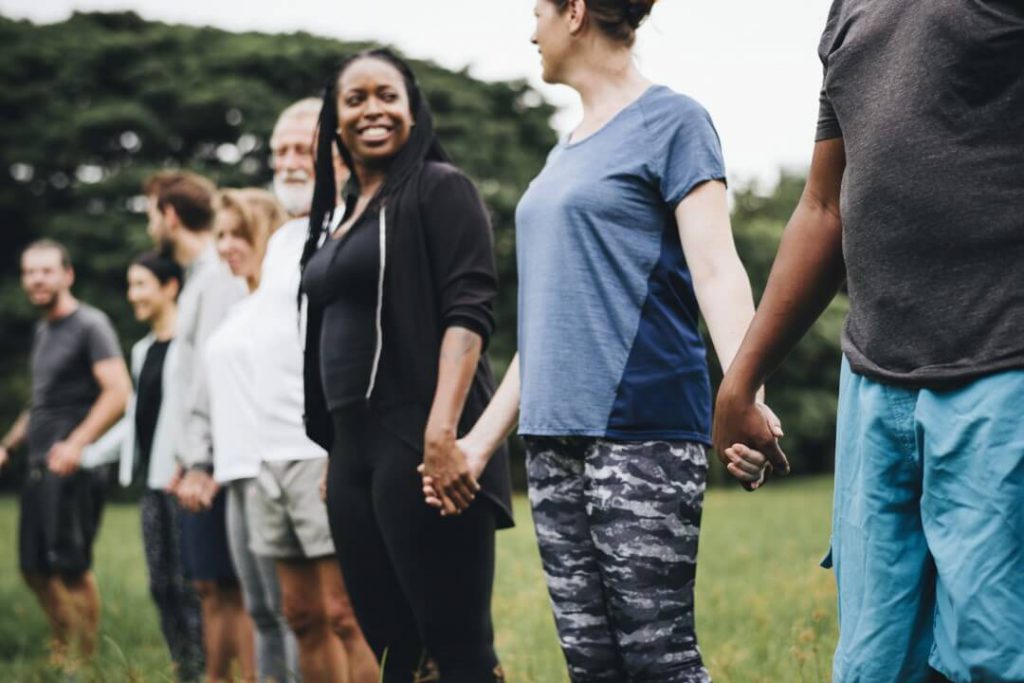 The Summit Wellness Group has two drug and alcohol addiction treatment centers near Macon, located just over an hour to the north. The Midtown Atlanta center is the closest one to Macon, at just over an hour and a half up I-75 north. Both of our dual-diagnosis drug and alcohol treatment centers provide high-quality care and utilize the latest and most effective clinical therapies, psychiatric care, and holistic treatment practices. Our experiences have shown us that the more tools someone has to support their recovery, the better chance they have of achieving long-term recovery.
Finding a Drug & Alcohol Rehab in Macon
There are many things to consider when trying to find the best treatment center for you. While some of the differences between treatment centers are strictly a matter of personal taste, there are some differences that can directly affect someone's chances of recovery. There are many dozens of treatment centers throughout Georgia, so it may seem overwhelming to sift through them all, but with a few pointed questions, it will very quickly become clear if a treatment center is a good fit or not. Some good starting points for these screening questions include:
Certification & Accreditations: The state of Georgia only requires that a treatment center receive a license from the Georgia Department of Community Health to begin accepting clients. While this is the only requirement, there are many additional and optional certifications or accreditations that a treatment center may obtain. When a facility goes out of their way to obtain these certifications, it can indicate their commitment to going above and beyond for their clients. Some well-renowned accreditation organizations include CARF, NAATP, The Joint Commission, and LegitScript and holding a certification from any of these organizations is a reassuring sign. These accreditations are time-sensitive, so make sure that if a facility holds an accreditation, it is still valid.
What Do They Treat?: While this may not be the case for everyone, there is a very high rate of co-occurring mental health issues alongside substance use disorder. Making sure a treatment center is capable of treating any potentially co-occurring disorder can be extremely important. Studies have shown that people with co-occurring mental health and addiction issues stand a much better chance of achieving long-term recovery if they receive treatment for both conditions at the same time. Ask if a facility offers dual-diagnosis treatment programs, and if they do, find out which conditions they are equipped to treat.
What Do Other People Have To Say?: It can be extremely helpful to look into the experiences other people have had at a treatment center. There are some treatment centers whose primary motivation is profit, and the wellbeing of clients is second place. This is usually very clear in how the staff and facility operates as a whole, and reading a few reviews of a facility can often paint a good picture of the atmosphere of a treatment program. Some good places to find reliable reviews include Google, Facebook, Yelp, and Help.org
Therapies Used in Our Macon Drug & Alcohol Rehab Program
There are many different therapies that may be helpful for someone during treatment. We use some of the latest and most effective therapeutic techniques in our treatment program, with the aim of giving our clients as many tools as possible to support and aid their recovery. Just a few of the treatments that we provide at our Macon drug and alcohol addiction treatment center include:
Cognitive Behavioral Therapy (CBT): A very effective form of psychotherapy focused on modifying unhealthy and harmful patterns of emotions, thoughts, and behaviors by closely examining and uprooting negative or irrational beliefs. In working closely with a mental health counselor or psychiatrist, CBT helps our clients become aware of negative or otherwise inaccurate thinking so that he or she may address challenging situations more effectively.
Medication-Assisted Treatment (MAT): Any approach combining counseling and behavioral therapy with medications in the treatment of substance use disorders. The medications utilized in this type of treatment are meant to reduce the most intense withdrawal symptoms and help someone be more proactive in their recovery. An example of a widely-applied MAT is the use of buprenorphine (Suboxone) to suppress cravings for, and withdrawal symptoms of, opioids.
Holistic Therapy: An approach to healthcare intervention and treatment which focuses on the whole body (including the mind) for comprehensive healing. Many treatment facilities view holistic approaches as opportunities for patients to learn how to most effectively address both psychological as well as physical needs, providing benefits that go beyond merely addressing their substance abuse problems. Holistic therapies may include meditation, yoga, massage therapy, reflexology, and acupuncture.
Helpful Macon, GA Addiction Treatment Support Resources
Alcoholics Anonymous – Find AA meetings in and around Macon, GA.
Al-Anon – Find meetings for the friends and family of people struggling with an addiction near Macon.
Narcotics Anonymous – Find NA meetings in Macon and all across Georgia.
There is a prescription drug drop box at the Bibb County Sheriff's office located at 668 Oglethorpe Street, Macon, GA 31201. They are open Monday through Friday from 8:00 am to 5:00 pm to dispose of unwanted prescription medications.
While there are several hospitals in Macon, the Navicent Health center in downtown Macon is centrally located at 777 Hemlock Street, Macon, GA 31201. It is close to both I-75 and I-16 and it also has a 24-hour emergency department that can help someone with drug or alcohol-related emergencies.
To find fun things to do near Macon, check out the City of Macon website for some good ideas.
While Macon may have a serious drug problem, the recovery communities around Macon are plentiful and vibrant. There are dozens of drug and alcohol recovery group meetings every week and these include 12 step groups, religiously-oriented meetings, and other types of recovery fellowships. There are also meetings for the friends and family of people struggling with addiction. These meetings can be extremely helpful for someone to find others who have watched a loved one struggle with addiction. Being able to relate and share experience, strength, and hope can be huge for someone going through difficult times. There are also meetings for issues and addictions other than drugs or alcohol, such as eating disorders, gambling addiction, emotional trauma, and sex addiction. No matter what someone may be struggling with in Macon, there is a recovery fellowship within the city, or very close by that can help someone find support and hope.