Marietta Dual Diagnosis Alcohol & Drug Treatment Center
Marietta is a large city of around 60,000 residents just northwest of Atlanta that has a serious drug presence, but also a vibrant recovery community. Some of the most abused substances in Marietta include heroin, prescription opioids, cocaine, crystal meth, benzodiazepines, marijuana, and synthetic cannabinoids. It is located right on I-75 and is close to both I-575 band I-285, leading to a wide variety of drugs available in and around Marietta. There are multiple free or low-cost government-run treatment programs in Marietta, but if someone is looking for more comprehensive care, then The Summit Wellness Group has a high-quality Marietta dual-diagnosis drug and alcohol treatment center available to help.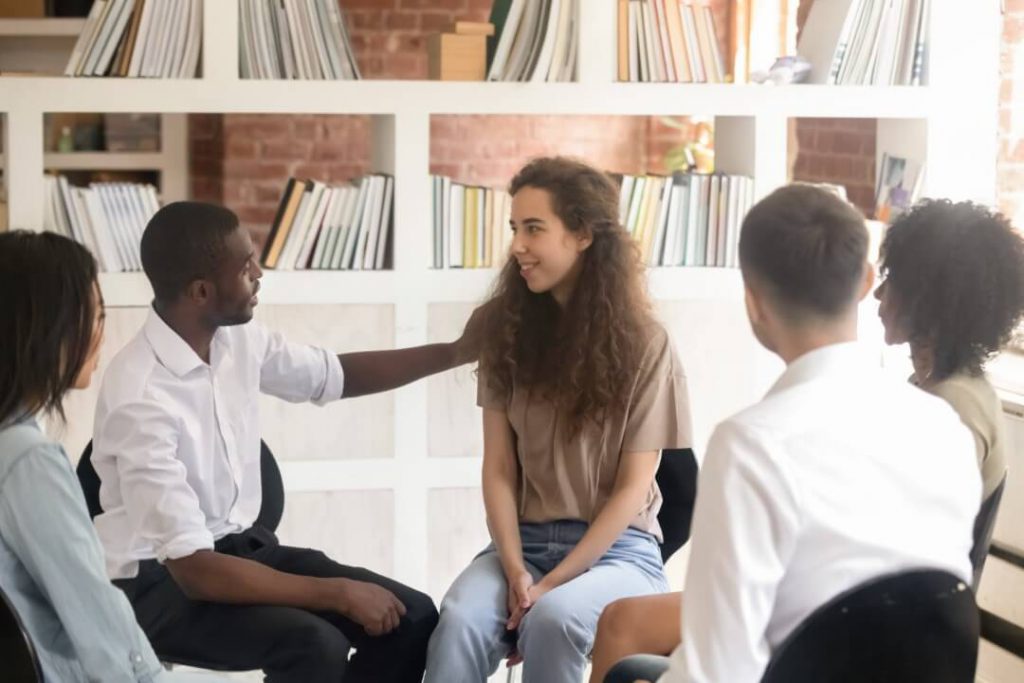 The Summit Wellness Group has two drug and alcohol addiction treatment centers near Marietta, one in Roswell and the other in Midtown Atlanta. The Summit Wellness Group's Midtown Atlanta location is the most easily accessible, at just over 20 minutes south on I-75. The Roswell location, while closer, takes 30 minutes to get to due to the lack of interstate access. Both of these facilities provide integrated care and high-quality addiction treatment. We use a variety of effective treatment methods that include clinical therapies, psychiatric care, and holistic treatment practices to give our clients as many tools as possible to aid their recovery. Experience has shown us that the more tools someone has to support their recovery, the better chance they have of achieving long-term recovery.
Finding a Drug & Alcohol Rehab in Marietta
There are many things to consider when looking for a treatment center. Not all treatment centers are the same, and being able to determine if a particular center is the right one for you can seem intimidating. Like individual treatment centers, every person is unique as well, with their own challenges, histories, and goals for treatment. Being able to find a treatment center that addresses someone's needs can make a huge difference in their chances of recovery. No matter how many potential treatment centers are on someone's list, a few pointed questions can help narrow this list down considerably. Some good starting points for these types of questions can include:
Certifications & Accreditations: In Georgia, the only requirement to operate as a treatment center is a license from the Georgia Department of Community Health. If a treatment center obtains additional certifications, this can indicate their commitment to providing the highest level of care possible for their clients. Some well-respected accreditation organizations include The Joint Commission, NAATP, CARF, and LegitScript. Keep in mind that these certifications have expiration dates, so if a treatment center has an accreditation, make sure it is still valid.
What Do They Treat?: While this may not be the case for everyone, there is a very high rate of co-occurring mental health issues alongside substance use disorders. Making sure a treatment center can provide care for these potential issues is extremely important. Studies have shown that if someone is struggling from co-occurring mental health and addiction issues, they have a much better chance of achieving long-term recovery if they receive treatment for both issues at the same time. As if a treatment center provides dual-diagnosis care, and if so, what mental health conditions they are equipped to treat.
What Do Other People Say?: Reviews can be very helpful in finding a treatment center, as they can give you a look inside a treatment program and help you get an idea of if it is right for you. Reviews can illustrate the facility itself, the attitude of the staff, and some specifics of the program that you may not find out otherwise. Some good places to find helpful online reviews include Google, Facebook, Yelp, and Help.org.
Options For Marietta Addiction Treatment Aftercare
When you're in one of our Marietta drug and alcohol outpatient treatment programs, your entire day is structured around recovery and wellness. From the morning until the evening, a large part of your day revolves around recovery. When you return to everyday life, additional pressures and responsibilities can make it difficult to stay on top of your recovery regimen. All of the energy you channeled toward treatment has to be divided among work, family, and your other obligations. It's natural to feel powerful cravings and urges in the face of new stress.
We provide outpatient aftercare in many different forms and there are other, supplemental aftercare practices someone may engage in as well. These include 12-step fellowships, non-12-step meetings, and faith-based recovery groups. It is highly recommended to continue making progress in sobriety, and develop new connections throughout whichever recovery community suits you best. Even though you've reached a major milestone in getting clean, there is still work to be done, and the journey of recovery continues.
Helpful Marietta, GA Addiction Treatment Support Resources
Alcoholics Anonymous – AA Meetings near Marietta.
Al-Anon– Find support meetings locally and virtually.
Narcotics Anonymous – NA meetings in Marietta.
Crystal Meth Anonymous – Find CMA meetings around Marietta.
Cocaine Anonymous – Check out CA meetings in the Marietta area.
The closest prescription drug drop box to Marietta can be found at the Marietta Police Department located at 240 Lemon Street, Marietta, GA 30060. You can safely dispose of all prescription medications at this location Monday through Friday from 8:00 am until 5:00 pm. There is also a 24-hour drop box located at Walgreens at 2464 Roswell Road, Marietta, GA 30062 which is available 7 days a week.
The closest hospital to Marietta for drug or alcohol-related emergencies is WellStar Kennestone Hospital located at 677 Church Street, Marietta, GA 30060.
To find some fun activities around Marietta, check out the City of Marietta Website or the Marietta City Guide for some fun ideas.
Marietta has a huge variety of recovery and support groups that meet every day of the week. These include recovery group meetings such as 12 step groups, religiously-focused programs, and other types of addiction recovery fellowships. There are also several support groups for the friends and families of people struggling with addiction. It can be extremely helpful for someone who has watched a loved one battle addiction to meet other people who have a similar experience and these groups can provide support and strength through difficult times. There are also support groups for issues and addictions other than drugs and alcohol. Some of these groups include sex addiction, eating disorders, gambling addiction, and emotional trauma support groups or recovery fellowships. The recovery community in Marietta is impressive, and there is a meeting for almost any issue someone may be struggling with.