Mobile Dual Diagnosis Alcohol & Drug Treatment Center
Mobile is a port city in the southeast corner of Alabama that currently has just over 190,000 residents and is a major drug trafficking hub that is one of several cities in Alabama that are under surveillance by the DEA. Some of the most commonly abused substances in Mobile include crystal meth, cocaine, crack, ecstasy, marijuana, synthetic cannabinoids, THC extracts, heroin, and prescription opioids. Mobile is a major component of the Gulf Coast High-Intensity Drug Trafficking Area and sees large amounts of drugs moving into the country from abroad. There are also several major highways and interstates that pass through the city, such as I-10, I-65, US-43, US-98, and US-45. As drugs pass through Mobile, many are diverted to local gangs and dealers for distribution, resulting in very easy access to a variety of drugs on the streets of the city. Even though Mobile has a severe drug problem, there are still options for recovery at a dual-diagnosis drug and alcohol treatment center near Mobile if someone has been struggling with addiction.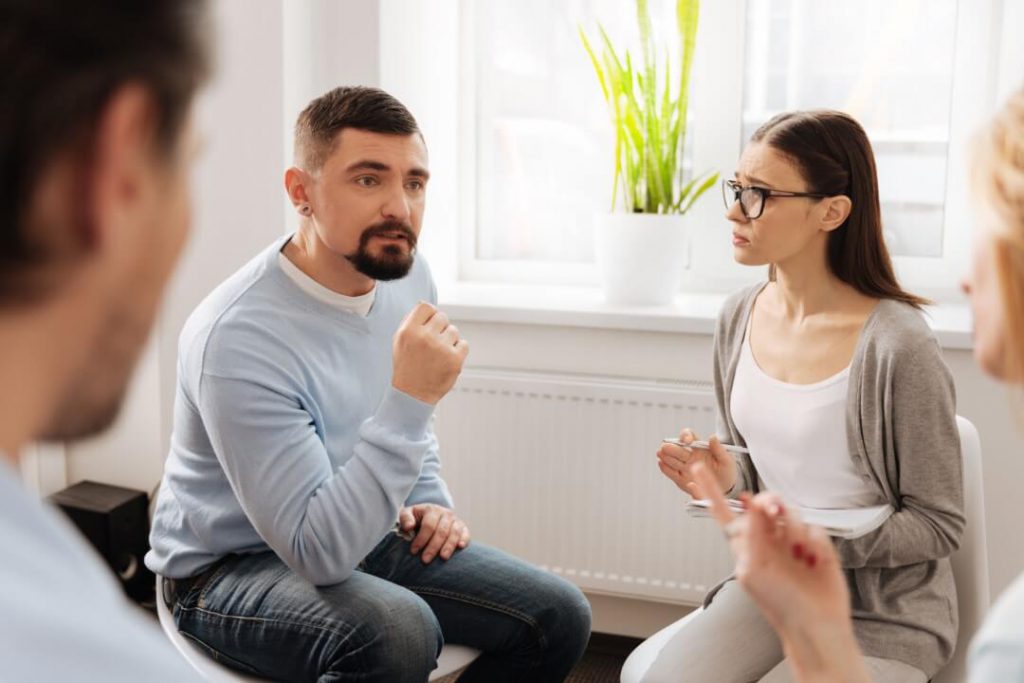 The Summit Wellness Group has two drug and alcohol addiction treatment centers near Mobile. The Midtown Atlanta location is the closest to Mobile at just under 5 hours up I-65 north to I-85 north. The Roswell location is slightly farther, at just over 5 hours along the same route. Both facilities provide high-quality, integrated addiction treatment and we utilize the latest and most effective clinical therapies, psychiatric care, and holistic treatment practices. Our experiences have shown us that the more tools someone has to aid their recovery, the better chance they have of achieving long-term sobriety and a better life.
Finding a Drug & Alcohol Rehab in Mobile
There are several factors to consider when looking for the right treatment center for you. Some of these are simply up to personal preference, while others can directly impact the chances of successful treatment and recovery. It can be wise to look for a treatment center that has certifications and accreditations above the bare-minimum that the state of Alabama requires, as this can demonstrate their commitment to providing the highest-quality care possible to their clients. Mental health issues are very common among people who struggle with addiction, so finding dual-diagnosis care can be extremely important. To make the search for treatment easier and more effective, some good screening questions when considering potential treatment centers can include:
Accreditations & Certifications: In the state of Alabama, the only requirement for a treatment center to operate is a license from the Alabama Department of Public Health. If a treatment center goes above and beyond to obtain additional certifications, this can be a very reassuring sign that they want to help their clients as much as possible. Some well-respected accreditation organizations include NAATP, The Joint Commission, CARF, and LegitScript. Holding a certification from any of these organizations is a very good sign, but keep in mind that these certifications are time-sensitive. If a treatment center does hold one, make sure it is up to date and valid.
What Do They Treat?: While this may not be the case with everyone seeking treatment, there is a high rate of co-occurring mental health conditions among people who have substance use disorders. Studies have shown that people with co-occurring disorders stand a much better chance of achieving long-term recovery if they receive treatment for both conditions at the same time. Ask if a treatment center provides dual-diagnosis treatment programs, and if so, what conditions they are able to treat.
What Do Other People Say?: Finding out what kind of experiences others have had at a treatment center can be extremely helpful when searching for the right one for you. Reading reviews that past clients have left can help illustrate what the facility is like, the attitude of the staff, and the particulars of the program itself. Some good places to find reviews of treatment centers include Google, Facebook, Yelp, and Help.org.
What Types of Therapy Does A Mobile Dual Diagnosis Rehab Provide?
Outpatient drug and alcohol rehab programs use different types of services to treat mental health conditions and addiction. Experience has shown us that the more tools someone has to aid their recovery, the better their chances are for achieving long-term sobriety. Just a few of the therapeutic techniques we provide include:
Group Therapy Sessions
Individual Counseling
Family Therapy
Cognitive Behavioral Therapy
Therapeutic Fitness
Adventure Therapy
Recreational and Social Activities
When you enter a Mobile drug and alcohol outpatient treatment center, you instantly surround yourself with support that comes from the staff, your counselors, and the other clients in our program. In group therapy sessions, you gain the opportunity to meet others who understand what you are going through, and you can learn from each other. You may also need individual therapy to work through issues such as past abuse, grief, and loss or depression so that you have a firm foundation upon which you can build your new sober lifestyle.
Helpful Mobile, AL Addiction Treatment Support Resources
Alcoholics Anonymous – Find AA meetings in and around Mobile.
Al-Anon – Find meetings for the family and friends of people who are struggling with an addiction.
Narcotics Anonymous – Find NA meetings in Mobile and the surrounding areas.
There are several hospitals across Mobile, but the USA Health University Hospital has a 24-hour emergency room for help with drug or alcohol-related emergencies and is located at 2451 University Hospital Drive, Mobile, AL 36617.
The Mobile County Sheriff's Department provides a prescription drug drop box that is available 24-hours a day to drop off unwanted prescription medications. It is located at 5808 US Highway 90 W, Theodore, AL 36582 in the Southside Substation, just south of I-10.
For fun things to do around Mobile, check out the City of Mobile website or the Mobile City Guide for some good ideas.
Even though drugs are widely available in Mobile, opportunities for recovery are plentiful as well. There are many different addiction recovery and support groups in Mobile and the surrounding areas. These include 12 step meetings, religiously-oriented groups, and other types of recovery fellowships. There are also meetings for the family and friends of people battling addiction. These groups can be very helpful for finding, as they can help someone meet others who have seen a loved one struggle with addiction and made it through these often difficult times. There are also support and recovery groups for issues other than drug or alcohol addiction, including gambling addiction, emotional trauma, sex addiction, and eating disorders. Whatever issues someone may be struggling with in Mobile, there are people nearby who have had the same struggles and made it through them.