Montgomery Dual Diagnosis Alcohol & Drug Treatment Center
Montgomery is the capital of Alabama and currently has just under 200,000 residents. The city is linked to drug trafficking throughout the southeast and commonly acts as a stopping-off point for drugs traveling from Mexico or from Atlanta. There are two major interstates that pass through Montgomery that make this possible, including I-85 and I-65 in addition to several smaller highways including US-80 and US-231. For example, back in 2010, a tractor-trailer was stopped that contained over 67 kilograms of cocaine making its way into the city. While that is one of the largest single drug busts in Alabama history, there have been many, many more in the years since. Some of the most commonly abused substances in Montgomery include cocaine, crack, heroin, prescription opioids, alcohol, marijuana, crystal meth, and ecstasy. If someone in Montgomery is struggling with drug or alcohol addiction, their best bet for a successful recovery can often begin at a dual-diagnosis drug and alcohol treatment center.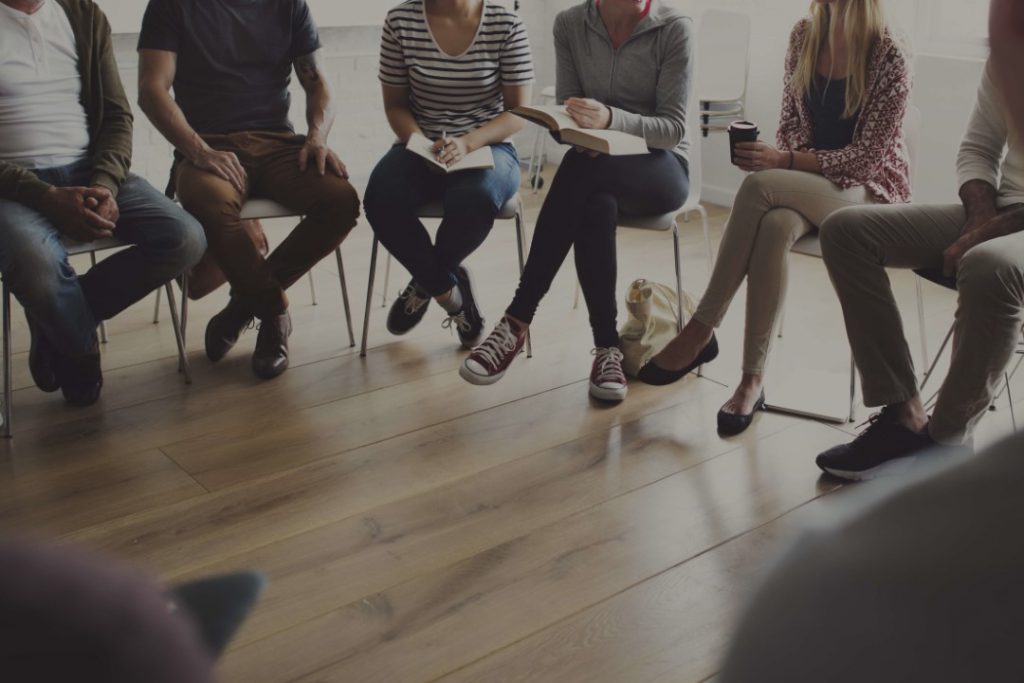 Even though Montgomery is struggling with a drug epidemic, there are still options for help if someone wants to change their life and break free from the bondage of addiction. The Summit Wellness Groups has two drug and alcohol addiction treatment centers near Montgomery That provide high-quality, comprehensive care. Our treatment programs utilize the latest and most effective clinical therapies, psychiatric care, and holistic treatment practices to give our clients as many tools as possible to aid their recovery. The Summit Wellness Group's Midtown Atlanta drug and alcohol treatment center is just over two and a half hours from Montgomery, straight up I-85 north. Recovery can be possible for anyone so long as they can ask for help and are willing to change their life.
Finding a Drug & Alcohol Rehab in Montgomery
There are many important factors that need to be considered when trying to find the best drug and alcohol treatment center for you. Aside from personal preferences, there are factors that can directly affect someone's chances of successful recovery. If someone has a co-occurring mental health condition, which is very common among people struggling with addiction, then finding a treatment center capable of dual-diagnosis care is crucial. It is also important to find a treatment center that will go above and beyond for their clients, providing the best care possible. Some good starting questions for determining if a treatment center provides high-quality care include:
Accreditations & Certifications: While the only requirement for a treatment center to operate in Alabama is a license from the Alabama Department of Public Health, there are other optional certifications that treatment centers may obtain. These additional certifications can demonstrate a treatment center's commitment to providing the highest level of care to their clients and is a reassuring sign that someone is in good hands. Some well-renowned accreditation organizations include NAATP, The Joint Commission, CARF, and LegitScript. These accreditations are time-sensitive, so if a treatment center holds any of these certifications, make sure that they are still valid.
What Do They Treat?: There is a very high rate of co-occurring mental health issues alongside substance use disorder. Making sure that a treatment center is able to provide comprehensive, dual-diagnosis care to treat both of these conditions is extremely important. Studies have shown that people with co-occurring substance use disorders and mental health issues stand a much better chance of long-term recovery if they receive treatment for both conditions at the same time. Ask if a treatment center offers dual-diagnosis treatment programs, and if so, what specific conditions they are equipped to treat.
What Do Other People Say?: Reviews are extremely useful when searching for a treatment center. They can help paint a vivid picture of what someone's time at a treatment program will be like, including details about the facility itself, the staff, the quality of food, and more. Some good places to look for reviews on treatment centers include Google, Facebook, Yelp, and Help.org.
Dual Diagnosis Treatment
Dual diagnosis applies to someone who is suffering from more than one mental health issue; in the case of addiction treatment it refers to someone experiencing both mental illness as well as substance abuse. Those having dual diagnosis disorders are faced with complex challenges and usually have increased rates of relapse, homelessness, hospitalization, and HIV and hepatitis C infection compared to someone who has only struggled with one issue.
Integrated treatment refers to an ideally seamless blending of interventions and treatments into a single coherent package that uses a consistent approach and philosophy applied by all care providers. In this type of approach, both disorders are given equal priority and focus. According to the report "Overarching Principles To Address the Needs of Persons With Co-Occurring Disorders" published by SAMHSA, "An integrated system of mental health and addiction services that emphasizes continuity and quality is in the best interest of consumers, providers, programs, funders, and systems."
Further reports and studies performed by SAMHSA have gone on the support the integrated approach to treatment. Evidence has shown that this approach gives someone the best possible chances of achieving long-term sobriety and changing their life. We utilize the latest dual-diagnosis treatments at our drug and alcohol addiction treatment centers near Montgomery so that our clients can find a new life free from addiction.
Helpful Montgomery, AL Addiction Treatment Support Resources
Alcoholics Anonymous – Find AA meetings all over Montgomery.
Al-Anon – Find meetings for the friends or family of people who may be addicted to drugs or alcohol.
Narcotics Anonymous – Find NA meetings in and around Montgomery, AL.
While there are several hospitals in Montgomery, Jackson Hospital is centrally located at 1725 Pine Street, Montgomery, Alabama 36106 near both I-85 and I-65 and has a 24-hour emergency room. This hospital can help with any drug or alcohol-related emergencies.
The Montgomery County Sherriff's Office has a prescription drug drop box located at 115 S Perry Street, Montgomery, AL 36104 where someone can safely dispose of unwanted prescription drugs. This drop box can be accessed Monday through Friday from 8:00 AM to 5:00 PM.
To find some fun things to do near Montgomery, check out the City of Montgomery website for some good ideas.
While Montgomery does have a serious drug problem, there are also many different recovery fellowships active in the area. Recovery groups like these can be extremely helpful after someone completes a Montgomery dual diagnosis drug and alcohol treatment center to further their sobriety. These include 12 step groups, religious-oriented recovery meetings, and other types of recovery fellowships. There are also support groups for the friends and families of people battling addiction. These groups can be very helpful for people who are going through difficult times watching a loved one struggle with substance abuse. Aside from drugs and alcohol recovery groups, there are also support groups for other issues and addictions including eating disorders, sex addiction, emotional trauma, and gambling addiction. Whatever issues someone is struggling with around Montgomery, there is a recovery or support group nearby that can help them find a solution.
GET IN TOUCH WITH US TODAY