Norcross Dual Diagnosis Alcohol & Drug Treatment Center
The Summit Wellness Group has two drug and alcohol addiction treatment centers near Norcross, one to the southwest and one to the northwest. Both of these facilities provide high-quality, integrated care to our clients through a comprehensive approach to treatment that includes the most effective clinical therapies, psychiatric care, and holistic treatment practices. Experience has shown us that the more tools someone has available to aid their recovery, the better chances they have of achieving long-term sobriety.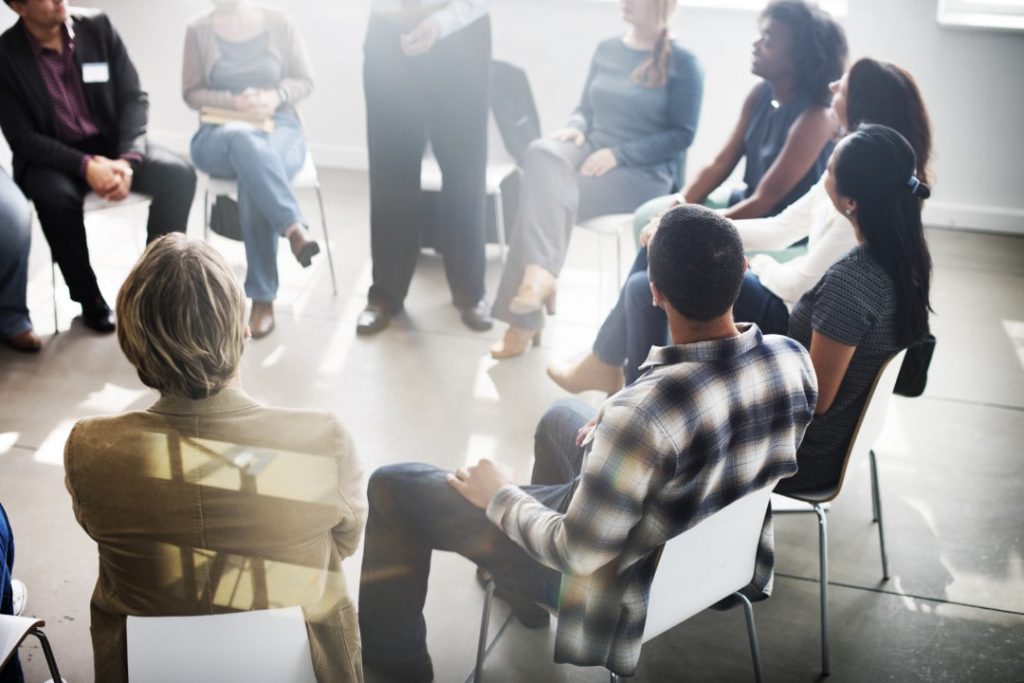 Norcross is a business-oriented suburb of Atlanta that currently has just over 16,000 residents and is located in between Peachtree Industrial Boulevard and I-85. There is quite a lot of drug activity in the area, as Norcross lies at the intersection of several state routes and highways. In addition to 85 and Peachtree Industrial, other major highways that pass through Norcross include Buford Highway, Jimmy Carter Boulevard/Holcomb Bridge, and I-285 is also just a few minutes southwest. This creates a major corridor and hub of highways leading from the inner city to the suburbs of Atlanta and results in a heavy drug presence. Some of the most commonly abused substances in Norcross include heroin, prescription opioids, cocaine, benzodiazepines, and marijuana. While drugs may be easily accessible, opportunities for recovery at a dual-diagnosis treatment center near Norcross are likewise plentiful.
Finding a Drug & Alcohol Rehab in Norcross
Not all treatment centers are created equal, and it is very important to find one that will address someone's unique needs. Some treatment centers are solely motivated by profit-margins and will sacrifice the quality of care to increase the number of clients. This is an unfortunate reality, but there are some indicators that may tip someone off to this kind of behavior. There is also a high co-occurrence of mental health issues alongside addiction, so finding a treatment center that can provide dual-diagnosis care for any potentially co-occurring disorders is crucial. Some good starting points for asking questions of potential treatment centers include:
Certifications & Accreditations: In the state of Georgia, the only requirement for a treatment center to operate is a license from the Georgia Department of Community Health. When a treatment center obtains additional and optional certifications, this can indicate their willingness to go above and beyond for their clients. Some notable accreditation organizations include NAATP, CARF, The Joint Commission, and LegitScript. These certifications are time-sensitive, so even if a treatment center has a certification plaque on their wall, make sure it is still valid.
What Do They Treat?: While this isn't the case with everyone, mental health issues are very common among people who struggle with addiction. Making sure a treatment center is equipped to treat any potentially co-occurring mental health issues is extremely important. Studies have shown that in people who have co-occurring mental health and substance use disorder, their chances of achieving long-term recovery are much greater if they receive treatment for both conditions simultaneously. Ask if a potential treatment center has a dual-diagnosis treatment program, and if so, what conditions they are equipped to treat.
What Do Other People Say?: The opinions and experiences of others can be very helpful and informative when looking at different treatment centers. Read reviews and see what other clients have to say about their time at a treatment center. Some good places to find reviews about different treatment centers include Facebook, Google, Yelp, and Help.org.
What Therapies Does A Norcross Dual Diagnosis Rehab Offer?
Our dual diagnosis drug and alcohol treatment program near Norcross uses a wide range of therapies and treatments to help our clients recover from an addiction and co-occurring mental health condition. The more tools someone has at their disposal, the better their chances for long-term recovery. Just a few of the ways we help provide these tools include:
Education About Addiction
One important component of an effective treatment program is education. When someone has a better understanding of addiction, they can also form a better understanding of how to avoid a relapse. Our dual diagnosis drug and alcohol treatment program educates our clients on how addiction affects both the mind and body. Clients are also able to share their experiences and hope with others in the program. An ideal treatment program will also have a focus on mental health. Our dual diagnosis treatment program also provides treatment for any co-occurring mental health conditions. A very important component of our treatment program involves learning how addiction can be a form of self-medication for mental health issues.
Healthy Coping Mechanisms
Another part of the learning experience is learning about healthy coping mechanisms. These are ways our clients can express and work through their stress without turning to substance abuse. There are a number of different, healthy coping mechanisms available. Our clients will work with an individual counselor to learn about behavioral coping mechanisms. We also put a heavy emphasis on creative therapies related to art, music, nature, and writing. Group therapy is another great place to learn about coping mechanisms. Other people can share stories about what's worked for them, and clients can share their experiences to help one another.
Helpful Norcross, GA Addiction Treatment Support Resources
Alcoholics Anonymous – AA Meetings near Norcross.
Al-Anon– Find support meetings locally and virtually.
Narcotics Anonymous – NA meetings in Norcross.
Cocaine Anonymous – Find CA meetings around Norcross.
The closest prescription drug drop box to Norcross can be found at the City of Norcross Police Department located at 65 Lawrenceville Street, Norcross GA, 30071. You can safely dispose of all prescription medications at this location from 8:00 am until 5:00 pm, Monday through Friday.
The closest hospital to Norcross with a 24-hour emergency room that can treat drug or alcohol-related emergencies is Gwinnett Medical Center – Duluth located at 3620 Howell Ferry Road, Duluth, GA 30096.
To find fun things to do near Norcross, check out the City of Norcross Website for some good ideas.
While drugs are prevalent in and around Norcross, so are recovery fellowships. There are dozens of meetings each week in Norcross, or very close nearby. These meetings include 12 step fellowships, religiously-focused groups, and other types of recovery fellowships. There are also meetings for the friends or family of people struggling with drug or alcohol addiction. It can be very helpful to meet others who have seen a loved one go through their addiction, as someone can share how they got through these difficult times. There are also meetings for issues other than addiction to drugs or alcohol, including gambling addiction, sex addiction, eating disorders, and emotional trauma. There are many different types of recovery and support groups in Norcross, and no matter what issue someone is dealing with, there is a meeting for it in or around Norcross.