Sandy Springs Dual Diagnosis Alcohol & Drug Treatment Center
Sandy Springs is a major suburb just north of Atlanta that currently has around 107,000 residents and is located next to GA-400 and I-285. Drugs are plentiful in the area, and these highways permit easy access to other parts of town where the availability of drugs is even greater. That being said, there are also many options for recovery and dual-diagnosis addiction treatment in Sandy Springs if someone is ready to change their life.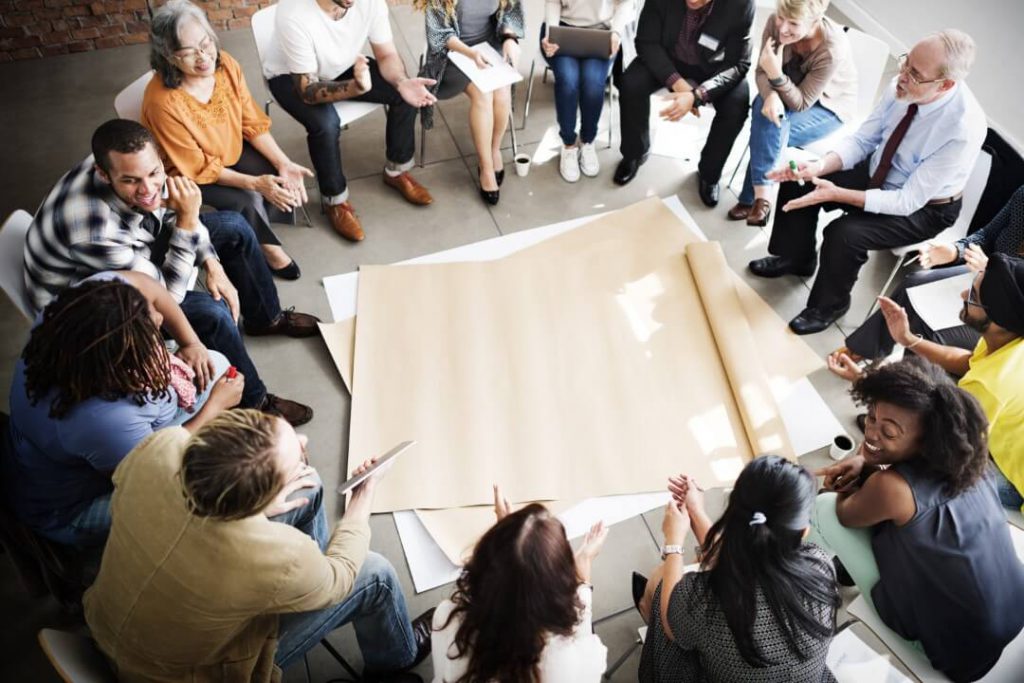 The Summit Wellness Group has two drug and alcohol addiction treatment centers fairly close to Sandy Springs, one to the north and one to the south. The Roswell location is about 20 minutes to the north, straight up Highway 9 or a quick trip up GA-400 north. The Midtown Atlanta location is just under 25 minutes to the south, straight down GA-400 onto I-85 south. Both of these locations provide high-quality, integrated care to our clients. We take a comprehensive approach to treatment by combining the latest and most effective clinical therapies, psychiatric care, and holistic treatment practices to give our clients as many tools as possible to support their recovery.
Finding a Drug & Alcohol Rehab in Sandy Springs
There are many things someone should consider when searching for the right treatment center for them. Not all treatment centers are the same, and depending on the specific specialties of one center, it may be more or less helpful depending on someone's unique needs. Some treatment centers only treat addiction and are ill-equipped to handed co-occurring mental health issues. There are some things to look for that can indicate a treatment center is going above and beyond to provide their clients with the most comprehensive care possible. Some good starting questions to begin asking a potential treatment center include:
Accreditations & Certifications: The state of Georgia only requires that a treatment center obtain a license from the Georgia Department of Community Health to begin offering addiction treatment services. When a treatment center gets further, optional certifications or accreditations this can demonstrate their willingness to provide the highest-quality care possible to their clients. Some well-renowned accreditation organizations include NAATP, The Joint Commission, CARF, and LegitScript. These organizations issue time-sensitive certifications, so if a treatment center claims to hold one, make sure it is still valid.
What Do They Treat?: While this may not be the case for everyone, there is a very high co-occurrence of mental health issues alongside substance use disorder. Making sure a treatment center offers a dual-diagnosis treatment program can go a long way toward helping someone recovery. Studies have shown that people who suffer from co-occurring disorders stand a much better chance of achieving long-term recovery if they receive treatment for both conditions at the same time.
What Do Other People Have To Say?: Reviews can be extremely helpful when looking for drug and alcohol addiction treatment centers. Being able to benefit from the experiences of others can save time, money, and improve someone's chances of recovery. Some good places to find reliable reviews of treatment centers include Google, Yelp, Facebook, and Help.org.
The most noticeable way that drug and alcohol rehab centers in Sandy Springs differ is in the types of therapy they offer. For instance, not every facility will offer a detox program as a part of their services. This means you will have to obtain detox assistance to get sober at another facility before you begin the rehab part of your recovery. A more comprehensive program will treat you with a medically supervised detox on-site, so you can move into rehab as soon as you're sober and clean. Each facility may take a different approach to treatment, so it's also important to find out what kinds of therapy are offered. This may include:
Cognitive Behavioral Therapy
Holistic Therapy
Peer Group Meetings
You should also evaluate the available amenities. Your recovery will rely on your ability to cope with stress and other triggers. If you can learn stress reduction techniques while in rehab, you'll be better equipped to stay sober. Some examples of amenities to look for are meditation and yoga classes, physical exercise classes and equipment, and artistic or creative opportunities. You should look for an alcohol treatment center that offers amenities and resources that interest you most. If you can enjoy the recovery process, you'll be more likely to have a successful experience.
Helpful Sandy Springs, GA Addiction Treatment Support Resources
Alcoholics Anonymous – Find AA meetings in Sandy Springs. This list is maintained by Atlanta's AA Intergroup.
Al-Anon – Browse Al-Anon meetings around Sandy Springs.
Narcotics Anonymous – NA meetings in and around Sandy Springs.
The closest safe prescription drug disposal box is in the North Annex Service Center which is located at 7741 Roswell Road Atlanta, GA 30350. You can safely dispose of all prescription medications at this location Monday through Friday from 8:00 am until 5:00 pm.
The closest hospital for 24-hour drug and alcohol-related emergencies is

Northside Hospital Atlanta which is located at

1000 Johnson Ferry Road NE,

Atlanta, GA 30342
To find fun things to do in Sandy Springs, check out the City of Sandy Springs Website.
Sandy Springs has a thriving and vibrant recovery community with dozens of meetings every week. There are meetings for people in recovery from drug or alcohol addiction, including 12 step meetings, religiously-oriented groups, and other types of recovery fellowships. There are also meetings for the friends and family of people who struggle with addiction. It can be extremely helpful for people to meet others who have seen a loved one struggle with addiction, and people are able to relate, connect, and share how they got through difficult times. Other than drugs or alcohol, there are also meetings for other issues or addictions including gambling addiction, eating disorders, sex addiction, and emotional trauma. No matter what issues someone is dealing with, there is a recovery group in or near Sandy Springs that can provide support and direction.