Savannah Dual Diagnosis Alcohol & Drug Treatment Center
Savannah is the oldest city in Georgia and lies on the southeastern coast of the state. The population of Savannah is just over 145,000 although the Savannah-metro area is home to almost 400,000 people. Savannah and the surrounding areas have an extensive drug problem, as Savannah is regularly used as a drug trafficking distribution hub for the entire southeast United States. There are several major interstates that pass through the city, such as I-16 and I-95 that make Savannah easily accessible to the rest of the country. While Savannah acts as a point of entry for nationwide distribution, a significant quantity of these drugs inevitably make their way onto the streets of Savannah, and out into coastal Georgia as a whole. Some of the most commonly abused substances in Savannah include heroin, cocaine, crack, methamphetamine, benzodiazepines, alcohol, marijuana, and ecstasy. While the problem is significant, there are also many options for treatment if someone is trying to get help. Entering a Savannah dual-diagnosis rehab center can often be the first step towards a new life.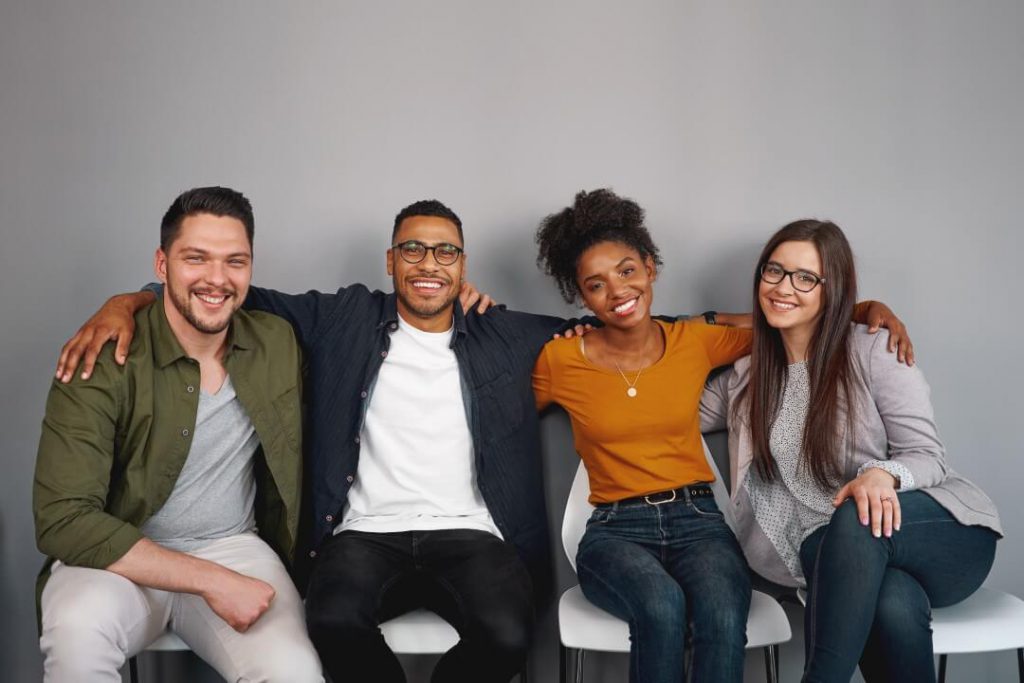 The Summit Wellness Group has two drug and alcohol addiction treatment centers in Georgia, one in Midtown Atlanta and the other in Roswell. The Midtown location is closer to Savannah and is just under four hours up I-16/GA-404 west onto I-75 north. Both of our treatment centers provide a high-quality, integrated approach to treatment, and include the latest and most effective clinical therapies, psychiatric care, and holistic treatment practices. Our experiences have shown us that the more tools someone has to support them, the better their chance of achieving long-term recovery.
Finding a Drug & Alcohol Rehab in Savannah
There are several important things to consider when looking for an addiction treatment center in Savannah, and while some of these are up to personal preference, others can directly impact someone's chances of achieving long-term recovery. While this isn't the case with everyone, it is very common for people struggling with substance use disorder to also have a co-occurring mental health issue. Also, by asking certain questions, it may be possible to indirectly gauge a treatment centers commitment to their client's wellbeing versus their commitment to profits. Some good questions to start with can include:
What Do They Treat?: Because there is such a high rate of co-occurring mental health issues alongside addiction, it is very important to ask if a treatment center offers a dual-diagnosis treatment program. Studies have shown that people struggling with co-occurring mental health and substance use disorders stand a much better chance of recovery if they receive treatment for both conditions at the same time. Ask if a treatment center is equipped to provide dual-diagnosis care, and if so, what conditions they are able to treat.
Certifications & Accreditations: The state of Georgia's only requirement for a treatment center to accept clients is a license from the Georgia Department of Community Health. Some treatment centers will go above and beyond this bare-bones requirement and obtain additional certifications. This is encouraging, as it indicates a facility is committed to providing the highest level of care to their clients. Some well-respected accreditation organizations include The Joint Commission, NAATP, CARF, and LegitScript. Holding a certification from any of these organizations is an encouraging sign, although these certifications are time-sensitive, so if a treatment center holds one, make sure it is current and valid.
What Do Other People Have To Say?: Look at reviews that past clients have left for a treatment center. These can prove invaluable, as they can provide insights that may not be available otherwise. These reviews can help illustrate the quality of the facility, the compassion of the staff, and the types of treatment the program entails. Some good places to find reviews for treatment centers include Google, Yelp, Facebook, and Help.org.
How Will A Savannah Drug & Alcohol Rehab Help?
Our Savannah dual diagnosis drug and alcohol treatment program is intended to help someone rebuild their life in many ways, including the damage done to the friends and family and the professional life of someone who has struggled with addiction. Just a few of the ways we achieve this include:
Repairing Relationships
Throughout the course of someone's addiction, interpersonal relationships have most likely suffered. Not only is the person who is using drugs or alcohol affected, but everyone around them is also affected. There may be unhealthy dynamics at play in their home life, and they may have pushed friends away. Alternatively, friends and family members might be enabling someone and allowing them to continue using. No matter the case, an effective program will focus on repairing and rebuilding interpersonal relationships. When our clients leave treatment, it's extremely important for their continued sobriety to have a strong support network. This means having healthy boundaries and people to turn to. Family therapy is often a way to constructively build this network.
Employment Issues
In most cases, addiction has probably affected someone's employment as well. A client's employment status may limit treatment options, including situations where someone can't afford to take time off work. Our programs are flexible enough to support people in these situations as well. We have different treatment options including IOP, PHP, and an Evening IOP program for those who need to remain working throughout treatment.  No matter someone's situation, our Savannah drug and alcohol treatment program can meet them where they are, and walk with them along the road to recovery.
Helpful Savannah, GA Addiction Treatment Support Resources
Alcoholics Anonymous – Find AA meetings in and around Savannah.
Al-Anon – Find meetings for the family and friends of people struggling with an addiction.
Narcotics Anonymous – Find NA meetings in Savannah and the surrounding areas.
Candler Hospital has a 24-hour emergency department and is located at 5353 Reynolds Street, Savannah, GA 31405. They can help anyone who is experiencing a drug or alcohol-related emergency.
The City of Savannah Police Headquarters has a 24-hour prescription drug drop box and is located at 201 Habersham Street, Savannah, GA 31401. Anyone can dispose of unwanted prescription medications at this location.
For some fun things to do around Savannah, check out the Savannah City Guide for some good ideas.
While drugs are a serious issue in and around Savannah, there are many recovery fellowships in the area as well. These include drug and alcohol addiction recovery groups such as 12 step programs, religiously-oriented groups, and other types of recovery fellowships. There are also meetings for the friends or families of people who are battling addiction. These meetings can be extremely helpful to the loved ones of people struggling with addiction, as they can help someone connect with others who have been through these often difficult times and benefit from their experiences and strength. Aside from drug and alcohol addiction, there are other types of support groups for issues such as gambling addiction, eating disorders, sex addiction, and emotional trauma. No matter what issues or challenges someone is facing in Savannah, there is a recovery and support fellowship nearby to help them find help and healing.