Woodstock Dual Diagnosis Alcohol & Drug Treatment Center
Woodstock is a semi-rural but rapidly growing town that currently has just over 31,000 residents and a moderate drug presence. Woodstock is located alongside I-575 and Highway 92, which permits easy access to drugs in the surrounding areas. Some of the most commonly abused substances in Woodstock include crystal meth, heroin, prescription opioids, benzodiazepines, alcohol, and marijuana. While drugs may be easily accessible in Woodstock, there are also plentiful options for recovery and dual-diagnosis drug and alcohol addiction treatment if someone wants help.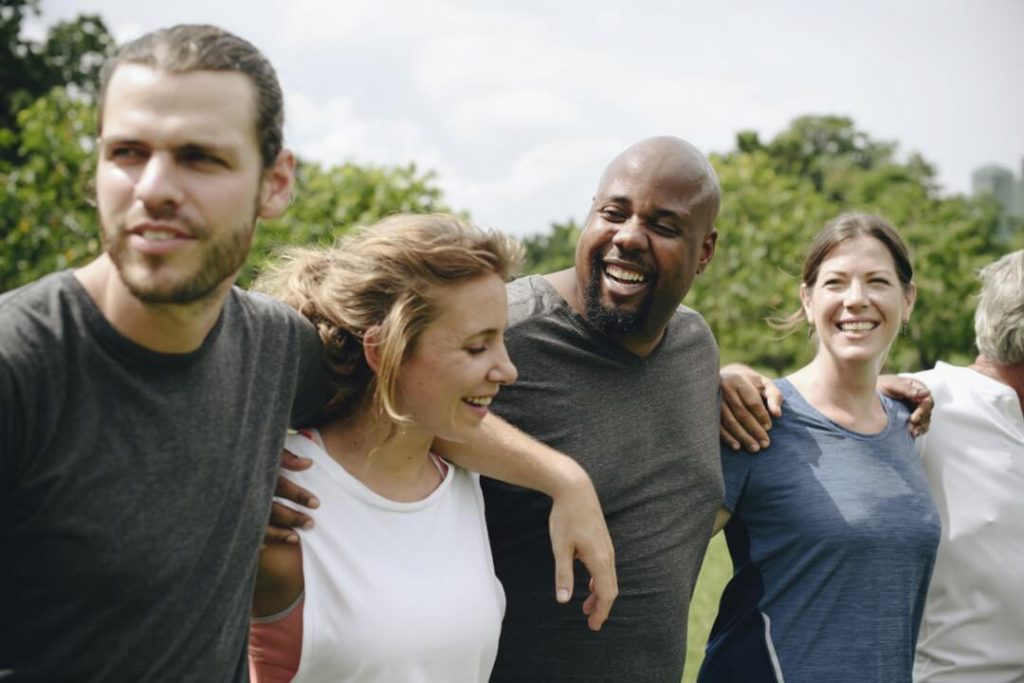 The Summit Wellness Group has two drug and alcohol addiction treatment centers near Woodstock, both of which are easily accessible. The Roswell location is a quick 25-minute drive down GA-140 or Highway 92. The Midtown Atlanta facility is about 30 minutes down I-575 south, just past where 75/85 merge in Atlanta. Both of our locations provide high-quality, comprehensive care for addiction and co-occurring mental health issues. Our integrated, dual-diagnosis treatment programs utilize the most effective clinical therapies, psychiatric care, and holistic treatment practices with the goal of giving our clients as many tools as possible to support their recovery. Our experience has shown us that the more tools someone has to aid their recovery, the better chance they have of achieving long-term recovery.
Finding a Drug & Alcohol Rehab in Woodstock
There are many different things to consider when looking for a drug or alcohol addiction treatment center near Woodstock. People in search of treatment all have individual needs, challenges, and assets and treatment centers are the same way. Some treatment centers are only equipped to deal with addiction and not mental health issues. Some may be extremely cheap, while others are extremely expensive. While some aspects of treatment may be left up to personal preference, if someone hopes to have the best chance at recovery, there are some specific things they need to look for. Some good starting points for getting the information necessary to determine if a treatment center can effectively help someone include:
Certifications & Accreditations: The state of Georgia's only requirement for a treatment center to begin accepting clients is a license from the Georgia Department of Community Health. Some treatment centers are fine with holding this basic requirement, but others will go further and obtain optional accreditations for additional components of their treatment programs. These certifications often demonstrate a treatment center's commitment to providing the highest level of care possible to their clients. Some well-respected accreditation organizations include CARF, The Joint Commission, NAATP, and LegitScript. These organizations provide time-sensitive certifications, so even if a treatment center holds a certification, make sure it is current and still valid.
What Do They Treat?: While this may not be true for everyone seeking treatment, there is a very high co-occurrence of mental health issues alongside substance use disorder. Finding help from a dual-diagnosis treatment center can make a huge difference if someone is struggling with co-occurring disorders. Studies have shown that people who have co-occurring conditions of this nature stand a much better chance of achieving long-term recovery if they receive treatment for both conditions at the same time. Ask if a treatment center offers dual-diagnosis treatment programs, and if so, what conditions they are qualified to treat.
What Do Other People Say?: Reviews can be extremely helpful when looking at different treatment centers. Find out what past clients have to say about a treatment center and their programs. Like many other businesses, looks can be deceiving when it comes to treatment centers, so having an inside look at their programs can put someone's mind at ease and help them feel confident in their commitment to a particular treatment program. Some good places to find treatment center reviews include Google, Facebook, Yelp, and Help.org.
The Ways Our Woodstock Drug Rehab Can Help
Addiction can be a crippling disease and shouldn't be faced alone. No matter where you are or what you have, you need to know that there are helpful Woodstock drug and alcohol addiction treatment centers that can help you heal and grow into a new life. Providing access to safe, effective, and supportive treatment to help you heal from drug or alcohol addiction is our objective. We are here to help you rebuild your health, including your physical well-being, emotional strength, and psychological stability.
You're Not Alone
One of the first steps in successful addiction treatment is to make sure that you're physically safe. Some treatment centers offer in-house care, making sure that you have a safe place to live while you address the addiction. Additionally, you may be suffering from some physical injuries or illnesses related to drug or alcohol addiction. Your treatment program will need to assess your physical condition to help you overcome any physical damage caused by the drug.
Legal Concerns
It's not uncommon for those who struggle with addiction to have an unpleasant history with the law. If you're on parole, it's critically important that you contact your parole officer to let them know the steps you have taken to seek treatment. Entering an outpatient drug and alcohol rehab will illustrate your desire and willingness to recover and change. This can be extremely helpful toward your position with a parole or probation officer, and the courts in general.
Additional Medical Assistance
Depending on the addiction you are battling, you may find yourself taking a therapeutic drug to help you break away from the addictive substance. These medications are not the solution to addiction, but they can be extremely helpful for someone just entering treatment. These medications can help reduce the worst of the withdrawal symptoms so that someone can devote their full energy toward their recovery. In our Woodstock drug and alcohol treatment program, we use every tool at our disposal to help our clients begin the journey of recovery, and find a happier way of life.
Helpful Woodstock, GA Addiction Treatment Support Resources
Alcoholics Anonymous – AA Meetings near Woodstock.
Al-Anon– Find support meetings locally and virtually.
Narcotics Anonymous – NA meetings in Woodstock.
The closest prescription drug drop box can be found at the Woodstock Police Department located at 12453 Highway 92, Woodstock, GA 30188. You can safely dispose of all prescription medications at this location Monday through Friday from 8:00 am until 5:00 pm.
The closest hospital to Woodstock with a 24-hour emergency room for drug or alcohol-related emergencies is Northside Hospital Cherokee located at 450 Northside Cherokee Boulevard, Canton, GA 30115.
For help finding some fun things to do around Woodstock, check out the City of Woodstock Website or the Woodstock City Guide for good ideas.
Once someone has completed a Woodstock drug and alcohol rehab program, the journey of recovery continues. The recovery community in Woodstock is fairly small, although there are many meetings within minutes of downtown Woodstock. Particularly in nearby towns, there are dozens of meetings each week for all different kinds of recovery fellowships. Some of these include 12 step meetings, religiously-oriented groups, and other types of recovery fellowships. There are also several meetings for the friends or family of people who are struggling with addiction. It can be very helpful for someone to find others who have watched a loved one battle substance abuse, as they can provide support, hope, and strength through difficult times. Aside from drugs and alcohol, there are meetings for other types of addictions and issues as well. There are recovery and support groups for eating disorders, sex addiction, emotional trauma, and gambling addiction as well. No matter what someone is struggling with, there is a recovery or support group in or near Woodstock to help them find help and hope.