Acworth has a population of over 22,000 people and is located at the northern tip of Cobb County. The most abused substances in Acworth include alcohol, methamphetamines, heroin, cocaine, and prescription pills (such as benzodiazepines and opioids).
There is a prescription drug drop box located at the Acworth Police Department which is located at 4440 Acworth Industrial Drive NW, Acworth, GA 30101 just east of Downtown Acworth. You can safely dispose of all prescription medications at this location Monday through Friday from 8:00 am until 5:00 pm.
The closest hospital to Acworth with a 24-hour emergency room that can provide stabilization for drug or alcohol-related emergencies is WellStar Kennestone Hospital located at 677 Church Street Marietta, GA 30060.
What Rehab Centers Are Near Acworth, GA?
Acworth has a thriving recovery community, but where do you turn when you need professional help? The Summit Wellness Group has 2 locations relatively close to Acworth, and we are here to help.
Please give our experts a call at 770-299-1677 anytime, day or night, to assist in finding competent, effective treatment solutions.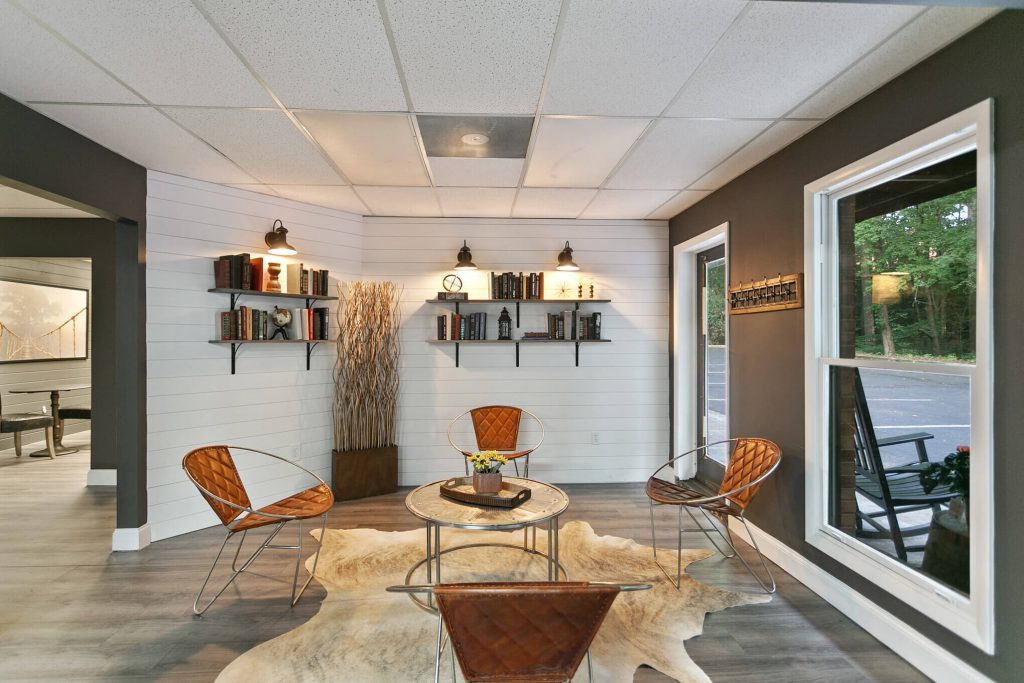 Important Considerations For Finding Treatment
Substance abuse is a problem that affects people regardless of their income levels. Many people may be prone to substance abuse regardless of their income levels or status in society.  The Summit Wellness Group makes it possible for people from all socioeconomic backgrounds to access high-quality rehabilitation and treatment services that can help them lead a happy and productive life.
Some of the benefits of entering our drug and alcohol treatment program include:
A staff of compassionate, experienced, and supportive mental health professionals
A supportive environment that encourages healing
Availability of tools that can help someone during treatment, and in their recovery after treatment
The family members of those recovering from substance abuse can help with the rehabilitation and treatment process by supporting them in their journey to recovery. Once a person has given up using drugs, they could benefit from the emotional and social support that can be provided by close friends and family.
Acworth Addiction & Alcoholism Support
Fun While In Early Recovery
It's critical to start finding new ways to have fun during treatment and recovery. Acworth has a lot of outdoor and water-related activities including:
Cauble Park – 4425 Beach Street, Acworth, GA 30101
A 25-acre park in the southeast section of Lake Acworth with real sand beaches, accommodations for boating and fishing, and areas for picnics.
Red Top Mountain State Park – 50 Lodge Road, Acworth, GA 30102
Gorgeous State Park with a wealth of things to do all year round. Everything from boating, water skiing, kayak rentals, 15 miles of hiking trails, 4 miles of biking trails, night hiking, stargazing, archery classes, and blacksmith classes.
Cobblestone Golf Course – 4200 Nance Road NW, Acworth, GA 30101
A beautiful golf course that is on the southern tip of Lake Acworth. Several holes run along and parallel to the waterfront and the course is tight and hilly for the most part. Cobb County residents MAY qualify for a discount as well since it is a County-owned course.
Allatoona Creek Park – 5690 Old Stilesboro Road, Acworth, GA 30101
Historic park with 1,450 acres available for exploration. Includes 32 miles of mountain biking trails ranging in difficulty from beginner to advanced. There are 2 creeks, Little Allatoona and Big Allatoona, which meander through the park and help sustain the many wetland areas. Archery hunting of deer is permitted during hunting season.
Historic Acworth Walking Tour – 5001 North Main Street, Acworth, GA 30101
Walking tour with 30 points of interest throughout the whole of historic Acworth. This will give you the entire history of the town, including the Lemon House which was used as a command post by Sherman, and then as a hospital after the Battle of Kennesaw Mountain during the Civil War.
Check out the City of Acworth Website for more fun ideas.