Brookhaven has a population of over 52,000 people and is located in Dekalb County, Georgia. The most abused substances in Brookhaven include alcohol, heroin, cocaine, and prescription pills (such as benzodiazepines and opioids). 
The closest prescription drug drop box location is the Brookhaven Police Department which is located at 2665 Buford Highway NE, Atlanta, GA 30324. You can safely dispose of all prescription medications at this location 24 hours a day, 7 days a week.

In case of a drug or alcohol-related emergency, Northside Hospital Atlanta is nearby to provide stabilization services. It is near the 400 and I-285 junction at

1000 Johnson Ferry Road NE, Atlanta, GA 30342
What Rehab Centers Are Near Brookhaven, GA?
Finding a drug or alcohol rehab center near Brookhaven may be difficult, only because there are so many options. The Summit Wellness Group has two locations which are equally close to Brookhaven.
Please give our experts a call at 770-299-1677 anytime, day or night, to assist in finding the right Brookhaven drug and alcohol rehab and detox solution for your individual needs.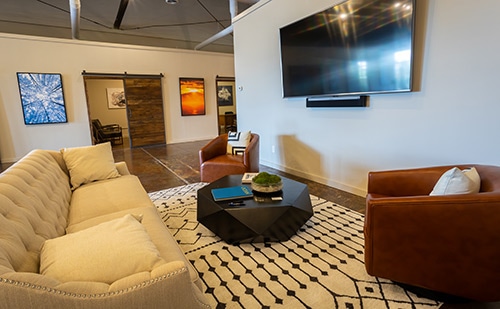 IMPORTANT CONSIDERATIONS FOR FINDING TREATMENT
When seeking treatment and rehab for drug or alcohol addiction, there may be many options to choose from. Unfortunately, some recovery centers are more interested in churning a profit than actually helping people. Here are some important things to look for when choosing the right Brookhaven drug and alcohol rehab center.
 Accreditations and certifications (such as CARF, Joint Commission, etc.)
Reviews: See what other people have to say.
Make sure they have professionally trained medical and clinical staff on-site.
Some form of aftercare is a good sign. That shows that a rehab center is committed to a clients recovery.
BROOKHAVEN ADDICTION & ALCOHOLISM SUPPORT
Aside from rehab and treatment centers, there are several recovery support fellowships that have meetings in the Brookhaven area. Some of these include: 
Fun While In Early Recovery
It's critical to start finding new ways to have fun drug during rehab and treatment. Brookhaven is packed with options, including the following highlights:
Peachtree Creek Greenway – 4362 Peachtree Road, Brookhaven, GA 30319
The Brookhaven portion of the larger 12.3-mile North Fork Peachtree Creek Trail is planned to link the Greater Atlanta Trail System. Paved paths for walking, running, hiking, and biking but also including separate soft trails.
Briarwood Park – 2235 Briarwood Way NE, Brookhaven, GA 30319
Walking trails with a large pool and an indoor sports facility which includes a basketball court.
Oglethorpe University Museum of Art – 4484 Peachtree Road NE, Atlanta, GA 30319
Located on the 3rd floor of 4 Lowry Hall, there is a constantly changing lineup of exhibitions. As of July 2019, the currently hosted exhibits are Salvador Dali's Stairway to Heaven, Leon Kelly's American Surrealist, and Peachtree Creek: A Natural and Unnatural History of Atlanta's Watershed.
Plaza Fiesta – 4166 Buford Highway NE, Atlanta, GA 30345
A 350,000-foot strip mall that originally opened in the 1960s to be a hub for the local Latino and Hispanic communities. It is now home to over 280 retail stores with the facade of Mexican Villas. Includes everything from shopping, dining, an arcade area, an indoor play area for children, and regular events. The largest event of the year is thrown on Mexican Independence Day (September 13th).
Drepung Loseling Monastery – 1781 Dresden Drive NE, Brookhaven, GA 30319
A Center for Tibetan Buddhist Studies in the heart of Brookhaven. A bastion of the exiled Tibetan Buddhist culture that has been visited by the Dalai Llama himself! In an effort to preserve the Tibetan culture, the monastery provides information and training in Buddhist traditions to Western students, scholars, and the public.
Check out the City of Brookhaven Website for more fun ideas.