Chamblee has a population of over 29,000 people and is in northern Dekalb County. The most abused substances in Chamblee include alcohol, crack, cocaine, and prescription pills (such as benzodiazepines and opiates/opioids). 
The closest prescription drug drop box is located at the Chamblee Police Department located at 3518 Broad Street, Chamblee, GA 30341. You can safely dispose of all prescription medications at this location 7 days a week, 24 hours a day.

The closest hospital with a 24-hour emergency room for drug or alcohol-related emergencies in Chamblee is Northside Hospital Atlanta, located just inside I-285 at 1000 Johnson Ferry Road NE, Atlanta, GA 30342

What Rehab Centers Are Near Chamblee, GA?
Finding professional help for treating drug or alcohol addiction can make all the difference. While many people may want to stop using and recover, most people find that they need help to do this for any substantial period of time. Luckily, The Summit Wellness Group has two treatment locations near Chamblee, one to the north and one to the south.
Please give our experts a call at 770-299-1677 anytime, day or night, to assist in finding the right Georgia drug detox for your individual needs.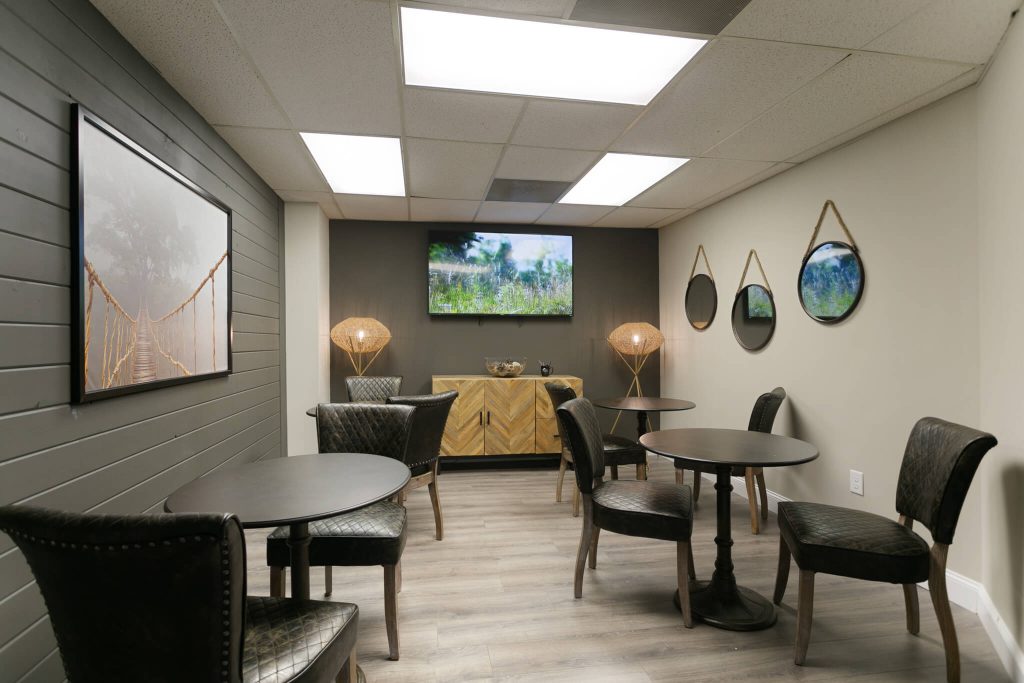 Important Considerations For Finding Treatment
Finding professional help for drug or alcohol addiction treatment may not be difficult, but finding a competent and compassionate treatment center is another story entirely. Making sure that the rehab is licensed and accredited is important, but it also matters if the people that work there care about the people they serve. Some important things to look at when considering different rehab centers include:
 Is the rehab licensed? Do they hold extra accreditation or certifications, for example, from CARF or the Joint Commission?

Are the individual clinicians licensed and experienced?

What do the reviews say? Take a look at the experiences other clients have had at a rehab center to get a feel for the environment.
Chamblee Addiction & Alcoholism Support
Aside from professional rehab and treatment, it is also extremely helpful to make new connections and relationships in local recovery fellowships. Some of the recovery fellowships that have daily or weekly meetings in Chamblee include:
Fun While In Early Recovery
It's critical to start finding new ways to have fun during your recovery. Chamblee has a lot of options for fun, including the following highlights:
Oglethorpe University Museum of Art – 4484 Peachtree Road NE, Atlanta, GA 30319
Located at 4 Lowry Hall on the 3rd Floor and occupying 7,000 square feet, Oglethorpe's Museum of Art has a rotation of three major exhibitions and multiple smaller ones throughout the year. The museum is divided into 3 sections; The Skylight Gallery, The Center Gallery, and The Shelley and Donald Rubin Gallery and the galleries display work by artists from all over the world. They also house a permanent collection of over 600 items which cover over 700 years of history.
Keswick Park – 3496 Keswick Drive, Chamblee, GA 30341
A 45 acre park in Chamblee with multiple activity spaces including tennis and basketball courts, soccer and baseball fields, a playground for the kids, and miles of walking or hiking trails.
Dynamo Swim Center – 3119 Shallowford Road, Atlanta, GA 30341
Massive indoor watersport facility in Chamblee which offers swim lessons through the Dynamo Swim School, Dynamo Juniors and Dynamo Masters competitive swim programs, a multisports program for triathletes, and a water polo program.
Buford Highway Farmers Market – 5600 Buford Highway NE, Doraville, GA 30340
Large global market near Chamblee which is open 7 days a week from 8:00am until 10:00pm. This market offers a massive selection of ethnic and international fruits, vegetables, meats, seafood, baked goods, spices and seasonings with especially large sections for Hispanic, eastern European, and Asian items.
Red Clay Sangha – 3420 West Hospital Avenue #102, Chamblee, GA 30341
Red Clay is a Buddhist education and community practice center in Chamblee which provides a space to study, meditate, perform traditional chants, and community fellowship. Red Clay doesn't follow a specific ideology, but draws from both Theraveda and Mahayana Buddist traditions and texts with a major focus on community spirit and acceptance of all.
Check out the City of Chamblee Website for more fun ideas.