Decatur is a city of just over 25,000 people in Dekalb County, Georgia. Some of the most widely abused substances in Decatur include alcohol, marijuana, cocaine, crack, heroin, and prescription pills like benzodiazepines and opioids.
The closest prescription drug drop box to Decatur can be found at the Decatur Police Department located at  420 W Trinity Place, Decatur, GA 30030. You can safely dispose of all prescription drugs at this location Monday through Friday from 8:00 am to 5:00 pm.
The closest hospital to Decatur with a 24-hour emergency room that can help with drug or alcohol-related emergencies is Emory Decatur Hospital located at 2701 N Decatur Road, Decatur, GA 30033.
What Rehab Centers are Near Decatur?
Please give our experts a call at 770-299-1677 anytime, day or night, to assist in finding the help you need.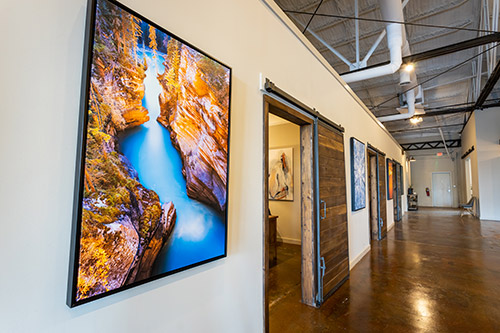 Important Considerations For Finding Treatment
The most noticeable way that drug and alcohol rehab centers differ is in the types of therapy they offer. For instance, not every facility will offer a detox program as a part of their services. This means you will have to obtain detox assistance to get sober at another facility before you begin the rehab part of your recovery. A more comprehensive program will treat you with a medically supervised detox on-site, so you can move into rehab as soon as you're sober and clean. Each facility may take a different approach to treatment, so it's also important to find out what kinds of therapy are offered. This may include:
Cognitive Behavioral Therapy
Holistic Therapy
Peer Group Meetings
You should also evaluate the available amenities. Your recovery will rely on your ability to cope with stress and other triggers. If you can learn stress reduction techniques while in rehab, you'll be better equipped to stay sober. Some examples of amenities to look for are meditation and yoga classes, physical exercise classes and equipment, and artistic or creative opportunities. You should look for an alcohol treatment center that offers amenities and resources that interest you most. If you can enjoy the recovery process, you'll be more likely to have a successful experience.
Decatur Addiction & Alcoholism Support
In addition to strictly professional rehab programs, there are other things that someone can do to help their chances of recovery. Getting involved in local recovery fellowships and finding a good therapist can be a huge help in building a solid foundation in recovery.
Fun While In Early Recovery
It is important to start finding new ways to have fun in early recovery. Decatur has a lot of entertainment options, including the following highlights:
Dekalb Farmers Market – 3000 E Ponce de Leon Avenue, Decatur, GA 30030
A farmers market that offers fresh foods from all different ethnic backgrounds. They have a huge array of fruits, vegetables, meats, and seafood and the variety is amazing. You can easily spend several hours just browsing.
The Waffle House Museum – 2719 E College Avenue, Decatur, GA 30030
A Decatur original, The Waffle House Museum only opens a few times a year, but they have memorabilia from Waffle Houses all over the country. The museum is free, and they also serve free waffles during tours.
Glenlake Park – 1211 Church St, Decatur, GA 30030
A beautiful park that offers walking paths, soccer fields, tennis courts, pools, playgrounds, and dog parks.
Check out the City of Decatur website for more information and fun ideas.