Johns Creek is a city of over 84,000 people in North Fulton County. Named one of USA Today's Top 50 places to live, Johns Creek is not without its problems – namely the high percentage of opiate overdoses. The most abused substances in Johns Creek include alcohol, heroin, prescription pills, and cocaine.
The closest prescription drug drop box to Johns Creek can be found at the Fulton County Jail – Alpharetta Annex at 2565 Old Milton Parkway, Alpharetta, GA 30004. You can safely dispose of all prescription medications at this location from Monday through Thursday 8:30 am to 5:00 pm and Friday from 8:30 am to 4:30 pm.
The closest hospital with a 24-hour emergency room for drug or alcohol-related emergencies is Emory Johns Creek Hospital. The address is 6325 Hospital Parkway, Johns Creek, GA 30097.
What Rehab Centers Are Near Johns Creek, GA?
Achieving long-term recovery often takes help. Someone may be able to go for a time on their own, but this usually results in relapse. Having professional help can give someone the tools and support they need to build a firm foundation in recovery and continue their journey long after rehab is completed. Some of our rehab locations near Johns Creek include:
Not sure where to start? Give our experts a call at 770-299-1677 anytime, day or night, and get help today!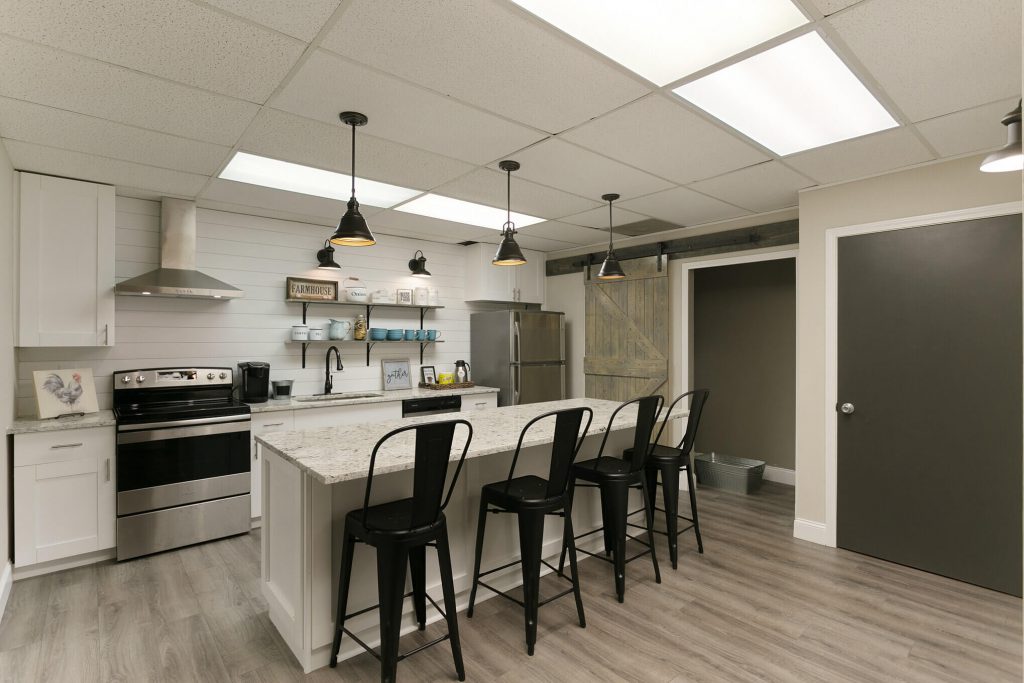 Important Considerations For Finding Treatment
While all Atlanta-area drug and alcohol rehab facilities share some characteristics, they also differ in some important ways. Knowing what to look for in a rehab center will enable you to select a facility that will give you the best chances for a sustained recovery. You should:
Check out the facility's qualifications. Just as you would do in evaluating any business, you should check to see that the facility is properly licensed, insured, and accredited. This will help you ensure the facility follows state and federal regulations in caring for patients. Extra accreditations may also show the rehab centers' commitment to going above and beyond for their clients.
It's also important to find out if the individual clinicians are licensed. This may not always be the case and you want to ensure you're placing your trust in the hands of professionals. This goes for all clinicians with whom you'll work throughout the treatment process.
Reviews can be very helpful as well. Look through Google reviews and see what other people had to say about their experience at a particular rehab center.
Johns Creek Addiction & Alcoholism Support
Professional treatment can make a huge difference, but there are other things someone could do to help their recovery as well. Getting involved in the local recovery community and finding a compassionate therapist can also help someone begin the journey of recovery, and encourage them along the way.
Fun While In Early Recovery
It's critical to start finding new ways to have fun in recovery. There are a lot of nice parks to choose from in Johns Creek including:
Autrey Mill Nature Preserve & Heritage Center – 9770 Autrey Mill Rd, Johns Creek, GA 30022
Over 46-acre park where visitors can enjoy nature and learn about the past.
Newtown Park – 3150 Old Alabama Road, Johns Creek, GA 30022
Walking trails, dog park, playground, and more. Especially during the summer, this park hosts farmer's markets, events, and concerts.
Sweet Apple – 5430 McGinnis Ferry Rd #106, Alpharetta, GA 30005
Some of the best donuts and coffee in John's Creek, great for stopping by or to-go orders.
For city events check out the Johns Creek website.