Lawrenceville has a population of over 29,000 people and is located in Gwinnett County. The most abused substances in Lawrenceville include alcohol, cocaine, crystal meth, heroin, and marijuana.
The closest prescription drug drop box to Lawrenceville can be found at the Gwinnett County Sheriffs Department located at 2900 University Parkway, Lawrenceville, GA 30043. You can safely dispose of all prescription medications at this location 24 hours a day, 7 days a week.
The closest hospital for drug or alcohol-related emergencies in Lawrenceville is Gwinnett Medical Center – Lawrenceville, located at 1000 Medical Center Boulevard, Lawrenceville, GA 30046.
What Rehab Centers are Near Lawrenceville, GA?
A common issue for people struggling with an addiction is to try to recover on their own. Many people find that this ends in relapse, frustration, and demoralization. People who try to handle their addiction by themselves and relapse often give up on recovery, because they feel overwhelmed. They don't realize that professional help can make a big difference. What does professional addiction recovery entail? The answer to that depends on the treatment facility you attend.
Not sure where to start? Give our experts a call at 770-299-1677 anytime, day or night, and get help today!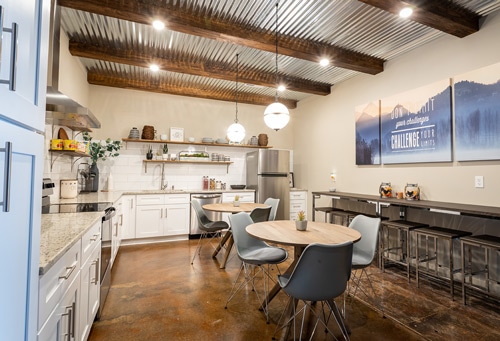 Important Considerations For Finding Treatment
While most Lawrenceville-area drug and alcohol rehab facilities may share some characteristics, they also differ in some important ways. Knowing what to look for in a rehab center will enable you to select a facility that will give you the best chances for a sustained recovery. To find out more about a facility, you should:
Check out the facility's qualifications. Just as you would do in evaluating any business, you should check to see that the facility is properly licensed, insured, and accredited. This will help you ensure the facility follows state and federal regulations in caring for patients. Additional accreditation can also show a rehab centers commitment to going above and beyond for their clients.
It's also important to find out if the individual clinicians are licensed. This may not always be the case and you want to ensure you're placing your trust in the hands of trained, licensed professionals. This goes for all clinicians with whom you'll work throughout the treatment process.
The experience of other people can also help inform your choice. Look at some Google reviews and see how other people felt about their time at a facility.
Lawrenceville Addiction & Alcoholism Support
Aside from professional treatment programs, there are other ways to build a strong foundation in recovery. Getting involved in the local recovery fellowships and finding a good therapist can also provide a great deal of support, encouragement, and help.
Fun While In Early Recovery
It's critical to start finding new ways to have fun in recovery. Lawrenceville has a wide range of options, including the following highlights:
Tribble Mill Park – 2125 Tribble Mill Parkway SE, Lawrenceville, GA 30045
A 713-acre park in Lawrenceville which offers a lake for fishing (non-motorized and electric boats allowed), a playground for the kids and pavilions will grills for events or parties, a 3.4 mile paved walking trail, and a non-paved trail for mountain biking, hiking, or horseback riding.
Coolray Field – 2500 Buford Drive, Lawrenceville, GA 30043
A minor league baseball stadium that is the home of the Gwinnett Stripers. This stadium has seating for over 10,000 people and has a fireworks display at most Friday games.
Aurora Theatre – 128 East Pike Street, Lawrenceville, GA 30046
Performing arts theater in Lawrenceville which plays host to musicals, Broadway-style plays, ghost tours, and live comedy acts. Also home to Teatro Aurora, which showcases the diverse art and culture of the Latino and Hispanic communities in the Metro Atlanta area.
Escape the Mystery Room – 5900 Sugarloaf Parkway Unit 134, Lawrenceville, GA 30043
A classic "escape the room" challenge where there are 7 separate room challenges to choose from. Rooms vary in capacity from 6 to 10 people at a time, so you can work alongside or challenge your friends to get the best escape time.
Sparkles Family Fun Center Gwinnett – 1104 Grayson Highway, Lawrenceville, GA 30045
Family-friendly skating rink in Lawerenceville that offers skating lessons, an arcade and game area, adult skate night, and laser tag. Sparkles also has multiple options for groups, parties, or school-related trips.
Check out the City of Lawrenceville Website or the Lawrenceville City Guide for more fun ideas.