Sandy Springs has a population of over 108,000 people as of 2018 and is located in Fulton County. The most abused substances in Sandy Springs include alcohol, cocaine, and opiates.
The closest safe prescription drug disposal box is in the North Annex Service Center which is located at 7741 Roswell Road Atlanta, GA 30350. You can safely dispose of all prescription medications at this location Monday through Friday from 8:00 am until 5:00 pm.
The closest hospital for 24-hour drug and alcohol-related emergencies is

Northside Hospital Atlanta which is located at

1000 Johnson Ferry Road NE,

Atlanta, GA 30342
What Rehab Centers are Near Sandy Springs?
Please give our experts a call at 770-299-1677 anytime, day or night, to assist in finding the help you need.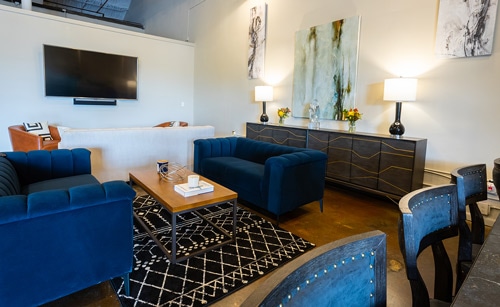 Important Considerations For Finding Treatment
The most noticeable way that drug and alcohol rehab centers differ is in the types of therapy they offer. For instance, not every facility will offer a detox program as a part of their services. This means you will have to obtain detox assistance to get sober at another facility before you begin the rehab part of your recovery. A more comprehensive program will treat you with a medically supervised detox on-site, so you can move into rehab as soon as you're sober and clean. Each facility may take a different approach to treatment, so it's also important to find out what kinds of therapy are offered. This may include:
Cognitive Behavioral Therapy
Holistic Therapy
Peer Group Meetings
You should also evaluate the available amenities. Your recovery will rely on your ability to cope with stress and other triggers. If you can learn stress reduction techniques while in rehab, you'll be better equipped to stay sober. Some examples of amenities to look for are meditation and yoga classes, physical exercise classes and equipment, and artistic or creative opportunities. You should look for an alcohol treatment center that offers amenities and resources that interest you most. If you can enjoy the recovery process, you'll be more likely to have a successful experience.
Sandy Springs Addiction & Alcoholism Support
Fun While in Early Recovery
It's critical to start finding new ways to have fun during early recovery. Sandy Springs is packed with options, including the following highlights:
Morgan Falls Overlook Park – 200 Morgan Falls Road, Sandy Springs, GA 30350
Family-friendly park featuring river views, playgrounds, walking trails, and several picnic areas.
Bury the Hatchet Atlanta – 6450 Roswell Road, Suite B, Sandy Springs, GA 30328
Compete with friends to see who is the more accurate ax thrower. Multiple lanes with target-style scoring.
Center Ice Arena – 5750 Roswell Road, Sandy Springs, GA 30342
Large, indoor ice skating rink which is great for friends and family but which also offers beginner skating classes all the way up to ice hockey training camp.
Sandy Springs Performing Arts Center – 1 Galambos Way, Sandy Springs, GA 30328
Including the "Byers Theater" hall hosting events of all kinds from live performances, educational talks, and civic engagements. Accompanied by a smaller "Studio Theater" which plays host to parties, local musicians, and events of all kinds.
Stars and Strikes (Sandy Springs) – 8767 Roswell Road, Sandy Springs, GA 30350
Huge indoor space including a bowling alley, a huge arcade, laser tag course, bumper cars, and a restaurant.
Check out the City of Sandy Springs Website for more fun ideas.