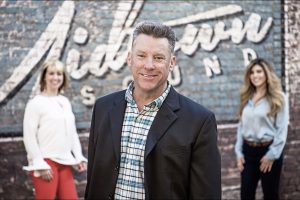 Evening outpatient treatment programs, also referred to night IOP rehabs, allow professionals, students and people with busy schedules to get the addiction treatment they need while continuing to meet their daily professional and personal obligations. Some people who need treatment for their addiction or alcoholism are hesitant to go to an inpatient treatment center because it would mean missing out on paychecks and job responsibilities. However, fear of missing out on paychecks or losing a job shouldn't stop someone from getting the help they need. Evening outpatient programs provide clients with the information, resources and therapy required to treat addiction.
Benefits of Evening Outpatient Treatment
If the addiction isn't such that a drug or alcohol detox is necessary, evening outpatient rehab programs are often a viable option. As is the case with other types of drug and alcohol rehab, the effectiveness of an evening outpatient program often depends on the level of commitment the addict has towards their recovery.
Flexible Hours
Attending evening iop allows individuals to schedule therapy and counseling sessions around their daily schedules. This allows clients the opportunity to keep up with work, school, and social obligations, while still pursuing professional addiction treatment.
Transition from Inpatient
Many people who start their recovery journeys in inpatient rehab transition to nighttime outpatient treatment to help them stay clean. Whether starting inpatient and transitioning to evening IOP, or starting there, these programs provide people with the opportunity to maintain close bonds with supportive friends and family members. This helps mitigate the shock of returning to society, where drugs and alcohol are much more readily available, upon completing inpatient treatment program. This makes the individual that much more prepared to function successfully without experiencing a relapse.
Maintain Family / Social Commitments
In an outpatient program, the individual has a greater opportunity to spend time with those within his support system. Recovery is often more successful when the addict has regular support from those closest to them. These individuals can encourage the addict's continued sobriety and show their support of his necessary lifestyle changes. Under the right circumstances, remaining active in one's lifestyle can help avoid a relapse by forcing the individual to confront some of their triggers in real-world situations on a day to day basis.
Addiction Treatment for Professionals
While evening outpatient addiction therapy can be a good fit for a variety of individuals, it a particularly great fit for professionals struggling with substance abuse. Our program allows you to maintain your daily work schedule and access to your phone and email during peak business hours
Our Evening IOP Outpatient Program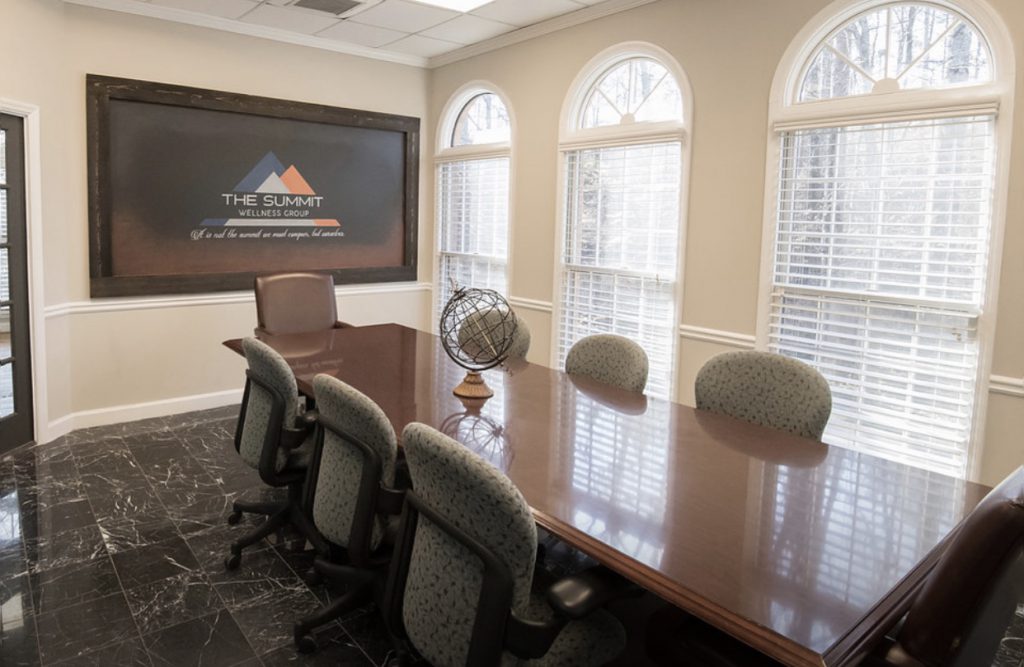 The Summit Wellness Group's evening outpatient treatment program offers a variety of therapies to help individuals deal with the underlying trauma fueling their addiction and alcoholism while simultaneously equipping them with the tools they need to live productive and sober lives full of joy and purpose. Successful recovery depends on a customized treatment program that works best for each person on an individual basis.  Some of the components of our evening IOP program are as follows:
Cognitive Behavioral Therapy (CBT) – The goal of CBT is to stop a relapse before it occurs. This is accomplished by comprehending the consequences of the action of taking drugs and drinking, as well as understanding what your personal relapse triggers are. CBT will help you to understand and avoid scenarios and mental states where you feel like using. Additionally, it provides useful coping skills to assist in dealing with cravings and triggers.
Holistic Therapy – The primary goal of holistic therapy goal is to promote overall spiritual, mental and physical health. This is a key component in what separates The Summit Wellness Group from other addiction treatment centers. Our outpatient treatment program includes chiropractic care, massage, yoga, adventure therapy and more.
Group Therapy – The overarching goal of group therapy  is to maintain abstinence from drugs and alcohol while dealing  life issues like family struggles, legal consequences, childhood issues, and employment issues . Group settings are highly effective because of the positive social peer pressure that the setting encourages.
Medication Management – Often, addictions are the result of the individual's attempt to self-medicate and treat a mental illness. By helping the individual to manage prescribed medication, therapists can ensure the individual is treating their mental illness without feeding their addiction. Additionally our psychiatrist treats clients with medication that is used to curb cravings and withdrawals symptoms.
12 Step Support – The 12-step recovery program pioneered by AA has been used by hundreds of different fellowships worldwide with incredible results. We'll help you find recovery support meetings that are convenient and most relateable to you. Additionally we'll help guide you through understanding the importance of and utility of the 12 steps, finding a sponsor and deciding which fellowship is right for you.
Motivational Interviewing (MI) – Useful for understanding and dealing with your fears and anxieties, the goal of motivation interviewing is to improve your internal motivation to recover from the drug addiction and alcoholism while changing the negative behaviors associated with it.