ADHD Treatment
Attention deficit/hyperactivity disorder (ADHD) is one of the most commonly diagnosed neurodevelopmental disorders in children, and this diagnosis can lead to an increased risk for developing a substance abuse disorder later in life. The Summit Wellness Group's dual-diagnosis programs work to address underlying aspects of ADHD while also minimizing the negative impact this condition might cause.
ADHD can sometimes be difficult to treat, especially because it is usually diagnosed at an early age in children. Symptoms of this disorder may make it hard for children to focus on their treatment or engage in therapeutic and meditative practices. Frustration from failed interventions or late diagnoses in adults can increase anxiety, stress, and mental discomfort in clients. This is especially true when they are also struggling with substance abuse or any other mental health condition. Through medication, clinical therapy, and holistic techniques, individuals struggling with ADHD can find relief and skills to better cope with the disruptive and often distressing symptoms they might be experiencing.
It is currently estimated that between 6% and 9% of children, and 5% of adults, struggle with ADHD. Studies have also found that individuals with ADHD are at a higher risk for developing a substance abuse disorder. Many people who seek treatment for alcohol or drug abuse often present as having been diagnosed with ADHD or become diagnosed while in treatment. Individuals struggling with ADHD may attempt to self-medicate to calm hyperactivity or induce sleep. They may also become addicted to the stimulants already prescribed to help manage their ADHD.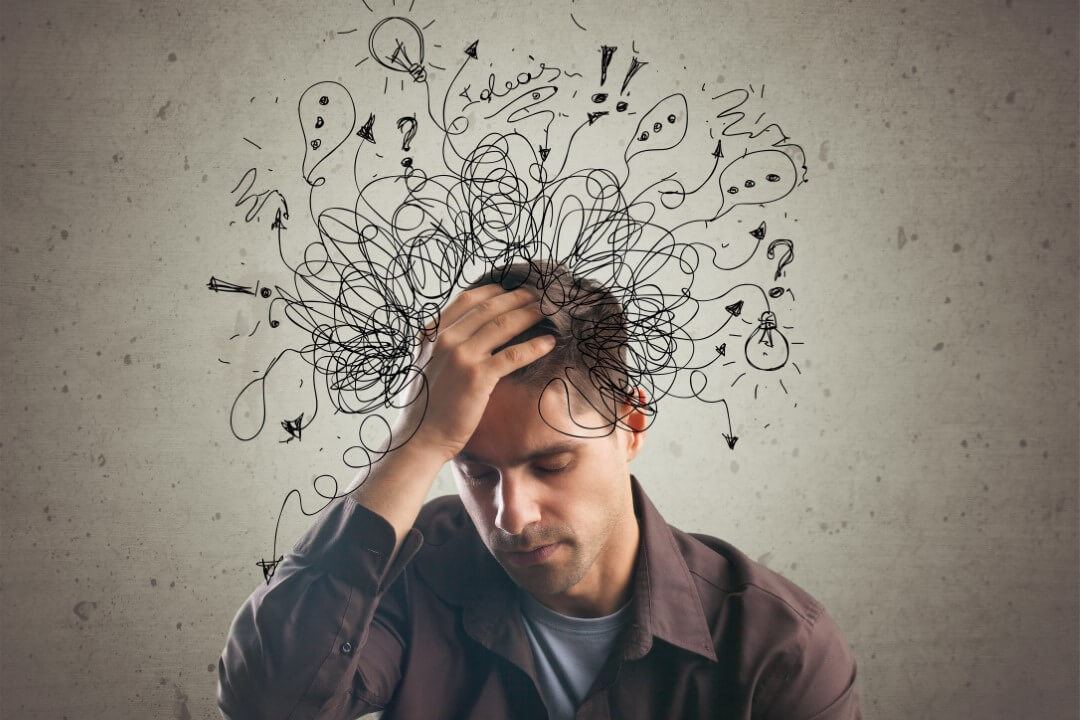 Do I Need An ADHD Treatment Center?
When someone is struggling with ADHD, it can often feel like they have too many tabs open in their brain and they are unable to stay on one page for very long. The brain is overworked, bouncing from one thought to the next. What should be an easy task can often become very difficult to focus on and complete. The diagnosis of ADHD is characterized by inattention and hyperactivity or impulsivity that causes some form of interference in functioning. Children may appear not to listen when directly spoken to and may avoid tasks that seem difficult. Other signs of ADHD in children may include:
Excessive Daydreaming
Forgetfulness
Losing Things
Squirming or Fidgeting
Excessive Talking
Careless Mistakes
Unnecessary Risks
Difficulty Resisting Temptation
Difficulty Taking Turns
Difficulty Getting Along with Others
Difficulty Sustaining Attention
Sometimes ADHD is not diagnosed in children. People may not find out until later in life that they are struggling with it. If you are an adult wondering whether you have ADHD, some symptoms include:
Impulsiveness
Disorganization
Poor Time Management
Difficulty Multitasking
Excessive Activity
Poor Planning
Mood Swings
Problems Following Through
Inability to Cope with Stress
There is no specific cause of ADHD. Studies indicate that some possible factors include:
Genetics
Smoking or substance/alcohol abuse during pregnancy
Exposure to toxins or harmful substances during pregnancy or at a young age
Low Birth Weight
Brain Injuries
Popularly held beliefs that ADHD is caused by eating sugar or watching TV are no longer supported. There is also a link between ADHD and:
Learning Disabilities
Anxiety Disorders
Conduct Disorder
Depression
Substance Abuse Disorder
Importance of Treatment for ADHD
Many people don't believe that ADHD can be managed, but it can. With cognitive-behavioral therapy (CBT), proper medication management, and a combination of holistic treatments, it is very possible to manage symptoms and improve quality of life. A monitored dosage of medication prescribed by a doctor is an effective way of treating symptoms. By taking medications as prescribed, they can be very safe. CBT is often used to help clients recognize possible negative or maladaptive thoughts and improve focus and concentration. When used together, these can provide a powerful treatment method for ADHD. It also allows someone to regain agency and a sense of direction in their thoughts and actions.
Therapy can also help adults struggling with ADHD to keep routines, make lists, and use calendars to keep organized and break down larger, more stressful tasks into manageable steps that aid in completion.
Our approach at The Summit Wellness Group for individuals struggling with ADHD is to focus on the person as a whole. We use a combination of medication, behavioral therapy, and holistic services to address every need. The more tools used in the arsenal of recovery, the more complete and deep the healing process can be.
For individuals who need a more comprehensive, hands-on approach to treatment, we offer several different programs. These include our Intensive Outpatient Program (IOP) or our Partial Hospitalization Program (PHP). Group and individual therapies are effective in allowing clients to meet with professionals and with people who are struggling with similar conditions. We also offer a variety of holistic approaches geared towards the formation of positive and healing coping mechanisms and habits that can be used long past treatment and into long-term recovery. Our holistic services include:
Yoga
Massage Therapy
Guided Meditation
Adventure Activities
Chiropractic Care
Nutritional Program
Therapeutic Fitness
Art Therapy
The benefit of seeking professional treatment for ADHD and any co-occurring disorders is a critical step towards a better quality of life. These symptoms are completely manageable with some help. At The Summit Wellness Group, our team of compassionate and experienced therapists, counselors, and medical professionals are dedicated to helping you get your life back. The level of care and treatment that we provide can help someone through the rest of their life and is not limited to the time they spend with us in-house.
Overcoming co-occurring ADHD and addiction is a major achievement. While we share a client's pain as they enter our facility, we also share in their happiness as they move on to a new, happier life free from the bondage of addiction and mental illness.
You Aren't Alone
We're Here To Help
We'd love the opportunity to help you during this overwhelming and difficult process. Our sincere passion is helping people recover so that they can live full, meaningful, and healthy lives.
Call us 24/7 at 770-299-1677. If we aren't the right fit for you then we'll utilize our expertise and connections within the treatment industry to assist you in finding the best provider for your specific needs. Alternatively, you can fill out our contact form and a member of our staff will contact you shortly.