ADHD Treatment
Attention deficit hyperactivity disorder (ADHD) occurs when there are hindrances in the brain. There is disrupted functionality in the nervous system. This, in turn, affects attention, impulse control, and activity. ADHD impacts attention span and daily activities such as work and school. It also can hurt social relationships. Social relationships are a vital component of a well-rounded quality of life. The Summit Wellness Group's ADHD Treatment Center in Atlanta, GA, aims to improve the overall symptoms of ADHD. Our goal is for our patients to maintain quality of life.
Dual Diagnosis Treatment Centers in Georgia (Metro Atlanta)
ADHD Treatment Centers in Atlanta, GA
More than 8 million adults have ADHD, and many are completely aware. The symptoms are often ignored or self-diagnosed as stress or the consequences of a busy lifestyle.
Millions of children are diagnosed with ADHD, most occurring in adolescence between 12-17. Children tend to be diagnosed with ADHD because of environmental factors. Genetics are hard to determine ADHD in children because their bodies are still growing and developing. However, that does not entirely rule out genetics as a root cause.
When it comes to Georgia, ADHD is a public health concern. Below are facts related to ADHD specific to the state.
About 3 in 10 children with ADHD have anxiety.
The average age of ADHD diagnosis is 7 years old.
About 4% of American adults over 18 years old deal with ADHD daily.
ADHD diagnoses among adults are growing four times faster than in children. That accounts for a 26.4% increase among children compared to 123.3% among adults.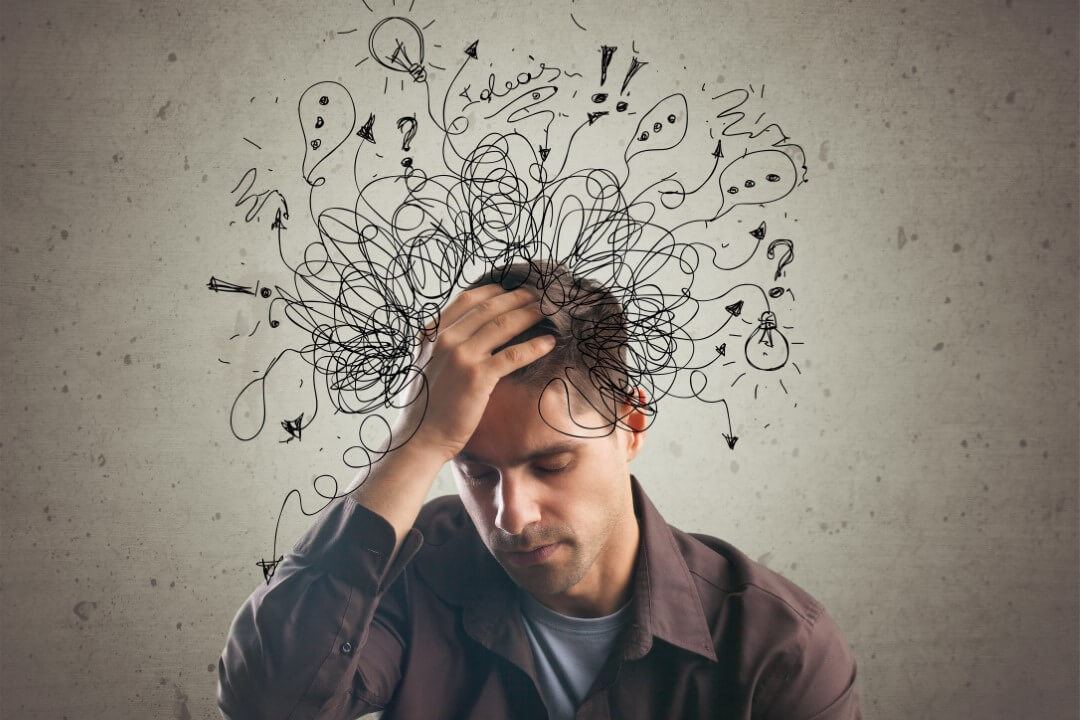 Why Choose The Summit Wellness Group?
The Summit Wellness Group provides a supportive environment with our client's needs in mind. Our treatment team has combined decades of experience in the mental health field. We have expertise in ADHD.
Our facility has current accreditation, licensing, and qualified staff. We understand your needs and provide the care you need. Our wide range of services provides the resources you need to overcome ADHD symptoms.
While our clients receive treatment, our clinicians ensure they are comfortable and in a calming environment. We support each person's physical, emotional, and mental recovery. Therefore, we want our clients to know they are well cared for. Our amenities promote relaxation and privacy as needed.
At Summit Wellness Group, we practice core values for our clients to work toward improving their behavioral health.
We treat everyone with dignity and respect.
We are committed to integrity through ethical and quality care.
We value honest and open communication.
We give clients the tools to practice self-care and personal growth.
We have two locations in metro Atlanta.
Our Midtown location is at 996 Huff Rd NW, Suite C, Atlanta, GA 30318.
Our Roswell location is 745 Hembree Pl., Roswell, GA 30076.
Every aspect of our gorgeous treatment facility has been painstakingly crafted and designed to create the ideal environment for healing. Our Atlanta rehab centers are truly one-of-a-kind environments for our clients to heal.
ADHD and Co-Occurring Disorders
Other disorders can occur with ADHD. This includes learning disabilities, anxiety disorders, conduct disorders, depression, and substance use disorders (SUD). This is called a co-occurring disorder or dual diagnosis. Mental health disorders, SUD, and other disorders must be treated together for long-term recovery.
Below are some of the common co-occurring disorders that individuals with ADHD have:
Our ADHD Treatment Services
Our clients receive individualized treatment plans catering to their specific symptoms of ADHD, preexisting conditions, and underlying disorders. While we have several treatment options, each person's care ultimately depends on their needs.
Medication Management
Medication-assisted treatment (MAT) combines FDA-approved medications with behavioral therapies and counseling. This treatment can reduce withdrawal symptoms and cravings for clients with SUD.
MAT is safe and effective under the care of qualified professionals. MAT is not a one-size-fits-all approach. The specific type of medication used and the span of treatment varies depending on your particular needs.
Family Therapy
Family therapy is useful for treating ADHD. It provides understanding, support, and education for family members. It strengthens relationships by addressing the impact of ADHD on family dynamics.
A therapist leads the session with your loved ones. Family therapy intends to recognize the often complicated nature of family systems. This method can help individuals in recovery rebuild trust with their loved ones. This format works well with other evidence-based treatments.
Individual Therapy
One-on-one therapy focuses on each person's unique needs. This therapeutic approach recognizes specific concerns, and therapists develop specialized goals for each individual. You work collaboratively with a therapist to create a plan that goes beyond the one-size-fits-all model, leading to greater self-awareness for our clients.
Group Therapy
Group therapy involves two or more individuals working in a session together with a therapist. Having a support system of peers is essential to recovery. During group therapy, each participant takes turns expressing their struggles, feelings, experiences, and goals to maintain long-term recovery.
Our therapists tailor the sessions to specific topics that benefit each person. Those topics include understanding ADHD triggers, strategies for approaching social settings, and building healthy relationships.
Cognitive Behavioral Therapy (CBT)
Cognitive behavioral therapy (CBT) is a psychological treatment effective for various disorders, including ADHD. Research shows that CBT significantly improves functioning and quality of life.
CBT effectively treats individuals with ADHD. CBT focuses on problem-solving and changing negative thought patterns. In addition, it is a goal-oriented approach. This sets our clients up for success because they work with their therapists to set realistic benchmarks for recovery.
Our Attention Deficit Disorder (ADHD)Treatment Programs
If you or someone you know suffers from ADHD, treatment is the first step in changing the behaviors associated with a disruptive life. Individuals need medical support from professionals who understand their specific concerns.
The treatment team can develop individualized goals. Working collaboratively with each individual, treatment facilities can develop a plan beyond a standard model and create a personable and actionable set of guidelines instead.
Partial Hospitalization Program (PHP)
A partial hospitalization program (PHP) benefits individuals struggling with ADHD. The program is ideal for patients needing more than outpatient care without 24/7 inpatient treatment. PHPs help individuals by providing a safe and structured environment with access to medical supervision, including therapy with family members and one-on-one and group therapy with individuals with the same disorder.
PHP is also ideal for addressing the symptoms of ADHD and co-occurring substance mental health disorders because it includes individual and group therapy, medication management, and other experiential therapies. Individuals can access care during the day and return home in the evenings to continue their routines. They can practice new behaviors and build social connections in a supportive community.
Intensive Outpatient Program (IOP)
A supportive home environment can make all the difference in recovery. Well-appointed treatment facilities understand the importance of family in people's lives. Because of that, we offer an intensive outpatient program (IOP).
This program suits individuals who have support at home and do not need around-the-clock care. This option is typically designed for individuals moving out of PHP. Most IOPs meet 3-4 days weekly for 3-5 hours. Think of it this way: after breakfast, you come to treatment. By lunchtime, you are ready to return to your daily obligations.
What are the Symptoms Of Attention Deficit Disorder (ADHD)?
When someone is struggling with ADHD, it can often feel like they have too many tabs open in their brain, and they cannot stay on one page for very long. What should be an easy task can often become difficult to focus on and complete. The diagnosis of ADHD is characterized by inattention and hyperactivity or impulsivity that causes some form of interference in functioning.
Other signs of ADHD in children may include:
Excessive daydreaming
Forgetfulness
Losing things
Squirming or fidgeting
Excessive talking
Taking unnecessary risks
Difficulty resisting temptation
Difficulty working with others
Trouble sustaining attention on a topic or conversation
Sometimes ADHD is not diagnosed in children. People may not realize until later that they are struggling with it. If you are an adult wondering whether you have ADHD, some symptoms include:
Impulsiveness
Disorganization
Poor time management
Excessive activity
Mood swings
Problems following through on commitments
Inability to cope with stress
Get The Help You Need Today
The benefit of seeking professional treatment for ADHD and any co-occurring disorders is a critical step towards a better quality of life. These symptoms are completely manageable with help. At The Summit Wellness Group, our compassionate and experienced therapists, counselors, and medical professionals are dedicated to helping you regain your life. The level of care and treatment we provide can help someone throughout their life and is not limited to the time they spend with us. Our care extends into long-term recovery.
Overcoming ADHD is a major achievement. While we share clients' pain as they enter our facility, we also share their happiness as they move on to the next chapter of their life.
Make the first step and call 770-299-1677 to begin your treatment at one of our OCD Treatment Centers in Atlanta, GA.
You Aren't Alone
We're Here To Help
We'd love the opportunity to help you during this overwhelming and difficult process. Our sincere passion is helping people recover so that they can live full, meaningful, and healthy lives.
Call us 24/7 at 770-299-1677. If we aren't the right fit for you then we'll utilize our expertise and connections within the treatment industry to assist you in finding the best provider for your specific needs. Alternatively, you can fill out our contact form and a member of our staff will contact you shortly.