Addiction Treatment Center
The
summit wellness group
is here to help
get in touch with us today
GET IN TOUCH WITH US TODAY
Luxury Rehab at No Additional Cost To You
Realizing that substance abuse and addiction is a real problem and recognizing the need to get help can be a difficult process. Finding a doctor or therapist that is able to provide personalized and effective care to meet a person's individual needs can be even harder. The Summit Wellness Group's team of expert clinicians has painstakingly designed a cutting edge treatment program that is supportive, caring, and unique to each person. The healing process is further supported by our luxurious 7,000 square foot treatment facility, conveniently located just north of Atlanta, Georgia.
Our Atlanta, GA Drug & Alcohol Rehab Programs

Our Day Treatment Program provides in depth programming that addresses all areas of drug and alcohol abuse, along with a focus on co-occurring disorders, codependency and more.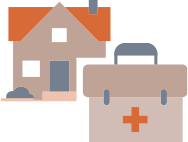 Highly flexible, while still offering an immersive and comprehensive treatment services.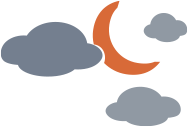 Perfect for busy professionals and students, our Evening IOP features the same intensive treatment as our other outpatient programs at hours that work with your schedule.​
We are a team of health-care professionals in Roswell, GA devoted to helping adult men and women recover from addiction to substances such as opioids, stimulants, heroin, and alcohol. We strive to fulfill our mission of treating and healing the whole person – physically, mentally, and spiritually. We provide therapy and aspects of the 12-step approach plus a wide array of clinical and holistic services to help clients achieve and maintain well-being. Our program is designed to move our clients from addiction to recovery and help them rise above their disease while restoring their lives.
Your Trusted Atlanta Drug & Alcohol Rehab Experts
Virtual Tour of The Summit Wellness Group