Intensive Outpatient Program (IOP) in Atlanta, GA
The Summit Wellness Group's IOP program in Atlanta combines intensive therapy, personalized counseling, life skills training, and more in both group and individual settings. Our intensive outpatient program does not require hospitalization or 24/7 commitment to our rehab facility.
Our lives don't stop while we seek treatment for substance abuse.
An IOP (intensive outpatient program) is the most flexible option you have for rehabilitation
.
Our program gives you access to a structured environment with treatment from leading industry professionals
.
The flexibility of our programming gives you the opportunity to continue living life while you are in treatment
.
IOP's are effective methods of treating addiction on an outpatient basis. While the quality of programs ranges a great deal, the top programs have qualified therapists, group therapy, holistic therapy, and an in-depth curriculum designed to educate, heal and develop a support system for those in early recovery from addiction or alcoholism.
Intensive outpatient treatment is typically a lower form of care and is often best for people who have already completed an inpatient program or partial hospitalization. It is also a great treatment option for people with outside responsibilities who cannot commit to more intensive levels of care.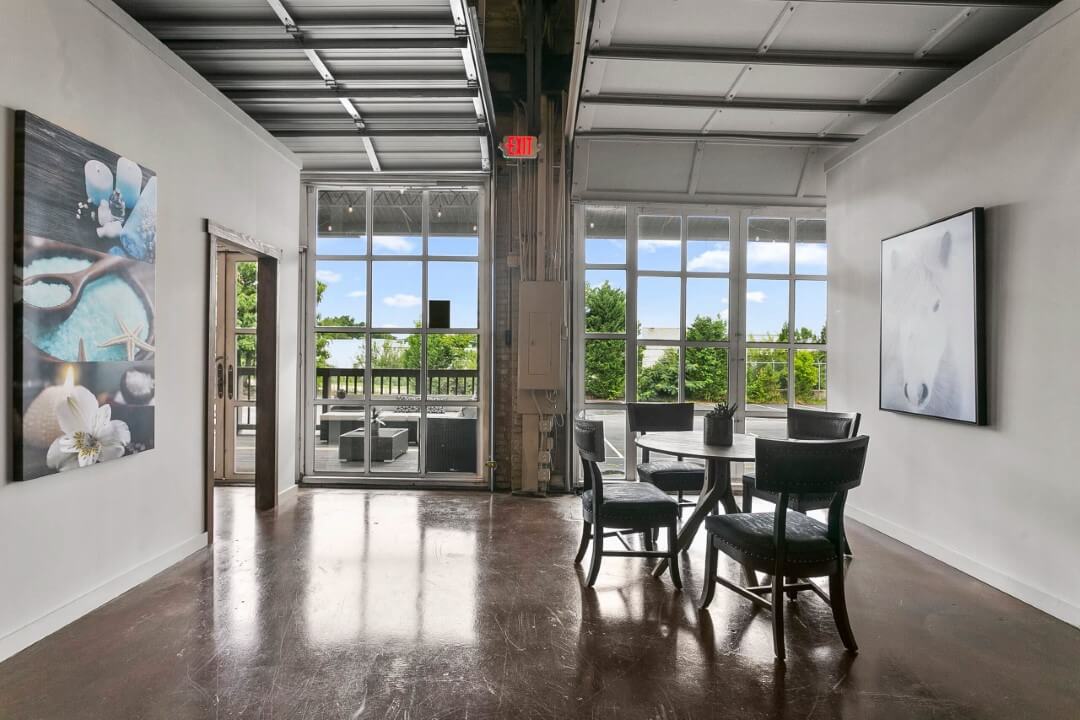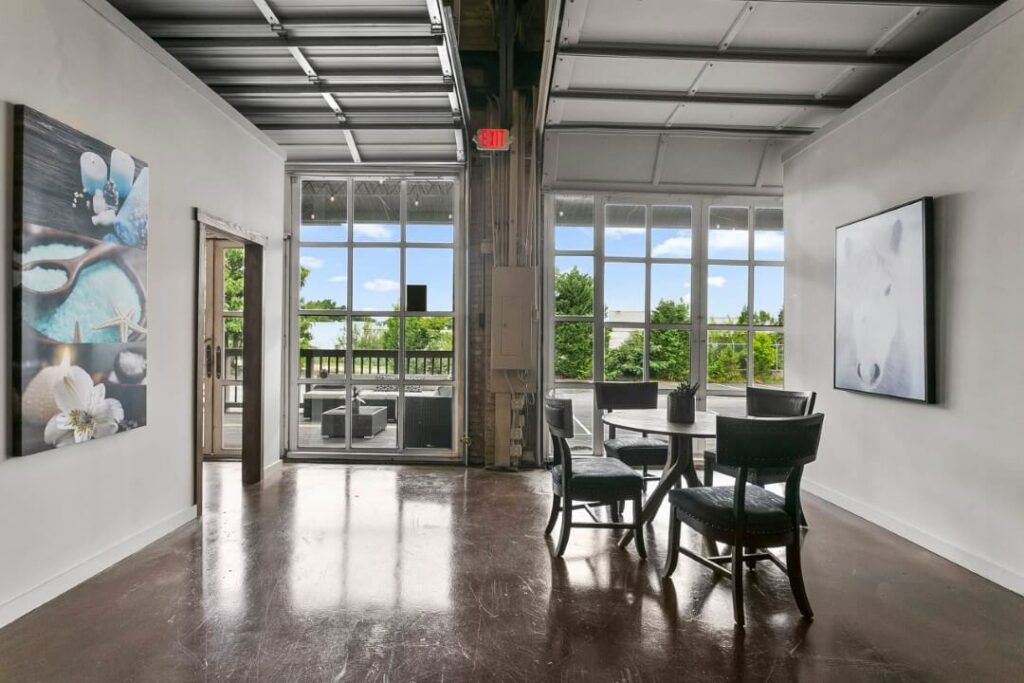 What To Expect At Our Intensive Outpatient Treatment Program
At The Summit Wellness Group, we provide several different IOP schedules to best accommodate our clients. Clients will attend this addiction treatment track for three hours for three to five days a week. We offer morning, afternoon, and evening sessions to accommodate a wide range of schedules. Our program includes a variety of evidence-based therapies provided in individual, family, and group sessions. Clients may also participate in different holistic options such as chiropractic care, meditation, yoga, or adventure therapy. We work to ensure that even clients participating in fewer hours still receive the highest level of care possible.
Our programs last for three months on average. However, the entire outpatient treatment continuum of care can last six months. Our outpatient rehabs in Atlanta require between 10-30 hours per week, with individual sessions lasting 1-2 hours depending on the type of treatment received.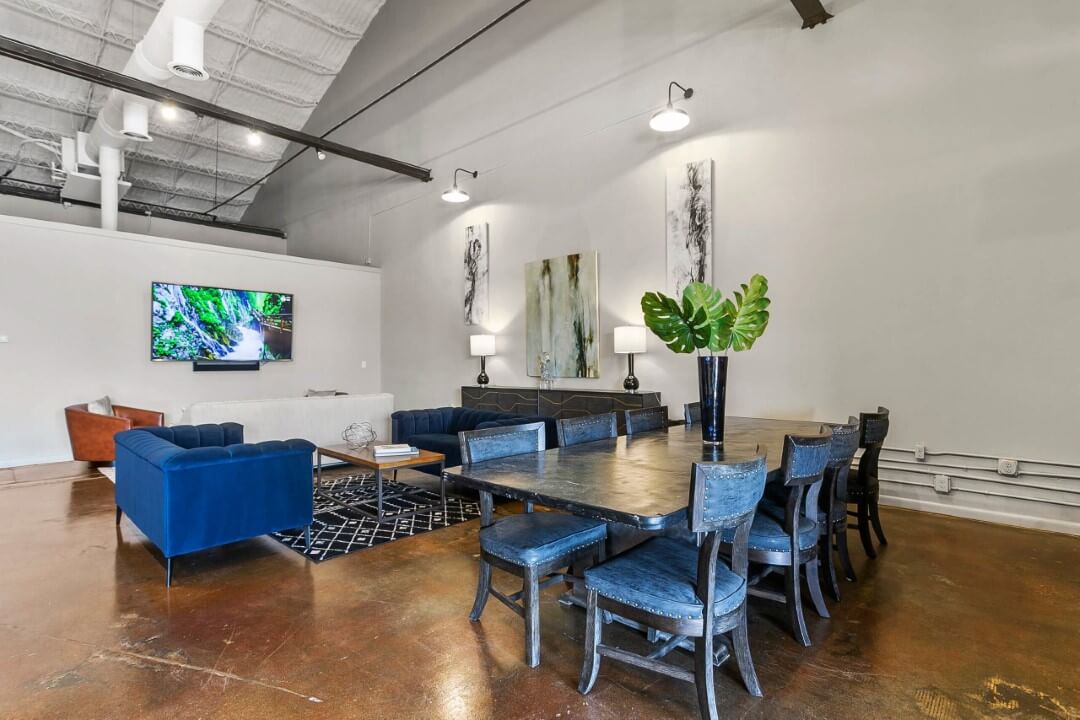 Benefits of IOP
Personalization
Because there are fewer hours of treatment in our IOP programs, it is important that we customize them to each client's specific needs
.
Based on their drug of choice and any co-occurring mental health conditions, our treatment team works with the individual to design a plan that not only fits into their schedule, but that also treats them—body, mind and soul
.
Flexibility
With three different programs offered throughout the day, we can accommodate even the busiest of schedules
.
The Summit Wellness Group believes that you should never have to choose between your sobriety and your life
.
Lower Cost
If the cost of treatment is of concern, then an IOP drug treatment program may be a better alternative to PHP or residential
. As there are fewer hours involved, the cost per day is much less than that of higher levels of care.
IOP Therapies Available at The Summit Wellness Group
Individual and group therapies are often the most vital piece of our intensive outpatient program in Atlanta, Georgia. With fewer hours to incorporate treatment, we want to make sure we utilize that time in the most effective way possible. Our programs often include:
Individual Therapy
You'll be assigned one of our therapists (Master's level or above) and meet at least one hour per week. During these one-on-one sessions, you'll work with them to process underlying trauma and other issues fueling addiction. You'll also create a personalized recovery plan, deal with ongoing issues related to your personal and professional life, and set aftercare goals.
Group Therapy
Each track of our intensive outpatient program features a different assortment of group therapy sessions. These process groups focus on core issues behind addiction, relapse prevention, accountability related to involvement in addiction support groups (12-Step and Non-12-Step), recovery tools, codependency, and more.
Family Therapy
Addiction is a disease that affects the entire family. That's why we have a heavy emphasis on supporting the family. This includes on-site family therapy overseen by your individual therapist, as well as voluntary biweekly night sessions done on a group level.
Holistic Therapy
Our list of holistic rehab modalities offered to clients of our program includes massage, chiropractic care, guided meditation, yoga, adventure therapy, and nutritional classes.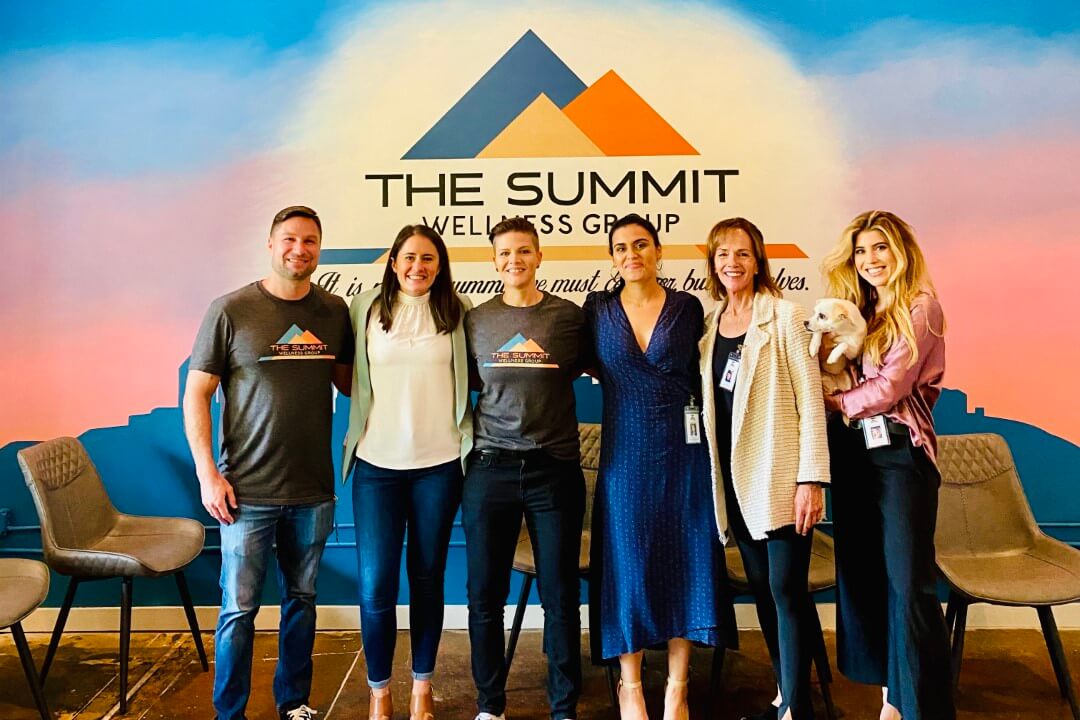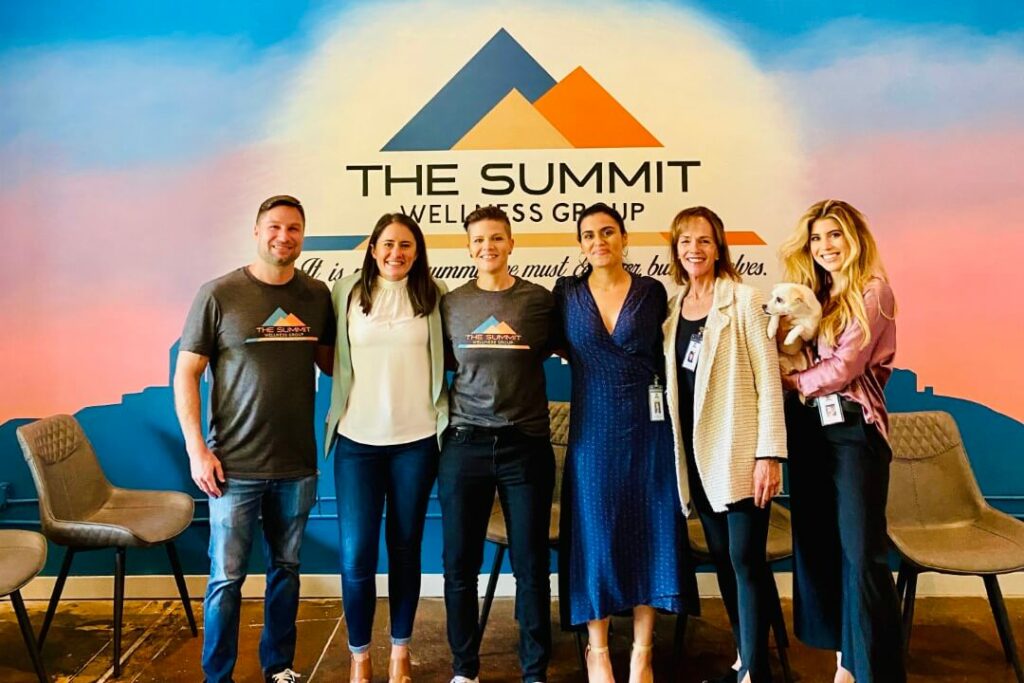 Our Atlanta Intensive Outpatient Treatment Program Schedule
The Summit Wellness Group's Atlanta intensive outpatient program
is offered
both as a step down after our partial hospitalization program and as a direct point of entry into our program for new clients
.
Clients enrolled in our Atlanta IOP
participate
in programming for three hours a day, three to five days a week
.
This is the most flexible type of intensive drug and alcohol treatment available, and we've taken it a step further, currently offering two different IOP tracks
.
Morning IOP
Monday Thru Friday
9am – 12pm

You'll start your day with our mindfulness and goal oriented "Goals and Gratefuls" group, followed by clinician led group therapy process groups and holistic treatment.
Evening IOP
Monday, Wednesday, Thursday
6pm – 9pm

Handle your work and family commitments during the day and come do treatment with us in the evening.
Cost of Intensive Outpatient Treatment at The Summit Wellness Group
About 80% of our clients use insurance to cover the cost of our intensive outpatient services. For those without insurance, we have numerous financing plans available that make self-pay a viable option. We also offer a limited number of full and partial scholarships for our outpatient addiction services.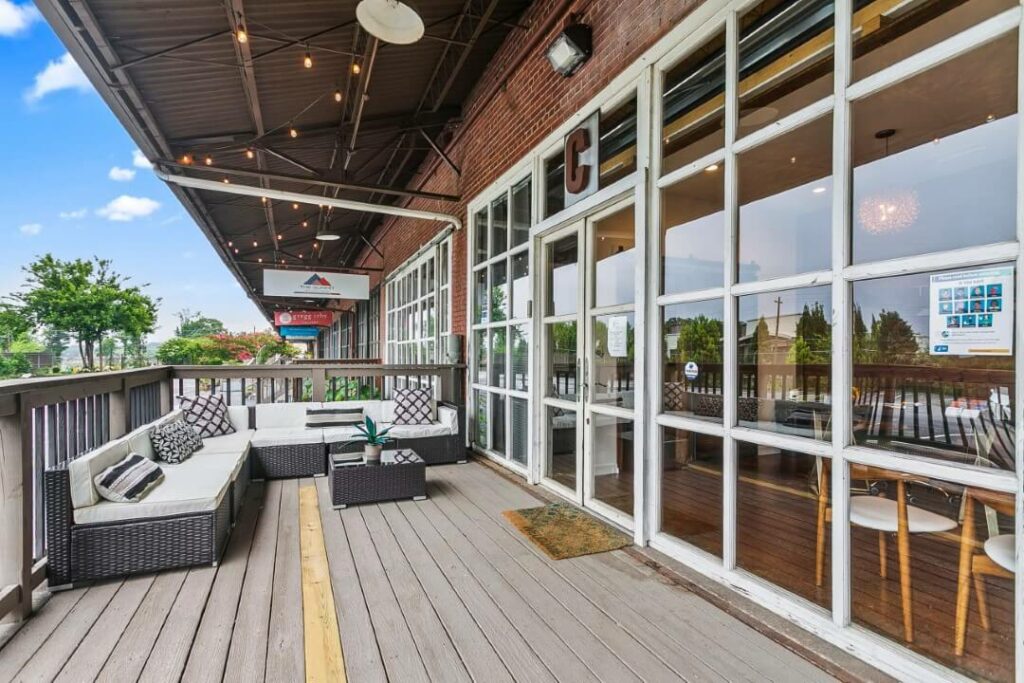 What People Have To Say About The Summit Wellness Group's Intensive Outpatient Rehab Programs

Kendall G.
The summit has been a lifesaver for me. I have been to one other iop program, and I came into the first day worried that it wouldn't be helpful, but oh my goodness, I couldn't have been more wrong. The groups are incredible, and the friendships and support that I have are a game-changer. I would advise if anyone is looking for an IOP program or any other programs to come to the summit!!! I look forward to going there three times a week (something I thought I would never say), and I am so grateful to have the summit as a part of my recovery journey.

Talitha R.
If you're looking for a top-notch facility to meet your clinical or mental health needs Summit is the IOP for you! The staff and clients are like no other. Their holistic and therapeutic approach are undoubtedly world class. From entering the facility and being greeted by Bryson, who went above and beyond to make me feel comfortable, to the therapists going out of their way to make sure my needs were being met. The clean environment and pristine facility is just the icing on the cake!

Lilly L.
I attended summit IOP in Midtown for three months and graduated a couple weeks ago. Summit Wellness center is the ONLY iop that has ever truly worked for me. I've been to countless treatment centers, IOP programs, Inpatient Treatments and sober living houses, and out of everything I've tried I highly recommend Summit above all. The staff here truly cares about all the clients and it shows. They were so helpful with every area of my life. They truly helped me figure out so many things when I felt helpless, lost and broken when I arrived.
Our Other Midtown Atlanta Addiction Treatment Programs
Aside from our Intensive Outpatient Program, we have several other treatment options available. Our Partial Hospitalization Program is a more comprehensive level of care and entails around 30 hours per week. This is usually undergone prior to IOP. Once IOP is completed, it is common for clients to step down to Outpatient Treatment. This is often the final step before someone is finished with our program. While they are encouraged to return for aftercare programs, OP is the final step of the official treatment program.
Before someone begins any of our programs, they must be in a medically stable condition. This sometimes requires a stay in a detox center to safely flush the drugs from someone's system. Even after someone is medically stable, there may be post-acute withdrawal symptoms, and in these cases, it may be advisable to enter an inpatient rehab program. Coupling IOP with a reputable sober living home is also adviseable in many situations. To find out more about the different levels of care in Midtown Atlanta drug rehab, give us a call. We are happy to help you find the safest and most effective option for you.
You Aren't Alone
We're Here To Help
We'd love the opportunity to help you during this overwhelming and difficult process. The Summit Wellness Group is located in Atlanta and all of your calls will be directed to one of our local staff members. Our sincere passion is helping people recover so that they can live full, meaningful, and healthy lives.
Call us 24/7 at 770-299-1677. Alternatively, you can fill out our contact form and a member of our staff will contact you shortly.