Suicidal Ideation Treatment
In 2021, 48,183 Americans died by suicide, making it the 11th leading cause of death in the U. S. Suicidal ideation refers to thoughts or plans to end one's life. These thoughts can range from short-lived ideas about suicide to detailed plans for carrying it out.
Dual Diagnosis Treatment Centers in Georgia (Metro Atlanta)
Suicidal Ideation Treatment Program in Atlanta, GA
Suicidal ideation is a common symptom of other mental health conditions, including depression, anxiety, bipolar disorder, and post-traumatic stress disorder. Summit Wellness Group has a suicidal ideation treatment program in Atlanta, GA, where our clients can locate the cause of suicidal ideation and develop a treatment plan with licensed professionals to combat it.
Why Choose The Summit Wellness Group?
When you work with medical professionals at Summit Wellness Group, we work to understand the underlying mental health condition(s) that is causing destructive thoughts and feelings so that you receive the appropriate treatment to address the issues and reduce the risk of suicide.
At Summit Wellness Group, we practice core values for our clients to work toward improving their behavioral health.
We treat everyone with dignity and respect.
We are committed to integrity through ethical and quality care.
We value honest and open communication.
We give clients the tools to practice self-care and personal growth.
Our newly renovated facilities cater to the unique needs of our clients. When entering our Atlanta location, clients can expect a culture unlike any you've seen. We don't model our facilities after institutions but rather a home-life environment where our clients feel comfortable and are treated with respect and dignity.
Our facility is designed to promote our core values, beliefs, and practices, which directly impact our clients' treatment. We strive to increase your chances of successful post-recovery, starting from the first step.
Our luxury facility has been thoughtfully crafted and designed to create the ideal environment for healing. Our Atlanta rehab centers are truly one-of-a-kind environments and include comfortable furnishings, gourmet meals, spa services, and treatment services designed to meet individual needs.
Elite holistic treatment options treat underlying mental disorders and substance abuse issues contributing to addiction and suicidal thoughts by addressing past trauma and unhealthy lifestyle habits. Addressing these issues helps our clients better understand themselves and the factors that lead to addiction.
Our exceptional staff has the expertise and knowledge to provide evidence-based treatment therapies tailored to each of our client's needs. Our team offers the emotional support and encouragement our clients need during rehab. The team also holds our clients accountable for their actions and behavior by helping them stay on track with their recovery goals. Lastly, our clients' personalized attention allows us to understand each person's unique needs and goals.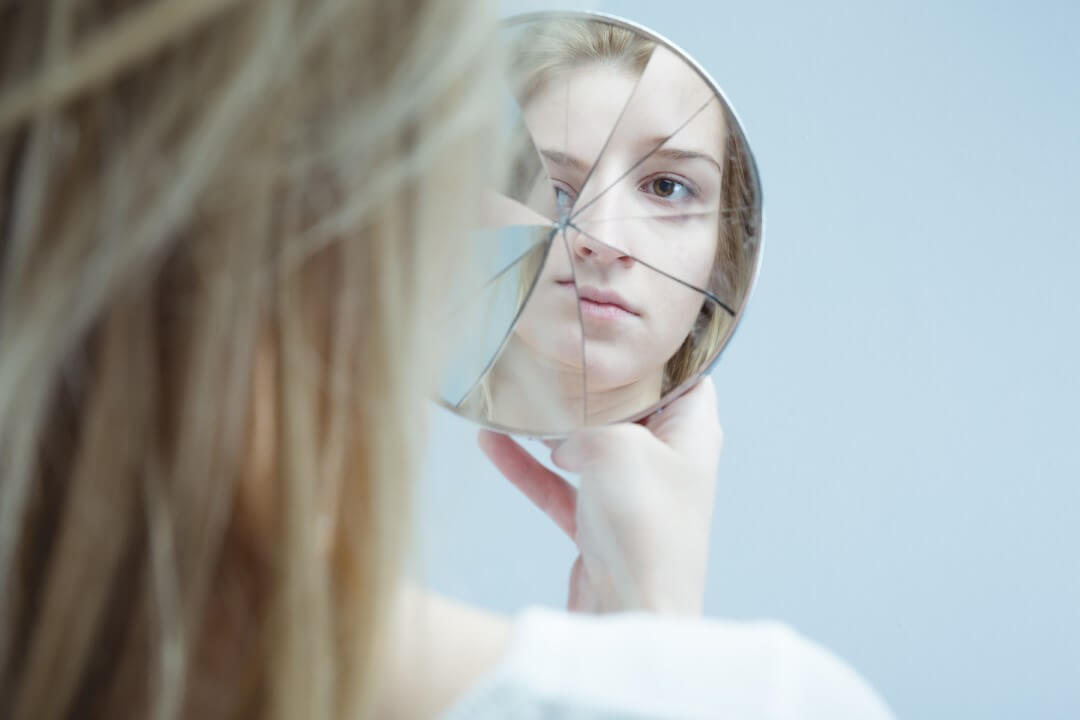 The Summit Wellness Group's Suicidal Ideation Programs
Our suicidal ideation treatment programs at the Wellness Summit Group strive to address and reduce suicidal thoughts and behaviors. Our individualized treatment plans include medically-assisted detox, day treatment, an intensive outpatient program, and sober living homes.
Partial Hospitalization Program (PHP)
Our partial hospitalization program (PHP) is a structured treatment option that provides intensive care services without requiring clients to spend overnight. We recommend PHP for individuals who have completed a higher level of care, such as residential treatment, but still need ongoing support using consent and monitoring to maintain active recovery.
Intensive Outpatient Program (IOP)
Our intensive outpatient program (IOP) provides more structure than the PHP program but less than residential care. IOPs include group and individual therapy sessions and provide the tools and support for our clients to achieve and maintain sobriety.
Our Suicidal Ideation Services
Our suicidal ideation treatment program in Atlanta helps to reduce or eliminate the thoughts and actions that tend to lead to suicidal thoughts. The treatments can involve a variety of therapy options.
At the Summit Wellness Group, we believe therapy is the key to helping our clients identify and address the underlying problems that lead to suicidal thoughts, including depression, anxiety, trauma, stressors, and stress-inducing events and challenges in life. As a result, we offer therapy options that address the whole individual when addressing suicidal ideation.
Group Therapy
Group therapy can be a highly influential component for treating mental illness. This service allows our clients to connect with others experiencing similar issues in a supportive environment. This allows our patients to have accountability for their actions, which causes them to stay motivated and committed to recovery.
During group therapy, our therapists encourage self-reflection on their thoughts, feelings, and behaviors, which allows for a deeper connection to understanding themselves, suicidal ideation, and substance use. Group therapy is another setting where our clients can learn coping skills for dealing with life's challenges, all in the presence of a licensed therapist who facilitates the sessions.
Individual Therapy
Individual therapy requires one-on-one sessions between you and your therapist. The main goal of this therapy is to identify and work through underlying issues that contribute to addiction. The Summit Wellness Group uses individual therapy because of its effectiveness in offering personalized treatment, confidentiality by sharing in a safe space, and accountability of the goals set in each session.
We have created an environment that is not only safe and secure but also highly responsive to the needs of our clients in early recovery from substance abuse and mental health disorders. The Summit Wellness Group's team of highly skilled professionals is dedicated to ensuring success in your recovery journey. We use two forms of individual therapy, cognitive behavioral therapy and dialectical behavioral therapy, where our clients develop coping strategies.
Cognitive Behavioral Therapy (CBT)
Cognitive behavioral therapy (CBT) identifies conflicting behaviors and how to change them. Our therapists help clients pinpoint negative thoughts and apply strategies to replace them with positive ones. We understand that thoughts, feelings, and behaviors are interconnected, but once those change, overall mental health improves.
Dialectical Behavioral Therapy (DBT)
Dialectical behavioral therapy (DBT) is an evidence-based approach built on the idea that individuals who experience intense emotions contribute to negative behaviors and thoughts. Our top priority with this service is to help our clients regulate their emotions and develop coping skills to manage their feelings.
DBT focuses on mindfulness, recognizing how you feel in the moment. This leads to emotion regulation and distress tolerance. Our clients develop practical communication skills and strategies that help them to maintain positive social relationships with others and themselves.
Understanding Suicidal Ideation
If you experience any thoughts of suicide, seeking immediate help is critical. Risk factors, such as mental health and substance abuse disorders, previous suicide attempts, self-harm, chronic pain, and trauma, increase the chances of suicidal ideation.
Suicidal ideation falls into two classes: passive suicidal ideation, thoughts about death or dying without a specific plan, and active suicidal ideation, which is plans and the intent to take one's life.
Regardless of the class of suicidal ideation and our client's experience, our suicidal ideation treatment program in Atlanta will create an individualized plan to meet each person's needs.
The first sign of suicidal Ideation indicates the need for immediate treatment.
Some signs to look out for are:
Thinking about wanting to die
Feeling hopeless or like there is little reason to live
Anxiety disorders
Behavioral health issues
Suicidal thoughts
Feeling unbearable emotional or physical pain
Bipolar disorder
Preexisting mental health issues
Mood disorders
Substance abuse
Changing sleeping or eating habits
In those with severe mental illnesses, suicidal ideation can occur suddenly and intensely. In crisis situations, it is important to have the resources at hand to provide intervention services. For more information regarding suicide awareness, prevention, and intervention, take a look at our Suicide Prevention Resource Guide.
What Factors Contribute To Suicidal Ideation?
There is no specific cause for why someone does or does not develop some form of suicidal thinking or attempt suicide.
However, our team of licensed professionals at our suicidal ideation treatment program in Atlanta has undergone extensive education and training in their fields. They are required to maintain specific professional licenses and are also required to receive ongoing training and professional development.
Many risk factors and life events may increase the likelihood that someone begins thinking about death or even trying it.
Previous suicide attempts
Social isolation
Criminal, financial, or legal problems
Impulsive or aggressive tendencies
Job loss
Obsessive-compulsive disorder (OCD)
Adolescent trauma
Family history of suicide
Bullying
Relationship problems
Substance abuse
Getting the Help You Need
Our Suicide Prevention Resource Guide is important for you or a loved one struggling with suicidal thoughts. Our guide provides education and awareness about the signs and symptoms of suicidal ideation, risk factors, and warning signs. This information allows you to determine the risk for suicidal ideation and guidance on how to start the conversation about suicide.
We want to normalize the discussion about suicide ideation and mental health while reducing the stigma associated with these topics. We encourage individuals struggling with suicidal ideation to reach out for support.
If you or someone you know needs support facing suicidal ideation, we encourage you to visit us at 996 Huff Rd NW, Suite C, Atlanta, GA 30318, by phone at (678) 705-8762 or by email at contactus@thesummitwellnessgroup.com.
You Aren't Alone
We're Here To Help
We'd love the opportunity to help you during this overwhelming and difficult process. Our sincere passion is helping people recover so that they can live full, meaningful, and healthy lives.
Call us 24/7 at 770-299-1677. If we aren't the right fit for you then we'll utilize our expertise and connections within the treatment industry to assist you in finding the best provider for your specific needs. Alternatively, you can fill out our contact form and a member of our staff will contact you shortly.