Suicidal Ideation Treatment
Suicide is the 10th leading cause of death in America, killing more people each year than car accidents. There is a long list of reasons why people think about and attempt suicide, varying from depression and substance abuse to trauma. Seeking help from a facility, like The Summit Wellness Group, is the best plan of action for pinpointing causes of suicidal ideation and treating them.
Prevalence of Suicidal Ideation
Treatment for individuals struggling with suicidal ideation is important for reducing the incidence, severity, and impact of thoughts of suicide. And because suicidal thoughts often occur alongside other mental health conditions, substance abuse disorders, and during withdrawal, effective, multifaceted treatment is the only way in reducing the frequency and intensity of these thoughts.
Nearly 4% of adults think about suicide each year. 29% of people who have those thoughts actually make a plan, while 12% attempt their plan. This is a preventable health crisis in America. Almost half of suicide attempts involve alcohol or drugs (primarily opiates) as the primary method. Individuals who already deal with a substance abuse disorder are 10 to 14 times more likely than sober individuals to think about and commit suicide. On top of this, people going through withdrawal often experience thoughts of suicide.
Do I Need A Suicide Ideation Treatment Center
If you experience any thoughts of suicide, seeking immediate help is critical. You may write the thoughts off as just that, a thought. You might think that it means nothing, but there is a real risk of those thoughts increasing in frequency and intensity. The first sign of suicidal ideation indicates the need for immediate treatment. Some signs to look out for are:
Thinking about wanting to die
Feeling hopeless or like there is little reason to live
Planning or looking for ways to commit suicide
Feeling great guilt or shame
Feeling trapped
Feeling unbearable emotional or physical pain
Feeling like a burden
Using alcohol or drugs more often
Increased anxiety
Withdrawing from friends or family
Changing sleeping or eating habits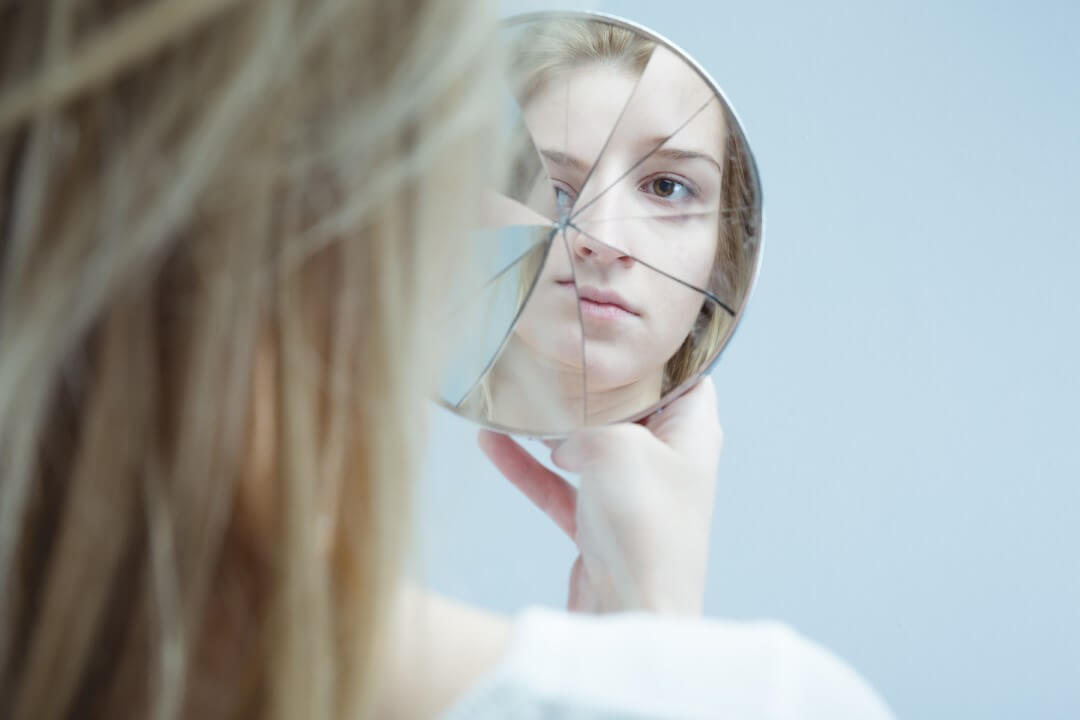 What Causes Suicidal Ideation?
There is no specific cause for why someone does or does not develop some form of suicidal thinking or attempting suicide. There are a lot of risk factors and life events that may increase the likelihood that someone begins thinking about death or even attempting it.
Previous Suicide Attempts
Mental Illness
Social Isolation
Criminal, Financial, or Legal Problems
Impulsive or Aggressive Tendencies
Job Problems or Loss
Serious Illness
Substance Use Disorder
Childhood Trauma
Family History of Suicide
Bullying
Relationship Problems
Sexual Trauma
Importance of Treatment for Suicidal Ideation
Suicide is entirely preventable. The first sign that a person is experiencing suicidal ideation indicates that it is time for treatment. There are often underlying factors that have resulted in those thoughts. A professional treatment program is the most effective form of understanding and treating the causes. Treatment centers like The Summit Wellness Group target the needs of individual clients while they are in treatment. We also provide skills and resources for continued treatment after our clients leave our facilities. We aim to help people develop healthy coping mechanisms for happier and longer-term recovery, especially when suicidal ideation and addiction are combined.
In those with severe mental illnesses, suicidal ideation can occur suddenly and intensely. In crisis situations, it is important to have the resources at hand to provide intervention services. For more information regarding suicide awareness, prevention, and intervention, take a look at our Suicide Prevention Resource Guide.
The approach taken at The Summit Wellness Group in the treatment of suicidal ideation, especially when combined with substance abuse or other mental health conditions, is to use the widest range of safe and effective tools to provide clients with the best possible chance of recovery. We use the latest medications, psychiatric therapies, and holistic treatments to treat and heal the entire person. In doing this, we have seen long-term outcomes for those who struggle with these conditions.
The most effective treatment for suicidal ideation centers around cognitive-behavioral therapy (CBT). Plans may also include holistic practices. If underlying mental illness or substance abuse disorder has caused these intrusive thoughts, medication may be prescribed. We also offer more intensive care programs for individuals needing more comprehensive and hands-on care.
Partial Hospitalization Program (PHP): As our most comprehensive plan, PHP is ideal for individuals who are struggling with suicidal ideation and substance abuse. Requiring 30 hours a week, this program still lets clients go home each night, giving them some freedom and a sense of normalcy during treatment.
Intensive Outpatient Program (IOP): The IOP program is a more standard option, offering treatment for 9 hours per week, split up in a way that fits the needs of our clients. This is the most flexible option and allows for greater program customization.
Group therapy helps our clients meet individuals struggling with similar thoughts and addictions in a setting that fosters a sense of community. Holistic therapies, such as yoga and meditation, rewire the brain to crave positive forms of coping rather than submitting to maladaptive consequences that drugs and alcohol provide. Through this combination, we have seen individuals leave our facility thriving in a way they never believed they could.
The benefits of receiving help from a treatment center are important for someone struggling with suicidal ideation, especially when other mental health conditions or substance abuse disorder have led to those thoughts. When you treat one condition without paying attention to the others, failure of treatment is likely. Failure to receive treatment for both suicide and co-occurring disorders is a major driving force for some to return to self-medication or suicidal ideation. Addressing both conditions is imperative if you hope to achieve long-term recovery. The comprehensive treatment options available at The Summit Wellness Group can give you the tools needed to use throughout the rest of your life, prolonging that recovery. The end goal for us is to help equip you with positive skills and healthy coping mechanisms to enhance your life free from suicidal ideation and addiction.
You Aren't Alone
We're Here To Help
We'd love the opportunity to help you during this overwhelming and difficult process. Our sincere passion is helping people recover so that they can live full, meaningful, and healthy lives.
Call us 24/7 at 770-299-1677. If we aren't the right fit for you then we'll utilize our expertise and connections within the treatment industry to assist you in finding the best provider for your specific needs. Alternatively, you can fill out our contact form and a member of our staff will contact you shortly.