Ambien Addiction Treatment in Atlanta, GA
You are not alone if you have trouble staying asleep at night or falling asleep. An estimated 50-70 million people in the U.S. suffer from a sleep disorder. Women reportedly suffer at higher rates than men. Individuals with financial concerns and those living in rural areas also report higher numbers. Ambien is one of the most prescribed sleep aids in the country. While it feels like an easy fix, it can also have its downside and become habit-forming. The Summit Wellness Group's Ambien addiction treatment center in Atlanta, GA, understands all too well the role that sleep plays in our lives and the role addiction can quickly take when medication is abused. Sleep is essential to our daily lives because it improves brain function, mood, and overall health.
When sleep is impacted, our entire body suffers. But addiction doesn't have to replace quality sleep. We offer professional treatment to help you overcome sleepless nights.
Understanding Ambien Addiction
Ambien is the brand name for the generic medication Zolpidem. It is a sedative-hypnotic prescription drug prescribed to individuals with trouble establishing a consistent sleeping pattern. Doctors typically prescribe the sleeping pill as a short-term solution to get people back on track with their sleeping.
GABA is the primary inhibitory neurotransmitter in the brain that produces a calming effect. It does this by slowing down the brain's activity. When this happens, you naturally feel sleepy and ready for bed. For some, this process doesn't occur naturally the way it should.
Ambien works to aid in inducing the sleepy feeling associated with a night's rest. It is typically not considered addictive if taken as prescribed and when it is stopped according to a doctor's orders. However, long-term medication use or overuse can increase its calming effect and create a euphoric state.
When Ambien is abused this way, a person has to take more to feel the same effect or get the desired sleep. The brain begins to have cravings for the medication. If an individual has been taking it for an extended period, the reverse of sleep can happen.
A person can develop insomnia or the inability to fall asleep or feel jittery or overly excited. Some individuals can have seizures due to not receiving the dosage their bodies have become used to.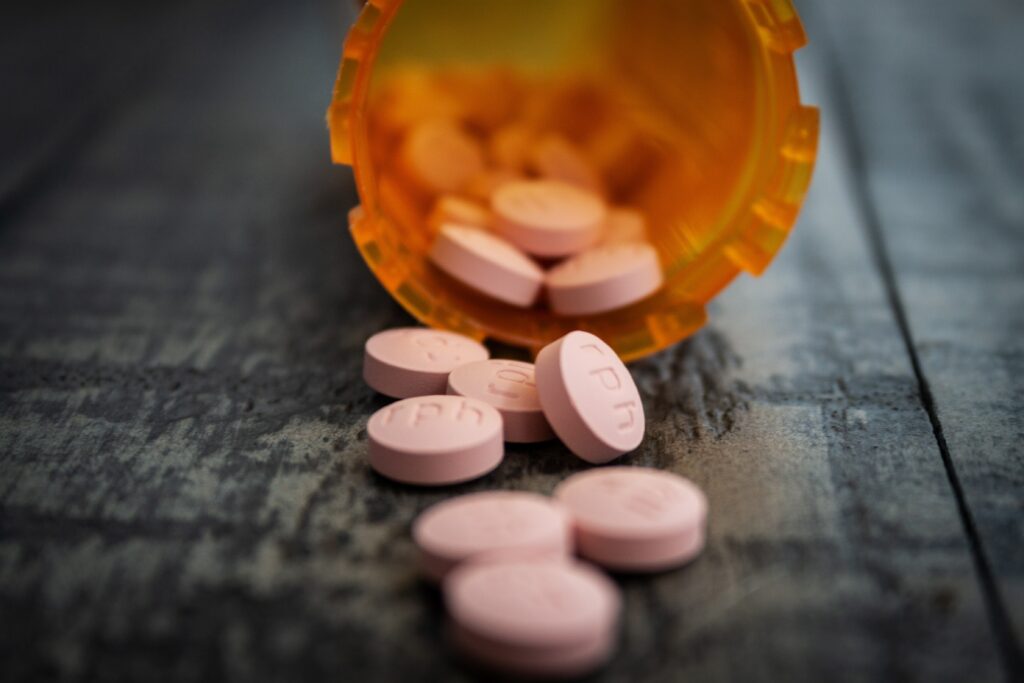 Signs of Ambien Withdrawal
Ambien abuse can lead to unpleasant withdrawal symptoms. If you or a loved one is experiencing Ambien withdrawal, seeking medical attention to avoid long-term side effects is essential.
Some of the common Ambien withdrawal symptoms include the following:
Agitation and irritability
High blood pressure
Fever
Sweating
Shakiness
Stomach cramps
Insomnia
Nervousness
Convulsions
Nausea and vomiting
Uncontrollable crying
Panic attacks
Our Ambien Addiction Treatment Programs
Once you arrive at The Summit Wellness Group to begin your program, one of our Ambien addiction specialists will assess your state, learn about your goals for treatment, and work with you to create a customized treatment plan. The plan will help you to overcome your challenges and find healthier solutions.
Medical Detox
Our medical detoxification center's mission is to guide clients through withdrawal as smoothly as possible when undergoing substance abuse treatment from Ambien addiction. One of the most challenging parts of addiction recovery starts with safely getting through detox. People often relapse because detox can have unpleasant and even dangerous side effects. When necessary, we use FDA-approved medication to assist with medical detox.

At The Summit Wellness Group, we focus on professional care with a deep understanding of addiction management and mental health. We work closely with our inpatient clients to identify the most helpful treatments to solve their Ambien use problems for sobriety after detox.
Intensive Outpatient Program
Our intensive outpatient treatment suits individuals who can't take time off from work or family commitments. This treatment lets you stay on top of your daily responsibilities while getting you help. You'll still get access to our high-quality care and support and learn the tools and resources you need to stay sober and healthy.
IOP offers weekly therapy sessions, job placement, volunteering, and support groups. We emphasize communication, socialization, structure, and discipline to combat relapse risk factors and balance daily life and living substance-free.
Partial Hospitalization Program
Our partial hospitalization program (PHP) is an outpatient level of care that meets daily on weekdays, providing an around-the-clock structure. PHPs fit the needs of those who require more guidance than standard outpatient treatment but do not need 24-hour supervision.
We make our program feel like the real world so clients can learn how to adjust to their lives. This intense program requires clients to attend group therapy sessions every day. You must have completed medical detox for Ambien addiction to ensure you're ready to benefit from therapy.
Sober Living Program
Our sober homes create an accepting environment free of Ambien and other substances for individuals in recovery. Our addiction recovery housing provides 24-hour support, access to valuable mental health and life resources, including job training and education, and a nurturing community in recovery. Combining sober living with a residential care program, PHP, or IOP builds a foundation for long-term recovery while providing accountability in a healthy environment.
Our Ambien Addiction Treatment Services
Our customized approach to treatment options sets us apart. We mix evidence-based practices with holistic therapies to treat the whole person. Treating the entire body is essential to address Ambien addiction's chemical and physical dependence and the factors that cause your sleep patterns to be disruptive and abuse to occur.
Evidence-Based Services
Cognitive Behavioral Therapy (CBT) makes individuals aware of attention and concentration problems. It improves their organization and time management. They can break down tasks more efficiently to manage their daily lives. Individuals with Ambien addiction gain confidence and can control impulsive and risky behaviors.
CBT is the "gold standard" of therapy for addiction. With the tools learned during CBT, you look within to find the link between thoughts, emotions, and behaviors. This enhances your awareness of how life's factors and decisions affect recovery.
Dialectical Behavioral Therapy (DBT) helps individuals participate in their treatment services. We use DBT to treat your Ambien addiction dependency because it effectively combines CBT, mindfulness, and acceptance strategies. DBT teaches essential skills for managing emotions, impulsive behavior, and relationships. You can set goals, track your progress, and decide your treatment.
Individual Therapy focuses on your unique needs. This therapeutic approach recognizes specific concerns, and therapists develop specialized goals for you. You work collaboratively with a therapist at our addiction center to devise topics appropriate to your needs. As the sessions continue, your discussions will evolve and change.
Family Therapy helps treat your Ambien addiction by providing understanding, support, and education for your family members. It strengthens relationships by addressing the impact addiction has on family dynamics.
It's important to realize that drug addiction isn't isolated to the person abusing the substance. Understanding the family history of drug abuse, trauma, and physical, social, and emotional abuse can contribute to a successful recovery process.
Holistic Services
Holistic therapy is where we come full circle with treating the entire person. While behavioral health practices treat Ambien addiction and dependency, holistic treatment treats the body and mind. When you find new outlets for your addiction and ways of redirecting your triggers, you lessen the side effects of Ambien abuse on the body, leading to overall wellness.
Yoga improves concentration and connects us with our bodies. Yoga effectively regulates cortisol levels and increases a person's ability to acknowledge emotions without acting on them.
Massage therapy relaxes the body and relieves joint tension by focusing on pressure points. It increases circulation and blood flow, promoting the effectiveness of the lymphatic system. Getting a massage can raise body awareness for clients who are healing from trauma that causes Ambien addiction.
Guided meditation is a significant stress reliever, leaving one feeling refreshed and energized. Clients suffering from depression, anxiety, trauma, and Ambien addiction benefit significantly from meditation as it creates inner peace and improves brain function.
Chiropractic care relieves tension in the body and brings you back to alignment from unwanted stress and pain. When dealing with Ambien addiction, acidity and toxins causes imbalances. Like yoga and meditation, chiropractic care can lower stress hormone levels.
Adventure activities are a way to step outside Ambien addiction treatment and experience the world while socializing with peers. From hiking to coffee shops, bowling, and horse farms, there are always new experiences that can lead to finding sober hobbies.
Nutrition programs can improve our bodies, lead to a more efficient immune system, and naturally replenish dopamine levels without abusing Ambien.
Therapeutic fitness is vital to the healing process. By releasing endorphins, exercise reduces feelings of drug-induced anxiety and depression healthily.
Art therapy serves as an outlet for emotions and recognizes self-expression. Art exercises promote healing through addressing and processing experiences that can be too difficult to verbalize or confront directly during individual or group therapy.
Aftercare Services
Aftercare is a critical next step after a substance use disorder treatment program. Participating in aftercare can increase the chance of long-term sobriety by up to 70%. The Summit Wellness Group offers various supportive services and strategies to help you transition back into your daily life after completing a formal Ambien addiction treatment program.
Relapse prevention provides you with healthy habits and coping mechanisms to manage cravings. We use a combination of CBT, mind-body relaxation, community outreach, and 12-step groups. Participating in these groups can keep you accountable for sustaining substance abuse. The road to recovery can be challenging, but with ongoing support, it's possible.
Non-12-step programs use different techniques to target problem areas in our clients' lives. We encourage you to take an active role in controlling your addiction.
Some of the most common forms of non-12-step treatments include the following:
Medication Assistance and Management (MAT)
Individual, Group, and Family Therapy
Dual Diagnosis Treatment
SMART Recovery
Refuge Recovery
Why Choose The Summit Wellness Group
There is a large number of Ambien addiction treatment centers all over America. Choosing the right one for you is essential. We are a primary treatment provider for Ambien addiction in Georgia.
Our Facilities
We currently have two locations in Georgia, both designed with your recovery journey in mind. We want you to feel welcome and relaxed when you enter the front door. Combining touches of home with modern design, each detail was handpicked to enhance a peaceful and positive recovery process.
Our Staff
Here at The Summit Wellness Group, our team of professionals and people in recovery understand what you feel when you come to us. We want to do everything possible to ensure you leave our facilities having received the utmost care.
We work with you daily to ensure your needs are met. We pride ourselves on our commitment to your recovery. You won't ever be "just" a client when you see us. You will be welcomed with open arms into a family that continues to provide support even after the end of your program because your recovery is important to us.
Our Reviews
We take recovery seriously, and our alum testimonials and reviews prove that. We continually work to improve our treatment plans and practices based on feedback and value the voices of the people who walk through our doors and expect us to help them.
Get The Help You Need Today
Our admission team is ready to guide you through the process. The call to our treatment facility is free and confidential. Our compassionate staff will ask you questions to understand your situation better.
Give us a call at 770-609-1899 or email contactus@thesummitwellnessgroup.com.
You Aren't Alone
We're Here To Help
We'd love the opportunity to help you during this overwhelming and difficult process. Our sincere passion is helping people recover so that they can live full, meaningful, and healthy lives.
Call us 24/7 at 770-299-1677 or fill out our contact form and a member of our admissions team will contact you shortly.