Histrionic Personality Disorder Treatment
For some individuals, understanding their boundaries, knowing when it is appropriate to give someone else space, and effectively communicating with others can be challenging. These are signs of histrionic personality disorder (HPD). A histrionic personality disorder is the need to be praised, complimented, and recognized consistently. Even if the person hasn't done anything remarkable, they feel empowered by recognition and attention. The Summit Wellness Group's histrionic personality disorder treatment in Atlanta, GA, understands the symptoms of histrionic personality disorder and the need to be the center of attention in all situations. Attention-seeking behavior can have its roots in a variety of reasons as well as other mental health conditions.
Our healthcare staff uses the latest psychotherapy treatments and understands the complexity of personality disorder symptoms. We strive to help you get to a better quality of life in a supportive psychotherapy environment.
Dual Diagnosis Treatment Centers in Georgia (Metro Atlanta)
Importance of Histrionic Personality Disorder Treatment
People with histrionic personality disorder tend to be the life of the party. They promote a positive self-image, which draws others to them. They give off the impression that they are vibrant and full of life. This can lead to lowered inhibitions and engaging in risky behaviors, including sex and other risk factors that can be detrimental.
Even though histrionic personality disorder is prevalent in both men and women, it is more common in women. Women are usually diagnosed as teenagers or in early adulthood.
Many people are charming and flirty and like to be paid attention to. However, when a person must be the center of attention at all costs or become depressed if they aren't, it can lead to HPD. It can cause problems with maintaining any relationship, social or professional.
HPD is very similar to narcissistic personality disorder. Narcissistic individuals brag about themselves to others to the point of obsession. Regardless of how big or small an accomplishment, task, or deed they complete, they will share with others.
HPD is classified as a Cluster B disorder. This classification means individuals display dramatic, overly emotional, impulsive behavior, mood swings, and erratic episodes.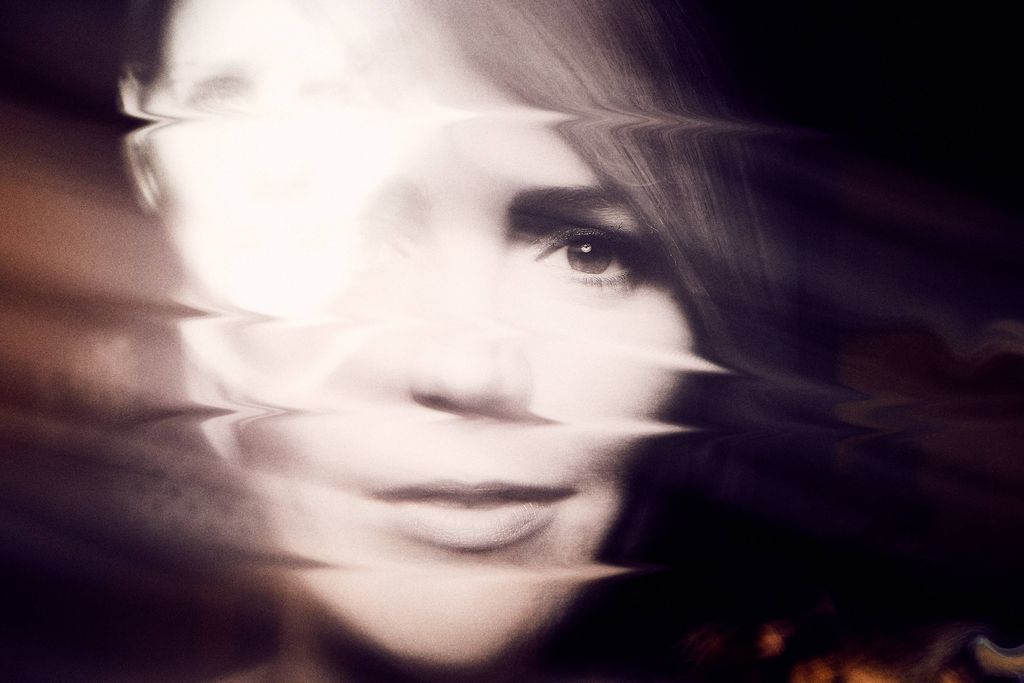 Why The Summit Wellness Group
Programs at our metro Atlanta locations in Roswell and Midtown are unique and different from most other rehabilitation facilities. We place our clients at the highest level of priority. Clinicians help develop plans and treatments centered around their needs. We offer the following:
Highly individualized care that caters to the specific needs of each of our clients. Rather than trying to fit you into our programs, our medical professionals fit our programs to your needs.
Small group sizes allow you to receive feedback from leaders and other clients. This will enable you to take an active role in your recovery process. We believe that this helps to validate your voice and experience without the approval of others.
A favorable client-to-staff ratio of 2:1 is far above other Georgia treatment providers. Our staff can devote more time to each of our clients, ensuring that the level of care we provide never falters.
A diverse group of facilitators and therapists. We can match you with the best team of people with the knowledge base, resources, experience, and dedication to help battle your mental health conditions and substance abuse together.
Licensed clinicians run each of our groups and programs. We're constantly updating resources and methods to keep our practices up-to-date. The type of therapy you or your loved one receives will help to get a handle on this psychiatric disorder.
Our Treatment Services for Histrionic Personality Disorder
HPD is a disorder listed in the Diagnostic and Statistical Manual of Mental Disorders. Because of such, The Summit Wellness Group offers several evidence-based approaches for treating histrionic personality disorder. Our clients can learn coping skills for dealing with life's challenges during our therapy sessions for a diagnosis of histrionic personality disorder. This occurs in the presence of a licensed therapist who facilitates the sessions.
Behavioral Therapies
Evidence-based practices for addiction are beneficial because they provide a framework for treatment. The Substance Abuse and Mental Health Services Administration (SAMHSA) has studied, evaluated, and approved these practices. They are proven to help individuals recover from histrionic personality disorder.
Cognitive Behavioral Therapy (CBT) identifies conflicting behaviors and how to learn coping skills for them. We help you pinpoint negative thoughts and apply strategies to replace them with positive ones. We understand that thoughts, feelings, and behaviors are interconnected, but once those change, overall mental health improves.
Dialectical Behavioral Therapy (DBT) is an evidence-based approach built on the idea that individuals who experience intense emotions contribute to negative behaviors and thoughts. DBT focuses on mindfulness, recognizing how you feel in the moment. This leads to emotion regulation and distress tolerance.
Eye movement desensitization and reprocessing (EMDR) helps our clients process and overcome traumatic experiences. EMDR is based on the idea that unresolved traumatic memories are stored in the brain because individuals can experience distress and symptoms years after the event. EMDR involves a structured approach that includes identifying a target memory. Using eye movements, sounds, or taps, your therapist will activate the brain's natural healing processes.
Experiential therapy emphasizes engaging in physical, sensory, and emotional experiences. These promote emotional healing and personal growth. Rather than talking, our experiential therapy encourages clients to participate actively in hands-on activities.
Our experiential therapies include role-playing, art, music, or outdoor activities. Our clients can explore and express their thoughts, feelings, and behaviors. Unresolved emotions and conflicts are often stored in the body. However, by experiencing and processing them in a safe and supportive environment, our clients can gain new insights, increase self-awareness, and develop coping skills.
Motivational enhancement therapy (MET) is a tool therapists use to help clients overcome their disdain for seeking treatment. It can be used to motivate a person to seek rehabilitation, and it can be used to encourage them to give therapy a shot.
It typically consists of 2-4 sessions in which a therapist talks with their client about their substance abuse. MET also incorporates self-motivational statements, plan development, and coping skills.
Holistic Therapy
Holistic therapy in substance abuse and mental health treatment aims to address the individual as a whole person. Rather than treating only focusing on your psychological issues, holistic therapy promotes the person's overall well-being.
Our therapists consider our clients' physical, emotional, mental, and spiritual well-being, allowing them to achieve balance and develop coping skills. We use several holistic therapy services, including the following:
Art
Yoga
Fitness
Massage Therapy
Guided Meditation
Chiropractic Care
Adventure Activities
Nutrition
Non-12-Step
12-step programs ask participating individuals to accept that addiction is a disease they cannot control. To overcome it, they must surrender to some higher power and ask that higher power for help. 12-step groups you may be familiar with are Alcoholics Anonymous or Narcotics Anonymous.
As a non-12-step program, we use many techniques to target problem areas in our clients' lives. We encourage them to take an active role in controlling their addiction.
Relapse Prevention
Relapse prevention is a set of techniques our therapists use to prevent our clients from returning to destructive behaviors and thinking. The therapist assists the client with identifying triggers and exchanging them for positive behaviors. The goal for this component of a treatment plan is long-term recovery by preventing addictive behaviors.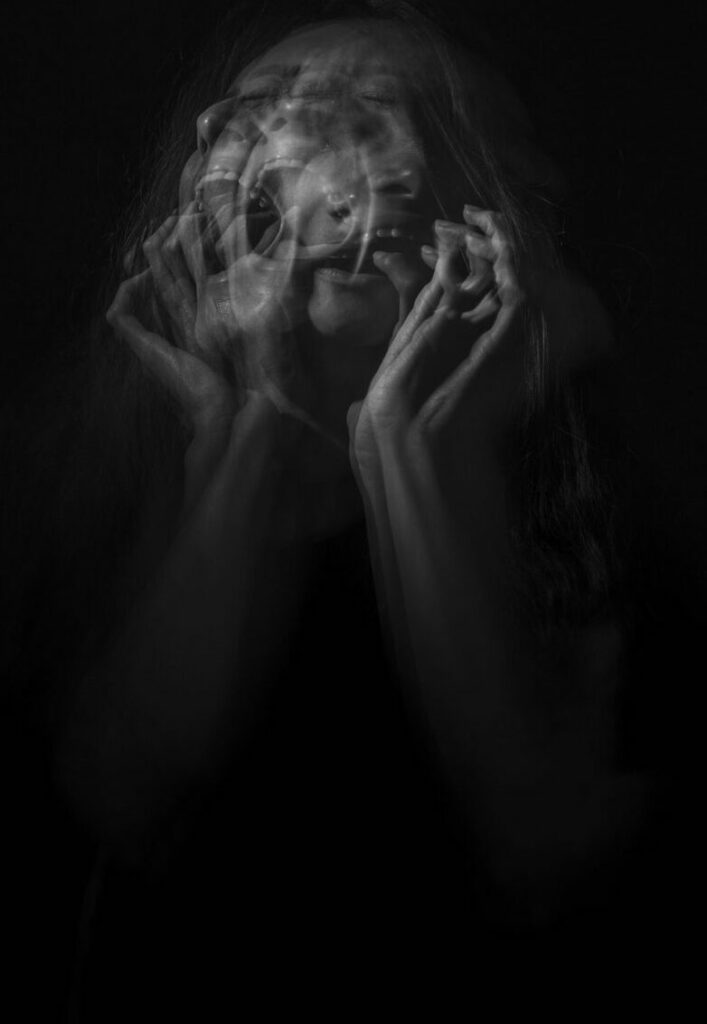 Our Treatment Programs for Histrionic Personality Disorder
Treatment is the first step in changing the behaviors associated with a disruptive life. Individuals need medical support from professionals who understand their specific concerns.
The treatment team can develop individualized goals. Working collaboratively with each individual, treatment facilities can develop a plan beyond a standard model and create a personable and actionable set of guidelines instead.
Through proper medication and support, individuals with a histrionic personality disorder can manage their symptoms and reduce the negative impact of impulsive control behaviors on their lives.
Intensive Outpatient Program (IOP)
A supportive home environment can make all the difference in recovery from a histrionic personality disorder. This program suits individuals who have support at home and do not need around-the-clock care from a mental health professional. This outpatient treatment option is typically designed for individuals moving out of PHP. Most IOPs meet 3-4 days weekly for 3-5 hours. Think of it this way: after breakfast, you come to treatment. By lunchtime, you are ready to return to your daily obligations.
Partial Hospitalization Program (PHP)
A partial hospitalization program (PHP) benefits individuals with a histrionic personality disorder. The program is ideal for patients needing more than outpatient care without 24/7 inpatient treatment. PHPs help individuals by providing a safe and structured environment with access to medical supervision, including individual therapy, therapy with family members, and one-on-one and group therapy with individuals with the same mental health disorder and substance abuse issues.
PHP is also ideal for addressing the symptoms of histrionic personality disorder and co-occurring substance use disorders (SUD) because it includes individual and group therapy, medication management, and other experiential therapies. Substance abuse services are integral for comprehensive care at our addiction and treatment centers.
Individuals can access care during the day and return home in the evenings to continue their routines. They can practice new behaviors, overcome anxiety, and build social connections in a supportive community.
Sober Living Program
Sober living is just what the name says. These are homes away from home. Our clients have a supportive community and can start their new lives free from suicidal ideation and substances. Residents in sober-living homes commit to abstaining from substance use while participating in an outpatient program, leading to suicide prevention.
Living in a sober environment helps our clients develop new habits and routines with support groups undergoing gambling or other addiction treatment. They apply what they learned during treatment to their daily lives. This is where the real world meets recovery.
Consider a sober living home as a support system as you practice new skills, gain unique insight, and shape your new life in recovery. Our clients do this with other people who are facing the same challenges. We have adolescents, young adults, and older adults in our sober living homes.
Recognizing Signs and Dangers of Personality Disorder
Individuals with personality disorders can live a better quality of life with the proper support. Early intervention and treatment are necessary for this to happen.
Below are some common signs to be aware of:
Emotional instability is where changes can occur within the same day or even same occasion
Broken relationships for no real reason that were previously stable
Inflicting self-harm or suicidal behavior regarding thoughts, actions, and plans
Engaging in impulsive and risky behaviors
Struggling with personal identity or understanding a sense of self and self-awareness
Patterns of self-destructive behaviors, beliefs, or actions
Even though living with histrionic personality disorder can be difficult, learning coping skills to manage the symptoms can improve health, daily functions, and social relationships. Take the first step by visiting us today. You will find a welcoming treatment center, support groups, and resources to help you begin the journey to recovery and an overall healthy lifestyle.
Reach out now by calling 770-299-1677 or emailing us at contactus@thesummitwellnessgroup.com.
You Aren't Alone
We're Here To Help
We'd love the opportunity to help you during this overwhelming and difficult process. Our sincere passion is helping people recover so that they can live full, meaningful, and healthy lives.
Call us 24/7 at 770-299-1677. If we aren't the right fit for you then we'll utilize our expertise and connections within the treatment industry to assist you in finding the best provider for your specific needs. Alternatively, you can fill out our contact form and a member of our staff will contact you shortly.