The Summit Wellness Group - Midtown
The Summit Wellness Group's facility in Midtown Atlanta is unlike anything else you'll see in the state. Located just 2 miles from The Georgia Aquarium and Georgia Tech's main campus, The Summit Wellness Group combines all the latest therapies and holistic treatments to fully support recovery from drug addiction. Our luxurious facility is Joint Commission Accredited and every detail is designed to provide a safe, healing space for our clients.
Welcome To The Summit Wellness Group in Midtown Atlanta
Evaluating Atlanta rehabilitation centers can be very overwhelming. It's very difficult to know where to turn for this important, potentially life-changing decision. The Summit Wellness Group provides clients with comprehensive and cost-effective treatment programs that address a wide variety of substances and mental health conditions. Our Midtown Atlanta center is one of the highest-rated centers in Georgia because we place our clients first.
Who Can Benefit From Our Midtown Programs
At The Summit Wellness Group, we help professionals, young adults, veterans, LGBTQ, seniors, and parents who struggle with substance abuse and dual diagnosis mental illnesses. We refer adolescents to partner programs. Our Atlanta drug rehab is beneficial for individuals who have never received treatment before, as well as for those who have participated in programs and felt that they did not help. We also have special relapse prevention support groups for individuals who have relapsed and are in need of help once again.
We know each person's life and schedule are different, so we offer several different treatment options to support long-term recovery. Our partial hospitalization treatment program is perfect for individuals who are able to dedicate their entire day to a program, whereas our intensive outpatient program is especially beneficial to professionals or individuals with outside responsibilities that prevent full-time enrollment.
The Summit Wellness Group – Midtown
Address:
996 Huff Rd NW, Suite C, Atlanta, GA 30318
Phone:
678-705-8762
Hours:
Monday: 24 hours
Tuesday: 24 hours
Wednesday: 24 hours
Thursday: 24 hours
Friday: 24 hours
Saturday: 24 hours
Sunday: 24 hours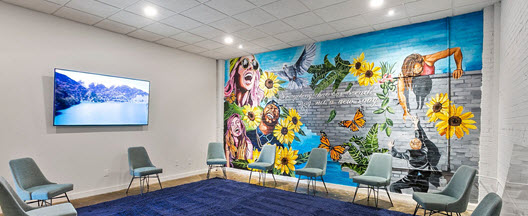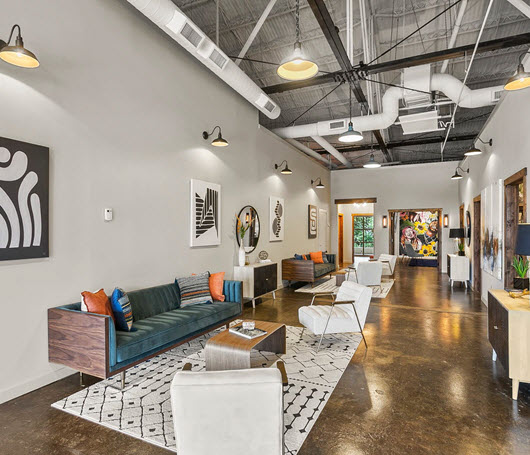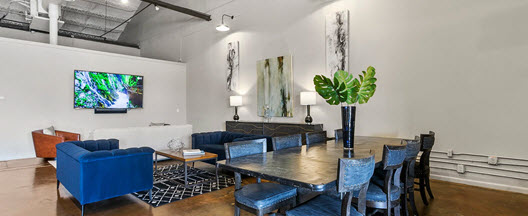 Benefits of our Midtown Programs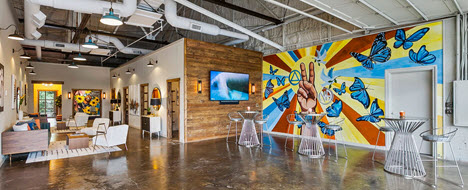 Culture / Feel
There is nothing about our program that feels institutional. Unlike many other providers, The Summit Wellness Group is family-owned. You'll feel the love and compassion from the moment you step into our building.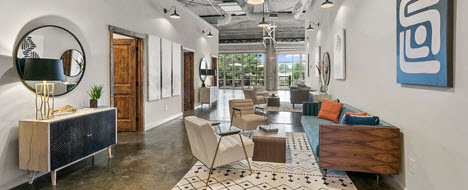 Luxurious Facility
Every aspect of our gorgeous treatment facility has been painstakingly crafted and designed to create the ideal environment for healing to take place. Our Midtown Atlanta facility is truly a one-of-a-kind environment for our clients to heal.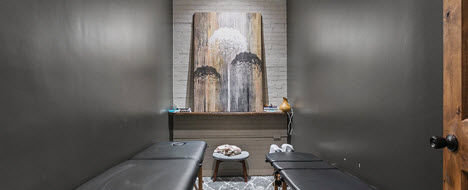 Elite Holistic Treatment
We provide expert on-site holistic health services such as massage therapy, acupuncture, guided meditation, yoga, chiropractic care, adventure activities, and more.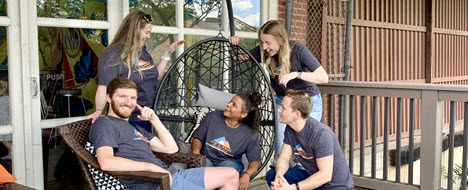 Exceptional Staff
Every member of staff is highly experienced and qualified to help you. And beyond the credentials, we truly care. These are not just jobs to us. Our passion is to bring healing to men and women suffering from addiction.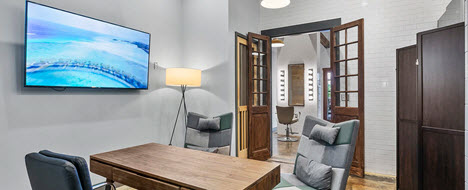 Cutting Edge Treatment Programming
We combine multiple styles of individual counseling with cutting-edge treatment services like brain mapping and MAP programming to provide our clients with the best possible recovery outcomes.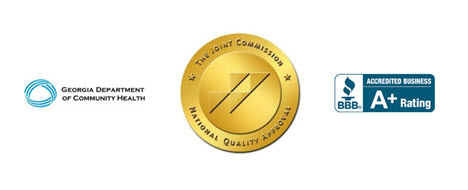 Reputation
We're highly respected in the treatment community, licensed by the state of Georgia and have Joint Commission Accreditation. Read what our past clients have to say about us on Google and other 3rd Party Sites.
The Summit Atlanta Rehab Programs
The Summit Wellness Group's rehab in Atlanta features the following core addiction treatment programs:
PHP
This is our most intensive level of outpatient care, featuring full day treatment from Monday through Friday.
IOP
IOP provides clients with an exceptional level of healing while fitting into even the busiest of schedules.
Outpatient
Our least restrictive level of care, but important for ongoing support prior to participation in our aftercare program.
Medical Detoxification
The first step in the recovery journey in which clients are medically supervised during the physical withdrawal process.
Residential Treatment
Often recommended for individuals with moderate to severe addictions as well as those chronic relapsers.
Sober Living
Supportive living that is often coupled with some level of outpatient treatment.
The above 3 levels of care are not part of The Summit Wellness Group Program. However, we recognize that they are vital to one's long-term sobriety. As such we often refer clients in need of detox or inpatient care to one of our network of partner substance abuse treatment centers in Georgia.
Our Approach to Addiction Treatment
We utilize an integrated approach to treating addiction. Our programs consist of a mix of the latest evidence-based talk therapies, holistic modalities, and specialized groups. On top of that, we utilize the latest advancements in technology such as on-site brain mapping biofeedback therapy. We also support our clients with medication-assisted therapy options.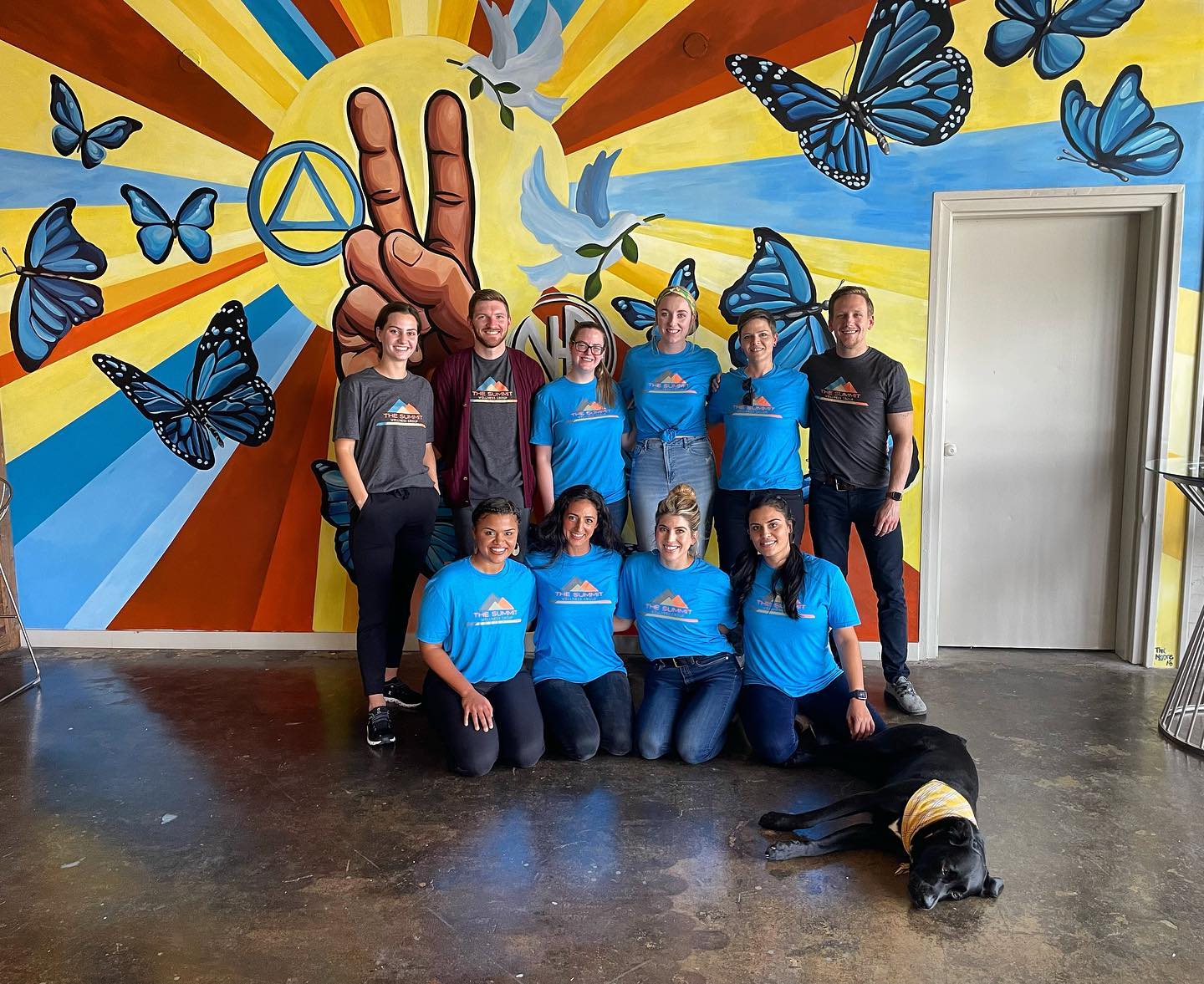 While many Atlanta drug treatment centers advertise holistic services, few deliver them. All of our holistic rehab therapies are offered on-site, at no additional cost to our clients:
Guided Meditation
Yoga Classes
Therapeutic Massage
Acupuncture
Chiropractic Care
Adventure Therapy
Music Therapy
We offer many different groups as part of our comprehensive curriculum. Our groups occur daily and are a primary focus of our program: relapse prevention groups, early recovery skills, neurobiology education, codependency education, healthy living skills, co-occurring illnesses education, mindfulness, and grief and loss groups. The level of care that the individual is attending will determine the number of hours the client attends group per week.
Medication-Assisted Therapy
Any approach combining counseling and behavioral therapy with medications in the treatment of substance use disorders. The medications utilized in this type of treatment typically resemble the patient's drug of choice in certain ways but are much safer and easier to monitor and control. An example of a widely-applied MAT is the use of buprenorphine (Suboxone) to suppress cravings for, and withdrawal symptoms of, opioids.
A mind-body technique involving the use of visual or auditory feedback for the purpose of gaining control over certain involuntary bodily functions including, but not limited to, heart rate, breathing rate, skin temperature, muscle tension, blood flow, blood pressure, and pain perception. Brain mapping can be useful in treating substance abuse because it enables clients to get a better understanding of their own involuntary bodily functions, which can also assist therapists in more adequately customizing a treatment plan.
More About the Therapies Available at our Midtown Location
Psychological and behavioral therapies and methodologies continue to evolve with each passing year. The team of expert clinicians at our Midtown treatment center utilize the following therapies to treat drug and alcohol addiction:
Counties: Cobb, Coweta, Clayton, Dekalb, Douglas, Fayette, Fulton, Gwinnett, Rockdale.
Cities: Atlanta, Buckhead, Chamblee, College Park, Decatur, Doraville, Downtown, East Point, Midtown, Sandy Springs, Smyrna, Vinings
Landmarks: The Summit Wellness Group – Midtown Atlanta is located less than 3 miles from Atlantic Station, The Georgia Institute of Technology campus, The High Museum of Art and The Georgia Aquarium.
Directions: The easiest way to reach us by highway is to drive to the Downtown Atlanta Connector (where I-85 and I-75 meet) and take the 17th street exit. Take 17th street until it dead-ends into Howell Mill Road, and then turn left. You'll then take the very first right on Huff Road NW. Drive past Atlanta City Water Works Reservoir Number One and we're located on the left.

Amie S.
Summit Wellness Group truly helped me get my life back. Day one I felt comfortable enough to share what I had been bottling up for so long. The staff is amazing and they honestly care about your day to day life and well-being. The activities they intertwine into group sessions let you get out of your own head. I will forever be thankful for this place and the people there.

Laura M.
The team at The Summit Wellness Group are truly one of a kind. They are genuine caring people that help pave the way and hold the hand of each one of their clients and family members in search of help for themselves or their loved one. A solid program that transforms and saves lives! I highly recommend them!

Lillian J.
Summit provided me with the highest quality of care I've experienced in my recovery journey. The staff are all very competent, and genuinely care about their clients well being. I left there will tools and coping skills that I will use on a daily basis.
You Aren't Alone
We're Here To Help
The Summit Wellness Group's Midtown Atlanta admissions team is standing by 24/7 to support you. There are three ways to get in touch with us. You can call us at 678-705-8762, click here to open a chat with us or fill out our contact form.