PTSD and Trauma Treatment
You are in mid-conversation with someone. Suddenly, a sound, smell, or touch triggers your mind that you aren't safe. Your brain shuts off and tells you everything you encounter is scary. The only response you have is to disconnect from everything. The other person has no idea what is happening inside your mind. You feel all alone.
Dual Diagnosis Treatment Centers in Georgia (Metro Atlanta)
PTSD Treatment Program & Trauma Recovery Centers in Atlanta, GA
That's what living with post-traumatic stress disorder (PTSD) feels like. But it doesn't have to be that way. The PTSD treatment program in Atlanta, GA, at The Summit Wellness Group, offers treatment options. You can break the walls of isolation and regain a better quality of life.
PTSD develops after individuals experience or witness a traumatic event or series of events. A traumatic event could be combat, a car accident, rape, or a natural disaster. A series of events can include repeated domestic violence, sexual assault or abuse spanning an extended period, or consistent bullying.
PTSD in Atlanta, Georgia, is a public health concern. No one should be forced to relive painful experiences that can be debilitating and interfere with daily life.
Below are some facts about its current status in Georgia.
PTSD doesn't discriminate. Individuals who have experienced a traumatic event are subject to mental health disorders. However, proper treatment and support can put a stop to it. Effective treatment is a phone call away.
Why Choose The Summit Wellness Group?
We are independently owned and operated. This gives us the ability to create our policies and procedures. We can also design treatment plans for our client's specific needs. We use this to our advantage. Our clients receive personalized healthcare specific to their goals.
The Summit Wellness Group's mental health professionals provide the latest therapies. We also offer a variety of holistic treatments. Our cutting-edge treatment programming is done in our luxury facilities. Some of our many amenities include private bedrooms, fully stocked kitchens, quiet spaces, and catered meals. Our clients also have a community of peers they can relate to.
The Summit Wellness Group is Joint Commission Accredited. This means our treatment team provides safe, high-quality care for our patients. That care extends to our core values.
We have two locations near Atlanta, Georgia. Our Midtown location is at 996 Huff Rd NW, Suite C, Atlanta, GA 30318. Our Roswell location is 745 Hembree Pl., Roswell, GA 30076. Both locations have a 5/5 rating on Google.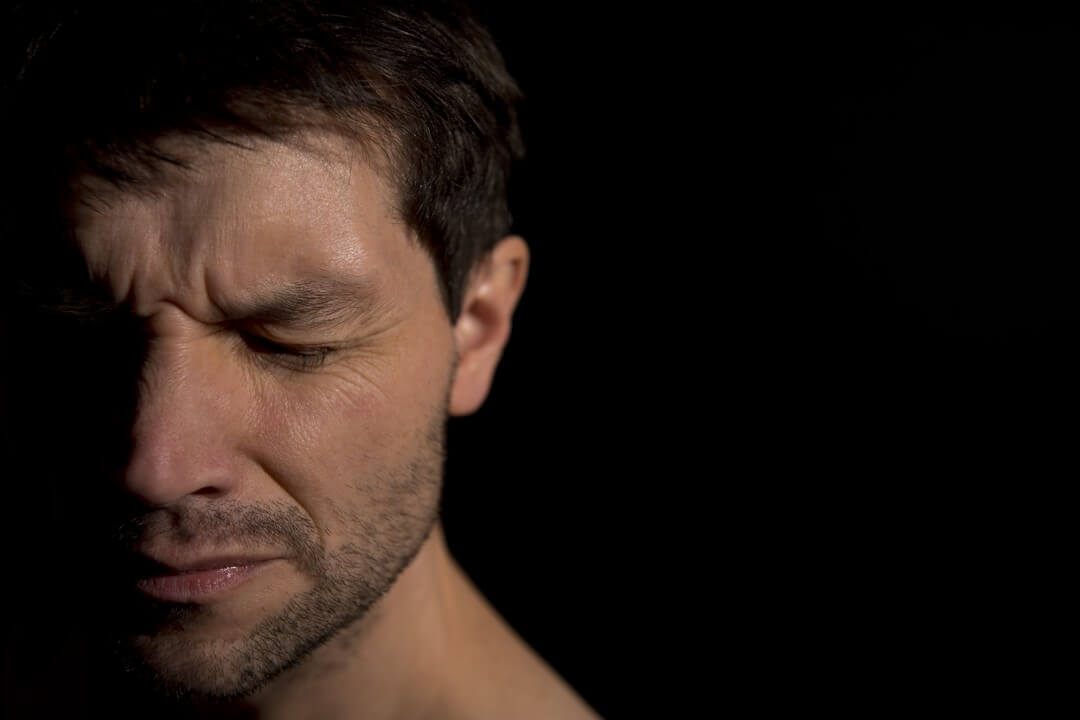 Our PTSD & Trauma Treatment Programs
No two people see the world the same. The same applies to PTSD and trauma. No two people experience it the same way or with the same intensity. As a result, we offer various treatment services customized to each client's needs. Our goal is to treat everyone who needs it and meet them where they are.
Southeast Addiction Center offers partial hospitalization, intensive outpoints, and sober living homes. These options are available to children, adolescents, and adults. The level of care our clients receive correlates directly to their specific mental health conditions.
Partial Hospitalization Program
Some individuals require a more comprehensive approach to treatment than others. Trauma doesn't take one form. That's where our partial hospitalization program (PHP) comes in.
PHP is ideal for clients who do not require inpatient treatment. However, it still addresses individuals with acute trauma. Instead, they attend therapy during the day and return home in the evenings.
Our goal with PHP is to get our clients to a point of stability. This prevents relapse and improves their overall mental health functioning. PHP requires approximately 30 hours a week in our PTSD treatment program in Atlanta, GA.
Intensive Outpatient Program
A supportive home environment is important for individuals recovering from trauma. Additionally, including family in the recovery process has benefits all around. Because of that, we offer our intensive outpatient program (IOP).
This program suits our clients who have support at home and do not need around-the-clock care. This option is also designed for our clients moving out of PHP. Most IOPs meet 3-4 days weekly for 3-5 hours.
Once you complete your morning routine at home, you come to treatment. By lunchtime, you are ready to return to your daily life.
Sober Living
Living in a busy city like Atlanta can include a never-ending nightlife and constant access to social activities. Substances can play a role in fitting into some social settings.
For others, substances can act as a temporary solution to their symptoms of PTSD. In either case, substance use disorder can develop alongside a mental health disorder. When this happens, a dual-diagnosis treatment plan is necessary.
Our sober living homes are designed for our clients with this co-occurring disorder. Clients live on-site with others experiencing a similar journey. Together, they work to overcome the effects of trauma and substance abuse.
Sober living requires that clients practice sobriety. This community lifestyle includes support groups, therapy, and continuing trauma treatment at our facility. We want the transition back to daily life post-recovery to be as smooth and successful as possible.
Treating Co-Occurring PTSD & Substance Abuse
Because of the connection between co-occurring PTSD and substance use, they must be treated together — individuals with PTSD and trauma resort to drugs and alcohol to manage their symptoms.
However, both the symptoms and the substance abuse worsen. This creates a cycle of trying to eliminate both. Effective treatment allows individuals to gain control over both.
Georgians with PTSD are battling this tormenting cycle. Approximately half the individuals with mental disorders are also affected by substance abuse disorders. If you or a loved one is struggling with co-occurring PTSD and substance abuse, seeking help from a mental health professional is essential.
Medication Management
Depending on the severity of our clients' depression and co-occurring substance abuse disorders, medication management can be used to lessen the symptoms.
Antidepressants are used to control the nerves that send messages throughout the body. They also regulate serotonin, which stabilizes mood; antidepressants reduce feelings of anxiety and prevent panic attacks.
Beta-blockers are used to block the effects of adrenaline. They do this by controlling the symptoms of panic attacks, such as rapid heart rate and shaking.
PTSD & Trauma Treatment Services
The Summit Wellness Group offers several evidence-based approaches for treating PTSD and trauma. During therapy, our clients can learn coping skills for dealing with life's challenges. This occurs in the presence of a licensed therapist who facilitates the sessions.
Brain Mapping
Brain mapping involves creating a visual representation of the brain. Brain maps look at brain activity by analyzing different waves. Studying the waves in each lobe gives clinicians a better idea of which treatments are needed. They can also see how substance abuse has affected the brain and work to retrain it.
Brain mapping can also identify early warning signs of PTSD so that early intervention can circumvent additional disorders.
EMDR Therapy
Eye movement desensitization and reprocessing (EMDR) is a therapy used when clients have a difficult time coping with traumatic events that happened in their lives. EMDR stimulates the area of the brain containing memories. Once the traumatic experiences and memories are targeted, the therapist will have the client discuss them. The therapist coaches the client through resolving the trauma.
Holistic Therapy
Holistic therapy is an approach that addresses the whole person. This includes the mind, body, emotions, and spirit. Because all four are interconnected, addressing them holistically can help individuals with PTSD manage their physical and mental symptoms.
Our holistic therapies include acupuncture, yoga, massage therapy, other forms of fitness, guided meditation, and outdoor activities. We also use art therapy and chiropractic care.
Talk Therapy
Talk therapy is just as it sounds. The therapist engages our clients in verbalizing their emotions, thoughts, and behaviors. Talk therapy depends on open communication for our clients while mutual trust and respect are built.
We use individual, group, and family therapy and cognitive behavioral therapy as forms of talk therapy during our sessions.
Understanding PTSD and trauma can be as complex and nuanced. But there are questions that many people have about the disorder and its treatment.
Do I Need a PTSD Treatment Center?
People with PTSD often have difficulty understanding the triggers and actions of people who have experienced such horrific trauma that it never leaves them.
The symptoms of PTSD are categorized into specific groups to help doctors better understand and identify each individual's particular needs. Not all people experience trauma the same way.
People typically experience:
Flashbacks, bad dreams, or frightening thoughts
Avoidance of specific places or things that may trigger fear or panic
Being easily startled
Feeling tense or "on edge" constantly
Having difficulty sleeping
Having angry outbursts
Difficulty remembering critical points of the trauma-inducing event
Negative thoughts
Feelings of guilt or blame
Loss of interest in activities they once enjoyed
Intense panic attacks
Insomnia or depression
Chronic pain
What Causes PTSD?
PTSD can happen to anyone at any age. It typically develops after a traumatic event or stress placed upon the individual. Research indicates that women are more likely to develop PTSD. Some genes may make a person more susceptible to developing anxiety and PTSD, but there is no one specific cause other than some traumatic or stressful event.
Some risk factors that may increase a person's chance of developing PTSD are:
Getting hurt or seeing another person get injured or die
Childhood trauma
Feeling horror, helplessness, or extreme fear
Having little or no social support after the event
Dealing with extra stress on top of the traumatic event
Having a history of mental illness or substance abuse
What Does PTSD Feel Like?
Suffering from PTSD can be a distressing experience. One minute you are okay, and the next, you're reliving the worst day of your life. Anything can trigger flashbacks and panic attacks, disabling a person right where they are with no warning and nowhere to escape.
Even at night, you're plagued by nightmares that feel too real not to be. And you don't want to keep experiencing that day or that situation, but the more you try to run from it, the more it makes you remember.
Get Help For PTSD & Trauma Now
We want to normalize the discussion about PTSD and co-occurring substance abuse disorders. We encourage you or a loved one struggling with depression to seek treatment options. We understand that seeking help can be challenging, but the rewards are improved mental health and overall well-being.
We encourage you to visit us at our Atlanta or Roswell locations. You can also contact us by email at contactus@thesummitwellnessgroup.com or phone at (770) 299-1677.
You Aren't Alone
We're Here To Help
We'd love the opportunity to help you during this overwhelming and difficult process. The Summit Wellness Group is located in Georgia and all of your calls will be directed to one of our local staff members. Our sincere passion is helping people recover so that they can live full, meaningful and healthy lives.
Call us 24/7 at 770-299-1677. If we aren't the right fit for you then we'll utilize our expertise and connections within the treatment industry to assist you in finding the best provider for your specific needs. Alternatively you can fill out our contact form and a member of our staff will contact you shortly.