Marijuana Addiction Treatment Center in Atlanta, GA
Marijuana, also known as cannabis or weed, addiction is a problem that impacts between 9% and 30% of regular users. Consequences include loss of job, reduced academic performance, and serious side effects ranging from depression to psychotic episodes. To get control over those consequences, The Summit Wellness Group's Marijuana Addiction Treatment Center in Atlanta, GA, can provide the necessary tools and addiction recovery treatments.
Marijuana is a very common drug, and, contrary to popular belief, it can be addictive. While the withdrawal process is relatively long compared to other drugs, it is much milder. Finding compassionate, competent care for marijuana addiction is critical if someone wants the best chance of recovery.
In this article
Marijuana Addiction Treatment Center in Atlanta, GA
Facts about Marijuana Addiction in Atlanta, GA
In 2020, approximately 40% of adult males arrested in Atlanta tested positive for marijuana. The Georgia Department of Public Health also reported that marijuana was the most commonly cited drug among those admitted to substance abuse treatment programs in Georgia. These admissions account for 35% of all patients.
The Georgia Bureau of Investigation (GBI) reported that in 2020, marijuana was the most commonly seized drug by law enforcement agencies in the state. This shows that the legalization of the drug has only fueled public consumption of it. According to the National Institute on Drug Abuse, the number of people who abuse marijuana increased nearly 40% from 2019 to 2020.
THC is the active ingredient in marijuana. It induces feelings of altered senses, changes in mood, and coordination difficulties. Long-term use of marijuana can lead to changes in the brain structure and how it functions for daily activities.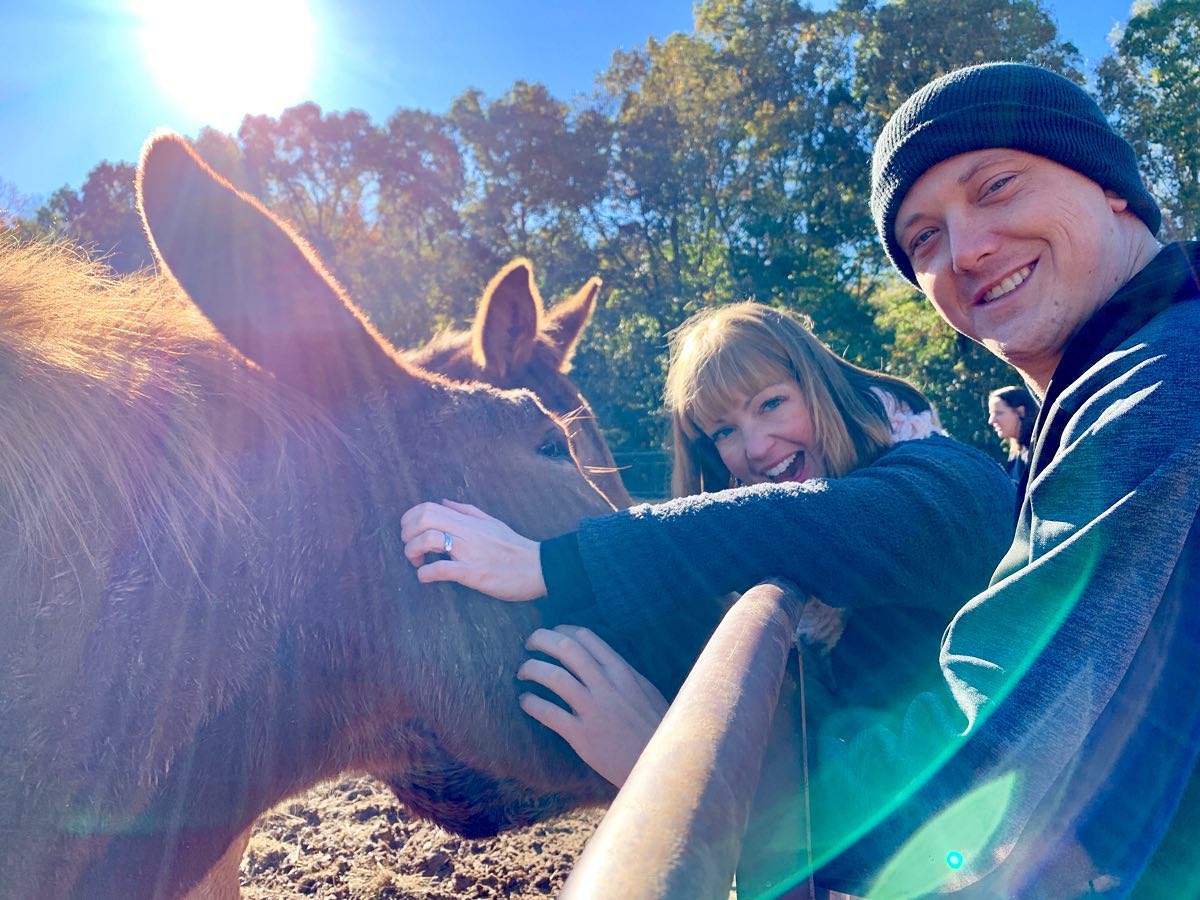 The Summit Wellness Group's Approach to Marijuana Addiction Treatment
Our marijuana addiction treatment program at The Summit Wellness Group is a multifaceted and integrated approach that utilizes medical and psychiatric care, clinical therapy, and holistic practices to provide our clients with the most well-rounded and comprehensive treatment and recovery solution.
Many people abusing marijuana and becoming addicted also struggle with other co-occurring mental health conditions or substance use disorders (SUD). Addressing these through a combination of techniques provides the best chance for long-term recovery.
Marijuana use and addiction are becoming increasingly prevalent. A huge factor is that many people don't believe they can become addicted. This lack of awareness about the drug's long-term effects (which still aren't entirely understood) is dangerous and can cause damage to both the brain and the body. Withdrawal can be uncomfortable, so the best chance at sobriety is through professional treatment.
Our Marijuana Addiction Treatment Process
Our marijuana addiction treatment programs are tailored to the needs of each client. The majority of our programs follow three common steps, all of which are catered to our client's specific needs.
Treatment Plan
We understand that everyone has their own unique experience. With this comes specific struggles, needs, and desires. We work with our clients to tailor a treatment plan that is unique to them, taking into account all the variables of their life and situation. While the exact treatment layout may vary from person to person, the high quality of comprehensive care does not. Some variables we consider include:
The way someone used marijuana (smoking, edibles, vaping)
The amount of marijuana someone regularly used
The length of time someone used marijuana and the dependency
Co-occurring drug use
Pre-existing or co-occurring mental or physical health issues
Someone's current housing situation
A client's commitment to their recovery or that of a loved one
Insurance coverage or self-pay
Medical Detox
Though many people do not need to medically detox from marijuana as there aren't many physical side effects for withdrawal, those suffering from a co-occurring mental health condition may need to visit a detox facility or be prescribed medications to help with withdrawal. These medications can be antidepressants, non-benzodiazepine anti-anxiety medications, or sleep aids and may make the transition process a little easier.
Individual Care
Through a combination of medication, clinical therapy, and holistic techniques, our comprehensive plans provide the highest level of care possible. Though they are individualized, clients will typically be involved in some form of integrative talk therapy:
Cognitive Behavioral Therapy
Dialectical Behavior Therapy
Group Therapy
Motivational Interviewing
Medication management may be necessary for individuals struggling with mental illness as well. Our holistic techniques, such as yoga, meditation, or therapeutic fitness, teach overall wellness and equip our clients with tools for positive coping.
Other forms of therapy we offer include:
Trauma-Informed Care
Art Therapy
Massage Therapy
Chiropractic Care
Therapeutic Fitness
Adventure ActivitiesOur Marijuana Addiction Treatment Programs
The most effective form of treatment for substance abuse involves a combination of medication, psychotherapy, and holistic therapies. The Summit Wellness Group uses the latest and most effective treatments to create a multifaceted plan for treating substance use disorder (SUD). These plans reduce negative and distressing symptoms and encourage healthier habits and thinking.
By combining different treatment models and techniques that target both disorders, we have found that chances of longer-term recovery increase and improved quality of life are established.
Intensive Outpatient Program (IOP)
Intensive Outpatient Program (IOP): This highly customizable program includes 9 hours of treatment each week. Those hours can be completed either during the day or at night. IOP is tailored to fit our client's specific schedules and needs.
Partial Hospitalization Program (PHP)
Partial Hospitalization Program (PHP): This program is a more comprehensive and immersive treatment plan, totaling 30 hours per week. Though clients can live at home while attending PHP, daily groups and activities provide increased care while still giving clients the freedom to go home at the end of the day.
Sober Living
Sober Living: Living arrangements encouraging healthy habits and growth is essential. This program allows clients to spend their days attending our programs. Then, they can go home to a private space with people dealing with similar struggles.
Why Choose Our Marijuana Rehab Program?
There are many different marijuana addiction treatment programs all over America. Why should someone choose The Summit Wellness Group?
Our Accreditations
We are proudly certified by Joint Commission on Accreditation of Healthcare Organizations (JCAHO), the National Association of Addiction Treatment Providers (NAATP), and the Georgia Department of Community Health. The Summit Wellness Group has the tools and resources to lead our clients through recovery, no matter how big or small that addiction may be. We can provide a high level of care and have the accreditations to back that claim up. We continuously work to improve our services and uphold the standards of these organizations.
Our Holistic Treatments
Many people may not see the need for marijuana rehab, but marijuana is often used to combat symptoms of underlying mental health conditions. By treating our clients as whole people and providing them with healthy and fun coping mechanisms, we can empower them with the tools to prevent future relapse. When we address underlying conditions through yoga or massage therapy, we are helping treat the root cause of addiction at our rehab centers.
Our Locations
Because marijuana is often a social drug and people tend to hang out with other users, it may be helpful for clients to surround themselves with other people in recovery in a calming environment. The design philosophy at our Atlanta and Roswell facilities promotes relaxation and mental well-being for anyone walking through our front door
Next Steps for Marijuana Addiction Treatment
Individuals needing drug rehab can experience painful and distressing manic and depressive phases. These phases often lead to increased drug use and possible overdose or death. Seeking help from a facility that focuses on substance abuse treatment offers the best chance at regaining control over your life.
Make the first step and call 770-299-1677 to begin your treatment at one of our Marijuana Addiction Treatment Centers in Atlanta, GA, or Roswell, GA.
You Aren't Alone
We're Here To Help
We'd love the opportunity to help you during this overwhelming and difficult process. The Summit Wellness Group is located in Georgia and all of your calls will be directed to one of our local staff members. Our sincere passion is helping people recover so that they can live full, meaningful and healthy lives.
Call us 24/7 at 770-299-1677. If we aren't the right fit for you then we'll utilize our expertise and connections within the treatment industry to assist you in finding the best provider for your specific needs. Alternatively you can fill out our contact form and a member of our staff will contact you shortly.