The Summit Wellness Group's Drug Rehab Center in Roswell, GA
The Summit Wellness Group's drug rehabilitation center in Roswell, GA is truly one of a kind. We offer a dynamic mix of the top talk therapies, holistic services, and cutting-edge treatment technologies. Our 7,000 square foot luxury facility is conveniently located just down the road from North Fulton Hospital. Find out more about the programs we offer and what makes our Roswell rehab truly special.
The Summit Wellness Group: Your Roswell Recovery Center
Finding the right rehab facility is critical when it comes to treating addiction and achieving long-lasting sobriety. Our Roswell rehabilitation center offers a variety of different treatment programs and therapies that address all aspects of substance abuse. Whether you're looking for an all-day, intensive program or something that fits into your everyday schedule, we work to ensure you never have to choose between your sobriety and other responsibilities.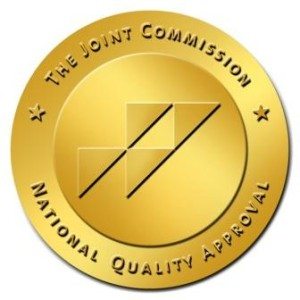 Benefits of our Addiction Recovery Programs in Roswell, GA
There are so many different options when it comes to addiction rehabilitation in Roswell, Georgia. It can be frustrating trying to find a program that is right for you. Not only does our Roswell location provide effective addiction treatment plans, but the staff works tirelessly to ensure each person that walks through the doors is cared for.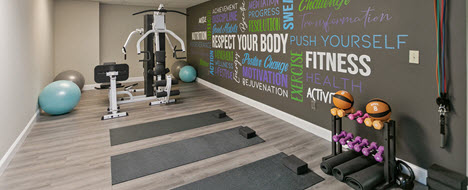 Up-to-Date Therapies
Being an accredited facility means that we are constantly working to improve upon our therapies to match the standards of The Joint Commission and other accrediting bodies. Our clinicians keep up-to-date with research and make sure that every client receives the most effective treatments.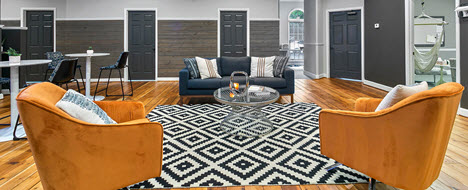 Newly Renovated Center
Just like we continuously update our therapies, we also work to ensure that our facility remains updated. Our Roswell facility has just recently been renovated and offers a welcoming, clean, and luxurious environment where recovery can truly begin.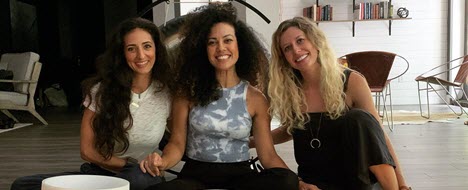 Experienced Staff
All of our clinicians are at minimum Master's level and continuously work to ensure they are educated and trained on the most effective techniques for treating substance abuse and mental illness. We employ different individuals, all with unique backgrounds and specialties. This allows us to provide specialized treatments to a wide variety of clientele.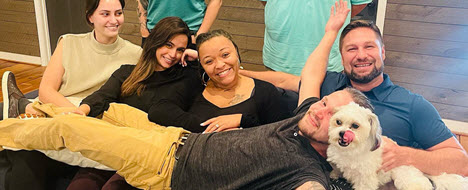 Compassionate Care
Not only is our staff made up of professionally trained staff, but we also have a variety of individuals who have personal experience with addiction that work with our clients. Our treatment teams are a mix of people in recovery and people who have never experienced addiction as this allows us to attack the disease from all angles.
Our Roswell, GA Treatment Programs
Our Roswell drug and alcohol rehab center offers a variety of different programs to support our clients:
Roswell PHP
As the most intensive level of care offered at The Summit Wellness Group in Roswell, Georgia, the partial hospitalization program (PHP) provides clients with a variety of different individual and group therapy options as well as holistic approaches to substance abuse treatment that help target all aspects of the client. Treatment typically lasts 2-4 weeks, and clients will participate Monday through Friday from 9AM to 4PM, to complete around 30 hours a week.
Roswell IOP
The next step down in levels of care offered at The Summit Wellness Group in Roswell is intensive outpatient. Clients will complete around three hours of treatment daily for three to five days each week. Each treatment plan is individualized to the client's needs and goals.
Benefits
IOP offers more flexibility to clients who have outside responsibilities such as work, school, or family. These plans are often used as a form of aftercare following an inpatient program or PHP, and ultimately cost much less than the more intensive levels of care. The point of IOP is to continue to provide client's with the necessary therapies to maintain sobriety while also being able to fit their schedule as opposed to the client fitting into the program.
In order to fit each client's specific schedules, The Summit Wellness Group offers three different intensive outpatient options:.
The morning track is offered Monday through Friday from 9AM to 12PM and generally begins with mindfulness and goals groups. Clients will participate in group therapy process groups and some form of holistic treatment.
The afternoon track is offered Monday through Friday from 1PM to 4PM and is going to provide clients with group therapies, holistic treatments, and adventure activities led by our expert staff.
Evening IOP takes place Monday, Wednesday and Friday from 6PM to 9PM and will also include different therapies and holistic treatment methods.
Outpatient
General outpatient (OP) treatment is going to offer the lowest level of care to clients and is most often used as a form of aftercare to maintain one's sobriety. OP typically involves as much or as little individual and group therapy as the client wants to participate in. This can be a beneficial form of aftercare, however it is not the best method of treatment for someone new to our program.
The above three levels of care are not part of The Summit Wellness Group Program. We often refer clients in need of a higher level of care to one of our network of partner treatment centers.
Our Approach to Addiction Treatment in Roswell, GA
As a non-12 step program, our treatments use a combination of evidence-based therapies and holistic treatments. Our programs focus on treating the individual as a whole rather than trying to fix symptoms, and we have found that combining a variety of techniques is most effective. Group therapies offer community support while individual counseling gives clients a chance to develop relationships with their individual therapists. We also offer medication management services to help our clients combat cravings and post-acute withdrawal.
Evidence-Based
Evidence-based therapies are a key piece of each program. They have been researched extensively, and their effectiveness is backed by science. At The Summit Wellness Group, we offer several different options for our clients depending on their specific needs. These include:
Medication Assistance
Individual Counseling
Holistics
Holistic rehab therapies work in combination with traditional therapies to help treat the client on a spiritual and emotional level. By engaging in holistic treatments, clients are able to form better coping mechanisms and habits that can be used once their program has ended. Some of the options we have available are:
Yoga
Massage Therapy
Chiropractic Care
Therapeutic Fitness
Family Therapy
Addiction is very much a family disease. In addition to focused individual family therapy, we host free bi-weekly family support groups for client's loved ones to gain knowledge on the disease and build a strong community in the area.
Family night is a time for families and loved ones of individuals struggling with addiction to come together and learn more about what their loved one is going through and to build a support system within the community.
Counties: Bartow, Cherokee, Dawson, Forsyth, Fulton, Gwinnett, Pickens
Cities: Cartersville, Acworth, Woodstock, Canton, Dawsonville, Cumming, Alpharetta, Roswell, Sandy Springs, Marietta, Norcross, Jasper, Johns Creek, Peachtree Corners
Landmarks: The Summit Wellness Group is 3 miles from North Point Mall and Topgolf in Alpharetta, Georgia. It's a quarter of a mile away from North Fulton Hospital.
Directions: Our Roswell location is right off of 400 (US-19 North, SR-400 North). You'll take exit 8 onto Mansell Road, left onto Old Roswell, and then we are located left on Hembree Place.
The Summit Wellness Group – Roswell, Georgia Alcohol and Drug Rehab Center
Address:
745 Hembree Pl, Roswell, GA 30076
Phone:
770-299-1677
Hours:
Monday: 24 hours
Tuesday: 24 hours
Wednesday: 24 hours
Thursday: 24 hours
Friday: 24 hours
Saturday: 24 hours
Sunday: 24 hours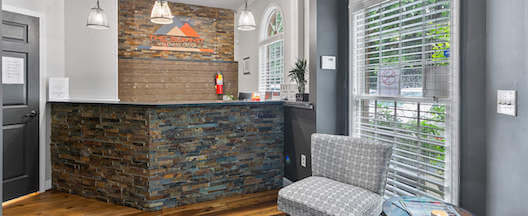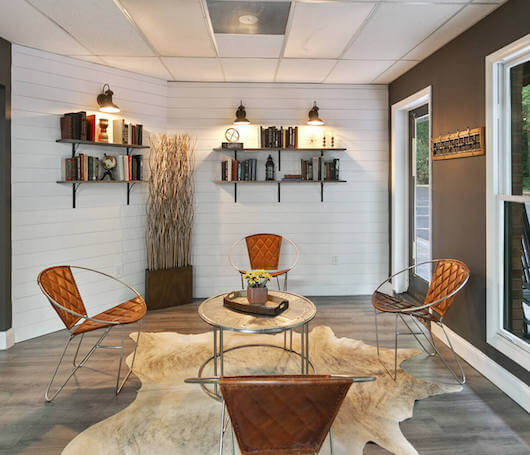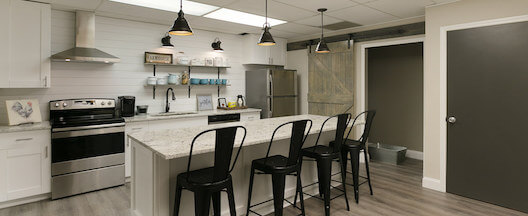 Virtual Tour
Our Roswell Facility

Wiley M.
Summit Wellness group was a blessing to find. The entire staff was kind, caring and compassionate toward my recovery. Mary was positive and helpful in "rewiring" my attitude toward life, caring for people, being non-judgemental and renewed spirituality. The experience from attending Summit Wellness Group was life changing. Very thankful to the entire staff!

Bridgette U.
I cannot say enough good things about Summit Wellness Group. The people that work here truly care about each and every one of their clients. The staff goes above and beyond to ensure each individual receives the care, support, and tools they need to be successful!

Colleen B.
Attending the Summit Wellness Group was an amazing experience. It has a family atmosphere and the staff really cares. I highly recommend this place to anyone who is looking for addiction treatment. Their holistic approach is one of a kind and can help change your life.
You Aren't Alone
We're Here To Help
The Summit Wellness Group's Roswell, GA admissions team is standing by 24/7 to support you. There are three ways to get in touch with us. You can call us at 770-299-1677 click here to open a chat with us or fill out our contact form.