Detox Centers in Atlanta, GA
Finding an Atlanta detox facility has never been easier. We have network of top-rated detox centers in Atlanta, GA to support those in need of medically supervised drug and alcohol withdrawal.
Do I Need to Go To Detox?
Every patient experiences withdrawal differently in terms of the types of symptoms as well as the severity and duration of them. Before determining if going to a detox center is the right course of action for a patient, it is always best to consult with a medical professional familiar with that patient's history and current level of wellness.
As a rule, any individuals for whom detoxing without medical assistance and supervision would potentially be dangerous or perhaps fatal should pursue medical detox as quickly as possible. Additionally, any patients whose withdrawal produces a level of pain or discomfort which greatly diminishes their ability to cope with the demands of daily living should consider medical detox as well.
Patients attempting to break dependencies to certain drugs are more likely than not to experience pronounced symptoms warranting medical detox. Examples are heroin, alcohol, prescription pain pills (including opiates as well as benzodiazepines), cocaine and methamphetamine.
The American Society of Addiction Medicine (ASAM) delineates types of detox facilities/levels of care as follows:
Acute Hospital: A general or psychiatric hospital, providing intensive, medically-managed detox and 24-hour supervision. Generally the most optimal venue for patients having elaborate medical needs and/or at risk of complications arising from severe withdrawal.
Medically-Monitored Inpatient: A standalone detoxification center staffed by medical professionals providing 24-hour monitoring.
Residential Detox: Similar to a Medically-Monitored Inpatient detox, but often residing within a traditional inpatient rehab facility providing a greater emphasis on peer support and group therapy than on the administering of medical treatments.
One of the most obvious distinctions between Atlanta detox facilities is public versus private. Public, or government-funded, detoxes are often very low-cost or even free, making them a good option for those who are economically disadvantaged and/or have no medical insurance. The downside is that many are underfunded and demand for them is often excessive, resulting in lengthy wait times to enter treatment, minimal personal attention given to each individual case, and very little ability to customize treatment to the needs of the patient.
Privately owned and operated facilities can run the entire gamut from minimalist to luxurious, but most private detoxes are superior to their public counterparts in terms of the quality of the facilities, credentials of the staff, level of care afforded to each individual patient, and flexibility to tailor care plans according to specific requirements. The cost for private detox services is generally significantly higher, but many insurance plans cover the majority of those costs after a small copay.
According to "Detoxification and Substance Abuse Treatment," a Treatment Improvement Protocol (TIP) published by the Substance Abuse and Mental Health Services Administration (SAMHSA) in the U.S. National Institutes of Health's National Library of Medicine (NIH/NLM), medically assisted detox is traditionally undertaken in the following three steps:
Evaluation: Patient is tested to determine which substances (and at what levels) may be present in his or her bloodstream. He or she is also evaluated for potential dual diagnoses or co-occurring disorders, as well as any preexisting mental/behavioral issues.
Stabilization: Patient is guided through the detoxification process, most often with the assistance of medications. Counseling on what to expect during treatment and the remainder of one's recovery process is also generally part of this step.
Guiding Patient into Treatment: Patient is primed for the actual recovery process. Since detoxification only addresses the physical dependency of addiction (and not the psychological aspects of it), it is typically recommended at this stage that the patient commit to enrolling in a drug or alcohol rehabilitation program.
Detox programs in Atlanta generally require a 3-14 day commitment depending on the severity of the case and the amount of time devoted per day. The physical detox process and accompanying withdrawal symptoms can be over in several days or take many months depending on a number of factors including, but not limited to, the type of substance one is addicted to, the duration and severity of the addiction, family history/genetics, and any medical and/or psychological conditions.
Although medical detox is designed to alleviate symptoms to where they are manageable, certain symptoms are unavoidable and will only subside over time through continued abstinence. Many of these, such as sleeplessness, nervousness/anxiety, and nausea, can be treated with prescription or over-the-counter medications which are beyond the scope of medical detox.
Benefits of Medically-Managed Detox
In addition to providing peace of mind from being in the hands of trained, credentialed professionals, medical detox programs provide the following benefits:
Launching Pad to Recovery. In addition to providing a much needed medical service, detox programs lay the groundwork for guiding the patient into what will hopefully be a successful treatment program. According to "Understanding Drug Abuse and Addiction: What Science Says" published by the National Institutes on Drug Abuse, "Although detoxification alone is rarely sufficient to help addicts achieve long-term abstinence, for some individuals it is a strongly indicated precursor to effective drug addiction treatment."
Closed, Safe Environment. Whether a patient is fully immersed in an inpatient facility or simply attends several hours a day on an outpatient basis, he or she is able to experience temporary protection from stressful situations and other types of circumstances that trigger cravings and substance use.
Focus on Sobriety. A controlled atmosphere free of outside distractions enables patients to concentrate on moving closer to recovery and further from their drug of choice.
Continuity of Care. Patients enrolling in rehabilitation treatment following detox often benefit from the ability to attend the same treatment facility for both phases as they have access to the same resources they are already familiar with and are usually attended to by professionals who are familiar with their case histories, and with whom they have already developed a rapport. Additionally they may have the added benefit of receiving outpatient services alongside individuals with whom they formed friendships during the detox process.
Even if a detox facility does not offer a treatment program, it is typically affiliated with such programs as well as other service providers of interest to patients ready to transition to a treatment program or sober living.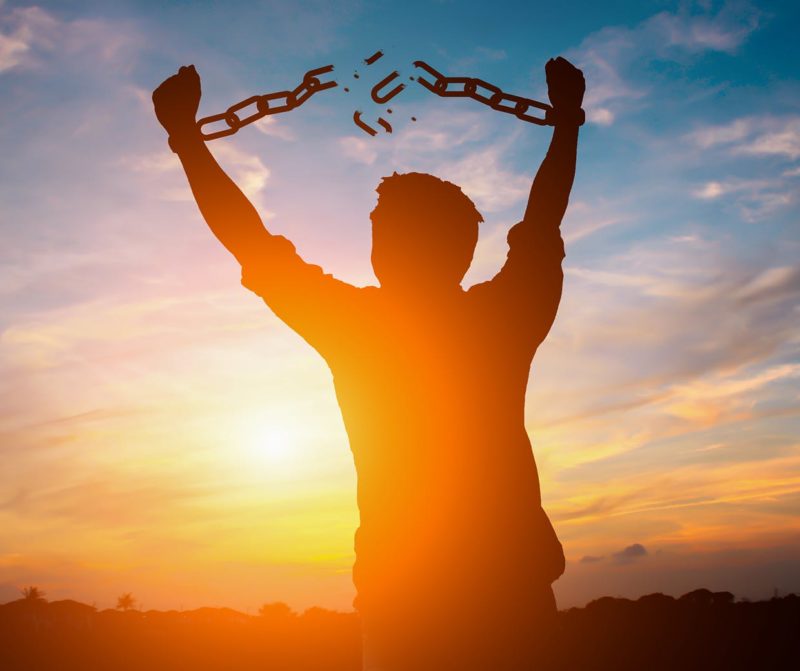 Since detox is the critical first step in the treatment process, it is important to put as much effort as possible into finding the right one. The following considerations should be taken into account during the selection process:
The above service is not part of The Summit Wellness Group Program. However, we recognize that it is vital to one's long-term sobriety. If you or a loved one require any services that we do not offer we work to refer you to one of our trusted network of affiliates.
You Aren't Alone
We're Here To Help
We'd love the opportunity to help you during this overwhelming and difficult process. The Summit Wellness Group is located in Georgia and all of your calls will be directed to one of our local staff members. Our sincere passion is helping people recover so that they can live full, meaningful and healthy lives.
Call us 24/7 at 770-299-1677. If we aren't the right fit for you then we'll utilize our expertise and connections within the treatment industry to assist you in finding the best provider for your specific needs. Alternatively you can fill out our contact form and a member of our staff will contact you shortly.