Top-Rated Heroin Addiction Treatment Center in Atlanta, GA
The Georgia Department of Public Health (DPH) estimates at least 7,000 heroin addicts live in Atlanta. In 2021, 2,390 overdose deaths occurred and 71% were due to opioids like heroin. As one of the most addictive drugs known to man, heroin addiction is a life-or-death situation. It's time to enlist our leading heroin addiction treatment center in Atlanta, GA before it's too late.
The Summit Wellness Group has earned its reputation as a top provider of heroin rehab in Atlanta and beyond. If you or a loved one grapples with a heroin addiction, our treatment center is leading the way in healing Georgia.
By Riley Lewis

Riley Lewis is a recent graduate from the University of Georgia. She has a Bache … read more

Medically Reviewed By Dr. Mary Gay

Dr. Mary Gay is a Licensed Professional Counselor of GA in clinical practice sin … read more

Last Updated on September 26th, 2023
In this article
Top-Rated Heroin Addiction Treatment Center in Atlanta, GA
Why Consider Heroin Addiction Treatment
If carrying the weight of heroin addiction has worn you out, you can rest easy soon. The Summit Wellness Group is going to lighten the load.
Heroin addiction is also known as opioid use disorder (OUD) or opioid addiction. The drug wants to steal your health (mental and physical), relationships, finances, plans, and freedom. We're here to help give you your life back.

Heroin usage increased in four states. Georgia was among these.
The GA DPH reports the total number of opioid-related deaths in the state increased by 101% from 2019-2021.
In 2019, 853 overdose deaths occurred in Georgia
Heroin was the second-highest cause of overdose deaths of any drug in 2020.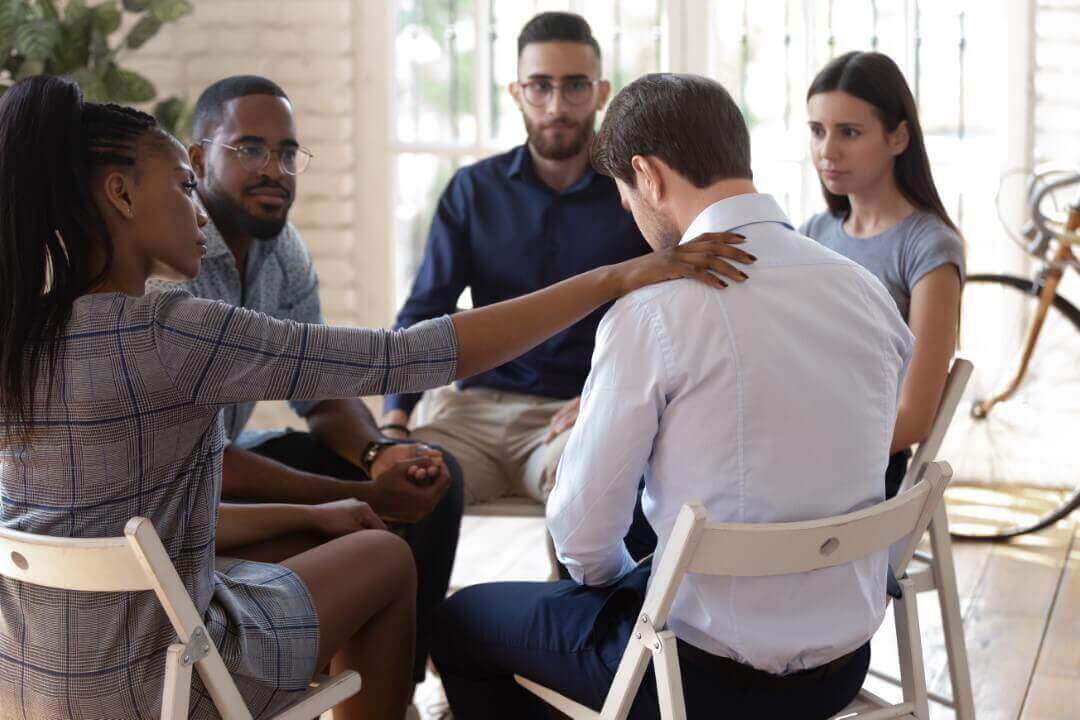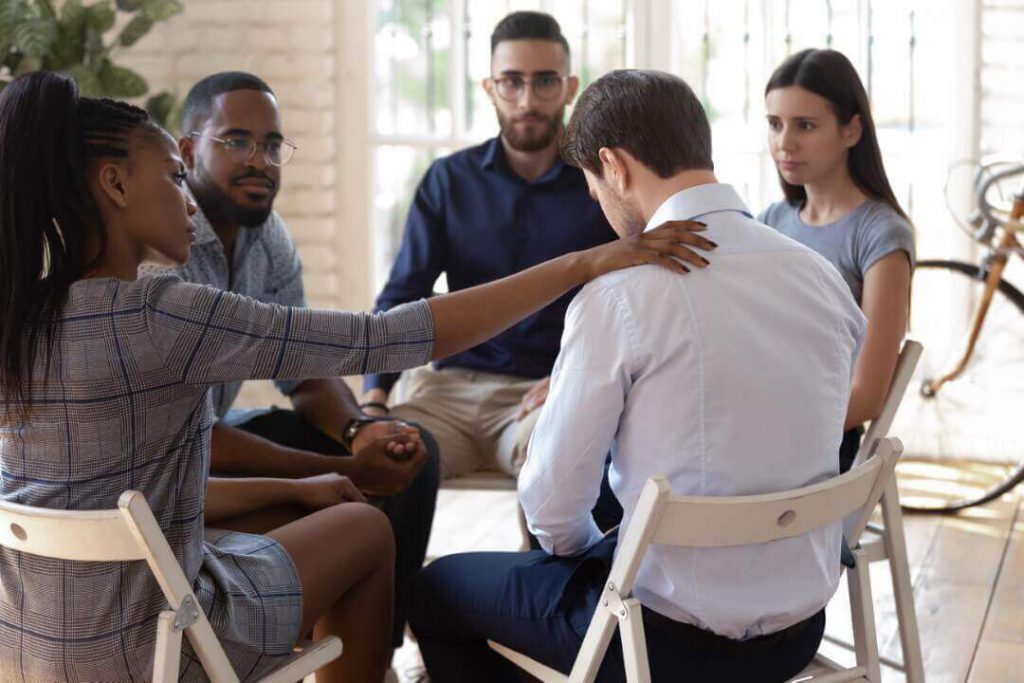 Heroin isn't hard to find in the state. Heroin laced with fentanyl is even easier. The man-made opioid is 50 times more potent than heroin. It's easy to mix with any other drug, cheap and powerful.
Fentanyl-infused heroin overdose deaths in the state have risen by 12%. The two drug markets are intertwined in Georgia like much of the country. This doubles the danger of what you think you're injecting, snorting, or smoking.
People don't pop that first pill with plans of addiction. Many people turn to heroin as a more affordable alternative to painkillers or a way to numb and take a break from reality. Two national studies revealed 80% of heroin users started off on pain pills before switching to the cheaper option.
A temporary escape can turn permanent in the blink of an eye. Once you realize what's happening, it's too late. It's a coin toss each time. What is the only surefire way to stay alive so you can live the life you deserve?
It's simple, but not easy. Getting clean from heroin and embarking on the exciting journey to a fulfilling life. You're more than your heroin addiction. That's why our staff is passionate about who you are and developing your custom treatment plan.
Why Choose Us For Heroin Addiction Treatment?
No matter what brings you here, we welcome you. We understand that the causes of heroin addiction are full of too many variables to list. The Summit Wellness Group's heroin rehab program features a cutting-edge combination of talk therapies, holistic therapies, and group therapy. You also receive plenty of individual therapy sessions. Other centers might offer similar services, but our team makes us stand out.
Our staff has decades of combined experience backed by industry credentials. They keep up with the latest treatment methods to stay at the forefront of addiction recovery. There are many heroin rehab programs nationwide. Why choose The Summit Wellness Group?
Our staff is our strongest source for approaching your treatment plan from all angles. They are made up of people who have and have not experienced addiction firsthand. The one thing all of our staff does have in common is our dedication to your recovery. We walk with you through this monumental step. When you come to our facility, you become part of the family and we ensure you never feel alone again.
Our wellness-centered treatments are another way we set ourselves apart. The goal of holistic therapy in substance abuse treatment is to address the whole person. We offer natural healing practices, including yoga, guided meditation, therapeutic fitness, chiropractic care, massage therapy, art therapy, adventure therapy, and nutritional classes.
All of our wellness services are provided by experts who are devoted to prioritizing and establishing meaningful connections with our clients. Complementary therapies like these reprogram the mind-body-spirit. These activities maximize physical health and support positive coping mechanisms.
We're proud of the credentials we maintain. These merits include our Joint Commission accreditation, NAATP (National Association of Addiction Treatment Providers), and the Georgia Department of Community Health. Our distinctions complement our programs.
Our Approach to Heroin Treatment
We provide a safe space of compassion, renewal, and healing. We transform lives with customized plans using the best evidence-based and holistic treatments.
At our recovery center, we help your rejuvenation in every way possible. Our therapists and clinicians respect your own unique story. They work with you to understand the underlying issues that brought you here and learn healthy coping methods. You'll also become part of a supportive community and get to know others you can relate to.
You'll experience your care plan come to life while immersed in an empowering, non-judgmental atmosphere. We don't stop when you complete your program. Your team will develop well-thought-out discharge plans for lasting recovery.
The Summit Wellness Group in the heart of midtown is where you regain your sense of self. We work hard to free our clients from substance abuse and improve their total health and wellness.
What to Expect During Heroin Addiction Treatment
We know how difficult it can be to overcome a heroin addiction. You don't have to go it alone. You'll have a team that includes doctors, therapists, counselors, and nurses. We advocate for you, starting with the first step of detox. We walk with you throughout outpatient treatment and into aftercare. Our team ensures you receive the highest quality of care, developed just for you.
Treatment Process
We use multiple interventions to treat your heroin addiction, plus any other co-occurring drug or mental health challenges. This is called dual diagnosis. We are equipped to manage every level of care.
While every client at The Summit Wellness Group receives a plan for recovery tailored to their own situation, our programs share common elements.
Step #1 – Detox from heroin that is as painless as possible
For many struggling with a heroin addiction, the first step is to go through medically-monitored detox. We offer a robust network through our partner detox facilities. Getting clean from all substances in your body allows you to start healing in a clear state of mind.
Many people will relapse to end the discomfort if they attempt "white knuckling" and go it alone. During detox, several withdrawal symptoms occur.
Some of those signs of cleansing may include:
Craving the drug
Stomach pain, nausea, and cramping
Insomnia and restlessness
Aches in the muscles, joints, and bones
Anxiety, depression
Irritability and changing moods
The sensation of skin crawling
Rapid changes in the body temperature, from hot to cold
Benefits of Medically-Managed Detox
Besides the peace of mind from being in the hands of trained and licensed professionals, medical detoxification programs provide the following benefits:
Launching pad to recovery
Closed, secure environment
Focus on sobriety
Continuity of care
Step #2 – Medication Management for Withdrawal
Heroin addiction comes with many withdrawal symptoms. These impair your body and your mental health. Since the period after detox is critical, we offer medication-assisted treatment (MAT).
The Summit Wellness Group believes MAT is most successful when used alongside our other MAT uses FDA-approved medications to give our clients time to build a solid foundation. This lays the groundwork to develop effective coping skills and a strong sober network for relapse prevention.

Some medications prescribed to help with those withdrawal symptoms are:
Buprenorphine is an effective medication that is hard to abuse. It binds and activates the opioid connections in the brain. It does this with less intensity than heroin.
Naltrexone blocks the receptors that sense opiates. This cuts down on cravings and eliminates the pleasurable effects that heroin produces.
Suboxone is a combination of naltrexone and buprenorphine. It treats the discomfort of heroin withdrawal symptoms while blocking any pleasant effects of heroin.
Clonidine treats withdrawal side effects like sweating, hot flashes, and insomnia.
Step #3 – Treatment Plan During Recovery
Our staff of five-star professionals will help you develop a treatment plan with great attention to your individual needs.
Some of the factors we look at when determining your plan are:
Length of time heroin was used
Amount of heroin used
The severity of withdrawal symptoms
Co-occurring mental health disorders
If any additional substance use occurred
Through careful and collaborative work, you and your care team prepare your next steps. Our core programs encompass medication management, therapy (both individual and group), and wellness techniques. Our treatment center has multiple options to suit your lifestyle.
Our Heroin Addiction Treatment Programs
At The Summit Wellness Group, you will always be treated with the respect you deserve. Our outpatient treatment programs are unmatched and come with the flexibility you need.
Here's a closer look at our treatment options:
Intensive Outpatient Program (IOP)
Our intensive outpatient program (IOP) is a well-balanced blend of immersive therapy, one-on-one counseling, and practical skill learning. This is our starting point for those who might have completed detox and/or inpatient treatment.
All of this and more is given in group therapy and individual therapy settings. If you don't need the rigid 24/7 structure of inpatient, IOP is a great option.
Benefits of IOP:
A just-for-you approach that addresses all elements of your addiction. This means heroin plus any other substance use or mental health challenges. IOP has fewer hours, so we make the most of these.

Flexibility to continue your regular life while receiving care at the time of day that works for you. You can start your day with morning IOP or wrap up your day with evening IOP.

No overnight stay is required. You attend IOP three to five days a week. It usually lasts about three months and up to six months. You don't have to put your life on pause.

Lower cost to attend than a full residential center or PHP. There are not as many hours to attend. This makes it budget-friendly compared to the higher levels of care.
Partial Hospitalization Program (PHP)
If you need a care level above IOP, you're in the right place. Embrace finding freedom and wake up from the nightmare of heroin addiction.
Our partial hospitalization program (PHP) is our more involved outpatient program. It involves rigorous daily attendance for 30 hours each week.
We recommend this as a step before starting IOP. This allows a smooth transition for your best outcome. You still get to go home to your daily life so you don't miss anything.
Outpatient Treatment Program
This is the least restrictive level we offer. Clients like to attend outpatient as their last official step at our center. Recovery from drug addiction is a lasting path. It doesn't stop after you leave The Summit Wellness Group.
To keep your health in harmony, we provide aftercare and support. This is part of our commitment to your ongoing drug addiction recovery. We don't leave you hanging after completing our outpatient programs.
Other Levels of Care
If you need a higher-level heroin program, we have you covered. We offer these extra levels through our network of trusted partners.
Medical detox is the safest bet for long-term recovery. You never know what can happen when removing hard drugs from your system. Why take the chance?
Inpatient, residential treatment is sometimes the next step after heroin detox.
Sober living is a smart option if you're in outpatient and preparing to complete outpatient. Staying sober with reliable and supportive living makes a huge difference.
Get Help for Heroin Addiction Treatment in Atlanta
Heroin will take and take from you. It won't quit until it's taken everything. You can change the course. Georgia is in an opioid epidemic, and the risks of using are high.
If you're exhausted from the cycle you're stuck on, contact us today. Live the life you're meant to. Call us at (770) 609.1899, submit the contact form, or email us at contactus@thesummitwellnessgroup.com. ​​If you're in Atlanta, swing by our location at 996 Huff Rd NW Suite C, Atlanta, GA 30318. We can't wait to hear from you.
You Aren't Alone
We're Here To Help
We'd love the opportunity to help you during this overwhelming and difficult process. Our sincere passion is helping people recover so that they can live full, meaningful, and healthy lives.
Call us 24/7 at 770-299-1677 or fill out our contact form and a member of our admissions team will contact you shortly.