Heroin Addiction Treatment
Over 60% of overdoses in Georgia are due to opioids, and in 2019, 300 people died from a heroin overdose. As one of the most addictive drugs known to man, the intensity of withdrawal coupled with the high relapse rate and the ever-present risk of death makes it critical to find a reputable treatment center immediately.
The Summit Wellness Group is one of Georgia's leading heroin rehab centers.
If you or a loved one are struggling with heroin addiction, knowing the signs and seeking treatment is critical
.
By Riley Lewis

Riley Lewis is a recent graduate from the University of Georgia. She has a Bache … read more

Medically Reviewed By Dr. Mary Gay

Dr. Mary Gay is a Licensed Professional Counselor of GA in clinical practice sin … read more

Last Updated on August 30th, 2021
Our Approach to Heroin Addiction Treatment
The Summit Wellness Group's Georgia-based heroin rehab program features a cutting-edge combination of integrative talk therapies, psychiatric care, neurobiological treatments, and holistic therapies. These treatments work to restore the lives of men and women addicted to heroin. Our program addresses the psychological, neurological, and physical damage done by heroin. We work to free our clients from addiction and improving their overall health and wellness.
We know how difficult it can be to overcome a heroin addiction. Our team of doctors, clinical therapists, counselors, and people in recovery themselves are dedicated to guiding our clients through the process. Not only do we advocate for you through detox, but we walk with you through treatment and into aftercare. Our team ensures that you receive the highest quality of care possible, even when you receive detox elsewhere.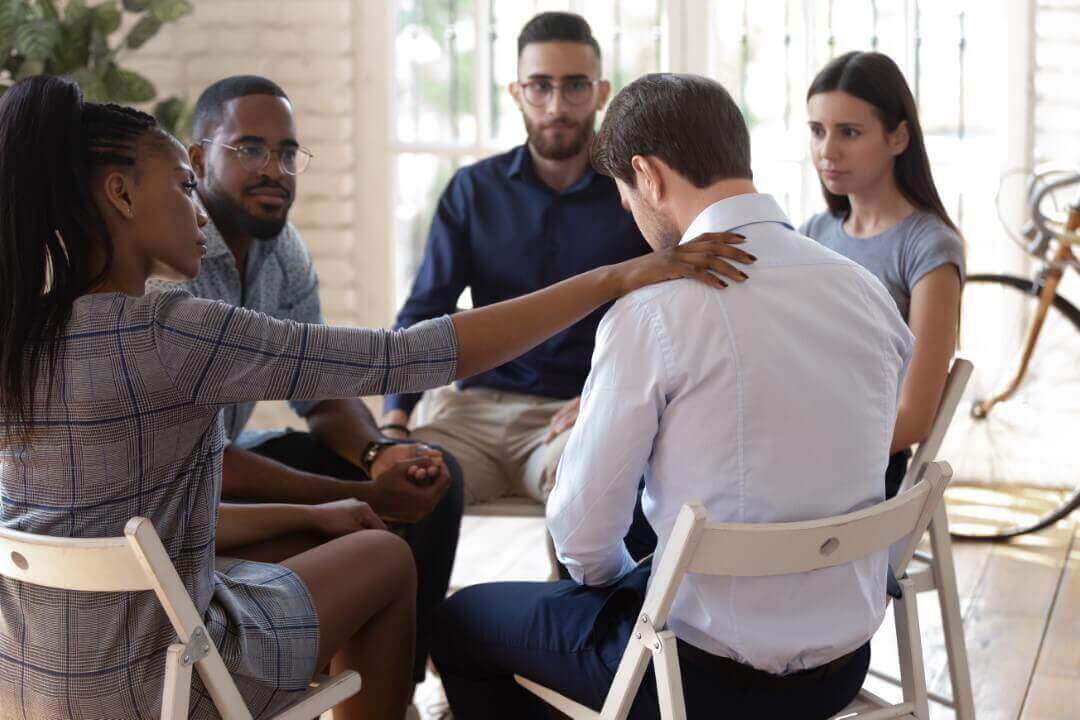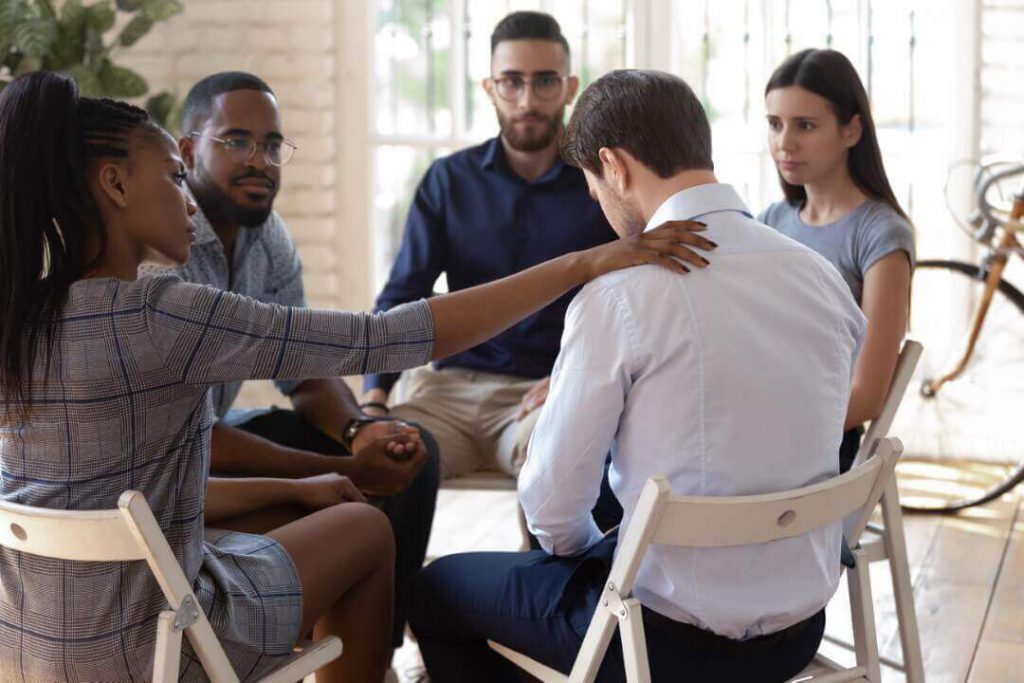 While every client at The Summit Wellness Group will have a customized and personally tailored treatment plan, some of the general steps our program follows include:
Step #1 – Make Heroin Detox As Painless As Possible
For many people who are struggling with a heroin addiction, the first step is to go through detox. With the medical help available through our network of partner detox facilities, we can ensure the least painful and safest detox possible. This is one of the most vital steps towards recovery since many people will relapse to end the discomfort if attempting to get sober on their own. Some of those symptoms may include:
Stomach Pain, Nausea, and Cramping

Aches in the Muscles, Joints, and Bones

Crawling Sensation Under the Skin

Feeling Hot and Cold Simultaneously
Step #2 – Medication Management for Withdrawal
Heroin addiction brings with it a wide range of physical and psychological withdrawal symptoms that can take a while to diminish. Because the period after detox is critical in moving through recovery, we offer Medication-Assisted Treatment (MAT). The Summit Wellness Group believes that MAT is best used in conjunction with the rest of our therapeutic, holistic, and behavioral treatments. MAT gives our clients time to build a foundation in recovery which can help them develop effective coping skills as well as a strong sober network. When those cravings return, our clients have the tools needed to deal with them in a healthy way.
Some of the medications prescribed to help with those withdrawal symptoms are:
Buprenorphine: A partial opioid agonist and antagonist that binds to opioid receptors, activating them with less intensity than that of heroin. This can prevent someone from going through withdrawal. It exhibits what is known as the "ceiling effect," so it is much less likely to be abused than other medications.
Naltrexone: Works by blocking receptors that sense opiates. This cuts down on cravings and eliminating the pleasurable effects that heroin produces.
Suboxone: A combination of naltrexone and buprenorphine that addresses the discomfort of heroin withdrawal symptoms while blocking any pleasant effects that heroin produces within the brain.
Step #3 – Treatment Plan During Recovery
Our staff of experienced, caring professionals will help you develop a treatment plan customized to your individual needs. Some of the factors we look at when determining the best plan are:
Length of Time Used
Amount of Heroin Used
Severity of Withdrawal Symptoms
Co-occurring Mental Health
Additional Substance Use
Through a combination of medication management, therapy (both individual and group), and holistic treatment techniques, we provide our clients the most comprehensive and well-rounded level of care possible. We use these different treatments as positive outlets for those trying to cope with the difficult side effects of addiction and recovery.
Why Choose Us For Heroin Addiction Treatment?
There are many heroin rehab programs all over the country, so why should someone choose The Summit Wellness Group?
Our diverse staff is made up of people who have and have not experienced addiction firsthand. This allows us to approach your treatment plan from all angles. The one thing our staff does have in common is our dedication to your recovery. We not only walk with you through this journey, but we feel your pain and we celebrate your successes with you. When you come to our facility, you become part of the family and we make sure that you never feel alone again.
Our holistic treatments set us apart from a lot of recovery centers. We place emphasis on treating the person as a whole rather than only treating symptoms causing discomfort. Participating in nutritional classes, therapeutic fitness, yoga, and meditation are critical for people struggling with heroin. They are able to retrain the brain and the body, maximize physical health, and develop positive coping mechanisms. We also offer chiropractic care, massage therapy, and art therapy for added anxiety relief.
Not only do we have the best treatment team in place, but we have the accreditations to back up our programs. We hold accreditations from JCAHO (Joint Commission on Accreditation of Healthcare Organizations), NAATP (National Association of Addiction Treatment Providers, and the Georgia Department of Community Health.
FAQ Heroin Addiction Treatment
Some additional information and frequently asked questions about heroin rehab include:
When Is It Time To Seek Help For a Loved One?

Heroin is a

highly

addictive drug that can lead to life-altering consequences and death due to overdose

.

If you believe that someone you love is currently struggling with a heroin addiction, seeking professional treatment is critical

.

Knowing the signs of addiction, withdrawal, and overdose could be the determining factor in saving this person's life

. Heroin addiction will manifest itself in every aspect of a person's life. It is hard for someone to hide when use turns into an addiction.

Reasons to Seek Treatment ASAP

Heroin addiction can be deadly and very few people are able to quit on their own.

The threat of overdose is high due to adulterants like fentanyl, IV use, mixing with other drugs, and fatal relapse overdoses

.

Regardless of the reasons, heroin overdoses, especially in areas like Georgia and Atlanta's "Heroin Triangle," are often fatal due to the high potency of heroin

. Seeking treatment is critical in making sure that the addiction does not worsen or lead to death.

Warning on Relapse Overdose

Relapse overdoses may be the most heartbreaking reality of heroin addiction.

This usually occurs when someone who has been abstinent from heroin use loses the tolerance they built up in active addiction

. When they get high "one last time," they tend to use the same amount as when they quit. By now, that amount is too much for their body to handle and overdose is likely to occur.

The Summit Wellness Group is here to help prevent relapse overdose by providing clients with multifaceted and effective treatment plans

.
Further Reading About Heroin Addiction Treatment
You Aren't Alone
We're Here To Help
We'd love the opportunity to help you during this overwhelming and difficult process. Our sincere passion is helping people recover so that they can live full, meaningful, and healthy lives.
Call us 24/7 at 770-299-1677 or fill out our contact form and a member of our admissions team will contact you shortly.