Evidence-Based Treatments
The Summit Wellness Group offers a variety of proven evidence-based treatments for addiction. The main goal of these treatments and therapies is to promote long-term abstinence, rewire the brain, and turn negative thought patterns into positive behaviors.
In order to provide our clients with the most up-to-date therapies, we offer many different options. These include CBT, DBT, motivational enhancement, group talk therapies, EMDR, and experiential therapies. Combining these into each program gives clients the best chance of a successful recovery.
What is Evidence-Based Treatment?
For a treatment to be considered evidence-based, it must undergo extensive research. Clinicians can use these scientifically proven therapies when treating clients with substance abuse. Not only are they effective, but they are often specialized to the drug or disorder a client is facing. For clients who struggle with substance abuse and co-occurring mental illness, treatment plans can become complicated. Evidence-based treatments allow clinicians to tackle both conditions at the same time. This is commonly referred to as dual diagnosis treatment. This not only increases effectiveness, but it promotes long-lasting abstinence.
Evidence-based therapies can be broken down into two main types: pharmacological or behavioral. Pharmacological therapies are going to use medications or other drugs that have been researched. These are often used when treating withdrawal symptoms or psychiatric disorders. Some types of pharmacotherapies are:
Naltrexone, Vivitrol and Acamprosate for alcohol abuse
Vivitrol, Buprenorphine and Naltrexone for opioid abuse
Using medications to reduce cravings and withdrawal symptoms can be life-saving. There are a variety of different pharmacotherapies, some that are specific to drugs while others can be used for many disorders.
Behavioral therapies are going to provide a more general treatment approach. They can be applied across most drug or alcohol addictions and mental health conditions. These include:
Couples Therapy
Intervention
Family Therapy
Cognitive Behavioral Therapy
Contingency Management
Individual and Group Counseling
Motivation Enhancement or Motivational Interviewing
Expressive Therapy
12-Step Facilitation
Our Evidence-Based Therapies
The team of expert clinicians at The Summit Wellness Group provides different options to each client. Treatment plans are established during an evaluation period with the client's specific team. Each person will receive the most effective therapies for their unique set of needs.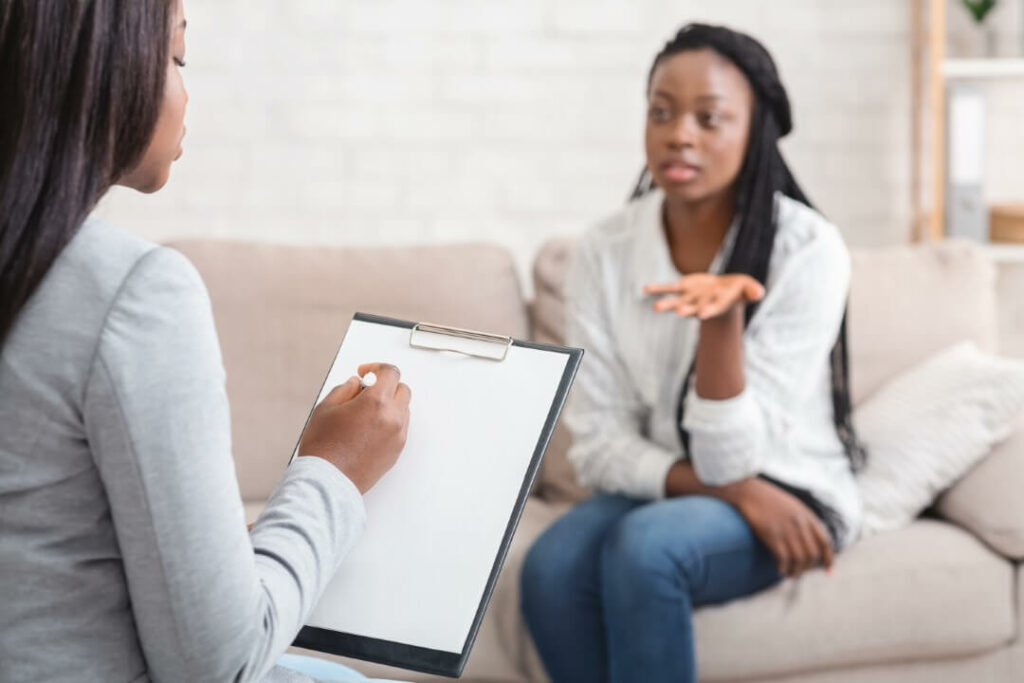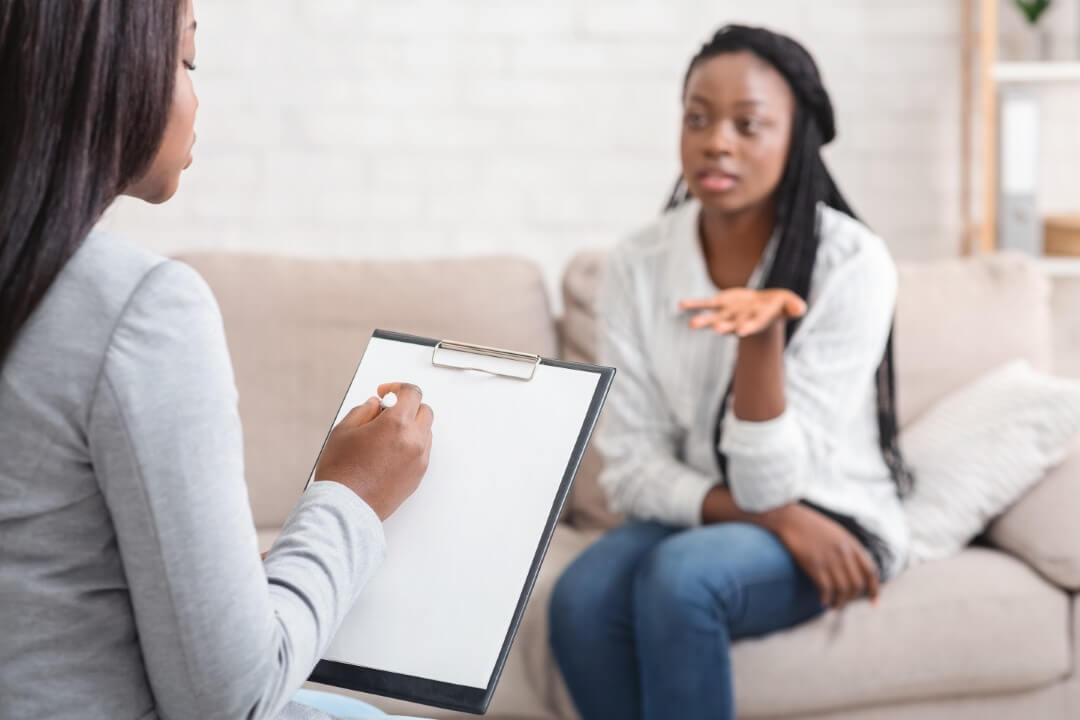 Cognitive Behavioral Therapy
Cognitive behavioral therapy (CBT) examines the relationship between behaviors, thoughts, and feelings. Our clients will work with their assigned therapist to address negative thought patterns. Active steps are then taken to reframe those thoughts into more positive behaviors. The benefits of CBT include:
Ability to Turn Negative Thoughts Positive
Increased Effectiveness in Communication
Development of Coping Skills
Dialectical Behavioral Therapy
Dialectical behavioral therapy (DBT) equips clients with coping mechanisms for triggers. Therapists help clients see the difference between effective and ineffective thinking patterns. A combination of mindfulness, distress tolerance, emotion regulation, and interpersonal effectiveness is used. DBT is going to:
Decrease risk taking and self harming behaviors
Decrease behaviors that decrease quality of life
Decrease symptoms of trauma, anxiety, stress and depression
Improve self-esteem and self-respect
Develop goal setting behaviors
Help clients replace negative thoughts with positive ones in the moment
Motivational Enhancement Therapy
Motivational Enhancement Therapy improves a client's motivation to change negative behaviors that are causing or enabling addiction. Therapists work one-on-one with their clients to address a variety of topics:
Empathetic Expression
The difference between who a client wants to be or where they want to be versus who or where they actually are
Argument Avoidance
The Development of Self-Sufficiency
The main goal of motivational enhancement is to increase one's readiness to quit. This strengthens the period of abstinence, helping clients remain sober longer.
Group therapies at The Summit Wellness Group promote a sense of community between clients. Small groups increase empowerment between members. They are also beneficial for providing help, feedback, motivation, support, and accountability.
Eye Movement Desensitization and Reprocessing (EMDR)
EMDR relives distressing memories while diverting the client's attention through eye movement. This causes a decrease in emotional reactivity. Clients are then able to process trauma in a safe environment. It decreases stress, trauma, anxiety, and PTSD, which may have caused the addiction. By treating the underlying trauma, clients can work through their substance abuse.
The Summit Wellness Group provides clients with more hands-on, activity-based therapies. Experiential therapies can increase comfort and communication between the client and their therapist. These therapies help clients cope with painful or negative memories and emotions. They're also known to help clients release negative feelings like shame and guilt.
The most critical piece of any treatment plan is evidence-based therapy. It provides clients with benefits that are not guaranteed by any other method.
Extensive research supports these therapies. They show a proven effectiveness in treating substance abuse.
Clinicians or expert professionals in the field direct each of these treatments. They have trained in this method and are up-to-date on the best ways of utilizing it within the program.
Because these treatments are supported by scientific evidence, they are more cost-effective for both the client and the rehab center.
These therapies increase client accountability. Methods will work only if the client is completing the treatments as instructed.
These therapies lead to an increase in the chance of success and provide a more positive treatment outcome.
Clients can feel comfortable knowing their treatment programs and clinicians are ethical when backed by research from an accrediting body.
Which Evidence-Based Treatment is Right For Me?
There are so many different treatment options available to you during your most vulnerable moments. It can be difficult to know which ones are most effective for your specific needs. When you come to our Roswell or Atlanta drug rehab facilities, you will meet with a clinician to discuss your needs and goals. During the evaluation, specific therapies will be fit into your individual treatment plan. As you move through the recovery process, those plans will be reevaluated and changed as needed.
You Aren't Alone
We're Here To Help
We'd love the opportunity to help you during this overwhelming and difficult process. Our sincere passion is helping people recover so that they can live full, meaningful, and healthy lives.
Call us 24/7 at 770-299-1677 or fill out our contact form and a member of our admissions team will contact you shortly.