PHP Program Rehab in Atlanta, GA
The Summit Wellness Group's Partial Hospitalization Program in Atlanta, Georgia is a comprehensive form of day treatment for drug and alcohol addiction. Clients generally participate in our PHP Program for 2-4 weeks, attending group Monday through Friday.
As is the case with all of our levels of care, PHP is customized to the individual needs of each client. Generally, clients participate in our Partial Hospitalization Program for 2-4 weeks, attending group Monday through Friday.
Partial Hospitalization Program
Our Partial Hospitalization Program Therapies
The Summit Wellness Group provides the following services:
Psychiatric Medication Management – We provide personalized medication management consultations that enable our clients to evaluate the use and effectiveness of current medications and to make changes if necessary.
One on One Therapy – One-on-one therapy helps the therapist and client track and assess individual progress through the program. This type of therapy can often involve several different methods, each one tailored to the individual needs of each person in our PHP program and adapts as those needs change.
Group Therapy – Group therapy sessions allow individuals to interact with each other, provide support, and develop self-awareness by listening to others facing similar issues. The Summit Wellness Group offers a variety of group sessions that target specific areas of therapy and connect clients with similar needs.
12-Step Components – Group facilitators and individual therapists may draw on 12-step programs, bringing the most helpful components from 12-step programs to aid our clients' recovery from substance abuse.
Trauma Therapy – Engaging in trauma therapy can help confront the possible root causes of substance abuse or recover from the trauma that occurred as a result of substance abuse. Learning to cope with and heal from these traumas can be a crucial step toward long-term recovery.
Holistic Treatment – The Summit Wellness Group offers a host of holistic rehab approaches that combine the therapeutic aspects of yoga, massage therapy, guided meditation, adventure activities, chiropractic care, nutritional programs, therapeutic fitness, and art therapy. Holistic approaches have shown to be very effective in helping clients achieve and maintain long-term sobriety.
Vocational Rehabilitation – This type of rehabilitation can help individuals prepare for and maintain a job once their time in our program has ended, thus building a sense of purpose and an established structure upon leaving our program.
Relapse Prevention – As most substance abuse is an ongoing recovery process, The Summit Wellness Group offers an aftercare program to ensure continued recovery after the end of our program. This can help ease the transition back into the world and ensure that our clients have the resources they need to be successful in recovery.
Family Program / Family Nights – Allows clients and their families to connect in educational and fun ways. Drug and alcohol abuse can affect everyone within the family, and studies have shown that family support plays a very large role in the long-term recovery of the individual.
Random Drug Testing – For individuals who struggle with substance abuse, randomized drug testing helps ensure accountability to keep individuals within the program on track towards recovery.
Breathalyzer Testing Twice Daily – For individuals struggling with alcohol abuse, breathalyzer testing holds each client accountable for their own recovery and helps therapists track progress.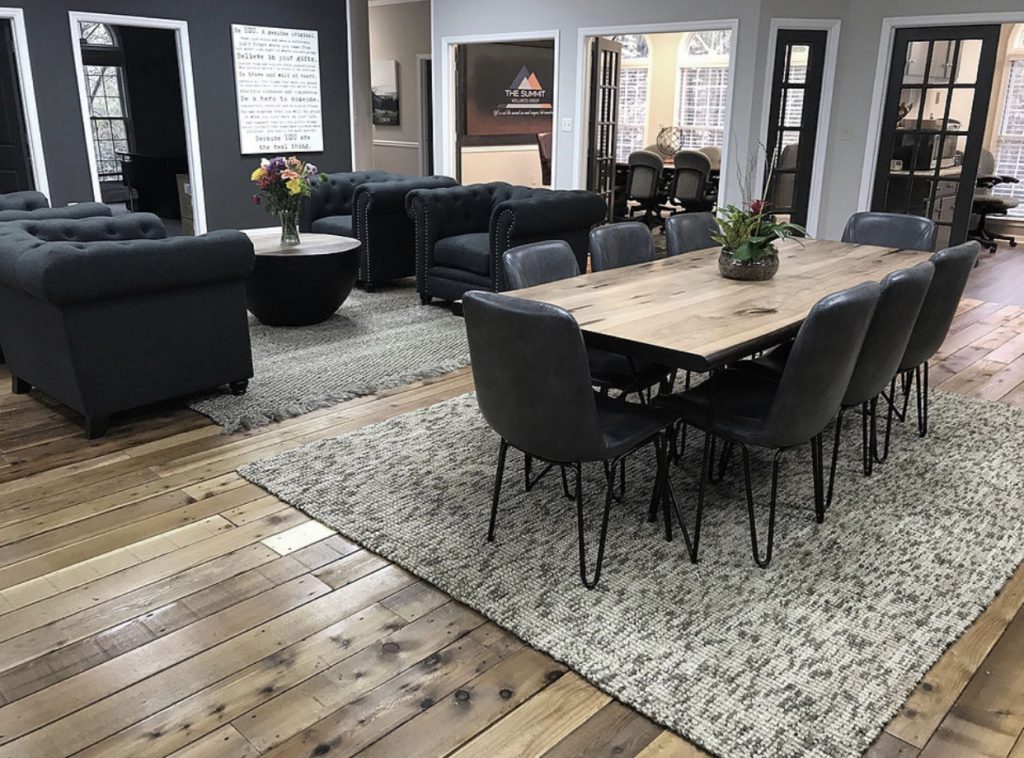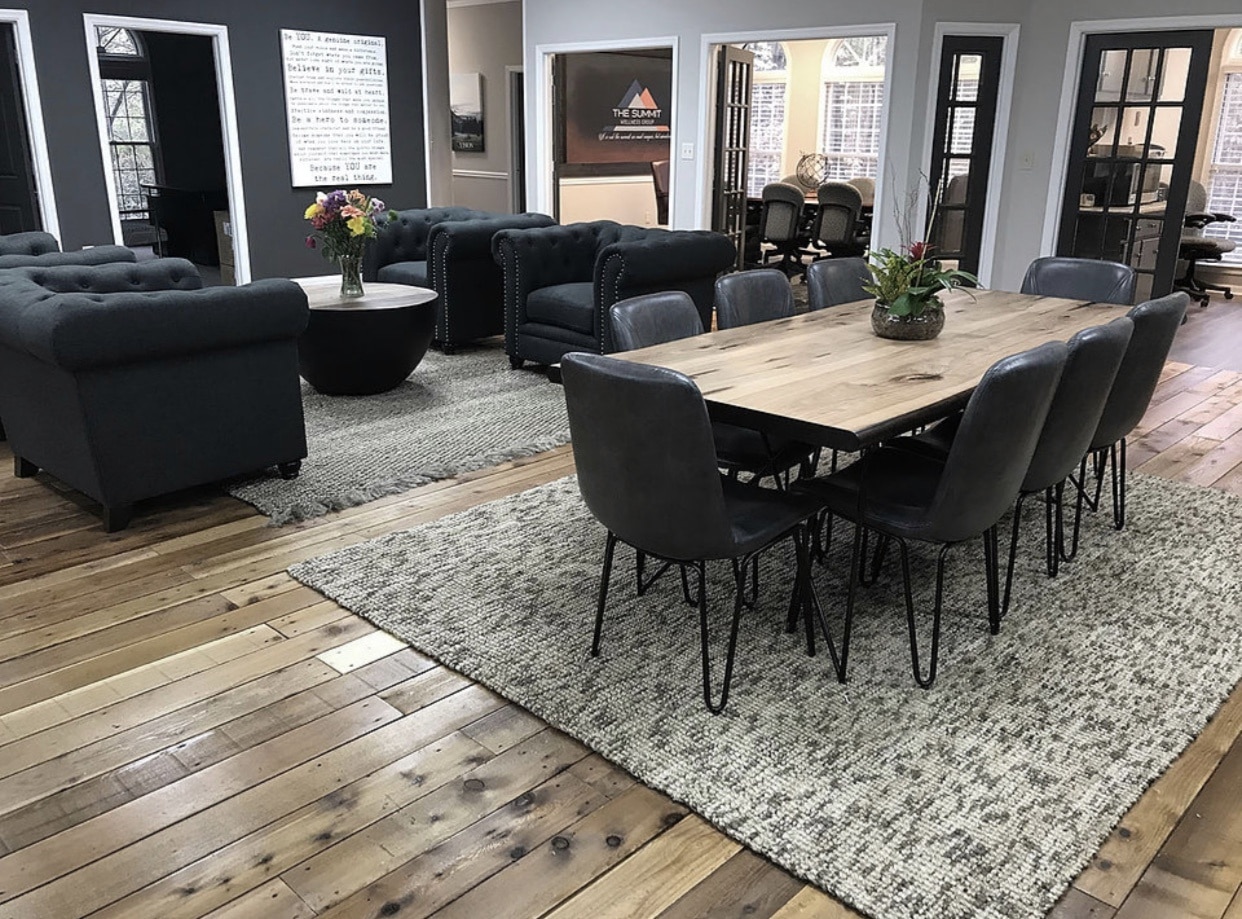 What Groups Do You Offer?
Other groups included in this rehab program include:
Spirituality and Mindfulness – Mindfulness has direct positive effects on people struggling with any sort of mental health or substance abuse condition. By engaging in spirituality and mindfulness techniques, The Summit Wellness Group provides clients with techniques and practices that can help reduce stress, urges to use, and emotional outbursts, thus leading to a more effective recovery plan.
Healthy Living – Healthy living programs can help individuals within PHP develop healthy habits for maintaining sobriety through fitness and diet, all of which can help in reducing urges and maintaining routine and structure throughout recovery.
Co-Occurring Disorders – Many people who struggle with substance and alcohol abuse also struggle with mental health conditions such as anxiety, depression, and PTSD. It is important to seek a dual diagnosis treatment plan that attacks both issues head-on to maximize the chances of achieving long-term recovery.
Change Your Thoughts / Change Your Life – Groups like this help clients become more self-aware, helping them develop healthy patterns with their relationship to their thoughts, actions, and ultimately over their life.
Building Healthy Relationships – Healthy relationships are important for all people, but especially for those who struggle with sobriety. The Summit Wellness Group provides our clients with different techniques and ideas that can help them create and maintain healthy relationships.
Yoga – Recent studies have shown that practicing yoga several times a week can help reduce stress, anxiety, and depression while also increasing mental and physical wellness and reducing urges to use.
Who Should Consider Your Partial Day Program?
PHP is perfect for those seeking treatment for the first time who need help but are unable to commit to inpatient treatment. This enables clients to receive a very high level of care while still being able to sleep in their own beds each night. While our entire program is heavily focused on individualized care, it is generally the best fit for clients who:
Transition From a Higher Level of Care – Many people who have completed residential treatment experience a sense of shock when returning to their normal lives. Triggers that were not present in the relative safety of a more restrictive rehab setting can be found everywhere.
First Time In Treatment – Those seeking treatment for the first time who need help but are unable to commit to a higher level of care.
Additional Support Prior To Stepping Down – Sometimes individuals need additional stabilization prior to starting IOP. A week or two of PHP can provide the dedicated time to healing necessary to safely step down, eventually leading to the least restrictive level of care, outpatient.
You Aren't Alone
We're Here To Help
We'd love the opportunity to help you during this overwhelming and difficult process. The Summit Wellness Group is located in Atlanta, GA and all of your calls will be directed to one of our local staff members. Our sincere passion is helping people recover so that they can live full, meaningful, and healthy lives.
Call us 24/7 or fill out our contact form and we'll get back to you ASAP.