Borderline Personality Disorder Treatment
Borderline personality disorder (BPD) can be a frustrating diagnosis. When combined with substance abuse, the progression of these diseases can take hold of one's life and make the idea of recovery seem difficult. The Summit Wellness Group uses the most effective treatment plans, led both by professionals and people in recovery, to give you successful recovery resources.
Our Borderline Personality Disorder Treatments
Around 1.6% of the population struggle with borderline personality disorder, but very few people actually seek treatment for their symptoms. The only way to manage and lessen them is through clinical therapy provided by a specialized therapist. The purpose of treatment for borderline personality disorder at The Summit Wellness Group is to:
Pinpoint possible causes
Engage in therapies and techniques that reduce negative symptoms
Offer tools for continued coping outside of treatment
Treatment is especially important for individuals who experience both BPD and substance abuse. Studies show that BPD and substance abuse disorders are co-morbid and often diagnosed together. Around 72% of people with BPD also suffer from substance abuse disorder. Because of this, and because the combination can be deadly, it is vital that a person struggling with both seek help from a facility that provides treatment plans to tackle them at the same time.
Do I Need Borderline Personality Disorder Treatment?
Struggling with BPD can be frustrating as your emotions become amplified and take control of pretty much everything in your life. Intense highs and lows can seem like emotional rollercoasters. Impulsivity can lead to intense regret, failing relationships, and serious health risks. The unfortunate reality is that living with BPD is a lifelong struggle. Social stigma can make treatment and recovery seem impossible.
Some common symptoms of BPD are:
Mood Swings
Uncertain, and usually negative, self-image
Intense fear of abandonment
Rapid initiation of intimacy or cutting relationships off out of anticipation of abandonment
Unstable Relationships
Impulsivity
Engaging in risky, dangerous behaviors (spending sprees, unsafe sex, substance abuse, reckless driving, and binge eating or drinking)
Self-Harming Behaviors
Suicidal Thoughts
Feelings of Dissociation
Though treatment might feel hopeless, borderline personality disorder can be devastating. Professional help is the only way to manage and decrease negative symptoms. BPD is often confused for bipolar disorder or a number of other mental health conditions. A clear diagnosis and effective treatment plan can only be established by a clinician, especially when substance abuse is involved.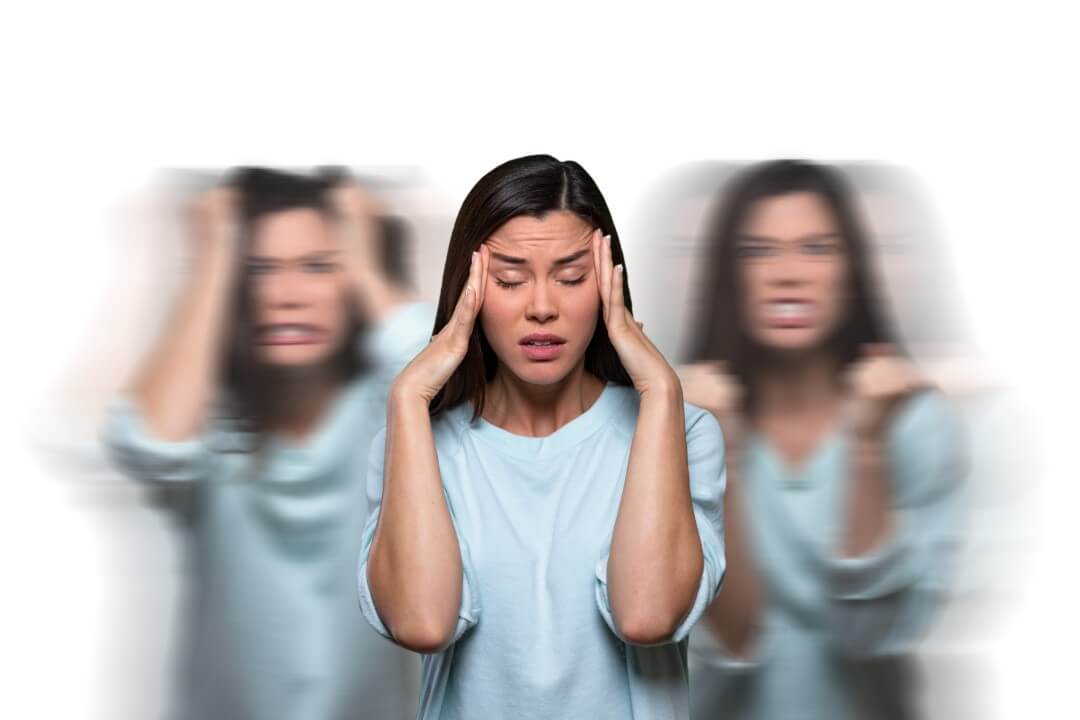 There is no one cause of borderline personality disorder. A combination of genetics, brain function, environment, and family history all play a role in increased risk for developing BPD. Differences in the impulse control and emotional regulation centers of the brain can also increase risk. Traumatic experiences of abuse or childhood abandonment also play a role. Other factors that increase the risk of BPD are emotional abuse, sexual trauma, or neglect.
Research also indicates that substance abuse can worsen the symptoms of BPD and cause more harmful consequences down the line. People may try to self-medicate to combat the depressive effects. They may also engage in substance abuse or mixing multiple substances during periods of increased emotional states or mania.
Importance of Treatment for BPD
Unless a person receives treatment for their BPD, the symptoms will continue to control their life. A combination of psychotherapy, medication, and holistic treatments is the most effective way to reduce negative symptoms and improve quality of life. This is especially important with a co-occurring substance use disorder as the two can influence and worsen the already present symptoms.
At The Summit Wellness Group, we use a variety of techniques to combat those symptoms. Our plans provide clients with coping mechanisms to curb the need for self-medication. Through our intensive outpatient program (IOP) or our partial hospitalization program (PHP), we work with you to provide the highest level of care specific to your individual needs.
Intensive Outpatient Program: As the standard treatment model we provide, IOP is more flexible for those who work or have other responsibilities preventing them from being able to commit to full days of treatment. It consists of three days each week (during the day or in the evening) for a total of 9 hours.
Partial Hospitalization Program: This is the more intensive program that entails daily attendance for 30 total hours each week.
The most effective treatment of BPD involves a combination of behavior therapy, exposure therapy, and medication. We also engage our client's in holistic approaches, such as yoga, guided meditation, and adventure therapy. Other holistic therapies we offer are:
Massage Therapy
Chiropractic Care
Nutritional Program
Therapeutic Fitness
Art Therapy
Seeking treatment for borderline personality disorder is a critical piece in understanding and managing the mood swings and other negative symptoms you may be experiencing. Psychotherapy can help to prevent future substance abuse. It is also important for the treatment of individuals who suffer from both BPD and substance use disorder. The two often accompany one another. The best method for an improved quality of life is through clinical treatment.
If you are experiencing symptoms of BPD, substance abuse, or a combination of the two, the team at The Summit Wellness Group is dedicated to helping treat both conditions to provide you with the best outlook for recovery. By tackling both diseases at the same time, we can decrease your risk of relapse and help you move towards a more normal and positive lifestyle that you can enjoy.
Further Reading About Borderline Personality Disorder:
You Aren't Alone
We're Here To Help
We'd love the opportunity to help you during this overwhelming and difficult process. Our sincere passion is helping people recover so that they can live full, meaningful, and healthy lives.
Call us 24/7 at 770-299-1677. If we aren't the right fit for you then we'll utilize our expertise and connections within the treatment industry to assist you in finding the best provider for your specific needs. Alternatively, you can fill out our contact form and a member of our staff will contact you shortly.