Drug Addiction Treatment in Georgia
Around 10% of people in Georgia will struggle with a substance abuse disorder at least once in their lifetime. The Summit Wellness Group provides a variety of treatment programs for individuals struggling with addiction.
Through the use of medical professionals, psychiatric experts, and extensive holistic services, we provide our clients the best possible chance at lasting sobriety. Find out more about our Roswell and Atlanta rehab centers.
By Phillippe Greenough

Alongside writing and editing for The Summit Wellness Group, Phillippe is a pers … read more

Medically Reviewed By Dr. Mary Gay

Dr. Mary Gay is a Licensed Professional Counselor of GA in clinical practice sin … read more

Last Updated on August 30th, 2021
Substance Use By The Numbers
Drug addiction in the United States has reached epidemic proportions in recent years. According to SAMHSA, in the United States, 60.2% of Americans aged 12 and older reported having abused substances in the past month. Of the nearly 165 million Americans abusing substances, 80% abused alcohol, and 20% used illicit drugs. It is currently estimated that 20.3 million Americans have substance abuse disorder, and around 21.2 million need to seek treatment for substance abuse. Currently, however, only about 1.4% of Americans suffering from some form of substance abuse or alcohol abuse disorder seek any form of treatment, and only 0.9% will go to a facility that specializes in substance abuse.
In Georgia, around 50,000 people seek treatment for substance abuse, however, the actual rates of abuse are much higher with over 200,000 people needing treatment. Over 4,000 people die each year in Georgia from both substance and alcohol abuse.
What Does Substance Abuse Look Like?
Substance abuse can be broken down into several different categories which are important for pinpointing symptoms and determining treatment plans that will best lead to long-term recovery. The different categories of substances that are prone to abuse are:
Opioids: heroin, oxycodone, morphine, methadone, Suboxone, kratom

Sedative-Hypnotics: barbiturates, Valium, Klonopin, Xanax, Ativan

Stimulants: amphetamines, cocaine, crystal meth

Hallucinogens: LSD, PCP, Ecstasy, ketamine, mushrooms, mescaline

Cannabinoids: marijuana, shatter, spice
Why Do People Abuse Substances?
Unfortunately, when it comes to substance abuse and drug addiction, the reasons as to why people become addicted and who is at risk for addiction can vary for a number of reasons. Most of the risk for developing substance abuse disorders comes from our genetic makeup, so things like gender, genetic predispositions, and underlying mental health disorders can influence who uses drugs and why they become addicted. People who are surrounded by drug use at an early age are more at risk, especially if parents struggle with substance abuse. Other reasons why people turn to drugs and alcohol may include:
Relief from Anxiety, Stress, or Depression

Pressure in Work or School

Demands of the Family or a Relationship

Peer and Social Pressures

Relief from Abuse or Trauma

Academic or Physical Performance Enhancement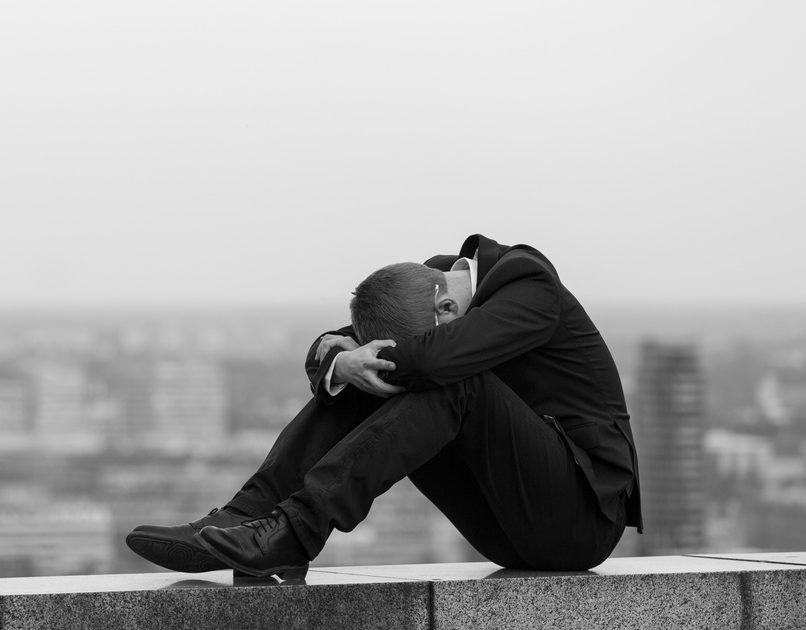 The Summit Wellness Group treats addiction through a combination of medications, integrative talk therapies, and holistic techniques. We offer different levels of care with flexible and customizable options to best fit our client's needs, schedules, and goals. A combination of techniques offers our clients the best possible treatment plan as we are able to treat addiction and co-occurring disorders from every angle. Treating the person as a whole is much more effective than trying to treat individual symptoms, and we do that in a variety of different ways.
Much substance or alcohol abuse stems from some form of trauma or co-occurring mental health condition. Our therapists and treatment team work to form plans that cover all areas of trauma. Trauma can cause us to act or think in certain, possibly false ways, and this can lead to coping through drugs or alcohol.
Our holistic programs have shown success in helping our clients overcome drug abuse. These therapies target overall wellness and promote the use of positive and healthy coping mechanisms. These help clients stay sober longer when their treatment program has ended.
12 Step and Non-12-Step Programs
All of our treatment options involve a combination of traditional rehab methods alongside newer, more integrative forms of care. We have found that while the more common methods can help in the recovery process, our non-12 step programs work best for our clients.
Alcoholism As A Progressive Disease
At The Summit Wellness Group, we use our combination of techniques to treat alcoholism with the understanding that it is a progressive disease. The more and longer a person drinks, the more they become physically and psychologically dependent on alcohol for the release of feel-good endorphins in the brain. This is what creates withdrawal symptoms and causes a person to increase the amount they drink. People tend to abuse alcohol and may become addicted due to:
The need for stress relief

Drinking that began at an early age

Mental health conditions like depression, anxiety, or bipolar disorder

Family history of alcohol abuse
Through our connection with alcohol detox programs, and our combination of therapy, medication management, and holistic services, we are able to help treat your addiction to alcohol.
Many people struggling with substance abuse won't admit that they have a problem because they genuinely believe they don't. They may also hide it due to shame or fear of criticism by friends and family members. We treat a variety of drug addictions including:
We focus our treatments on the overall wellness of our individual clients, and this often includes addressing the addiction as well as the underlying or co-occurring mental health disorders that often accompany addictions.
The Importance Of Treatment
Trying to stop by yourself, especially once the body and the brain become dependent on those substances, can be life-threatening. Depending on the substance, withdrawal symptoms can be uncomfortable, painful, or even deadly. At The Summit Wellness Group, we offer a variety of programs that can help you or someone you know to achieve and maintain long-term recovery. Our combination of techniques and customizable treatment plans equip our clients with the best resources.
At The Summit Wellness Group, not only will you be surrounded by individuals who are dealing with the same emotional and physical frustrations, but you will also be given help by clinicians and experts who understand your challenges, who understand what it is like to struggle with substance abuse, and who can help you achieve long-term recovery.
Treatment can be the line between life and death, so even if you suspect that there may be a problem, it is in your best interest to reach out and utilize the resources available. Not only does substance abuse affect the individual person, but it affects everything and everyone around them. If you or someone you know is struggling with substance or alcohol abuse, it is critical you seek help immediately. Give us a call and see how we can help you or a loved one break free from addiction and reclaim your life.
Find out more about the specifics of our programs for recovery from alcohol or drugs including:
You Aren't Alone
We're Here To Help
We'd love the opportunity to help you during this overwhelming and difficult process. Our sincere passion is helping people recover so that they can live full, meaningful, and healthy lives.
Call us 24/7 at 770-299-1677 or fill out our contact form and a member of our admissions team will contact you shortly.